Drawing Challenge #1, Drawing tools to use a pencil.
hi steemian's friend,
some time ago I read an article belonging to @marysent, related to #drawingchallenge, I was reminded of the past which is still in school.
At that time there is a 3D drawing art lesson, which is the basic ingredients for drawing or drawing tools to use a pencil.
Most of their classmates make motorbikes and humans, but I make it the weirdest thing ever.
why is it said strange ??
because I draw not use only one field of paper but a few sheets of paper and I compiled into a unity that will look like a unified painting.
one of my best works is as follows: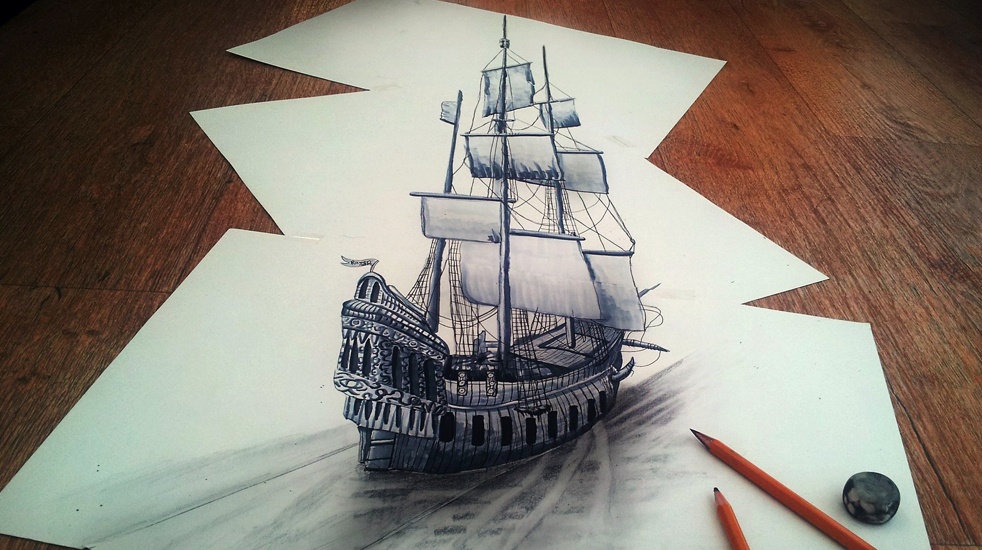 but unfortunately for a while this is only a form of memorable photos only, hopefully the other time I can draw directly and top step by stepnya, so friends can all believe more.
But with the above results can be one ingredient consideration of all friends who hoby painting.
But there is a suggestion from me, for all people "MUSLIM / MUSLIMAH" I urge not to draw animate creatures, such as; Humans, Animals or other.
Draw a picture that does not contain the elements of life which if we paint will not be like a living thing or animate. paint the shape of plants, vehicles, sea or the like.
Because there is a ban on us Muslims to draw animate creatures.
So hopefully be an observer.
regard @madcool