A NEW FAMILY TRADITION
This year we wanted to do something different for the upcoming holidays, meaning that we decided to skip the shopping for presents. Yes, no more buying presents! No more hours spent at the mall or in the city looking for gifts!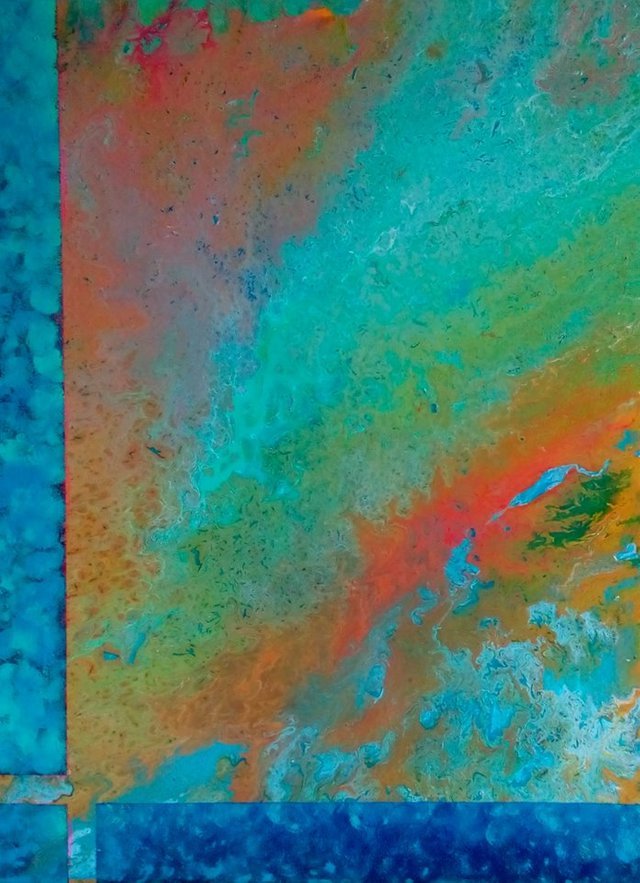 THE UNDERTOW
We came up with a better idea: offer as Xmas gifts only things that we would create. In addition, we had to think of ways to pack them without wasting paper! Thus the three Rs came to mind: Reuse, recycle, reduce!
Therefore we wrote down the name of those who were on Santa's good list and tried to come up with some ideas of what we could create as a present for them with what we had at our disposal.
Since it was a mix of grown ups and children it was not an easy task. My son declared himself in charge of the creation of the presents for the children which left me responsible for the adults' gifts.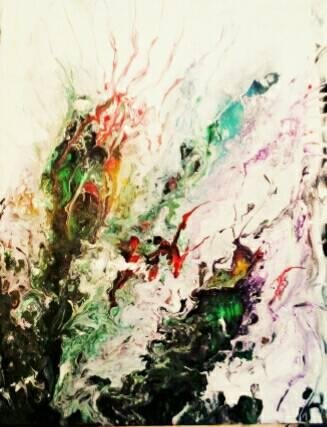 THE CACTUS MAN
All I could come up with was to make them a painting in their favourite colors. Finding out what these ones were was another funny story. You can see my paintings in the photos above and below. If you like any of them, drop me a line in the comments and tell me which one was it more appealing to you! I may write a post on each one of them later on, explaining the steps.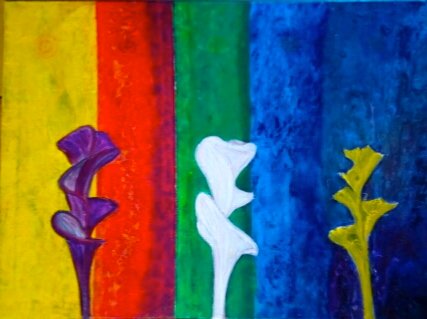 5 CHAKRAS
While I was busy painting, my little munchkin came up with a plan for his gifts. He said he was inventing a game for each one of the three children on his list. Later on he asked me for some supplies and allowed me to have a sneak peek into his lab (bedroom) where he had been testing the newly invented games, I was totally blown away by his creativity!
(Among the craft supplies he asked, there were sticks, rubber bands, glue and two of his board games.)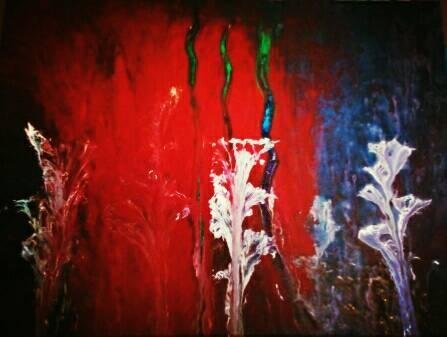 RED NIGHT
To my surprise, he had created three different games, each one with a set of rules and instructions that I will have to type, print and add into the game's box. Since we mentioned that we were not allowed to use wrapping paper, he used some of his tin boxes as a package, which I found very original.
Game 1 - STICKETTI (Sticks+ spaghetti=Stiketti) where players use 50 colored craft sticks which are dropped on a hard surface and each player must remove the sticks one by one without moving the others. Once any of the other sticks moves during this process, the player's turn passes and the next player must start trying to remove another stick. The player with the higher number of sticks wins the game.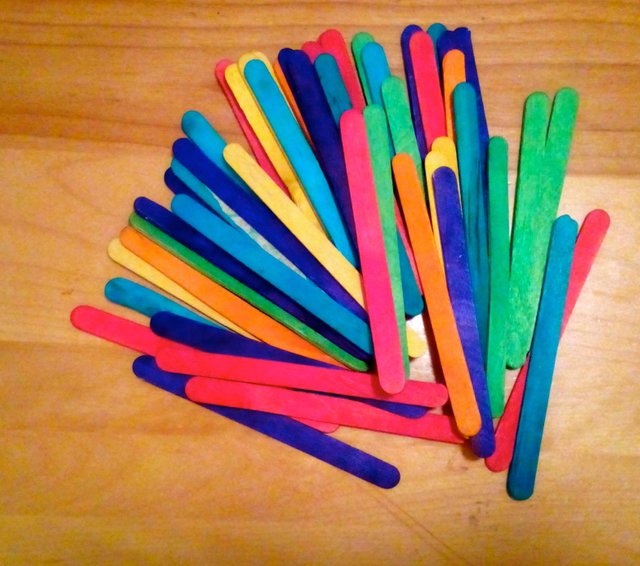 Game 2 - HAPPY SPINNING - Using the board of an older game, he created new rules and turned it into a totally different game.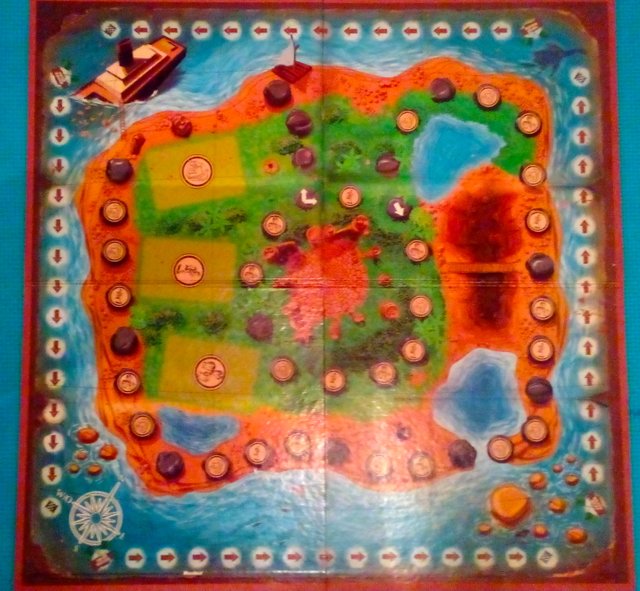 Game 3 - BUILDICE - He combined 30 building blocks with a dice and created Buildice, a new challenging game that will put your motric and balancing skills at work. First player rolls the dice and he need to place a building block on top of another ensuring that only a certain number of bumps are staying on the bottom building block. The players need to add more and more block respecting this rule until the whole construction collapses. The last player to have placed a building block looses the game.
Here are the photos of the tin boxes he packed the games in.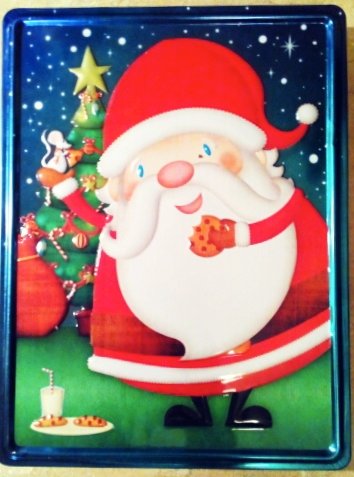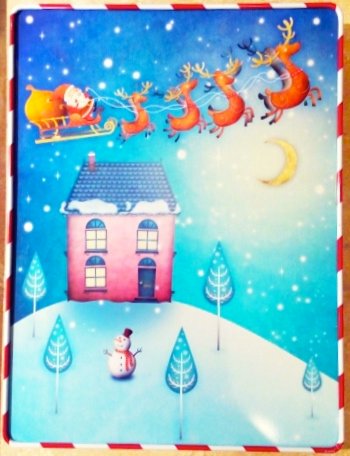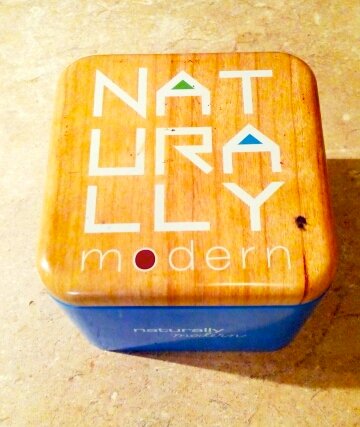 As for my paintings, instead of wrapping them, I place them in red felt Xmas XL bags I had from last year's presents.
We loved so much the way our presents came out, that we transformed this rule of making the gifts instead of buying them into a family tradition. We may not offer paintings and games each year, but it will certainly be something that we worked on!
What about you? How are you tackling your Xmas gift list this year?