A 4-YEAR-OLD ARTIST SAVES THE DAY (Making of UNDER THE BLUE)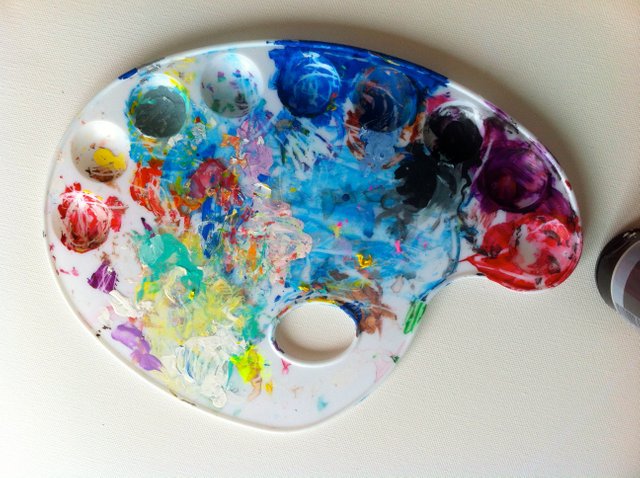 Most of the things in life do not go according to plan. Painting is no different.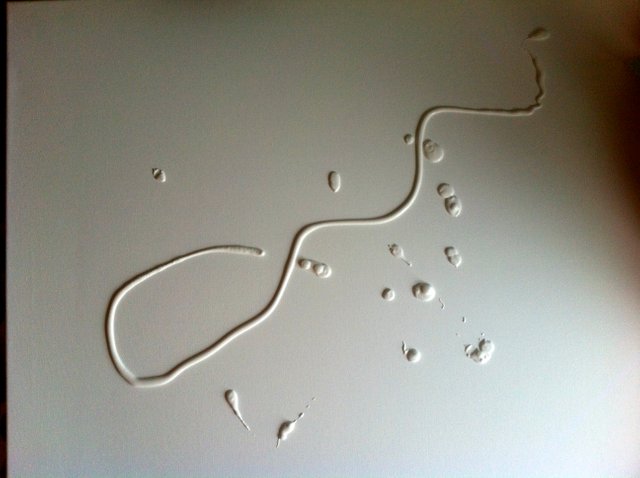 Sometimes you have an image or an idea in your mind of what you'd like to do, of how your painting should look like, but the final result is not quite what you expected or wished for.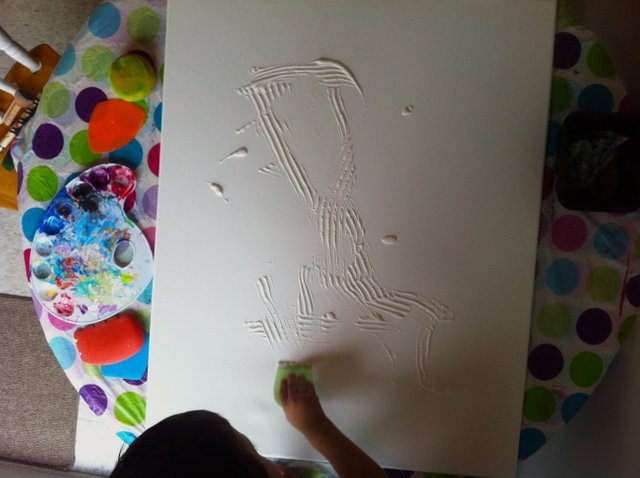 When I do an abstract painting, I am not always sure of what I want or how it will look. I only know what are the colours that I want to use or the theme.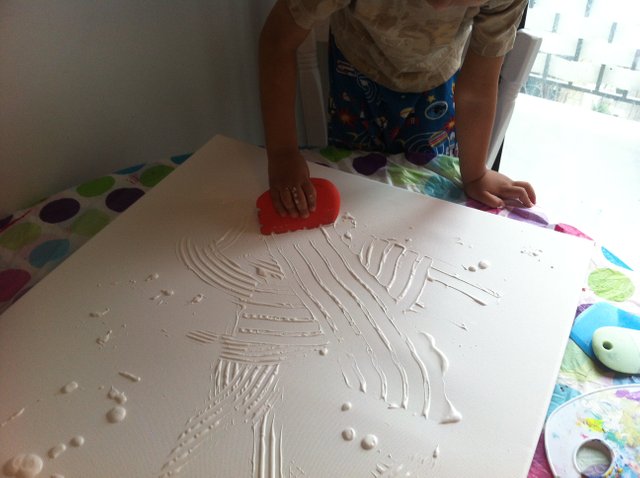 What I do is to look for pattern or lines that I can follow on the textured background.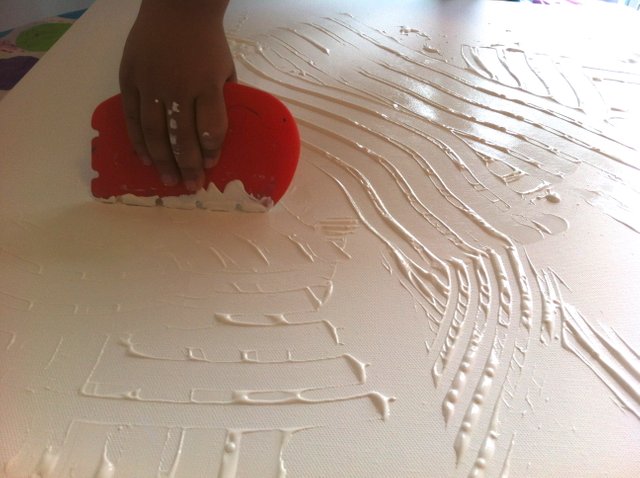 All the backgrounds of my paintings are done by my little Pollock, who loves to paint as much as I do.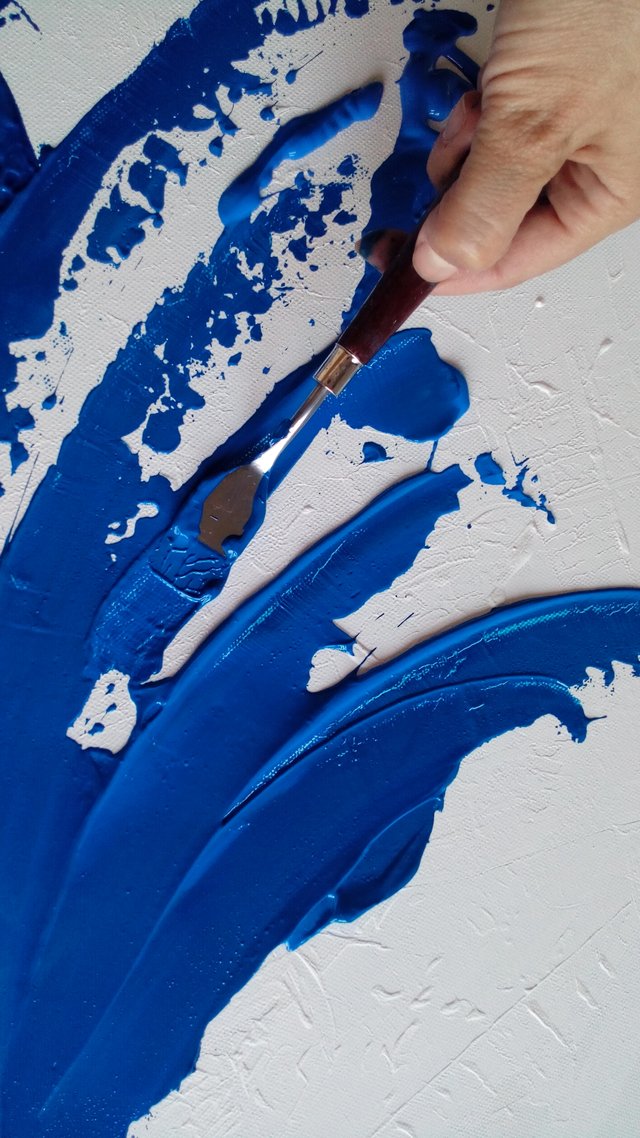 I started this painting thinking of a marine theme and I ended up having a sort of marbling effect.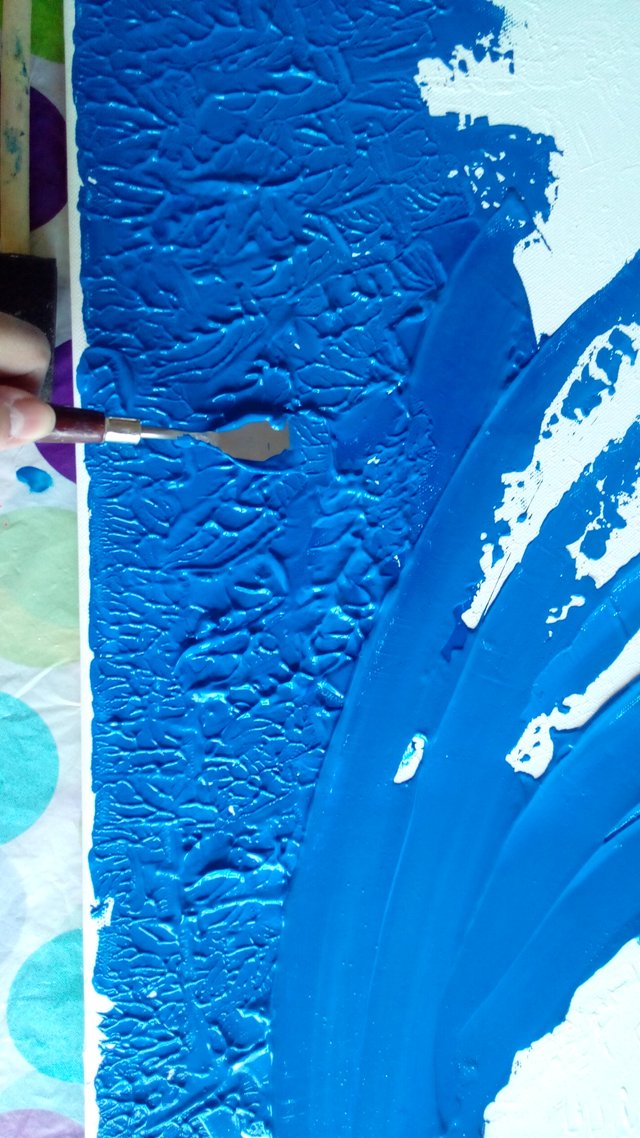 How did I get there? Let me give you a hint: I had a little helper! Now let's see what happened!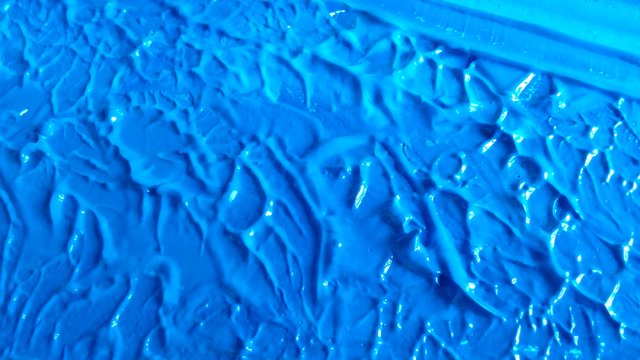 At first, I asked my son to apply some modelling paste on the white canvas and create a random texture for me. That was yesterday. We let it dry for 12 hours and then I continued to paint.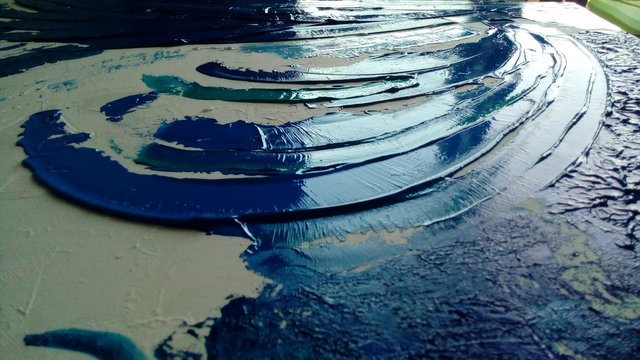 Once it was all dried, I added blue paint with the palette knife and created these beautiful thick layers of paint that you can see in the photo above. If you look carefully you can notice the textured background that my son did.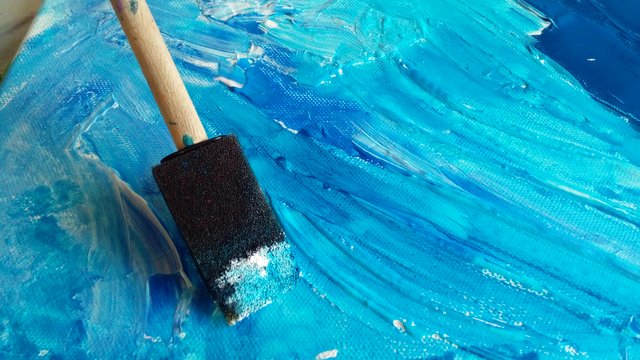 I added two other shades of blue and mixed them with titanium white and covered the rest of the canvas using a sponge brush. This operation took place while he was having a nap.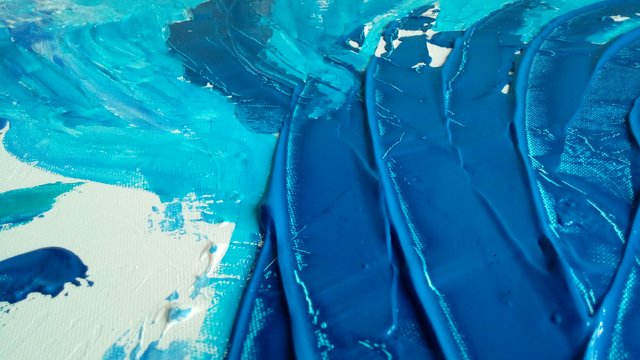 When my phone rang all of the sudden, he woke up. As I had to continue my phone call conversation, he came to the kitchen and took over my painting. He started to do a finger painting. Needless to add that my jaw dropped when I found him full of paint all over his hands and face.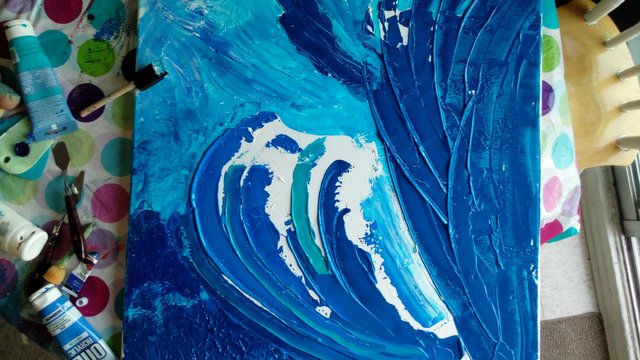 At this point I was not able to take any photos because I was not too thrilled about what had just happened.
While I was washing the paint off his body, he looked at me and said he had an idea. He added that he knew how to fix the painting: do a dirty pour.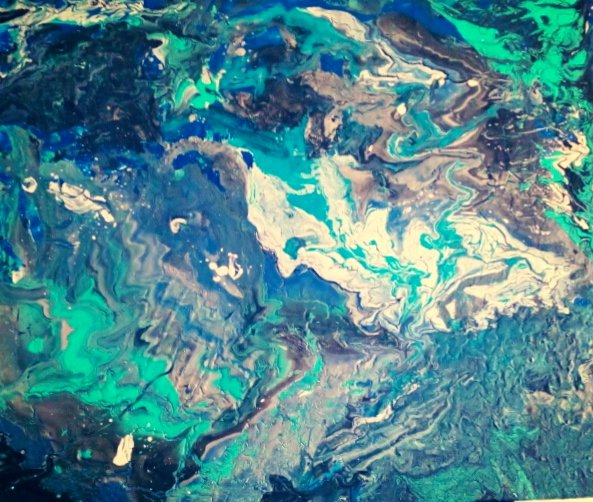 That's precisely what we did! We gathered all the bottles of fluid paint we had and poured them into a plastic cup which we flipped over the canvas. Once the paint was out, we tilted the canvas in different directions in order to spread the paint and create a marble texture. Voilà! We presented you the making of Under the blue.
What do you think of our painting, Under the blue?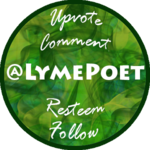 Unless stated otherwise, all photos used in this posts are taken and owned by myself.
If you wish to use any of my images, please contact me!
Thank you for reading, I hope you enjoyed it! Please leave your feedback in the comments,
I would love to hear your thoughts!
@2018 LaviPicu aka The Lyme Poet. All rights reserved.