Some work in progress tonight. Excited to paint from life with these crystals in hand but now, I will just show you first the sketch as the first part of my artwork blog.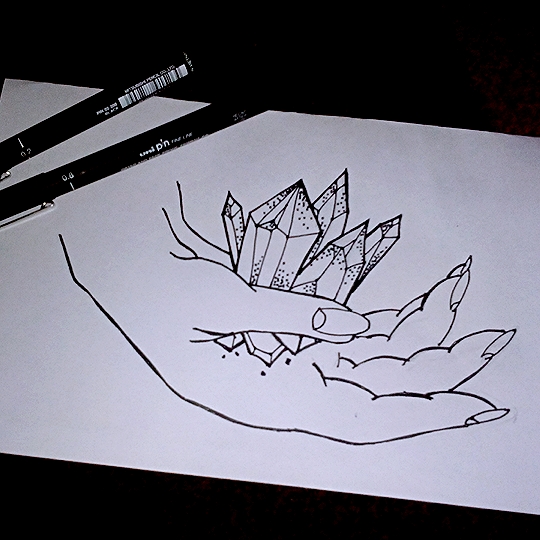 WORK-IN-PROCESS (WIP)
First, sketch a figure of a bare hand and crystals.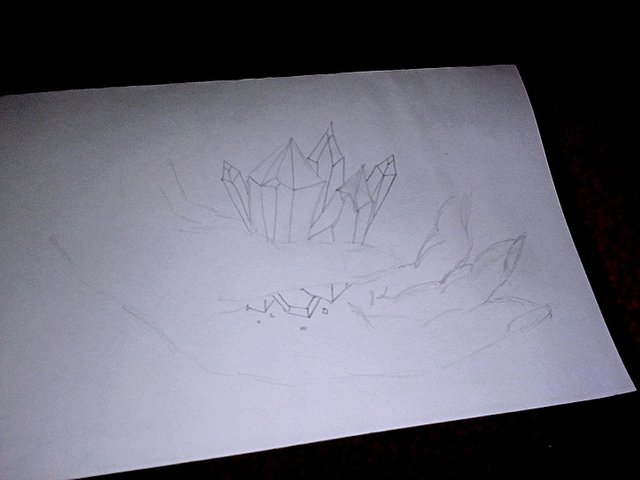 When your sketch is already formed, use this pens to trace your sketch. (0.2 for the inside lines and 0.8 for the outlines)


Next, start to trace those fine lines with different thickness of pen's ball point.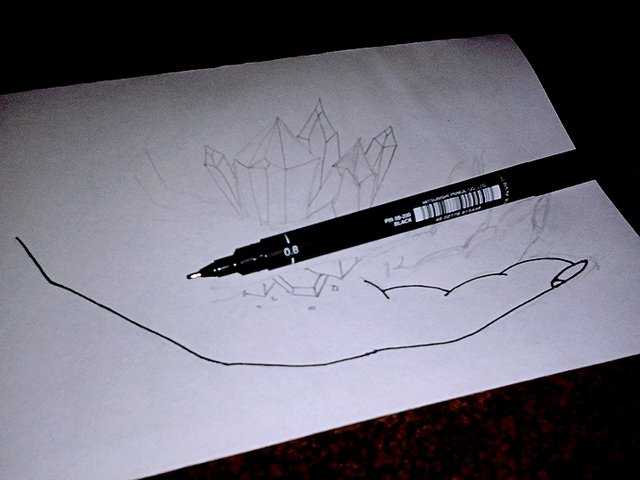 Then, continue to work with its hand.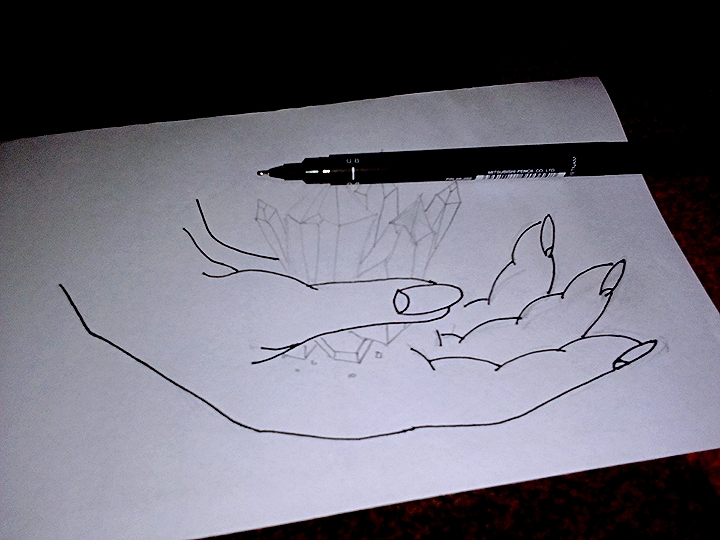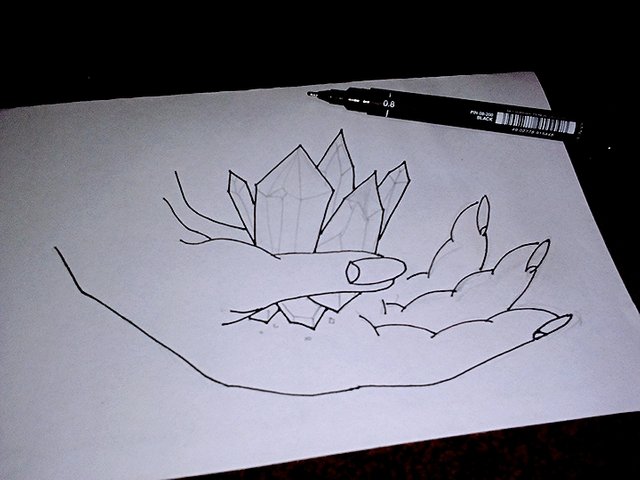 Afterwards continue in tracing the fine lines but now, use the 0.2 pen.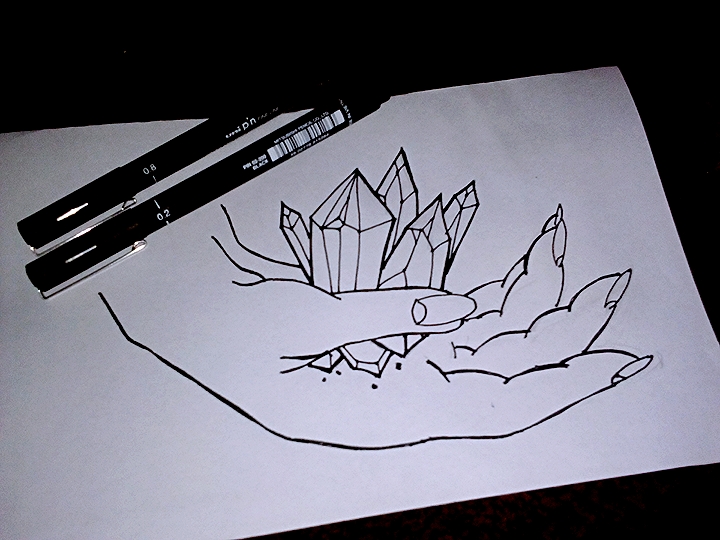 Lastly, to give more details for these crystals, add these dots to make the crytal more creative.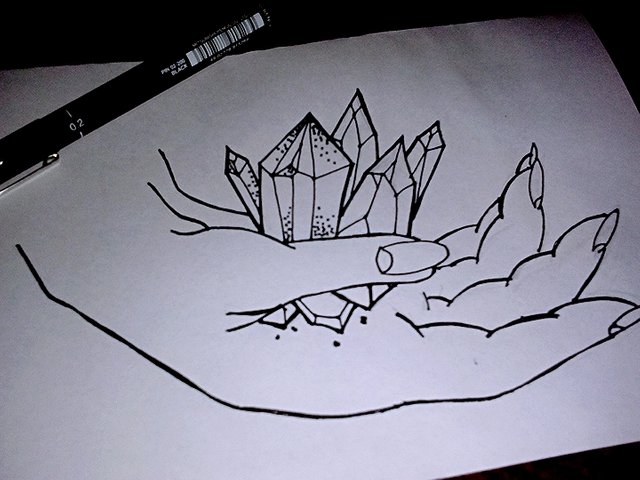 Well done. Achieved!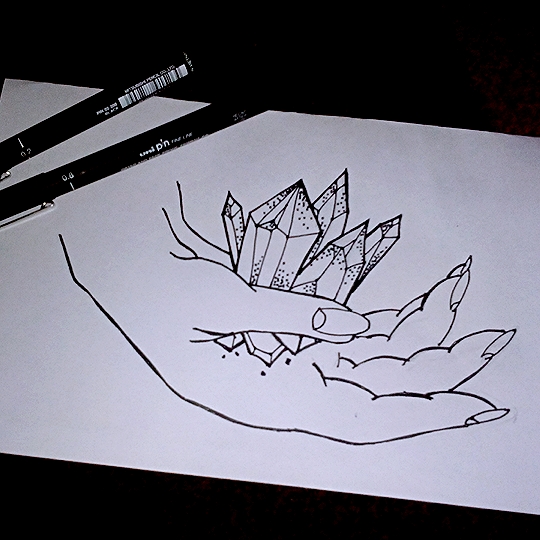 ---
This aesthetic and alternative art looks just so simple yet it will look like realistic when colors will be applied on it. Can't wait to use my new medium for this. Stay tune co-steemers!
HAPPY STEEMING EVERYONE!!!