Alien Artwork & My First Tattoo Inspiration! (**Warning** Artwork with nipples)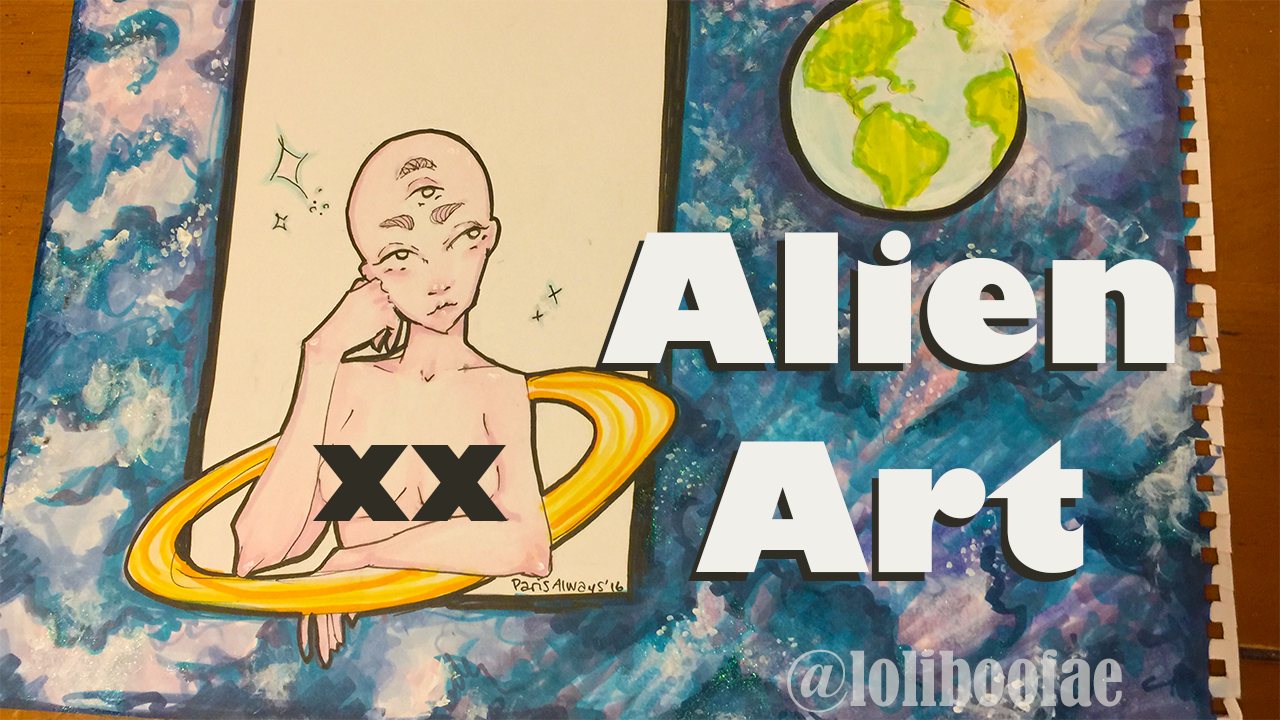 All Photos Are Mine, All Artwork Done by Me.
Warning: Artistic Rendering of Nipples here... no actual real life nipples showing ;)
My mom @byn and my dad @serapium have been trying to get me on steemit for a while. I love art, photography and travel, so I think it will be great for me. It took a long ass time to get my account verified, but here I am, so wish me luck. I SUCK at being consistent, so I might need some extra encouragement if you have a second to give me some! :)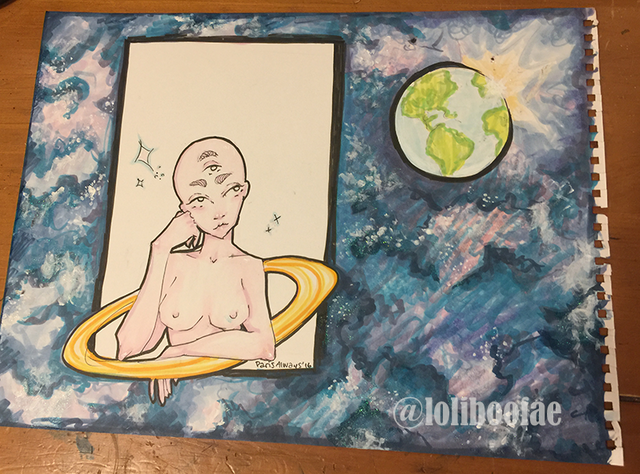 This is a painting I did two years ago using Copic sketch markers, Copic Multiliners, Sakura gelly roll pens & Glitter Paint. I also used a Copic blending brush, pen, thing.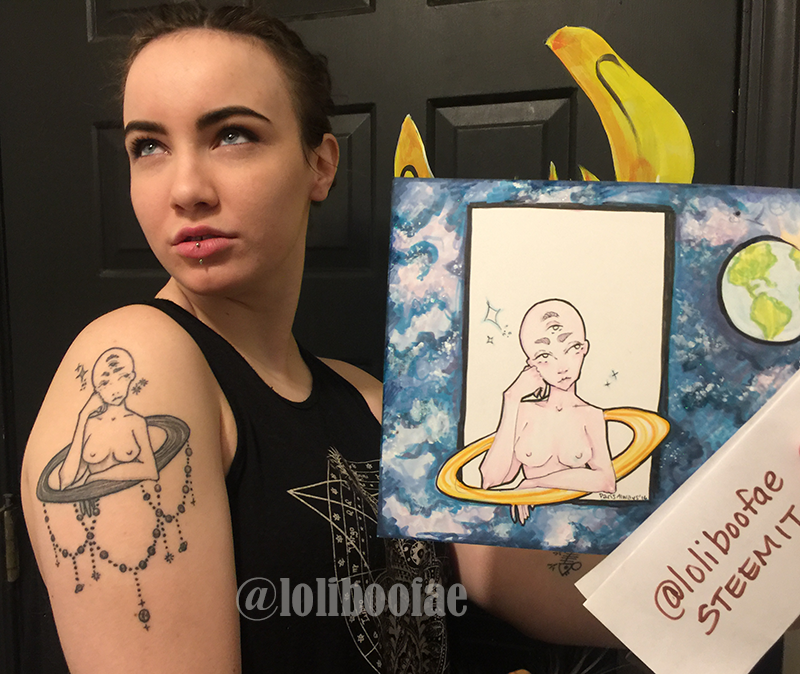 I actually started drawing this woman because I wanted to practice drawing elbows. Then I was trying to decide what else to draw, but I'm shit at drawing hair, so I left her bald. I love drawing eyes, so I gave her an extra one... thus the planetary background.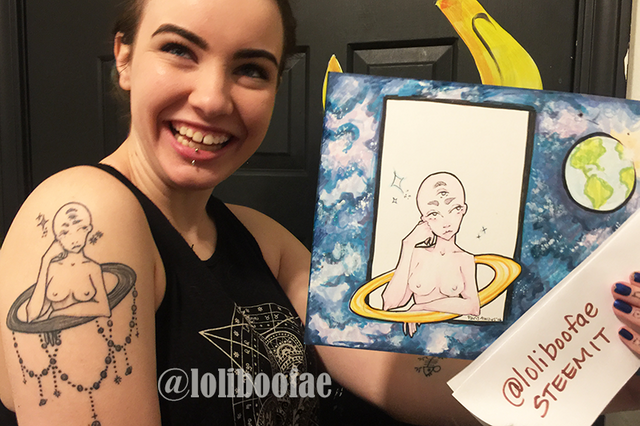 The background was more of an experiment that didn't really go well, although I'm cool with it, it's just not what I wanted it to look like when I started. The finished piece, overall, I was inspired by the "Space Babes" from the Roger Waters concert that I went to with Jazz aka @schmwke last year.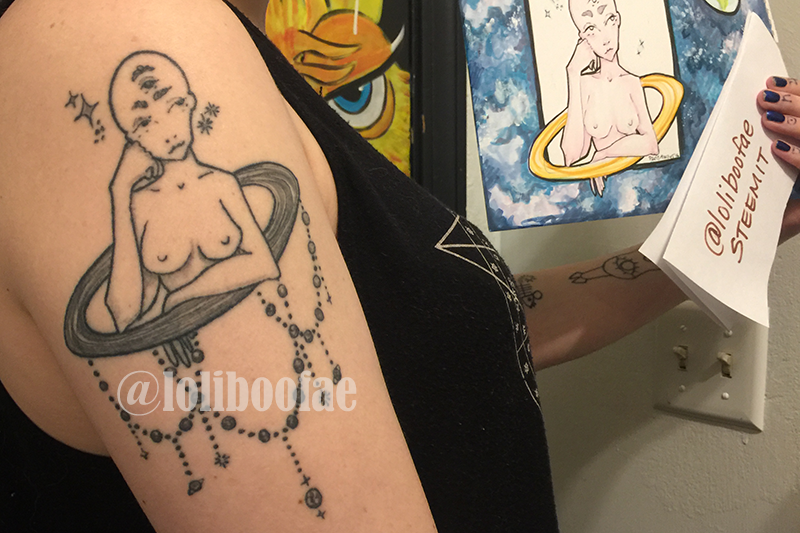 This was when I was really working hard on character design and this was the first one that made me go "YES,
THIS IS THE ONE. And I made the decision that all of my tattoos will be my own designs, this was my first professionally done tattoo (we'll discuss the other tattoos later).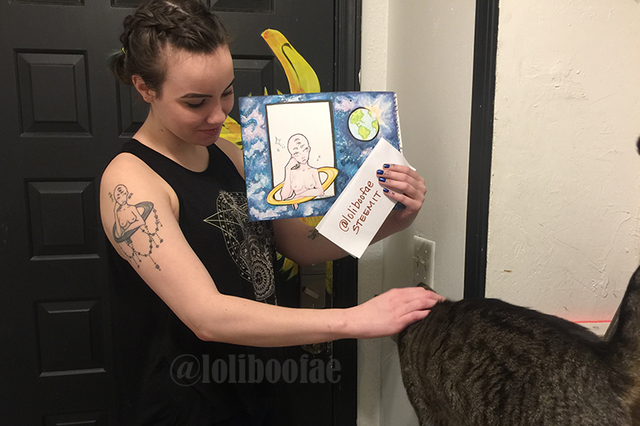 Featuring one of my cats, Petrie, who you may have seen before on my mom's blog aka @byn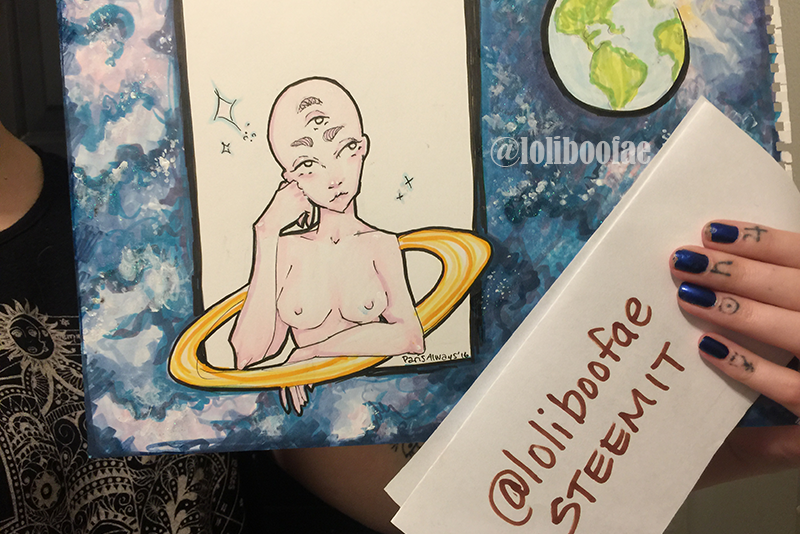 Thanks for dropping by, follow me to see more artwork coming soon!