"Don't Panic"
Acrylic on Canvas
by Logan Walden
www.loganwaldenart.com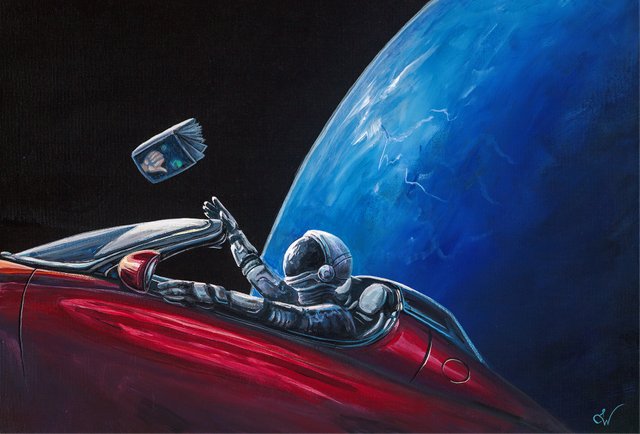 "Don't Panic" was painted in celebration of SpaceX's successful launch of the Falcon Heavy rocket on Feb 6th, 2018. This painting depicts Elon Musks dummy he named "Starman" placed inside a Tesla Roadster. The name "Starman" came from David Bowie's 1971 hit song "Life on Mars," which echoed through the video of the launch. Starman was accompanied by the book "Hitch Hikers Guide to the Galaxy" in the passenger seat and the dashboard read "Don't Panic".
This was truly an amazing time in space exploration history. Riveted with excitement, Logan dropped everything he was doing the day he saw the video to capture this moment on canvas.