This is the first time I've entered a Sndbox event (apart from when I tried to get in the other month but they decided I wasn't up to the mark #notholdinggrudges), as I'm intrigued with their question this week "What IS a post?"
Every one says you need to consistently produce quality content on Steemit to 'make it'. Shit posts are frowned upon, and those who consistenly product shit posts stands the risk of being shunned by the community, downvoted by whales or even blacklisted by Steemcleaners, and rightly so I say. Hand on heart, I don't think my stuff is shit at all, and even @quartor thinks so as I was awarded the Shining Qurite this week #notgloating. Following my continuous output of quality content #sayslivinguktaiwan, I think I am allowed to produce the occassional shit post which goes against my normal standard?
---
Inspired by the miniature exhibition that I went to last week and blogged about, I decided to create my own miniature world from bits and pieces I found in my kitchen.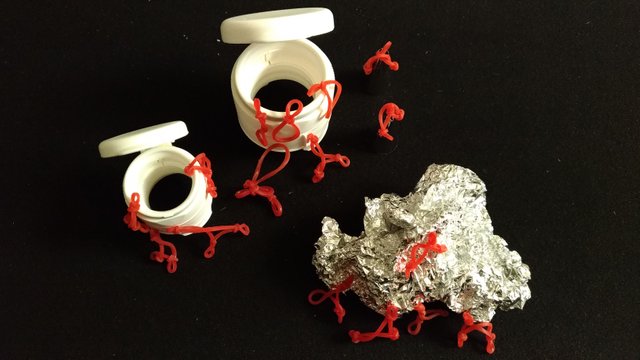 But before I dwell into that, I want to share with you a video that I made when I was at the exhibition last week. This includes a tour of the venue and some other exhibits that wasn't in my previous post, including my favourite baguette train.
---
Back to my creation. When I created my miniature scene, I actually did have a theme in mind. The bits and pieces were supposed to represent my concept. The black background, the white towers, my little red figurines, their positioning and the silver mountain were all supposed to mean something. When finished my scene, I showed my husband and asked him what he thought of it. His interepretation was totally different from what I wanted to express. Mmmmm...... that's intresting. Was my artistic skills not good enough, or was it so good and abstract that it is open to interpretation? Here are a few more photos of my miniature creation.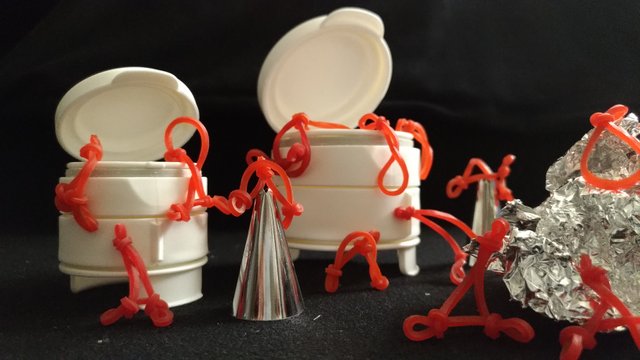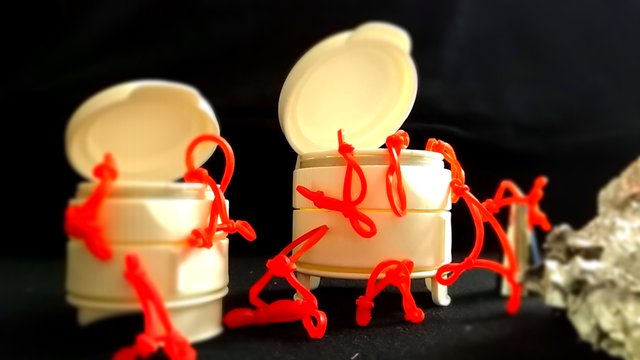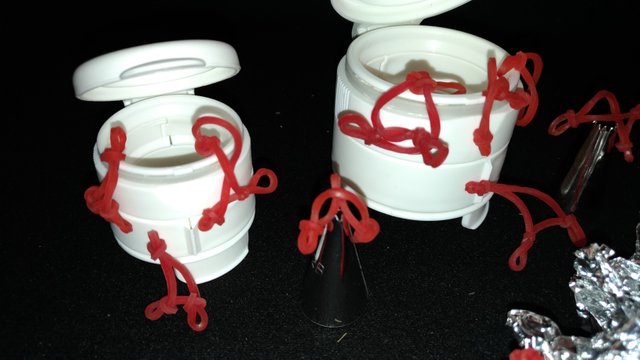 So what do you think? What do you see in my artistic creation? How do you interpret it? Be wild, be bold, be creative, and most important of all, be yourself, so I can understand you a bit more. Drop your comment below, I'm really dying to know. Many posts don't seem to get many comments nowadays. We don't seem to be talking to each other much, we don't seem to engage much. Perhaps my shit post will change that.

---
Posted from my blog with SteemPress : http://livinguktaiwan.com/my-artistic-creation/
---