Witaj ^^ Poniżej moja nowa rzeźba Teufel (diabeł). Teufel a.k.a Małgosia to wiewiórka żyjąca w Krainie Grzybów. Kraina Grzybów TV to polski kanał na youtube. Stał się bardzo popularny, ponieważ jest bardzo tajemniczy. Spodobał mi się też, bo zawiera elementy psychodelii, horroru i czasami bywa zabawny. Pracowałam nad rzeźbą przez pół miesiąca. Zrobiłam sobie przerwę co 2 dni, wróciłam z nowym pomysłem, zrobiłam sobie znów przerwę i znów wróciłem. Dobry patent, poprawia cierpliwość. Mam nadzieję, że Ci się podoba: D
P.S. przepraszam za mój angielski :(

_____________________
Hello ^^ Below is my new sculpture Teufel (devil). Teufel a.k.a Małgosia is a squirrel living in the Land of Mushrooms (Kraina Grzybów TV). Kraina Grzybów TV is a Polish channel on youtube. He became very popular because he is very mysterious. I also like it because it contains elements of psychedelia, horror and is sometimes funny. I worked on the sculpture for half a month. I took a break for 2 days, came back with a new idea, took a break and came back. A good way, it improves patience. I hope you like it : D
P.S. sorry for my English :(
This is orignial Teufel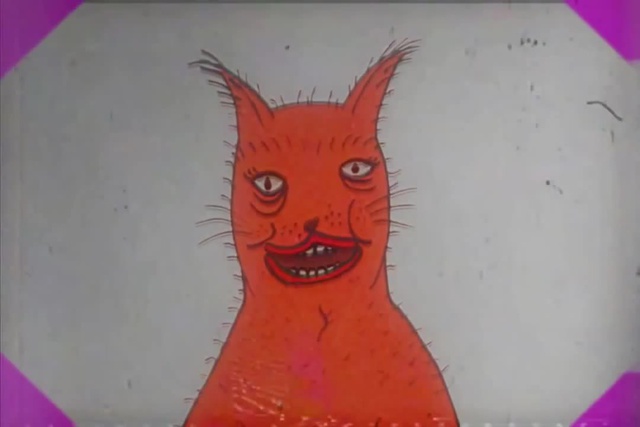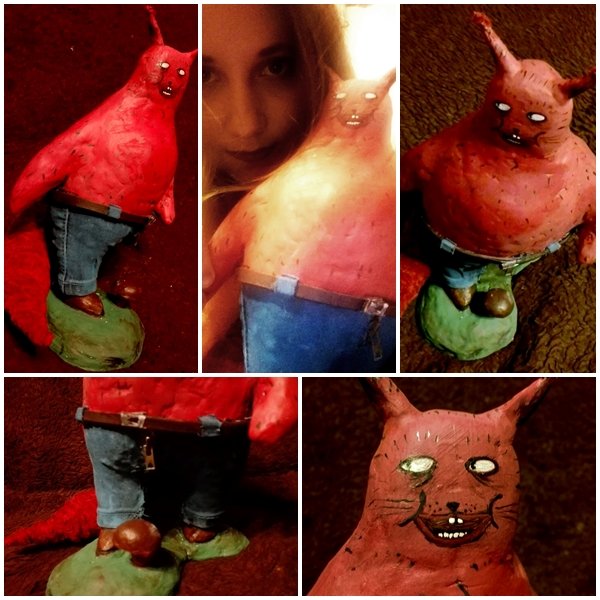 Rzeźbienie to moje hobby i sposób na zarobienie kilku groszy. Nie mam problemu z materiałami naturalnymi: włosami, tkaninami, tuszem, barwnikami, piaskiem. Lubię robić zwierzęta, ale myślę, że pewnego dnia podejmę się rzeźbienia ludzi. Chciałbym spróbować swoich sił w odtwarzaniu całych sylwetek!

_____________________
Sculpting is my hobby and a way to make a few pennies. I have no problem with natural materials: hair, fabrics, ink, dyes, sand. I like to do animals, but I think that someday I will undertake the carving of people. I would like to try my hand at recreating entire silhouettes!