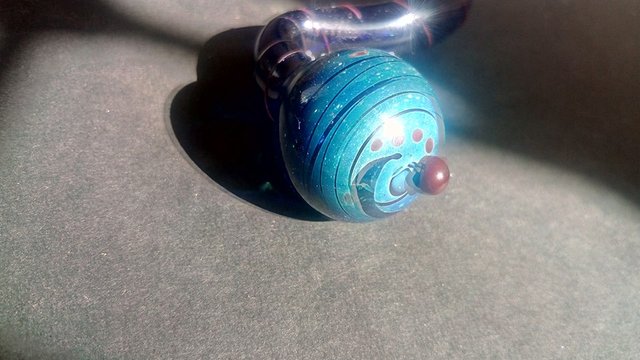 I've been on the torch a lot lately, recently completing an overdue order of 100 sherlocks.  It was a great opportunity to practice my fuming and I thought that my progress was worth sharing. Soon I'll have lots of new fancy tools to mess around with, which is only bound to make my work better.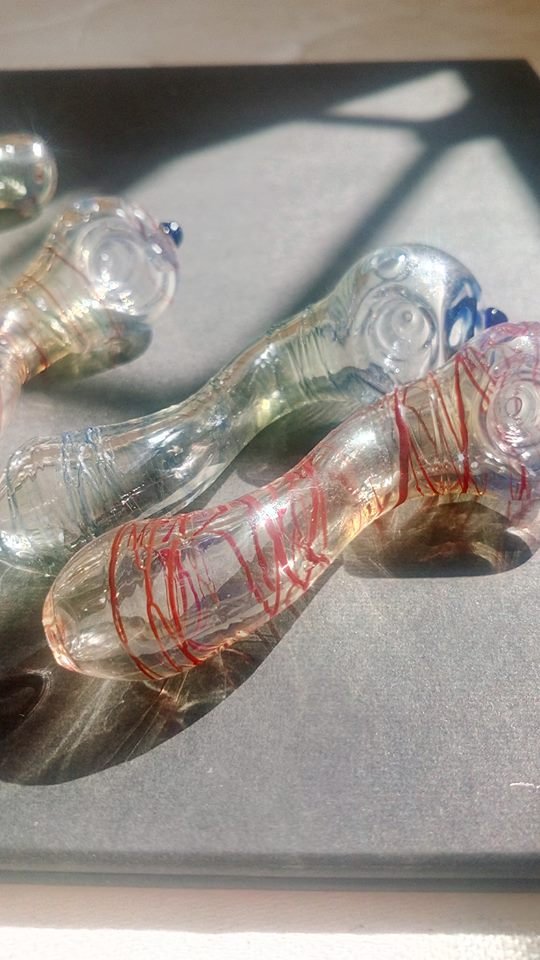 It took most of what I had left in terms of glass, I've just got a few amber tubes.  They don't seem to be a big fan of that color here, as they requested that this order not include it. I started with green and blue, eventually moved to using clear once I ran out.  The clear sherlocks are easier to get a full coverage because the size of the tube is so much bigger. It makes it a very different shaping process.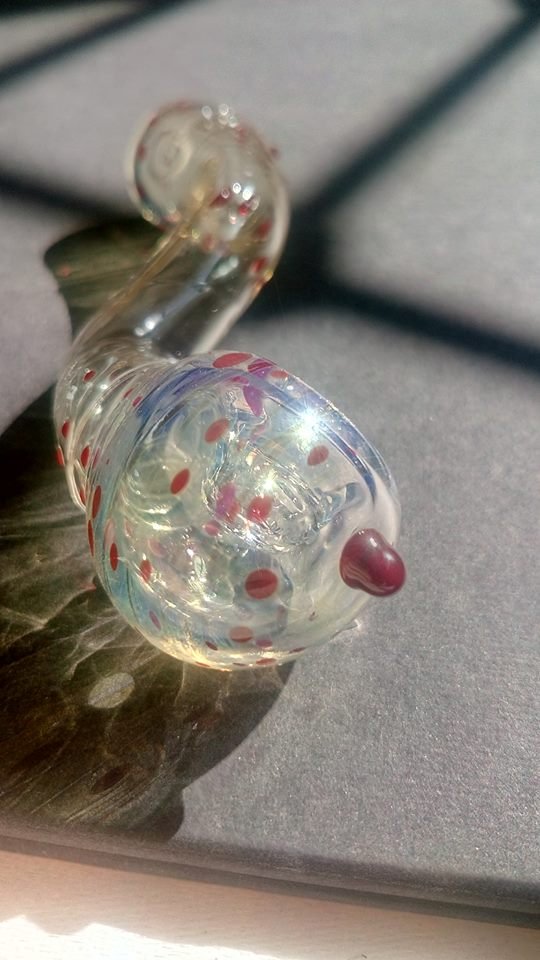 I had a lot more fun with the clear, those pipes will look really nice when colored in after being smoked out of.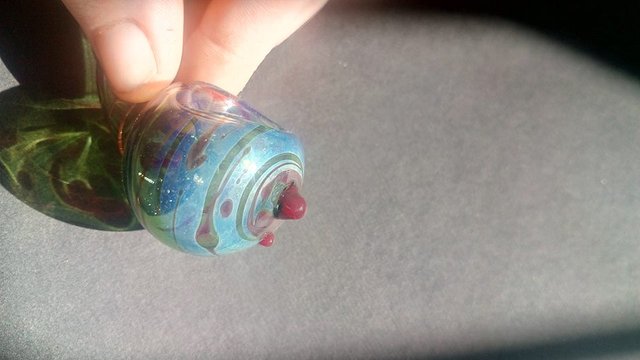 Only working with a handful of colors has been interesting.  Imagine being a painter with only red, blue and black paints and white, green, blue and brown paper. Interesting battle to say the least.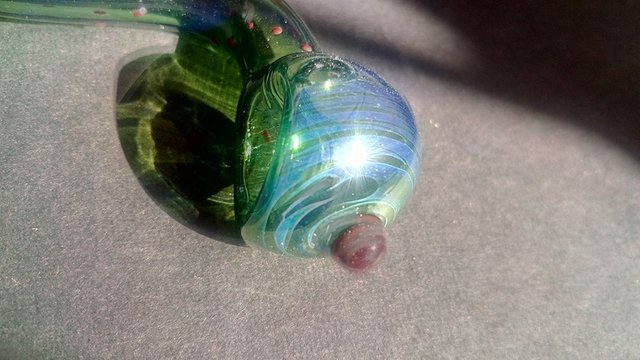 Most people are familiar with fuming on clear pieces, but not many are familiar with the effects it can have on colored glass.  I spent this order exploring what could happen, with interesting results.  Green gives a ghostly result, that's really brilliant on a black surface.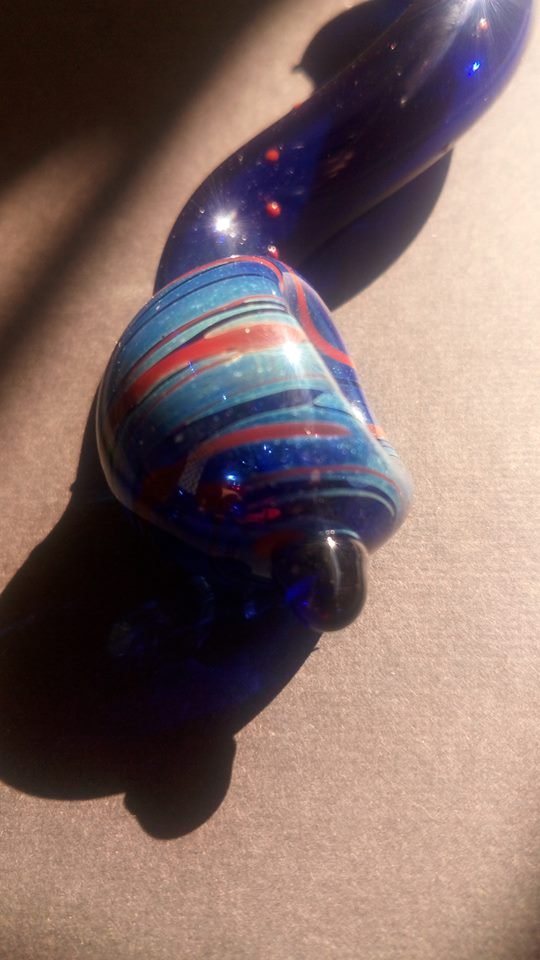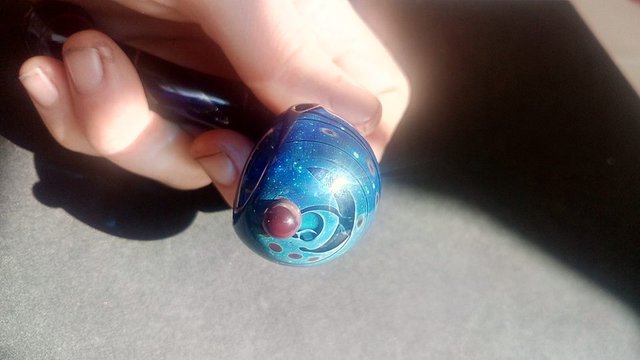 Contrasted with red and the white from fume, the blue is my favorite color to fume.  I get the most vivid brilliant effects so far.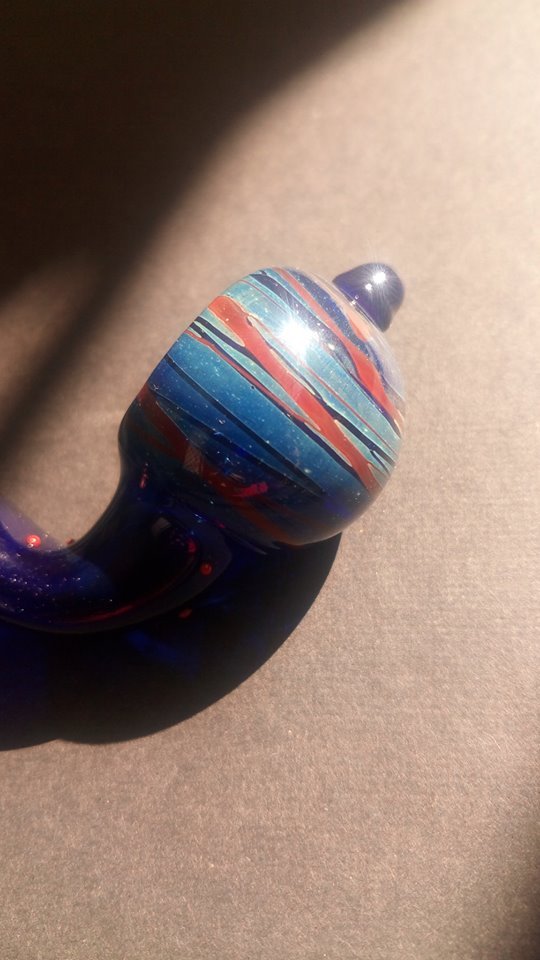 I've found (sometimes accidentally) that the type of flame I use has a HUGE effect on which effects show themselves.  I've found if I'm looking for that milky white effect, which I often am because I like the way it looks, I've got to hit the glass with a sharp oxygen rich flame until growing.  Little white speckles show up which strike out more when I melt the glass down to shape it.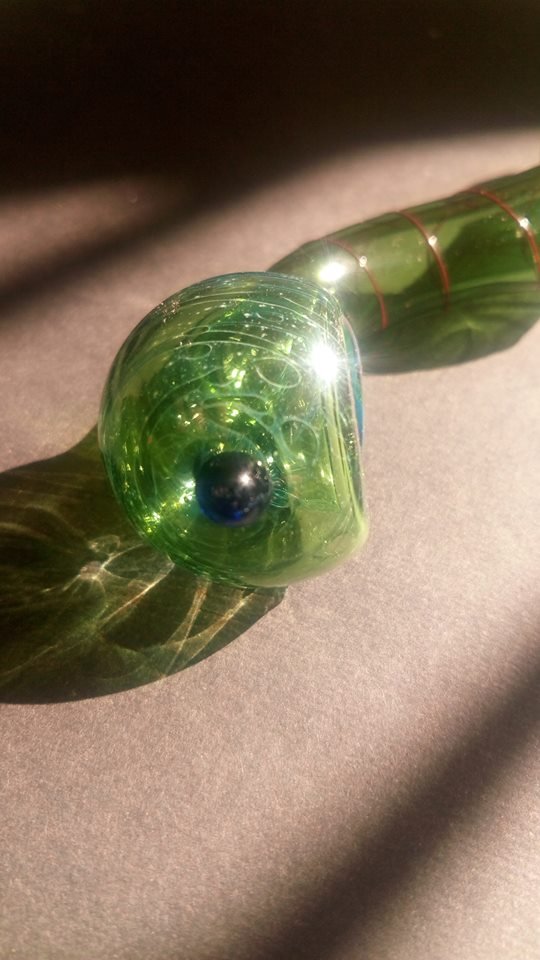 Despite being super late and having to finish half of it last minute, in one night, I had a lot of fun with this order.  I learned a lot about fuming and decorating techniques in general.  It gave me a lot more confidence to do some really cool stuff with the glass and tools coming in my near future.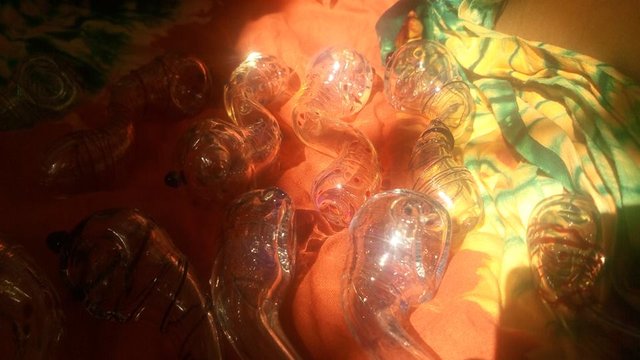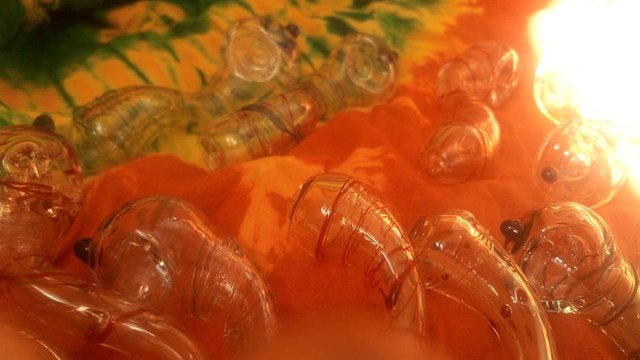 I packed the pipes up to drive them down the hill to my distributer yesterday.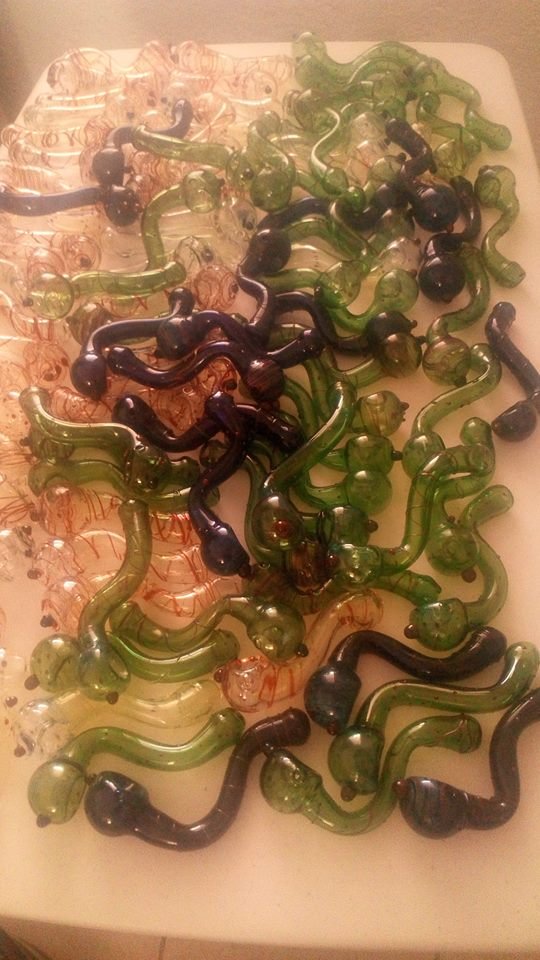 He's generally got the money to pay us right then, but this time we've got to wait until Monday, but it's several thousand pesos for the lot of 100.  Most other glass artists would quit at those prices, but they don't live in Mexico and most haven't started in the super cheap manner I have.  He asked for a few bubblers to send with them as a sampler, that I dropped off to him today.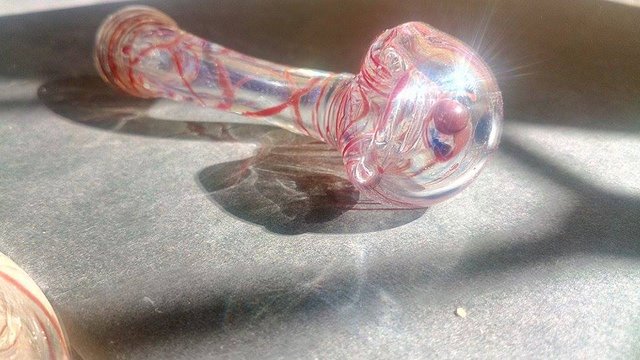 It's happening guys, I've got more orders than I can fill currently, and I like that.  I can make a living at this and I've only been at it for 2.5 months of active time. Not bad, eh?
Thanks for reading!