'Scarred Cactus'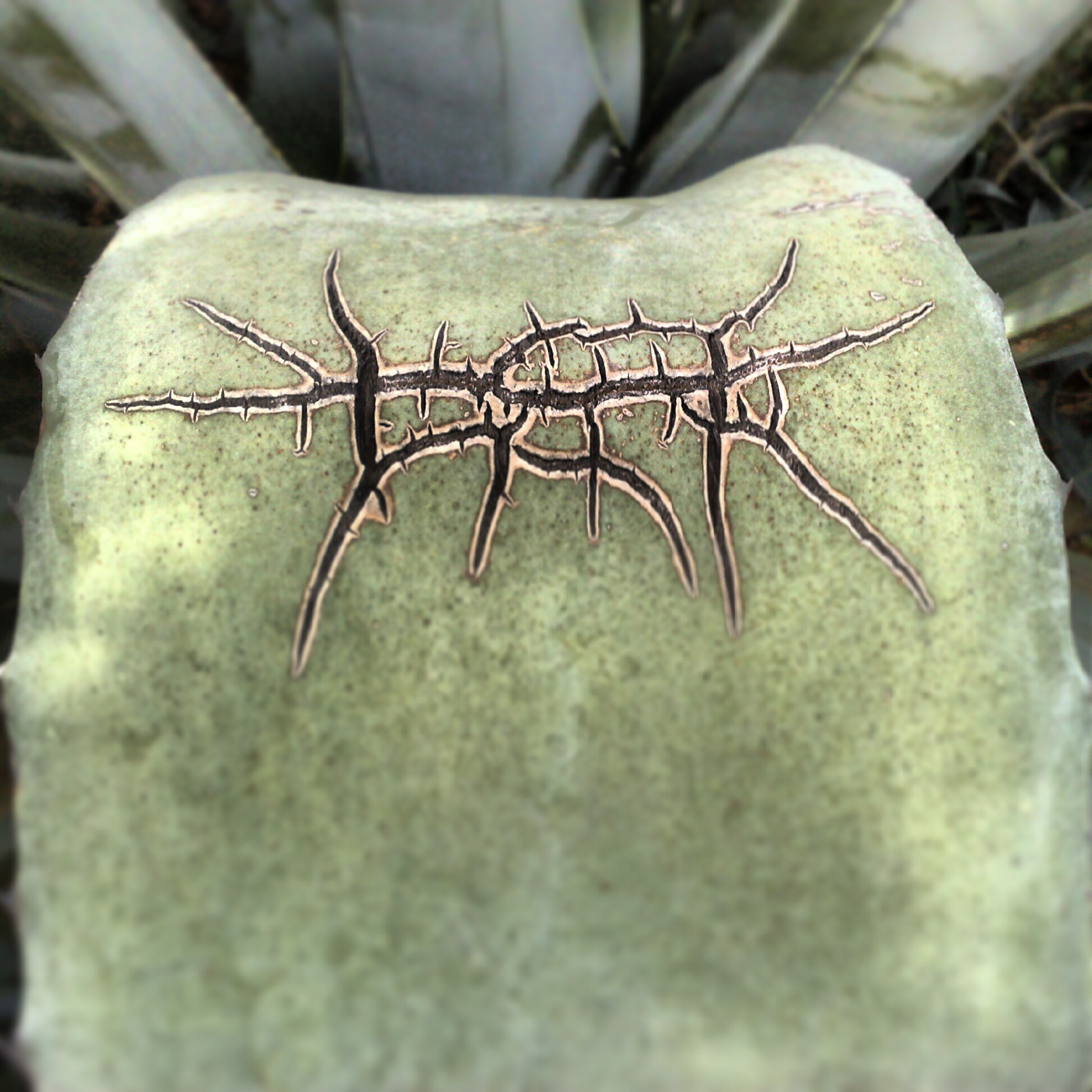 "Even our scars can be beautiful!"
This image I took at a friend's house in Sardegna appeared in my joint exhibition 'In Pain We Trust' in Madrid in 2015/2016. It is an image of both beauty and distress. It is the mark of experience. And like everything, it gives us a different perspective on life if only we just take the time to slow down and notice it.
I feel that whenever I have suffered illness I benefit from the slowing down, as a kind of rest takes over. In a way it is a forced rest but one I really feel is beneficial and I appreciate it. Of course most of us don't go out of our way to seek pain and distress, but if we frame it in the right way we may see something other than that which we commonly miss.
This scarring from the cracking in the folded bend of a cactus reveals that Nature can be beautiful even in a flaw. Here we see the lines of fracture following some natural algorithm, the paths of the cracks revealing a pattern that has fidelity to an underlying rhythm and matrix of elegance and beauty. It is like the character or rune of some other language has emerged. All the more striking due to the warmer tones of brown in striking contrast to the cooler light green of the cactus leaf. The scar is emphasised all the more like a creative mark by the lighter outlining. I have modified the image a little to emphasise the contrast and difference the scar pattern has made. This is one of my favourite images.
I do have a fascination with natural deterioration, breakdown and transformation of things where Nature takes it part in reclaiming, whether that is in the form of rust, and oxidation like that of weathered copper, or mold and the like. The organics of life take over, and I love it! You?
All images and text copyright Paul Heaney © 2018