'Mother's Clenched Hand'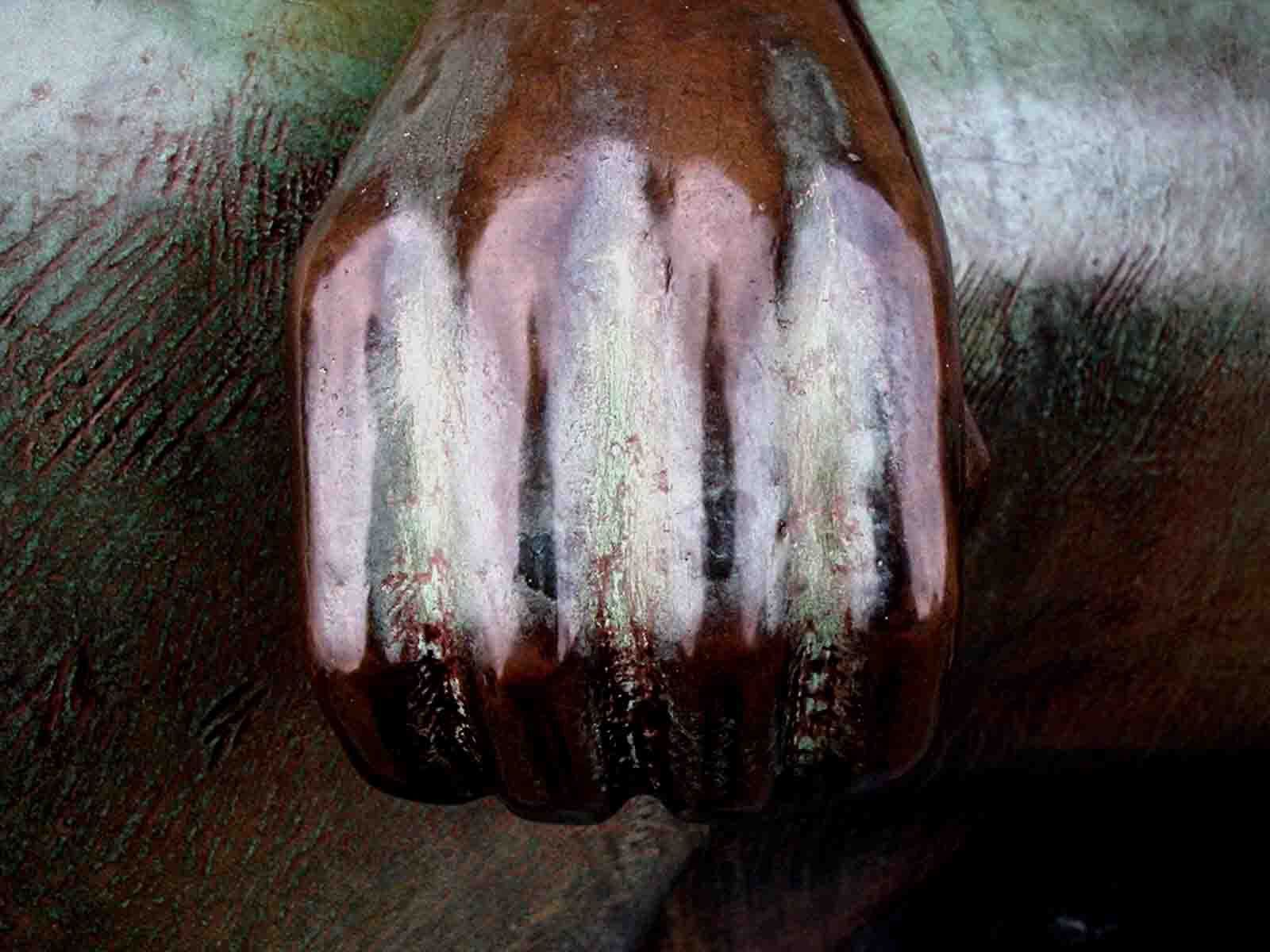 "In a hand .. a slate of silent words deftly held
It's form and shape rich with the potential to communicate
A still ocean of meaning
So still the mind to contemplate
Grasp the conceptual but ... leave space … to meditate
Circumnavigate the endless circles of the mind
And with simple articulation
Finesse the speechless state divine
For in the palm of a hand
A universe in peace and contemplation collected
A hand .. that wand of being
Drawing on the heart it's feelings into motion
Witness … the very heart's emotion
Thence drawn from that invisible source
Adeptly conjured some universal force"
It seems appropriate that I post this image and associated poem today, it is my mother's birthday. She passed away in 2013 from emphysema. So it is mother's day for me here today, both personal and universal.
This is a detail of a much larger piece of bronze sculpture called ''Reclining Woman: Elbow' which sits outside the Henry Moore Gallery adjacent to Leeds City Art Gallery. It is the clenched hand of the sculpture, being Moore's symbol of motherhood, that rests on her right knee.
You might know Henry Moore for his abstract work. However, this hand detail image I photographed is an aspect of the sculpture that is less abstract than the whole work. It is this aspect of the famous piece I find that has great merit, partly superficially due to the apparent weathered colouring of the bronze, but also because I feel this angle gives it a very Zen like quality of peace and seems to invite contemplation. It deals directly with the onlooker. It demands a quiet attention. I feel it is a profoundly meditative piece which seems to have a balance of the visceral and earthy, and something universal, generic, conceptual and beyond the Earthly mother about it. Yet is very much an Earthy and grounding image. Solid in more ways than one. It spans the worlds.
I love the contrasting cool and warm colours here too, plus the tactile or textural qualities and the play of light and shadow. I love it's shine, it's smooth polish gleaming an eternal youth untainted and unworried by the pull and hack of time's compromise or tied promise to make it's hammered mark. Oh no, this is an unworried hand, a meta hand, steady in it's quiet understated authority and love.
It might be a work of many curves as is often the case in a female figure, yet focusing on this detail it is solid and square and has a good balance of both feminine and masculine or trans-gender about it. It is a contemplative image and as much as the totality of the work is very much a free form of abstraction, I am glad I found something I could identify with and use as an anchoring device in a very useful way for me personally. I wonder how others respond to this and if it holds something for you of the magnetic attraction that I find?
All images and text copyright Paul Heaney © 2018