"Epiphoria"- The Soft Fade and The Pooling of Tears
What a wonderful feeling to put that "SOLD" sign on a piece!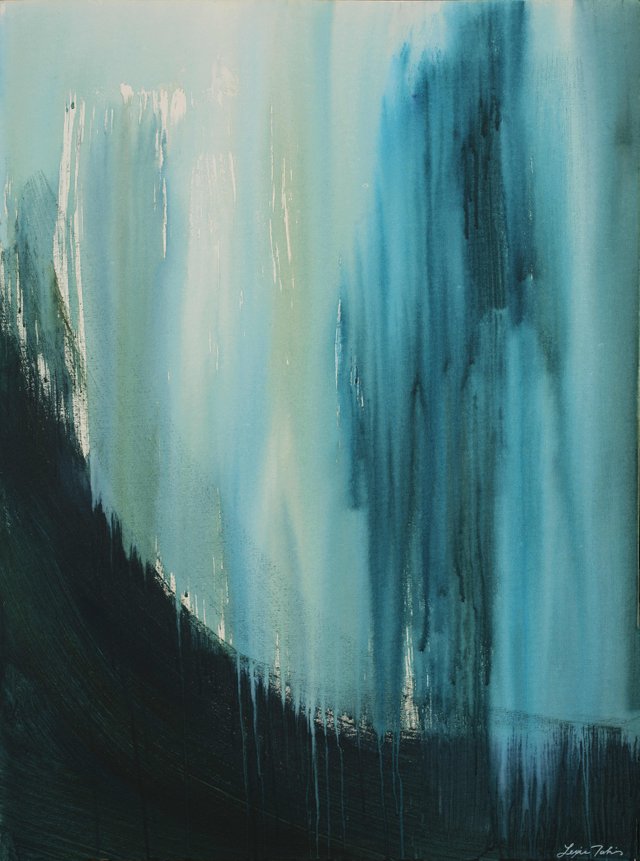 "Epiphoria," Acrylic on canvas, Lexie Takis, 2017
Artists! You know that feeling, right?
A friend I was long out of touch with for many years ended up running into me last May in 2017 when I was running an art show in Detroit. He was impressed with what he saw, and said he would try to make it again to another event I hosted. I thought it was a nice gesture but didn't think much of it since I had many people telling me the same thing with empty intentions. Quickly after, I had forgotten and prepared for my big gallery show in October. That night to my surprise, he showed up and immediately was taken by Epiphoria. It was a well-liked piece, and I had a few would-be buyers for it, but nobody ever bit down. A few months later, my friend he told me he was ready to purchase and collect! I was overjoyed and we met up a few days later to exchange.
He was so pleased!
There's nothing like being able to sell your work and feeling that rush of happiness and adrenaline, but it's truly a great feeling when a distant friend sees your hard work for the first time and chooses to adopt it into their life.
If you like this post, my art, or would like to see more, please give me a follow! My
social media
is linked below.
Best,
Lexie Takis