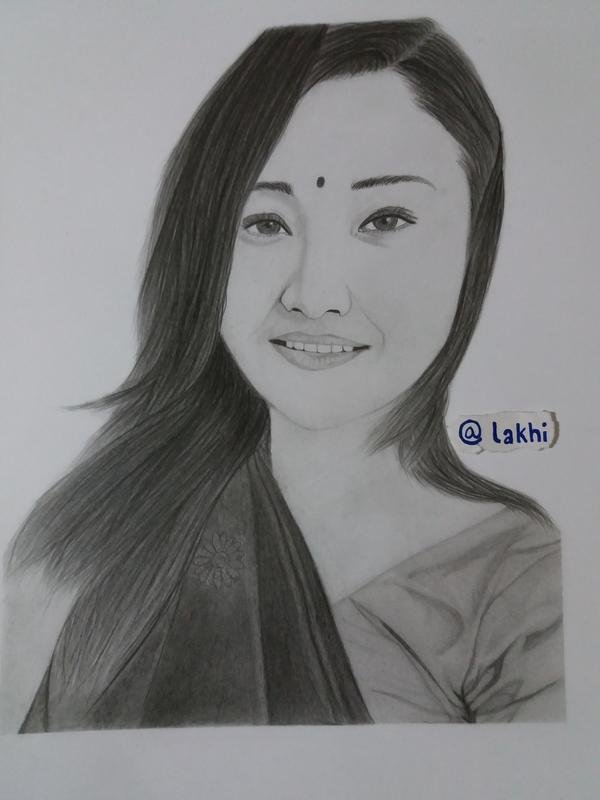 Hi Steemit friends! I'm back with a new drawing and this time, I have made portrait of a girl. When it comes to drawing a female face, I have always struggled in giving realistic look to some parts of the face especially the hairs. I wanted to improve. So, I decided to draw this. I completed this drawing few days ago using graphite pencils.
Drawing duration : 10 hours.
The materials :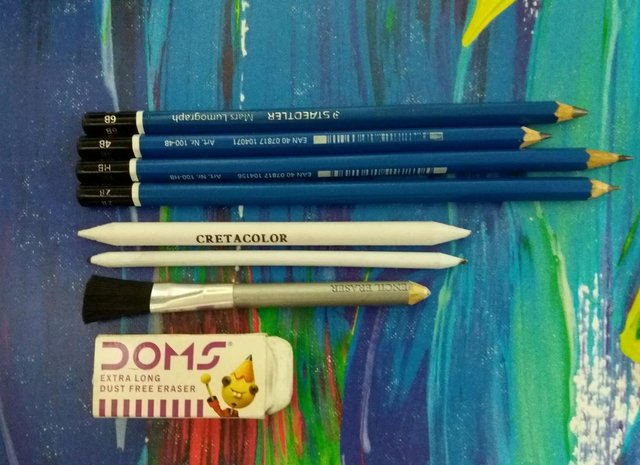 Bristol smooth paper A4.
HB, 2B, 4B, 6B, and a 8B pencil.
Blending stump and a soft tissue.
Pencil eraser and a dust free eraser.
The process :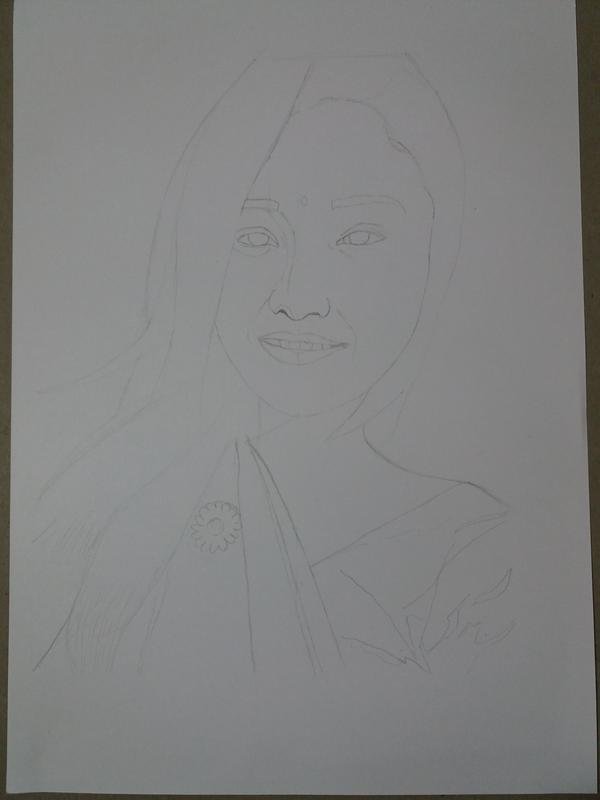 I made the outline first with a HB pencil.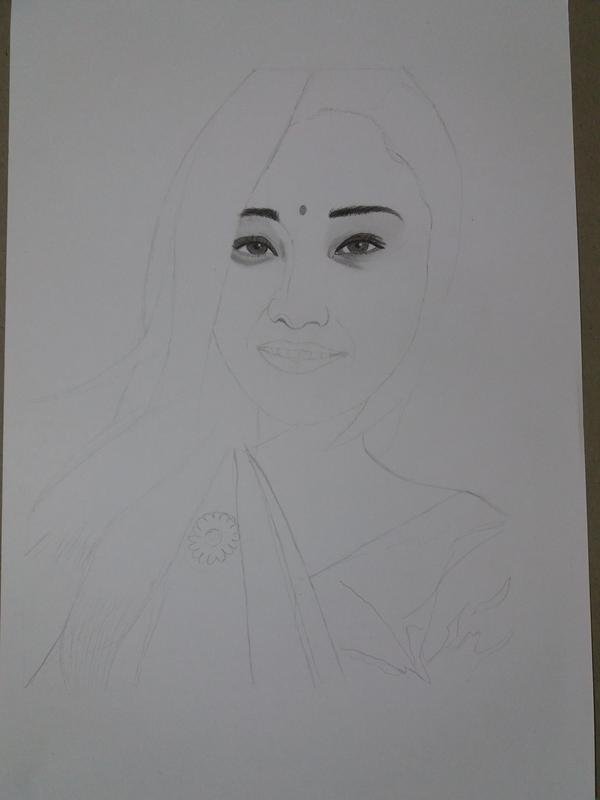 Then I made the eyes and eyebrows using HB, 2B, 4B and a 6B pencil. I have used 4B for the dark areas and 6B for the darkest area here.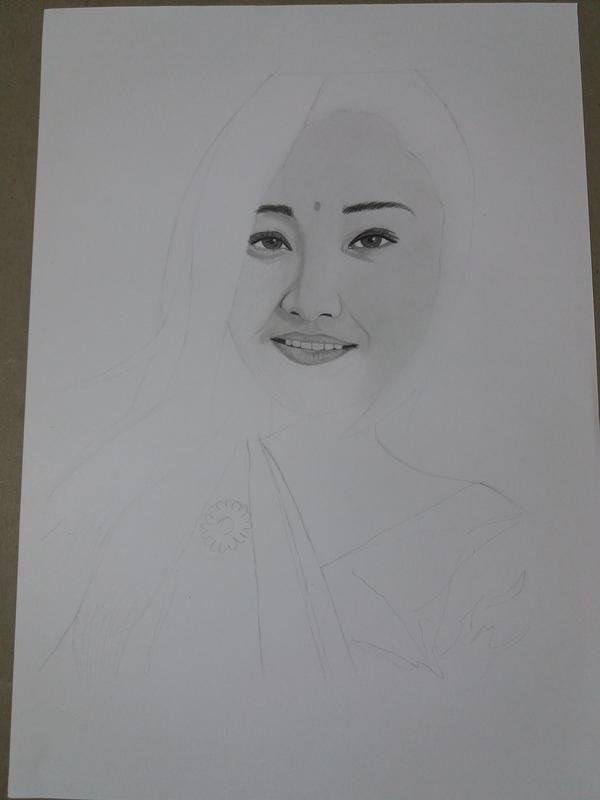 I started shading on the face using HB and a 2B pencil. I've drawn the nose and lips using a HB, 2B and a 4B pencil.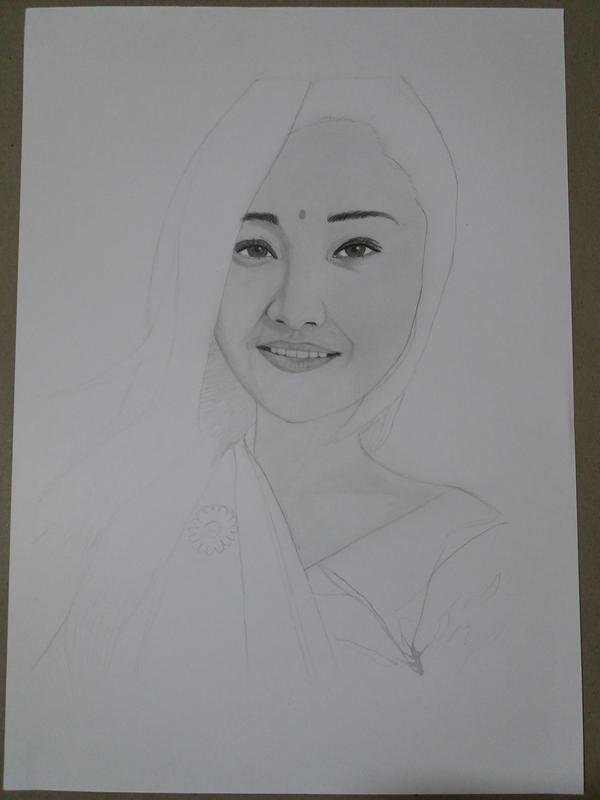 Using HB and a 2B pencil, I completed shading on the remaining areas of the face and neck. For blending graphite on the large areas I have used a soft tissue and for the smaller areas I have used blending stump.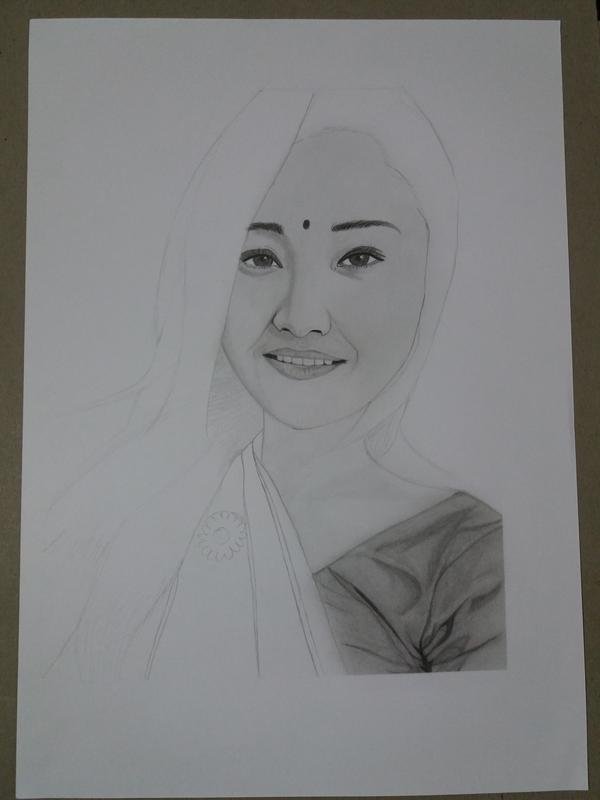 Started working on the dress using HB, 2B and a 4B pencil.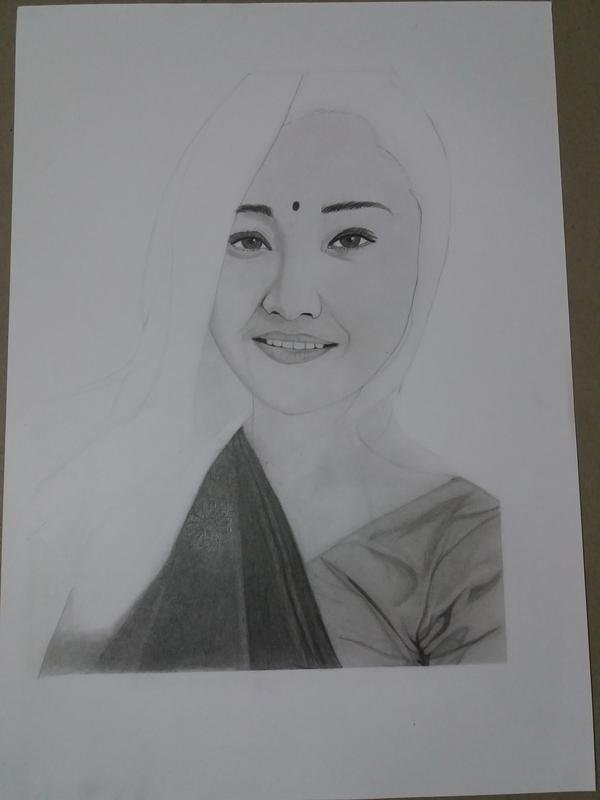 For the dark areas of the dress I have used 4B and a 6B pencil by adding multiple layers of shading and blending the graphite.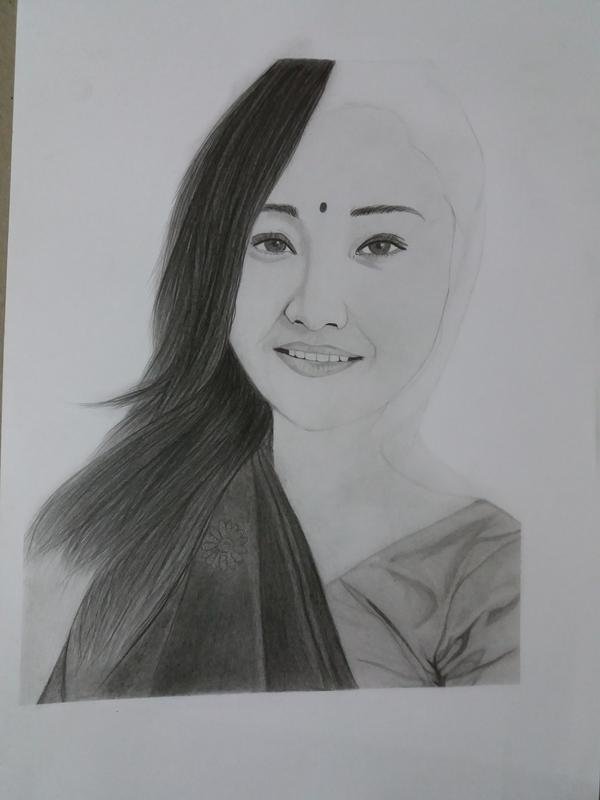 I started working on the hairs. For the first layer, I made long continuous and smooth lines while following the general direction of the flow of hair strands using a 2B pencil, used 4B for the second layer, 6B and on the areas which should be dark and 8B on the darkest areas.Then I blended the harsh lines using a soft tissue by adding very light pressure.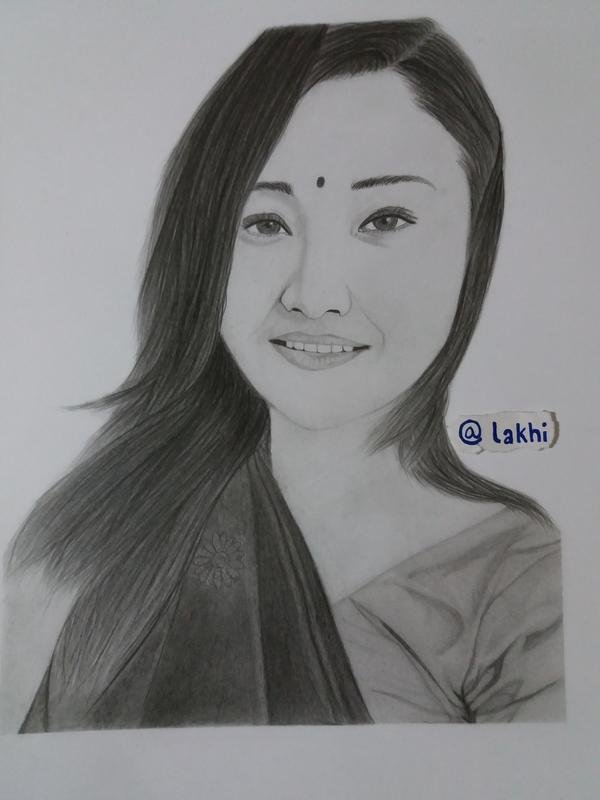 Repeated the same process on the remaining areas of the hairs to complete the drawing.
Here's a gif of the drawing process: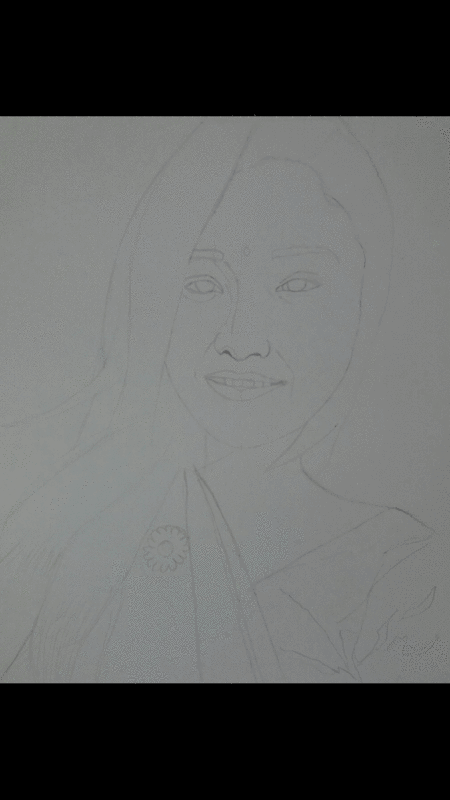 I hope you like it.
Thanks for watching.