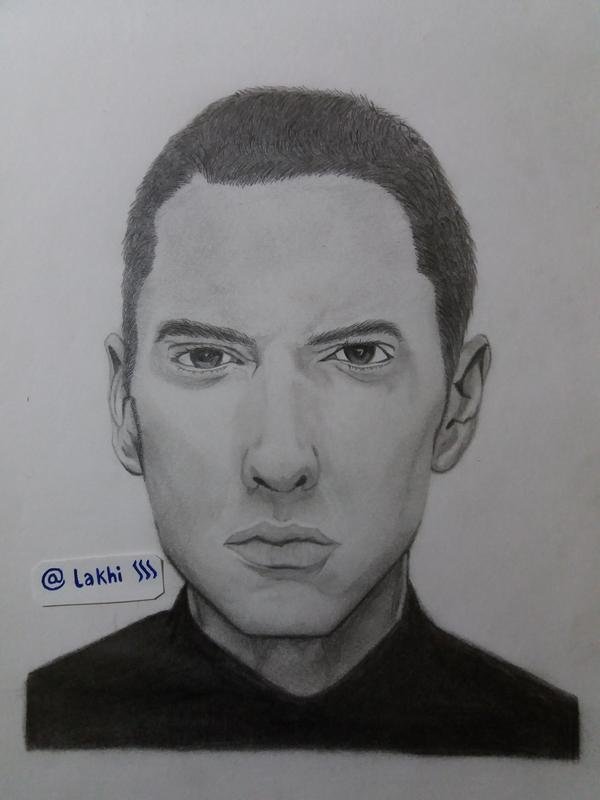 Hi steemians! I'm Lakhi from India and I made this drawing of Eminem few weeks ago. I'm a big fan of Eminem and he's also my favourite rap artist. So, i made this drawing.
Drawing duration: 10 hrs.
Process: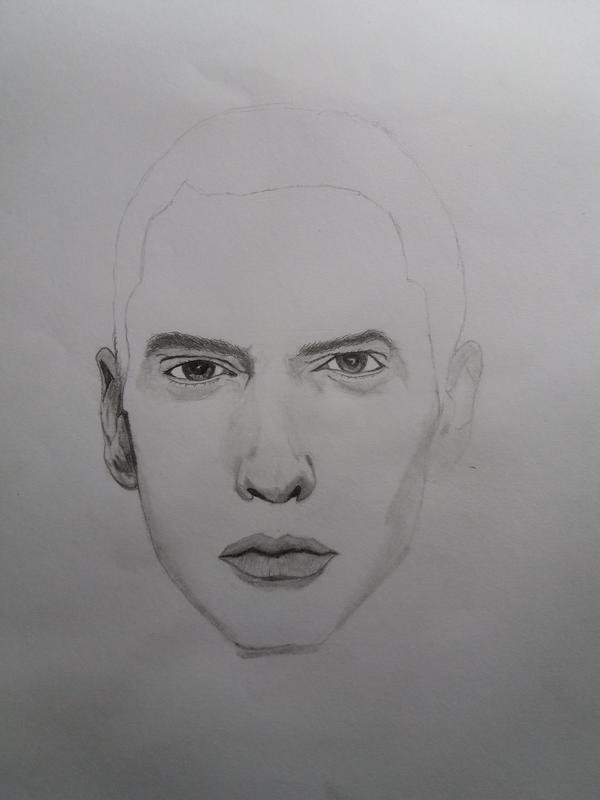 As you can see in this image that i have completed drawing the eye area, the lips and the left ear. So, i started shading the nose.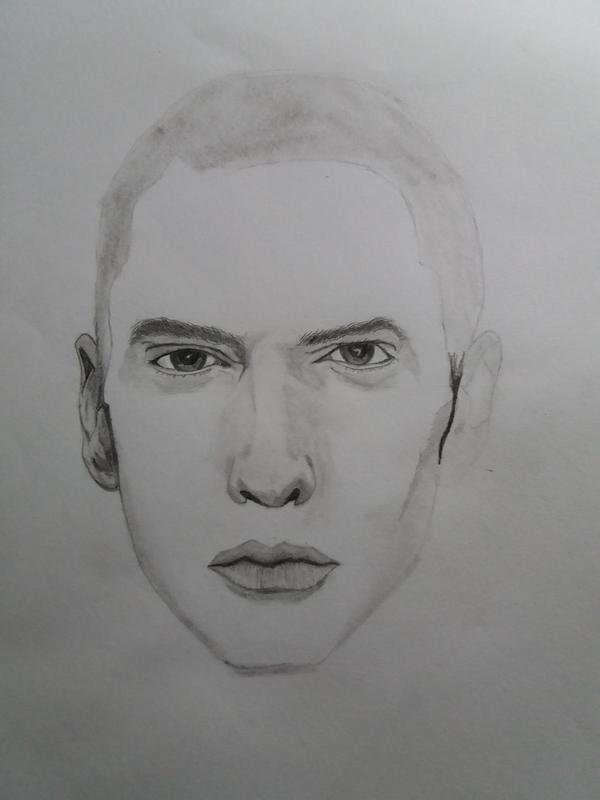 Applied a little bit of shading on the nose and the hair area, used a HB pencil for that.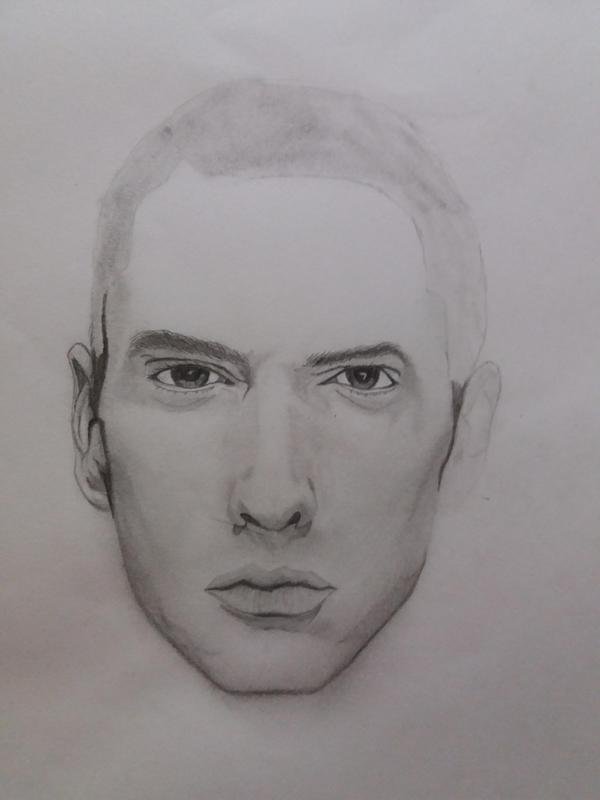 Applied more shading using a HB and a 2B pencil. Then i blended the graphite in the large areas using a soft tissue. Also used a 6B pencil to fill the dark areas.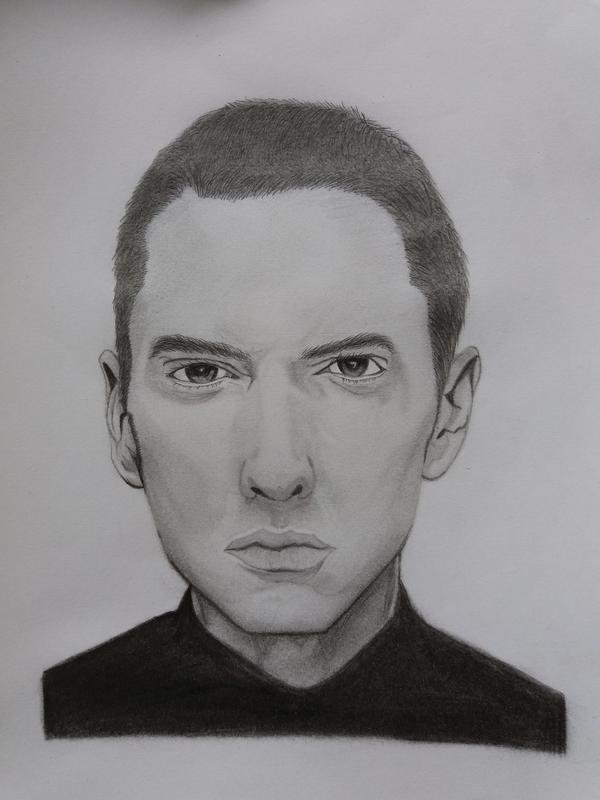 Drew the hairs using 0.5mm mechanical pencil, 2B and a 4B pencil. Then i shaded the neck using a 2B and a 4B pencil. Lastly, i used 8B pencil to shade the dark area below the neck.
Thanks for reading.