Good evening everyone!
I'm back with another little drawing here. Just wanted to do something quick so I figured I'd draw up a portrait of Integra from the anime Hellsing. My favourite out of allll the anime. :D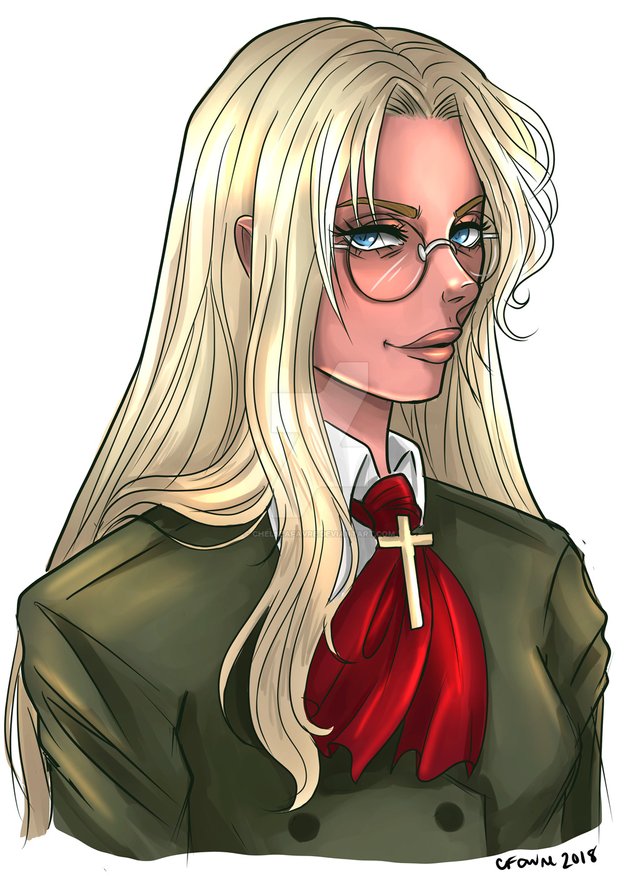 What do you think? I'd like to do an awesome badass drawing of Alucard one of these days when I get a little better at drawing, cause I don't wanna screw it up.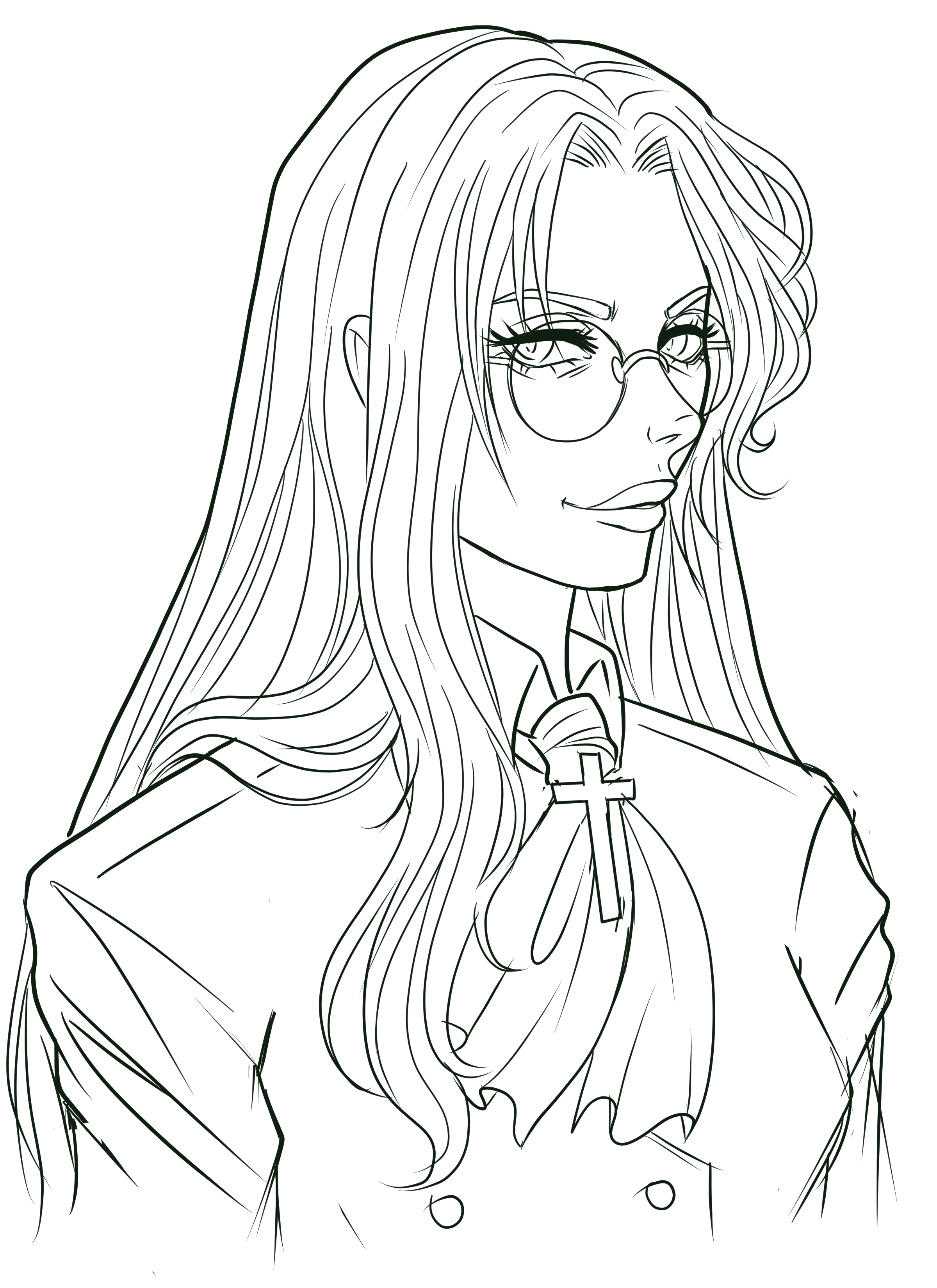 Here are the lines. Using the G-pen function on Clip Studio Paint.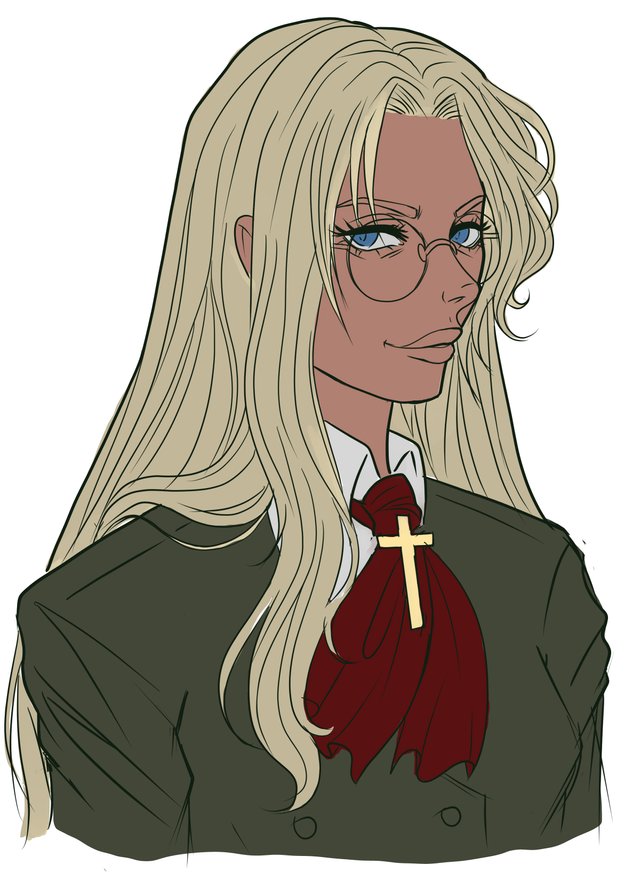 And then I laid down some flat colour, all sections separated on different layers so it's easier to shade them.
And then from there I basically just used the dense and transparent watercolour brushes to lay down the shadow and highlights and blend it out. I also used the shadow airbrush with the mode multiply for the shadows, and the highlight airbrush with the mode dodge glow for the added highlights. :)
I'm terrible at step by steps. But I'm going to enter another little drawing contest next and I'll make the process a little more thorough and well executed and clear. I promise.
Also.. one more follower away from my own drawing contest that you all can enter! Yay! Let me know if you'd like to donate to the prize pool or be a judge!
Thank you!
-Chelsea