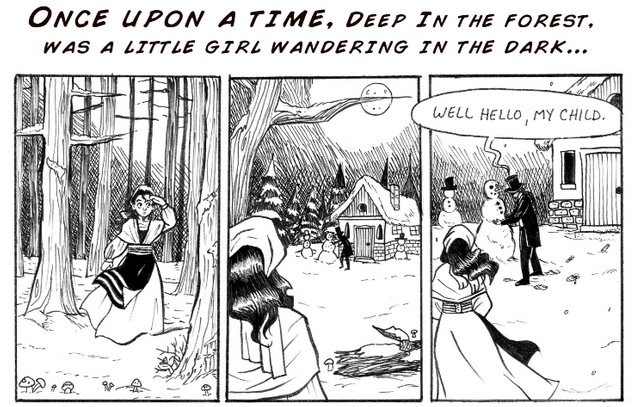 I just recently updated my website and whenever I upload new works to my portfolio, I feel the need to purge it of older works that are no longer at the same artistic level as my new projects. I've always been advised that you don't want to overload potential clients with a butt-ton (yes that's an official measurement) of artwork, rather just present the best of the best. So I feel like taking pieces off my site everytime I add a new thing makes sense.
However, I can't help but be nostalgic about certain projects that I've taken off my website. The one that was the hardest for me to say goodbye to was a comic I did during my second year of college. It was the first "free-for-all" project assignment I had in my Principles of Cartooning class that we were to complete over winter break. The teacher I was studying under was particularly tough and I had not been getting the marks that I wanted in that class so I was determined to give this project my all.
It was sort of a pivotal moment in my artistic career for a few reasons. Everyone in the class seemed to have excelled with this particular project, perhaps also motivated by the urge to please the teacher. But everyone was especially impressed with my comic. I had successfully taken all of the lessons I learned over the semester and successfully executed them in a comic and it felt good to know that my growth as an artist was being noticed. What meant the most to me, however, was that I finally received the approval of my teacher. I received my first "A" in that class with this project.
I think this comic also meant a lot to me because it allowed me to create my own story, finding inspiration in the things that fascinated at the time (and still do). Up until that point we were creating homework assignments based on provided scripts so this was our first chance to flex our creative muscles.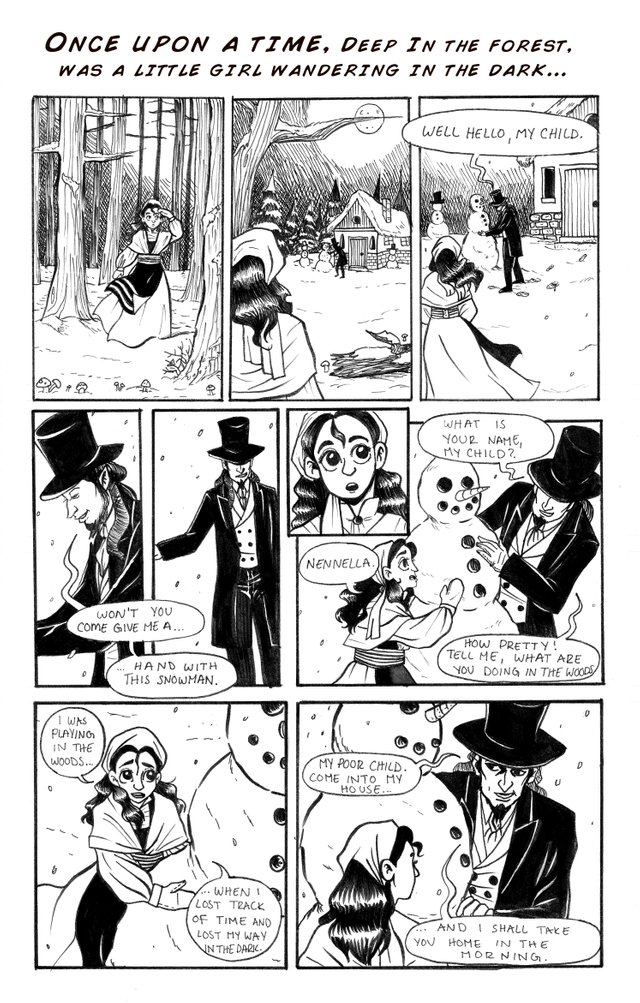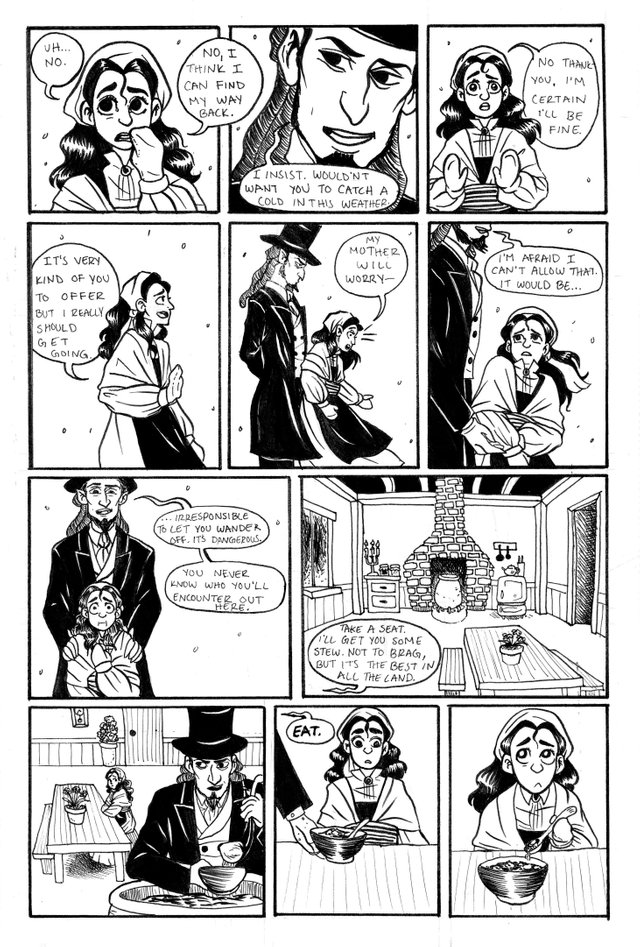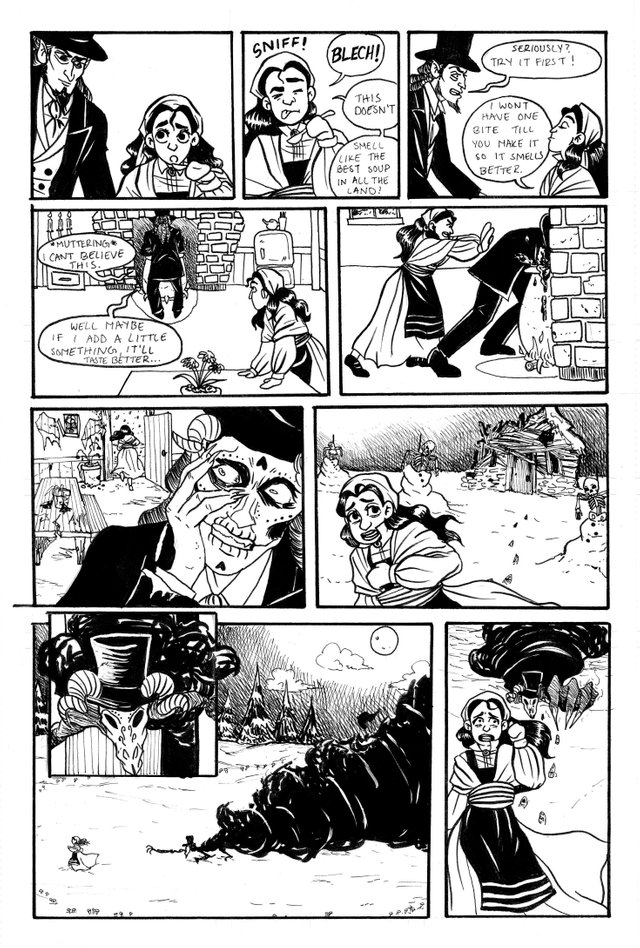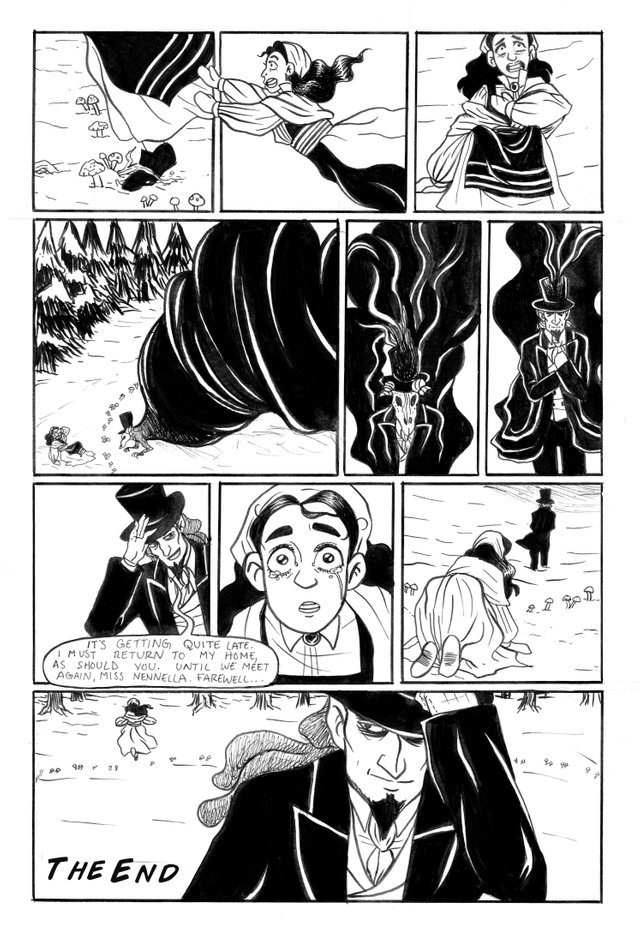 It wasn't perfect by any means but at the time I felt it was the best comic, if not art piece, that I had ever created. I used to joke that I had peaked with this comic and would never produce anything better.
Even though I've long taken this comic off my website, it will always have a special place in my heart. I hope to redo it one day in the future.

---
If you'd like to keep up with more of my work you can check me out at the following:
Instagram: @la.fumettista
Tumblr: http://la-fumettista.tumblr.com/tagged/art
Twitter: @TheresaChiechi
Website: https://www.theresachiechi.com/