🎃 Happy Halloween 🎃 // Inktober Sketch Dump
With only a few more hours left of my favorite holiday of the year, I hope everyone's had a wonderfully spooky Halloween.
I'm currently playing Trick R Treat in the background as I write this, one of my favorite Halloween movies that I make sure to watch every year. I feel like it's a very underrated movie and if you're looking for something to watch before the night is over, I highly recommend checking it out.
Anyways, while I haven't been posting I still have been keeping up with my Inktober drawings. So for tonight's post, I'm going to reveal the rest of the illustrations I came up with for the month.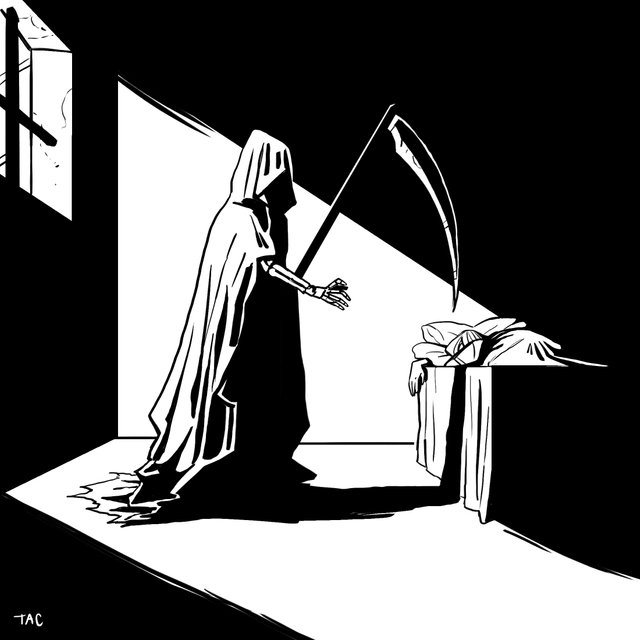 This was inspired by Astonishing Legends recent podcast episode all about the grim reaper. Check it out if you're into urban legends and folklore.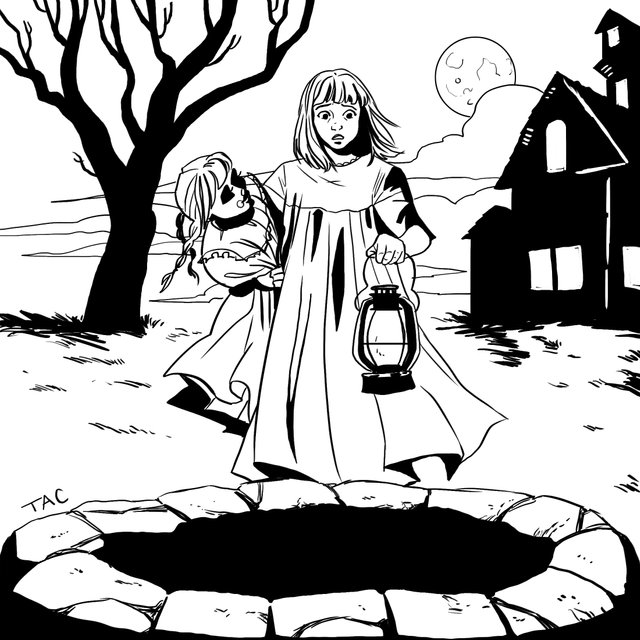 This is whats-her-face from Annabelle: Creation. I'm a pretty big fan of most of the Jame's Wan films set in the Conjuring universe. I was not a huge fan of the first Annabelle movie (they can't all be winners) but the second one was pretty good.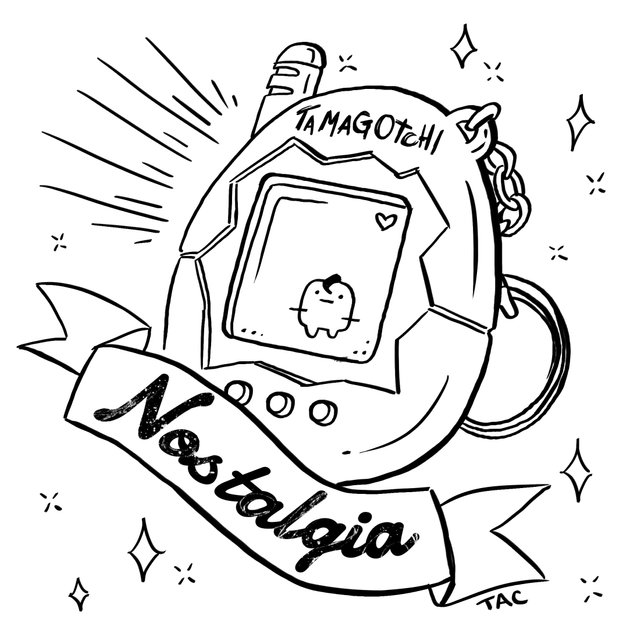 So I was at target and I had to pick up watch batteries when I happened upon the toy section (I was looking for a teapot for my Halloween costume...) when I saw a nostalgic toy and thought, "you know what else uses watch batteries..." As I looked at the tamagotchis they had in stock, I remembered that I still had all of my tamagotchis from my childhood and decided not to waste my money on a new one. SO, I bought extra batteries and revived one of my old tamagotchis. Yes, I am 23. I named him, "Luffy".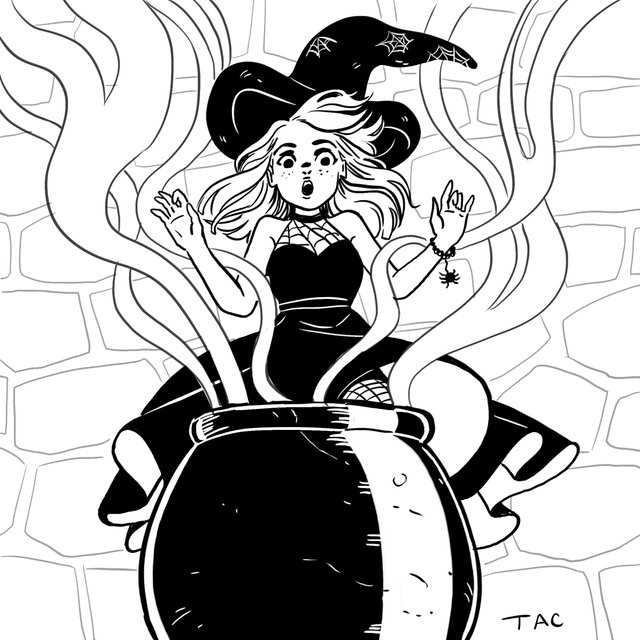 Umm, this one... I was just hankering to draw a cute witch. Not much more to this one. I do love her outfit and wish I knew what store she shopped at.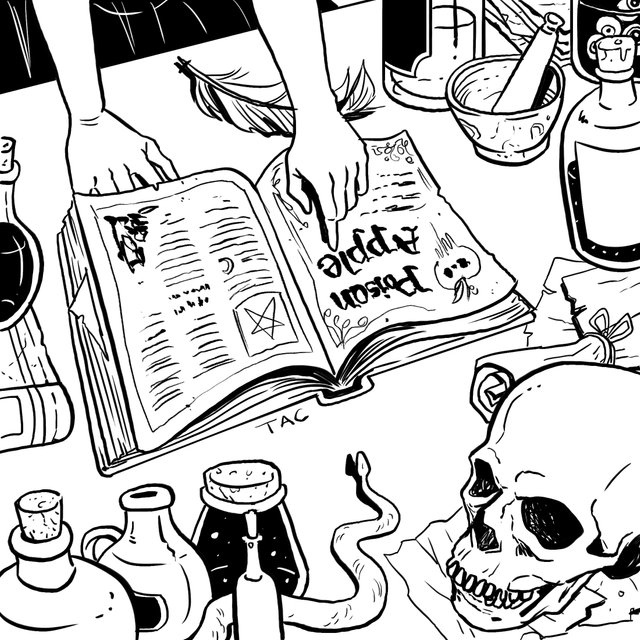 This is sort of like a part two. It kind of ties into the previous Inktober.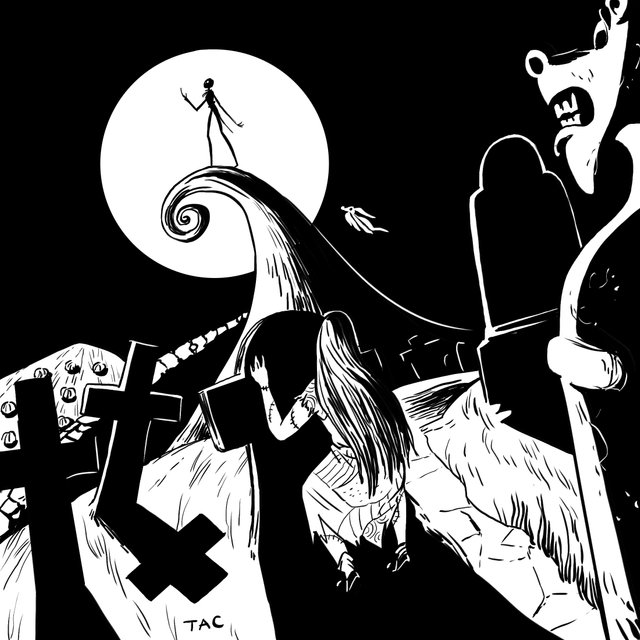 The Nightmare Before Christmas is another one of those movies I always make sure to watch before Halloween. I have such fond memories watching as a kid and I still find it as enjoyable even as an oldie. As I watched it, I took a screenshot of one of the scenes.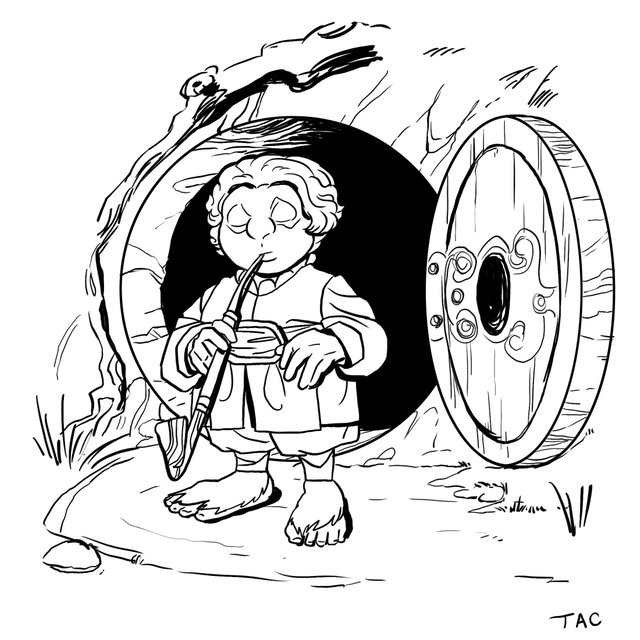 Okay, so you can fight me on this but the Rankin/Bass version of the Hobbit is the BEST adaptation of the novel. I grew up on this animation. If you are a fan of J.R.R. Tolkien and have not checked this out, I beseech you to immediately go watch this film. I have no idea if it's any good or if it's all nostalgia, so let me know XD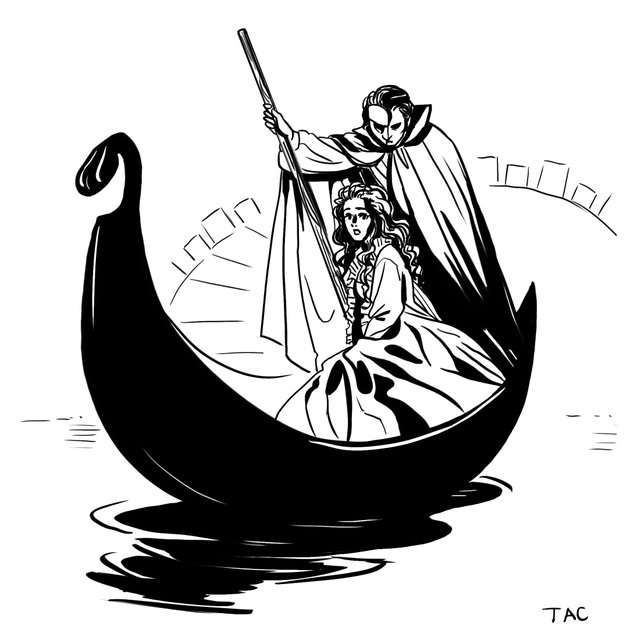 Whoops, drew another Phantom of the Opera thing.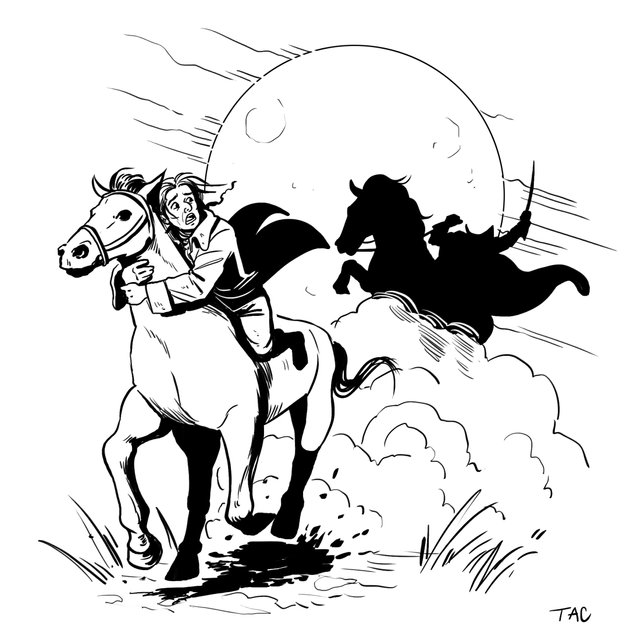 Yet another Inktober inspired by nostalgia. This one is based off of Disney's 1949 Ichabod Crane animated short. Another movie I grew up watching all the time. It's narrated by Bing Crosby and if you want to listen to a genuine bop, please check out this song.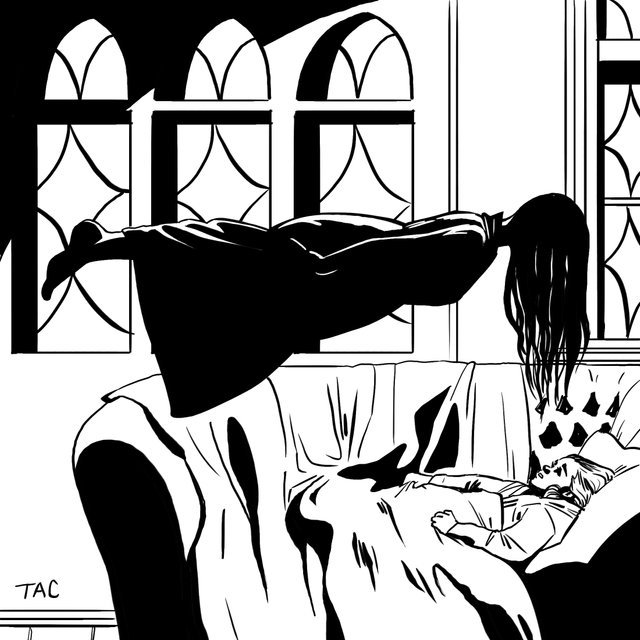 This was the last Inktober of the season and maybe some of you recognize what it's from. I've been watching the new Netflix show, The Haunting of Hill House, and my god it is good. I felt drawing one of the ghosts that appear in the show would be a good way to end October.
---
So I hope you all enjoyed my sketch dump. I haven't been as active as I would've liked to have been but my October was both really fun but super, SUPER busy and hectic.