Hello dear friends!
I'm interested in your opinion, what would you do? I have the following options:
to varnish in oil and to paint the 2 bright butterflies in color.

just to make the bubbles in color and to continue make bright wings in black and white.

to make the middle part colorful and to make the whole background black.
(Two in front to let in B & W. )
My Friends who know me will be surprised, that here looks much better than my acrylic paintings until now. I owe that to Peter @gric.
He told me the other day, I should fix the drawings in between. I did that at first time now. And WAW! WAW! So much bether! And so much faster now!
I can not believe how I have been plagued so much till now.
Thanks Peter!!! Danke!!! :-)
Butterflies, acrylic, ink, fineliner and pencil on paper, 20 x 14 cm.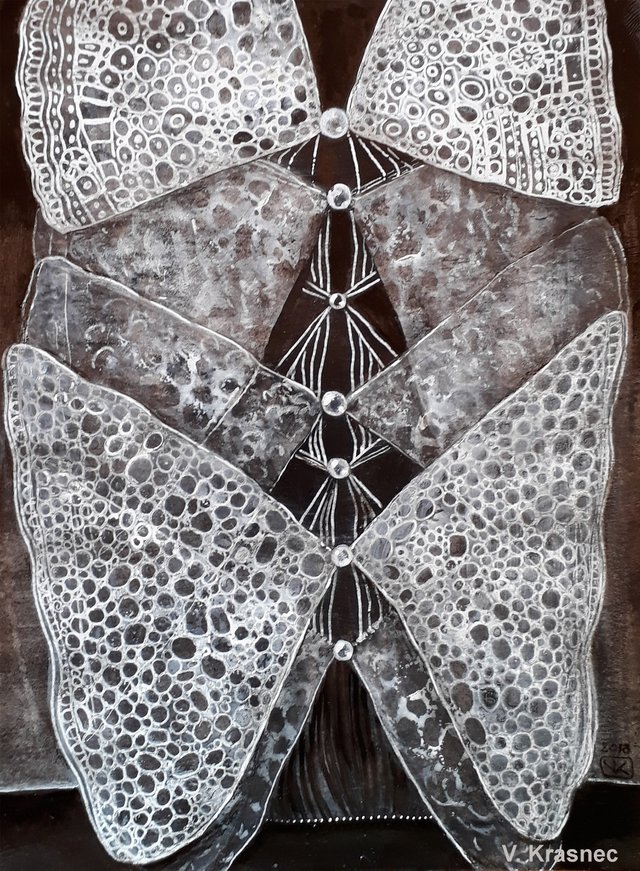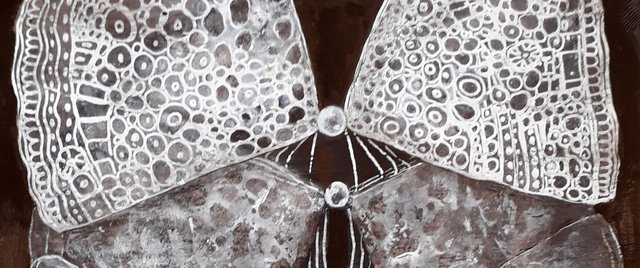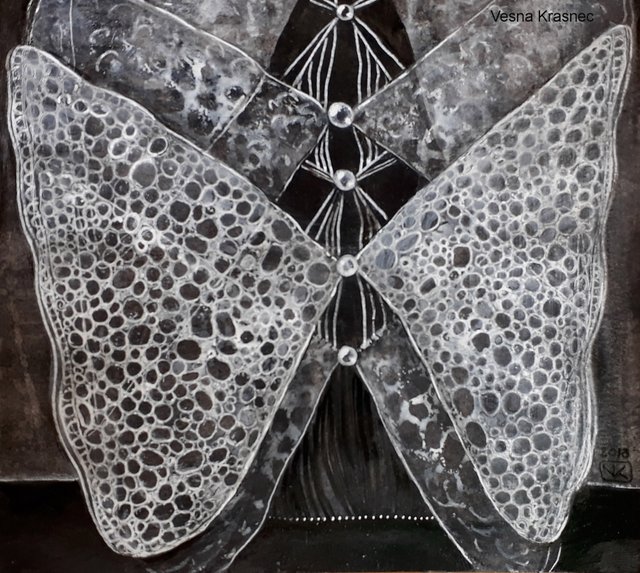 Parallel to this drawing, I have continued to work on my oil painting. This little spider in the garden is almost finished.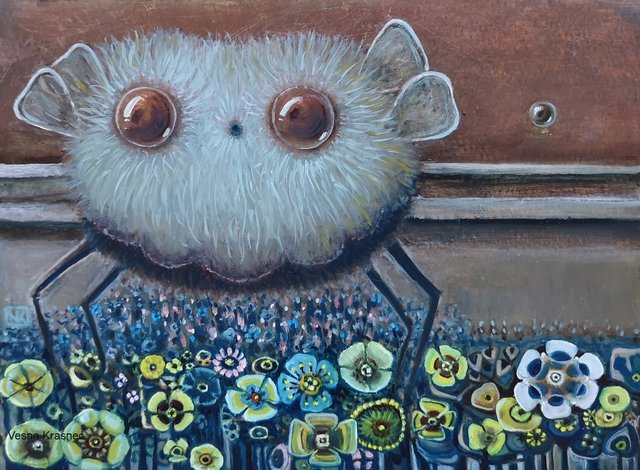 Thanks everyone! ♡
Cheers!