Genesis of air, acrylic, ink and pencils on paper, 14 x 20 cm.
I found a beautiful color, had to try it out. It's metallic, olive green. I also used gold in the middle area, to make it more kitschy :-) :-)
At the top left of the tree is a very simple face, I saw it after I have already taken photos. It was not my intention to make the face, but I decide to let it.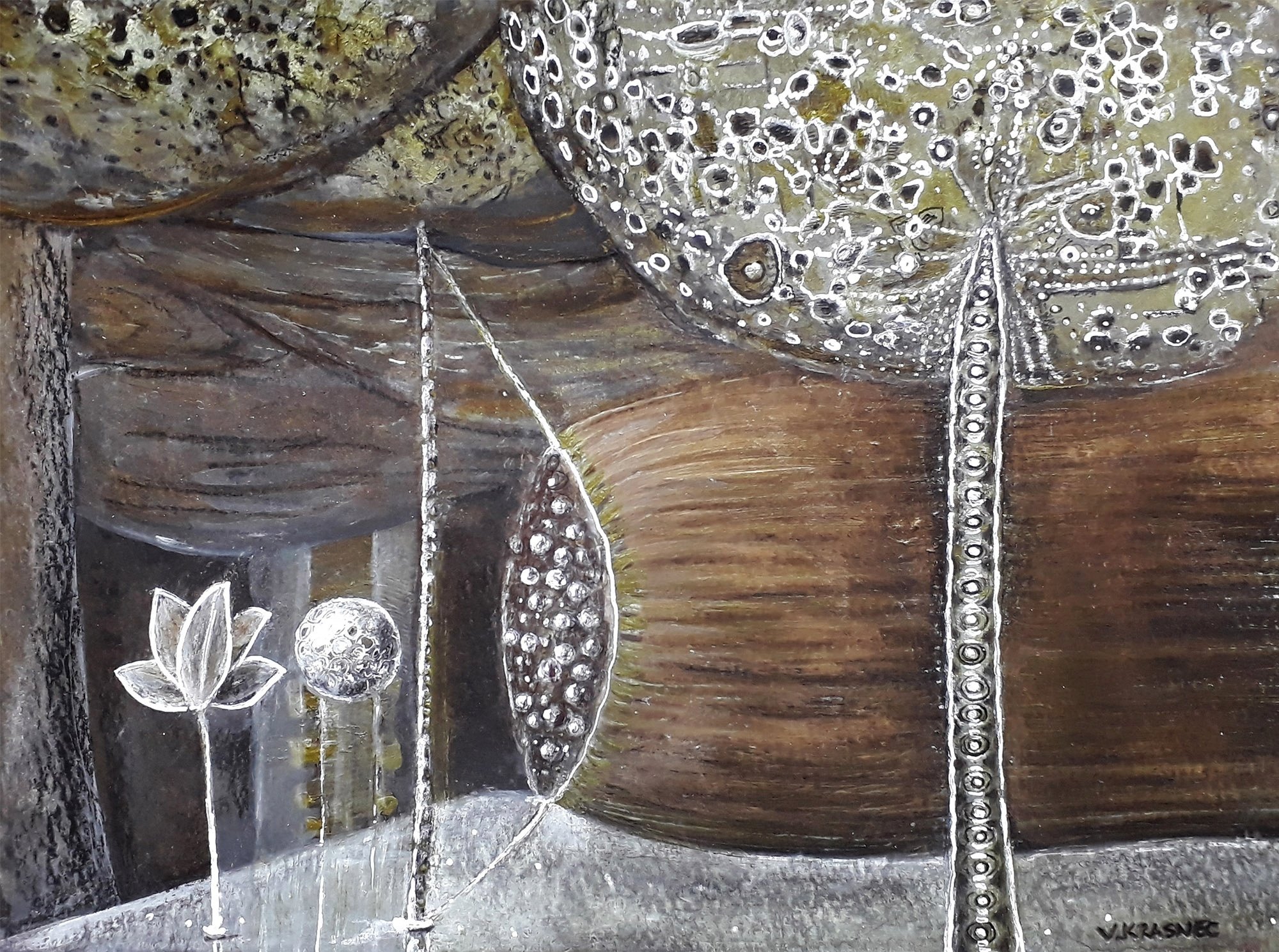 Details: