Good evening, Steemit! It's already past my bedtime and I've been drawing all day. I'm going to have to make this a shorter post than usual, but I'll leave you with some context for the artwork to follow.
A few weeks ago, I made an off the cuff comment to @bryan-imhoff that we should really start some sort of consequence, incentive program for our respective comic book projects. Shortly thereafter, @artistchristian added that he, too, would like more motivation in his comic and art endeavors. Thus began a more serious discussion about an "art shaming" initiative to ensure we get our shit done.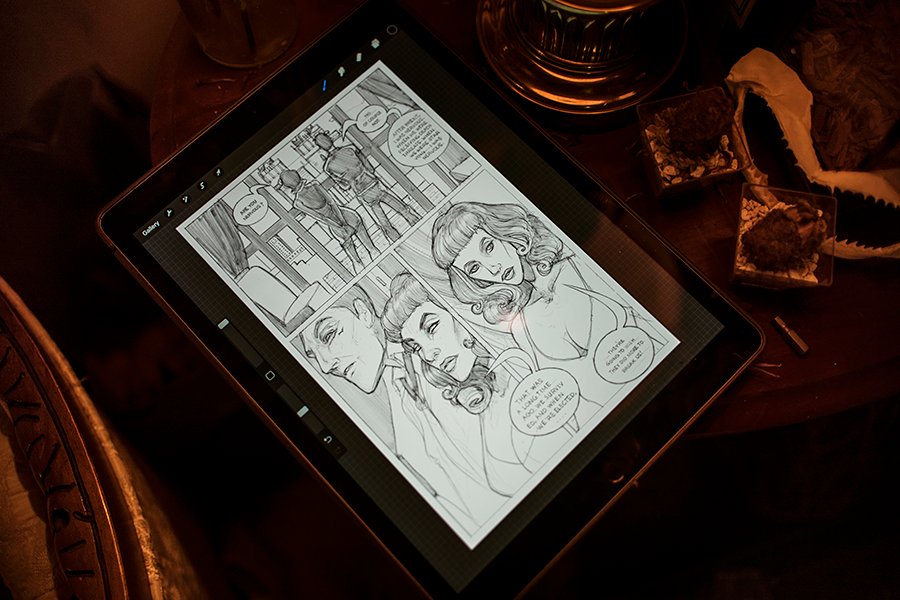 Tonight was the first of hopefully many of these exchanges. The idea is simple. On a given deadline […tonight], we'll all share a page, character, script or something related to our comics. If someone shows up empty handed, it'll cost that participant 25.000. Once upon a time, that would be a bummer, but even with tonight's recent crash, we're all familiar with the elation of STEEM hitting $8 […and we all know that is possible again].
I'm going to leave @bryan-imhoff and @artistchristian to share their entries. For me, this is the third page of my crypto/STEEM inspired comic project. My friend @allangraves just made his introduction post tonight, so you should all follow him. The characters in this page are based on him and his partner, @dressedtokillyou.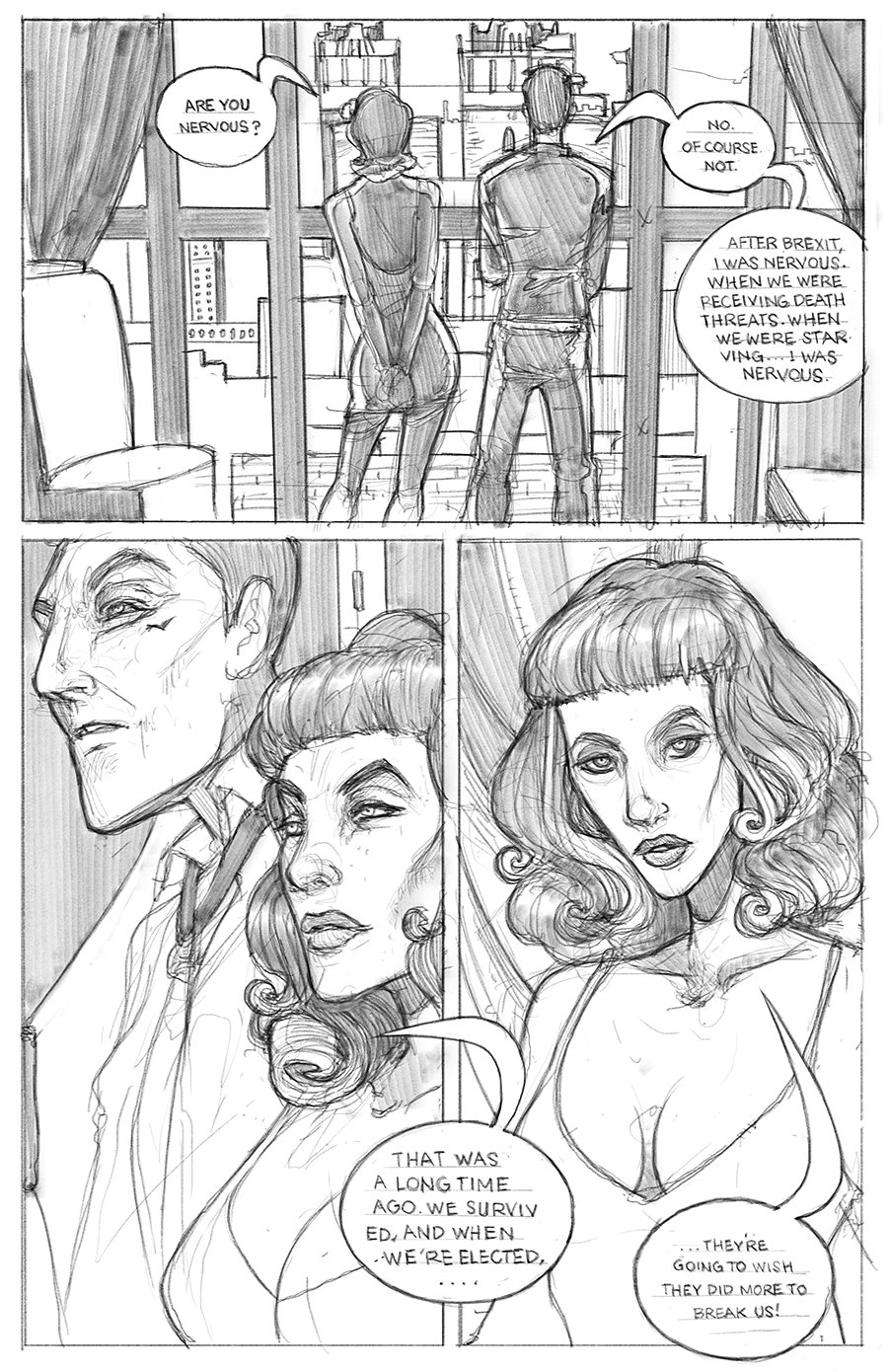 I'll elaborate on the characters, the world and the comic when I'm not so sleepy, but for now, this is my art shaming entry and I'm not ashamed, or out STEEM. Mission accomplished! I post daily. Blah, blah. Follow me. Have a great night!