Nero, the boxer dog. What a model...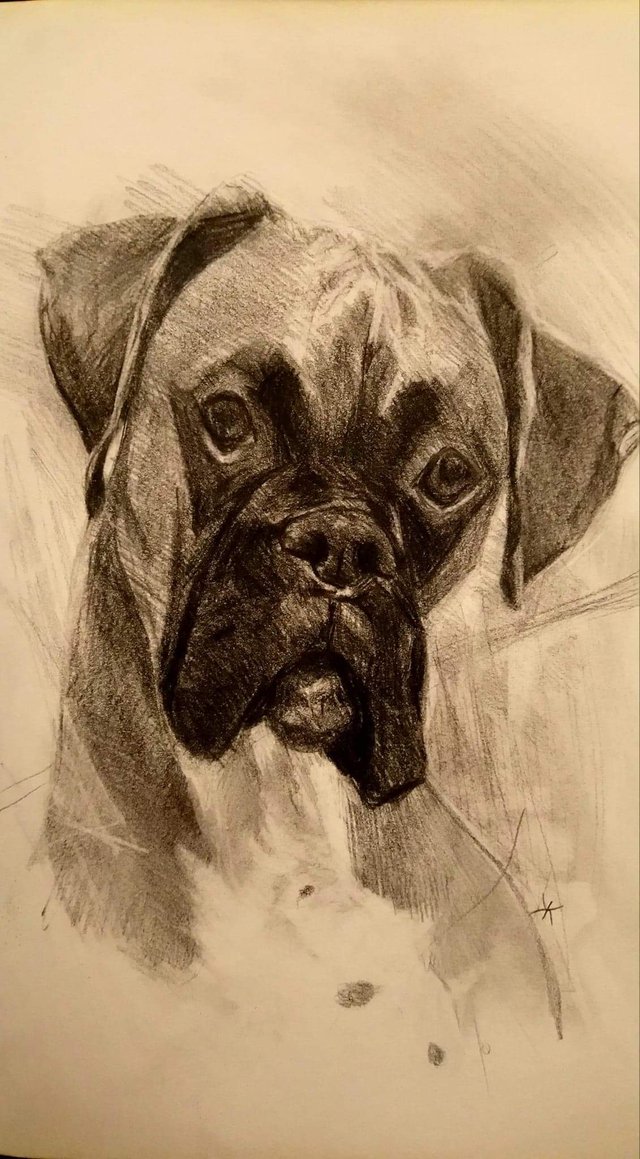 A dog with a very human eye. Conscious of his appearance. He poses as if he wanted to say: look how handsome I am. Nero is the dog of Leszek, another friend from work.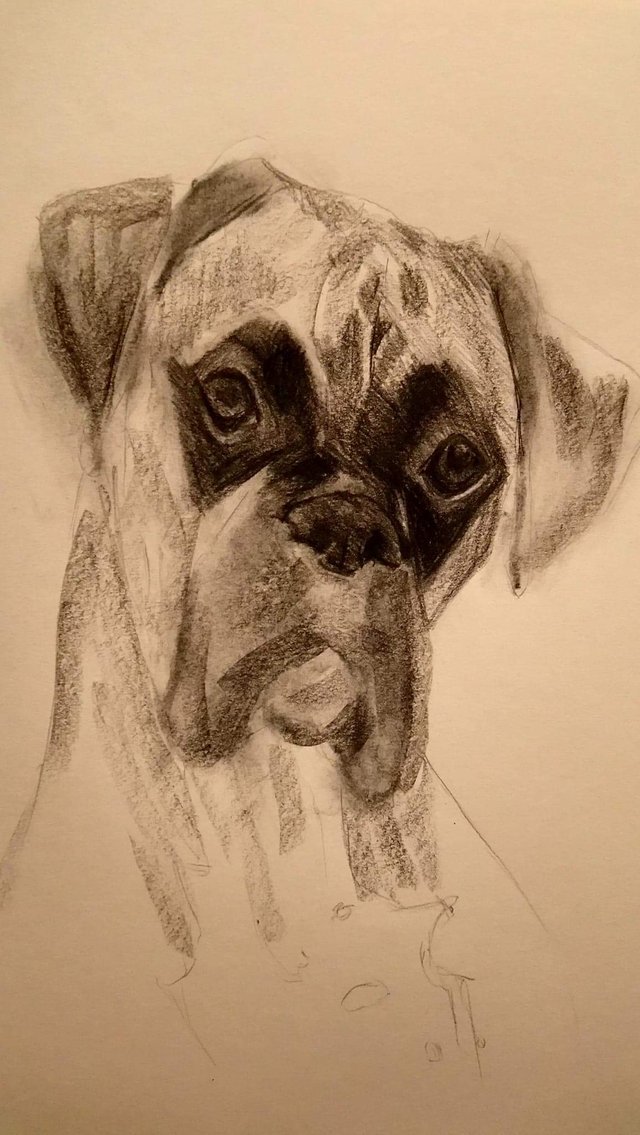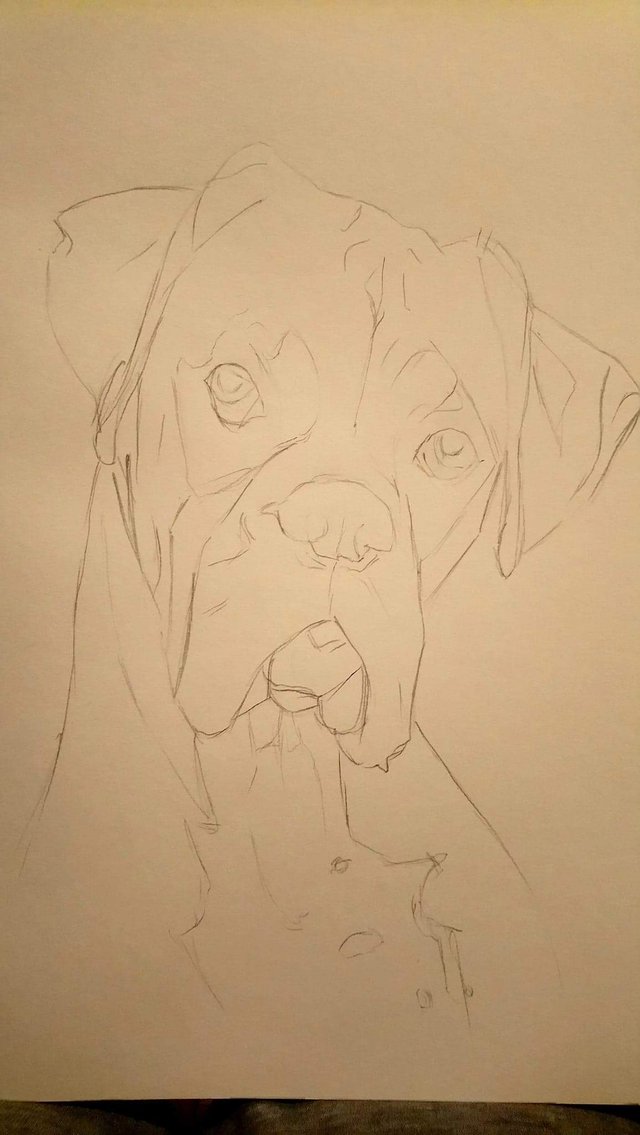 Oh, I'll probably draw or paint it again and again. Of course, if Leszek sends me some photos :-)
Drawing with charcoal and pencil.