Surrender To Nature... Pen On Paper! Holoz0r Contest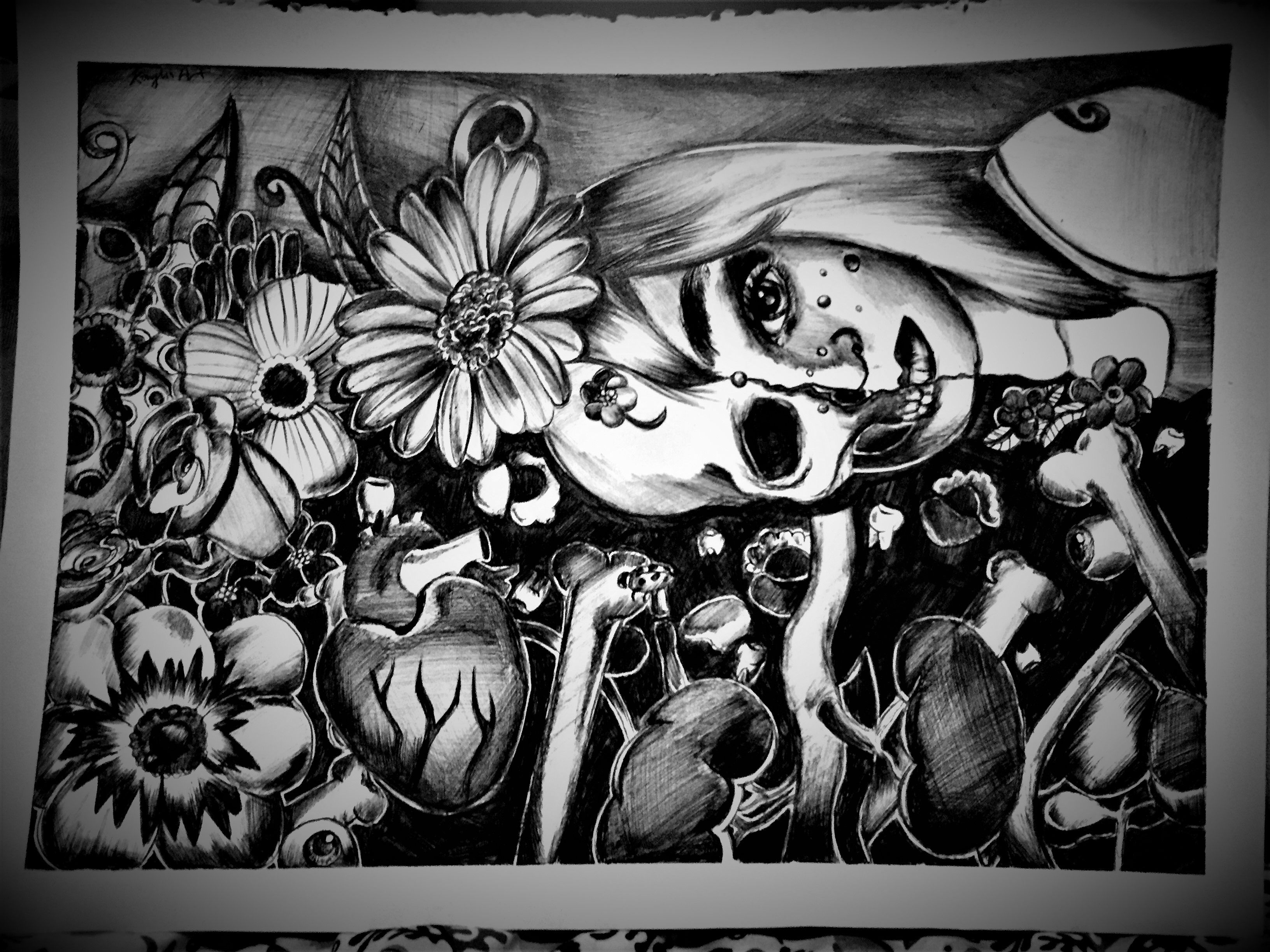 When I thought of the theme, Surrender. It gave me a very "religious" vibe. Which wouldn't be appropriate because @lauralemons wasn't religious in any way! And neither am I.
With my dark Style. I decided to go with surrendering to nature.
Which is something that we will all have to do at some point. I wanted to go with pencil originally. But I switched to pen Because it allows me to give the darker tones and added mystery.
I tried to keep the below ground, A big freaking mess. Because ultimately thats what we become. An intact human being, into a mess of bones and organs that eventually fade away.
The Sketch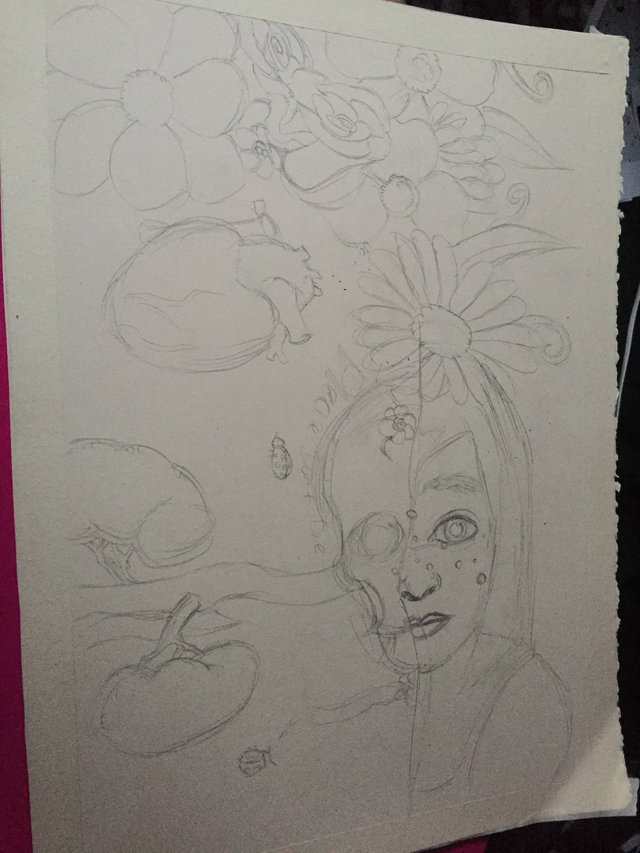 I Had a rough idea of what I wanted to put in the drawing. But I didn't have all the details in mind.
I love drawing in pen, Because it's delicate, It's unforgiving. But it can create lots of darkness, As it highlights the lighter spots. I use basic BIC pens, That we have all seen laying around.
The link is often uneven, As you can see in the top left corner.
I love the unevenness. It gives a nice texture on the surface of my toothy paper.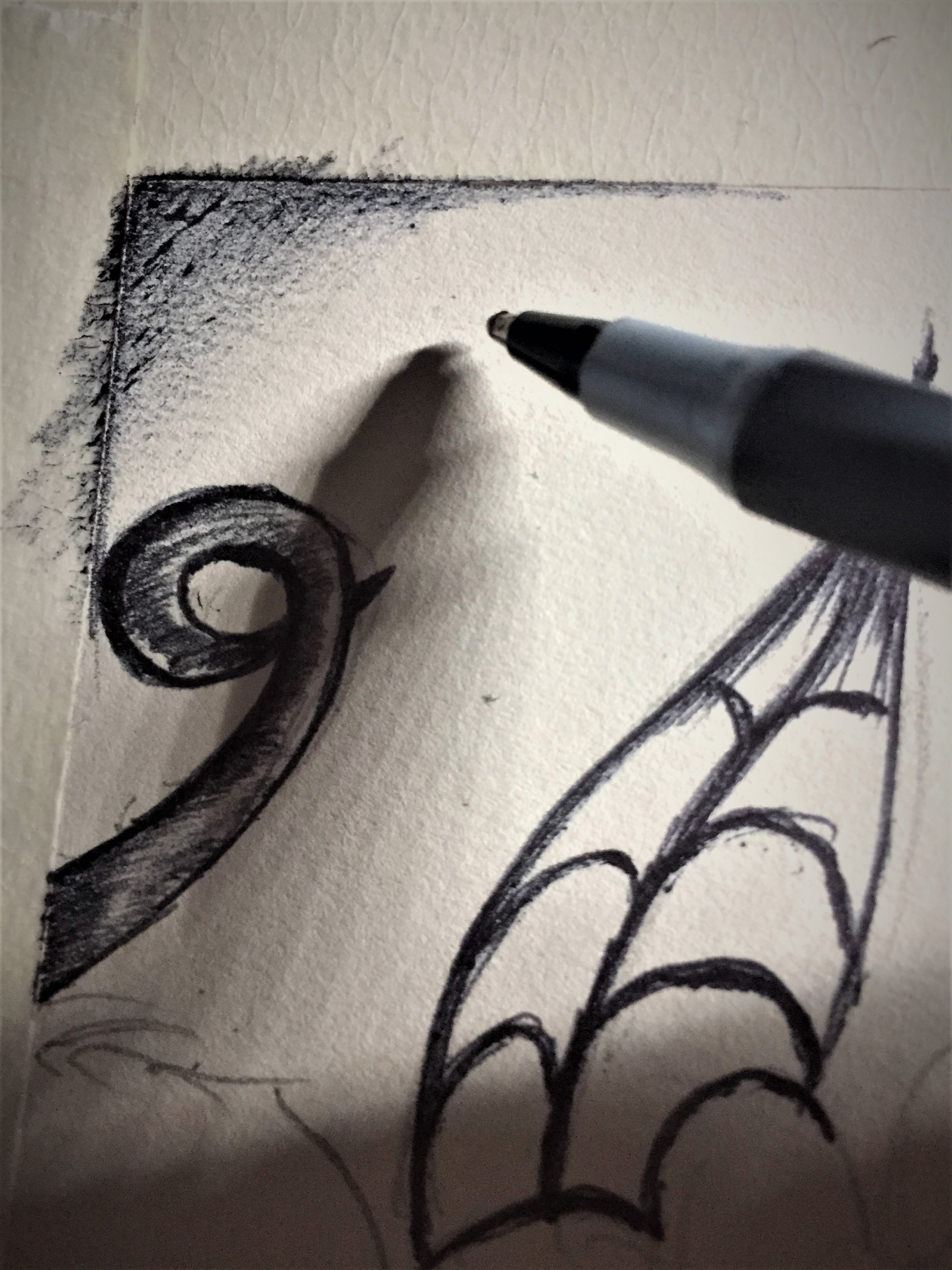 More Details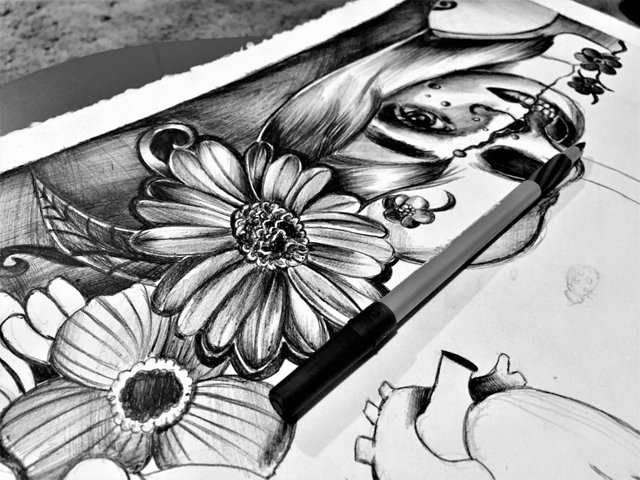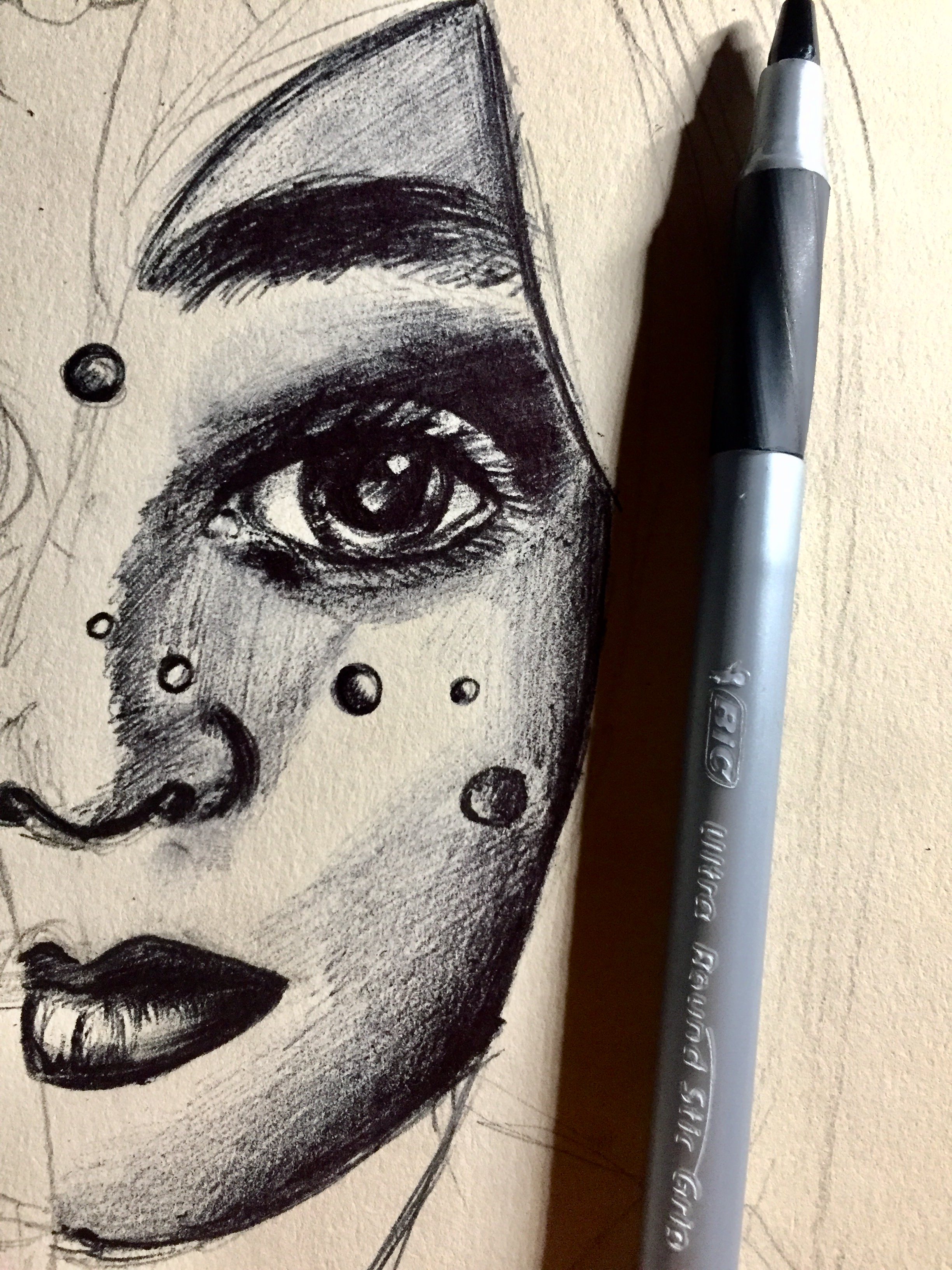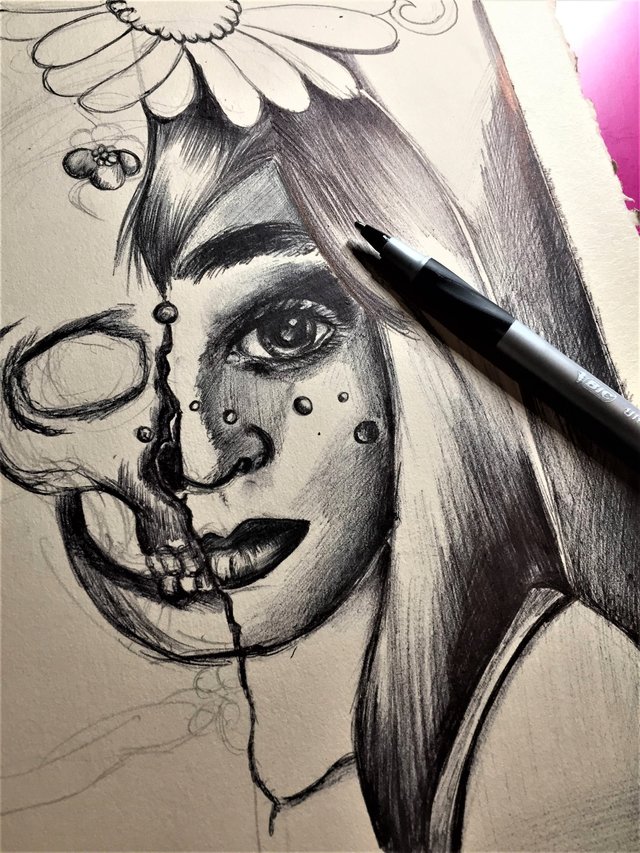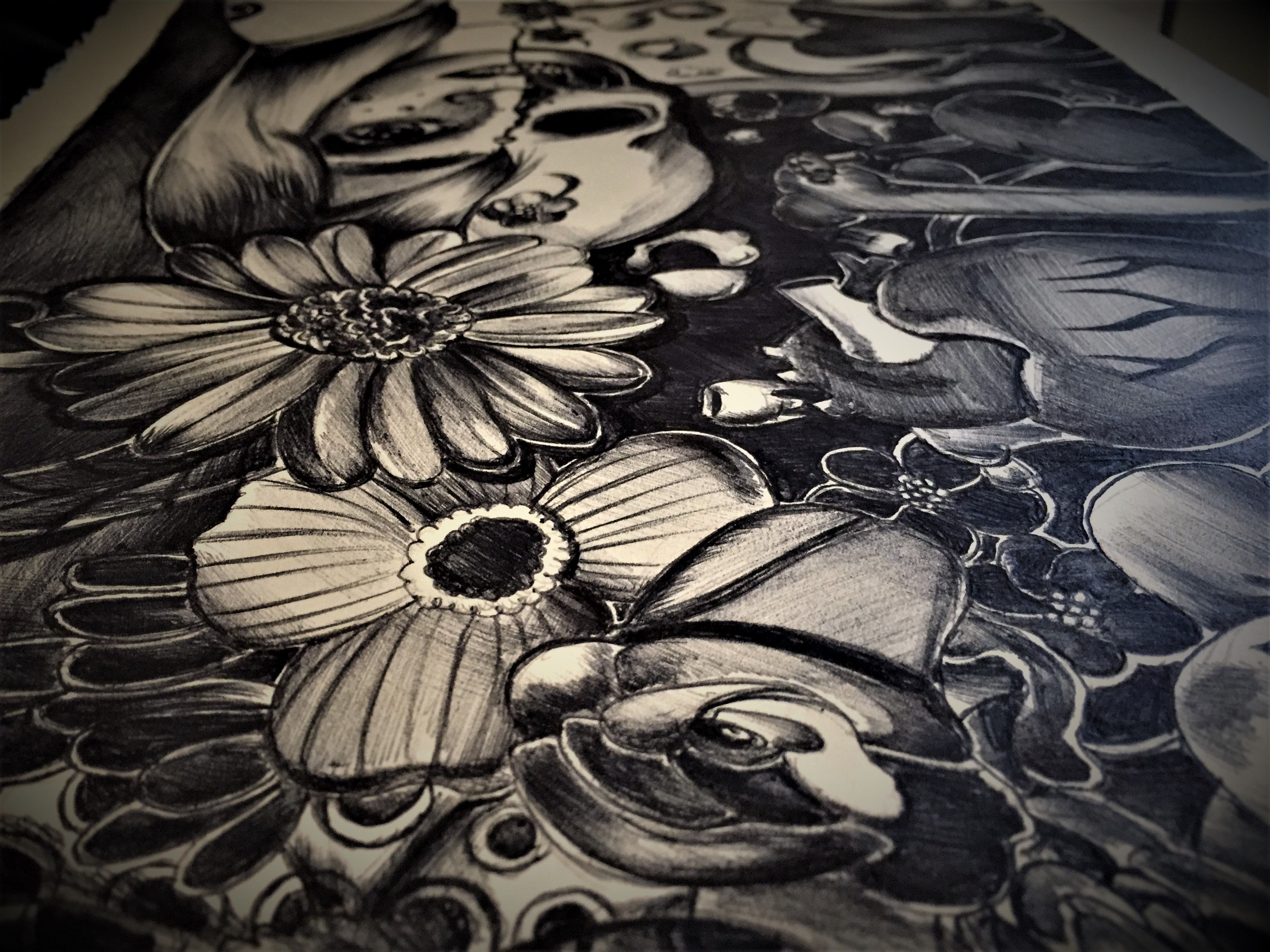 Done!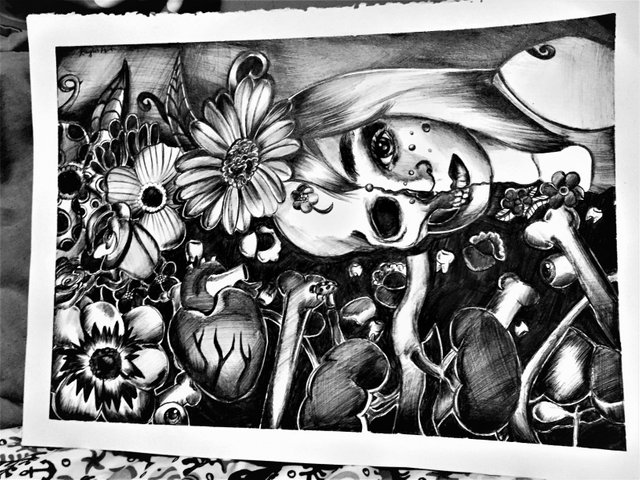 One of Laura's last pieces of art was this one...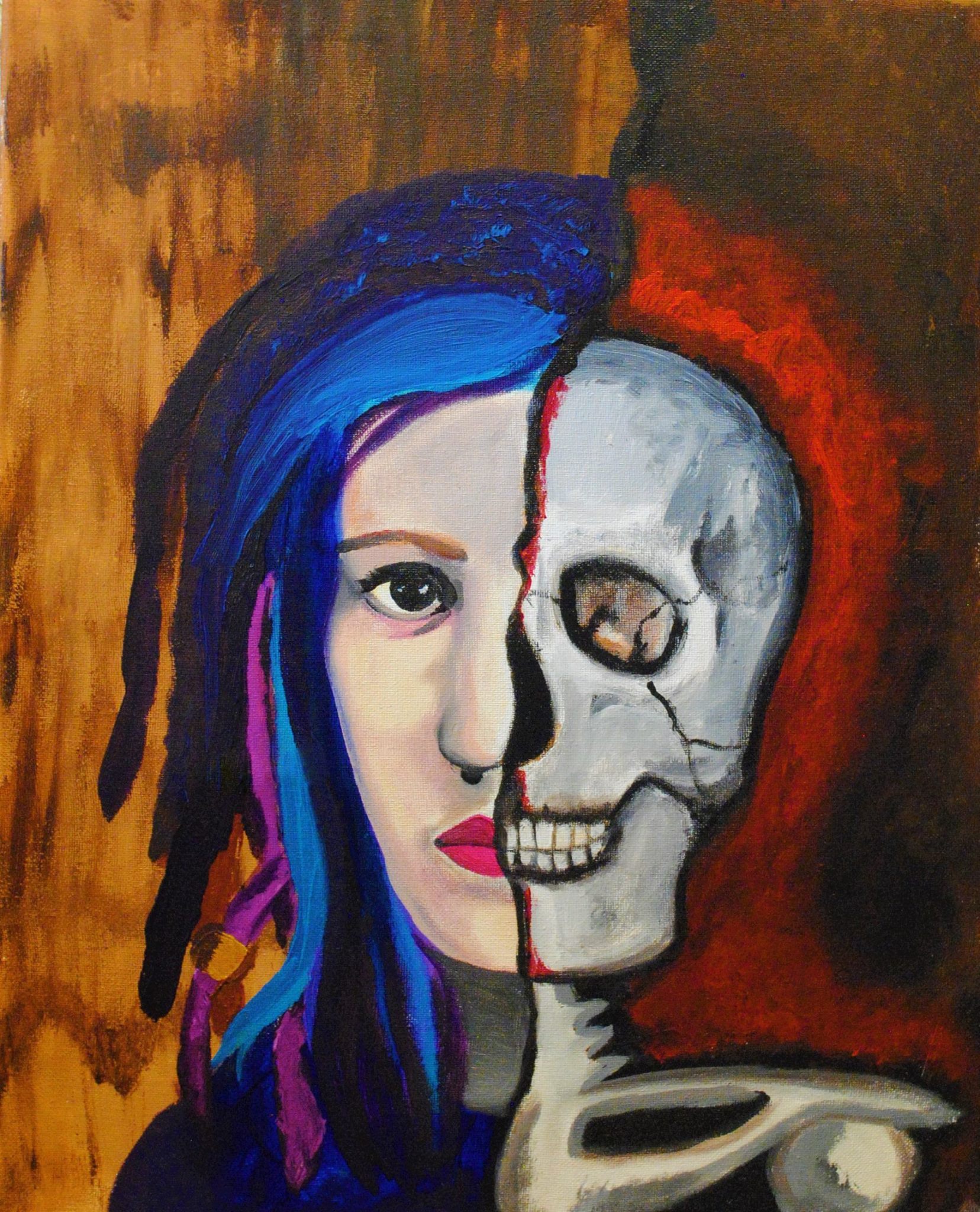 Seem Familiar?
For the last 2 parts of the contest I wanted to add Laura in it somehow. By sneaking in little hints. But at the same time, Keeping my style intact.
First Part Of The Contest
The Theme was Darkness.
So I painted "My last Suicide Attempt #
Basically showing what my experience with that is. I tried to relate to Laura on that. On how she may of felt. When you want to die, Sometimes you become so absorbed in that idea, You forget everything else that is going for you.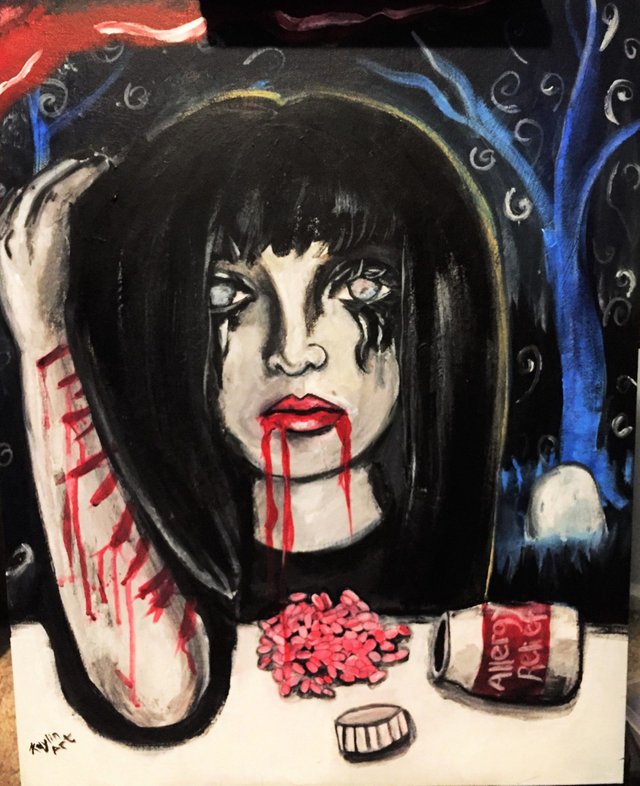 Second Part Of The Contest
The Theme Was Hope.
" Hope For A Better Future #
I struggled with this one a lot.
But Ultimately I came up with this, When thinking about what it's like to be at "rock bottom". And you have no choice but to fight your way up.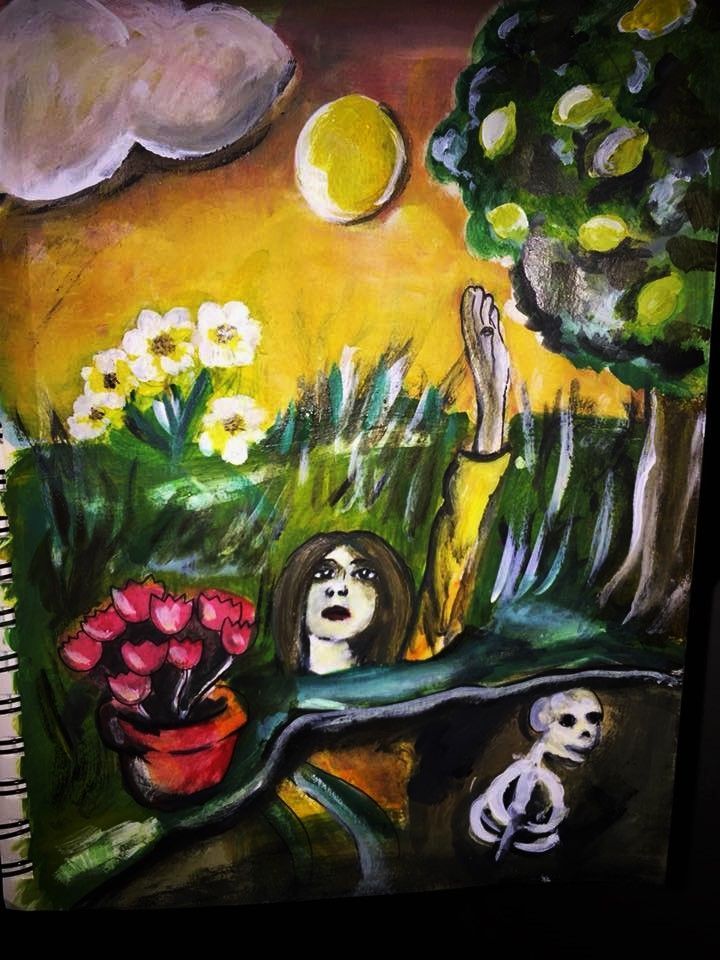 Third Part Of The Contest
The Theme Was Surrender.
I decided to stay away from paints. Because it's not what I'm best at. And go back to pens. Which is my favorite medium.
"Surrender To Nature"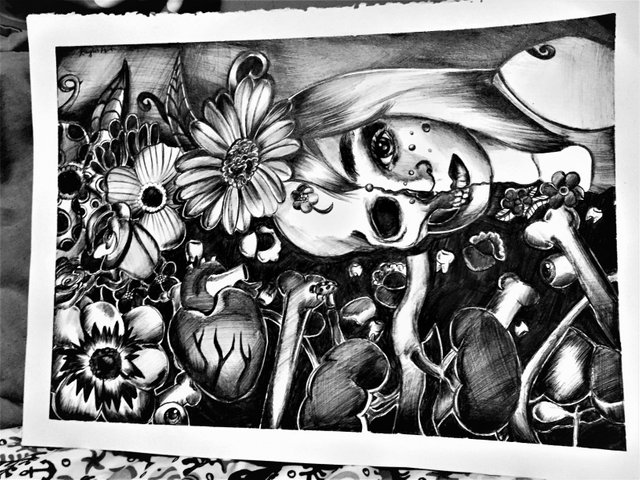 I miss you Laura!