"Time" - painting in oil on canvas
Hi Steemers and Steemians,
today I would like to show you another painting of mine.
In the picture "Time", the distant past is symbolised by the ammonites, and the hands are holding the fossils openly, carrying, but not clasping them.
They're holding what is given to them but also giving free rein at the same time, thus the sand is silently running through the fingers.
"Time"
oil on canvas
30 x 40 cm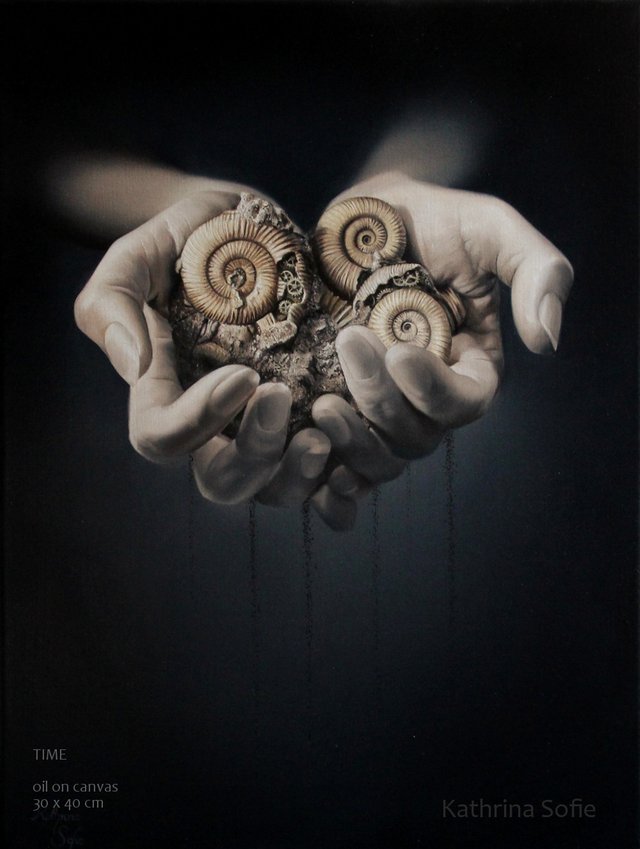 The picture is describing the coming and going in our world, it is like sitting at a river and observing the water flowing by.
Have a beautiful day!
Discover more about my artwork:
www.kathrina-sofie.de
Subscribe to my newsletter!