Summer is always a busy time - the children have holiday and family and friends come out of their dark winter lairs and want to socialise. So summer is too busy for Steemit it seems. I am home for a short time and made a völva - a norse soothsayer and magician on my wacom, but else I just have had to work with pencil and paper as I am in the countryside all the time.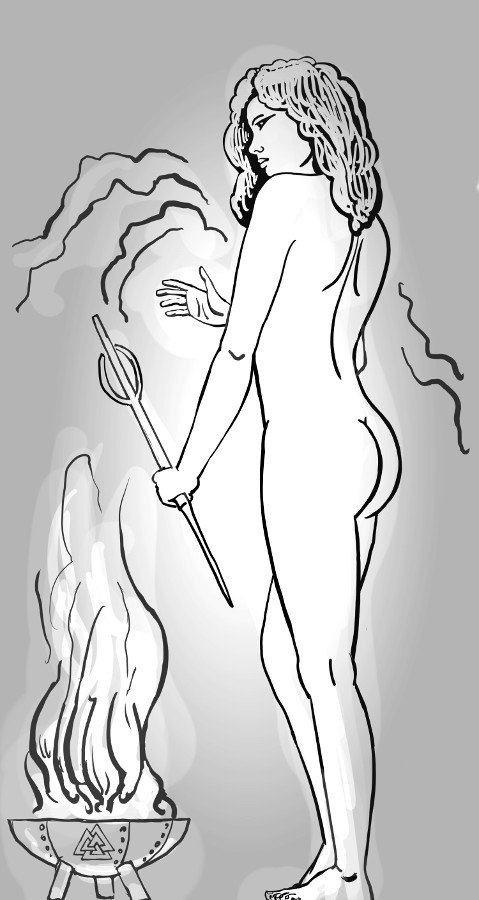 I have been looking at the old Scandinavian illustrators like Lorenz Frølich and Carl Larsson
The next page of Phill from GCHQ have been under way a long time now. I am almost done with the sketching and will probably be able to finish it early next week.