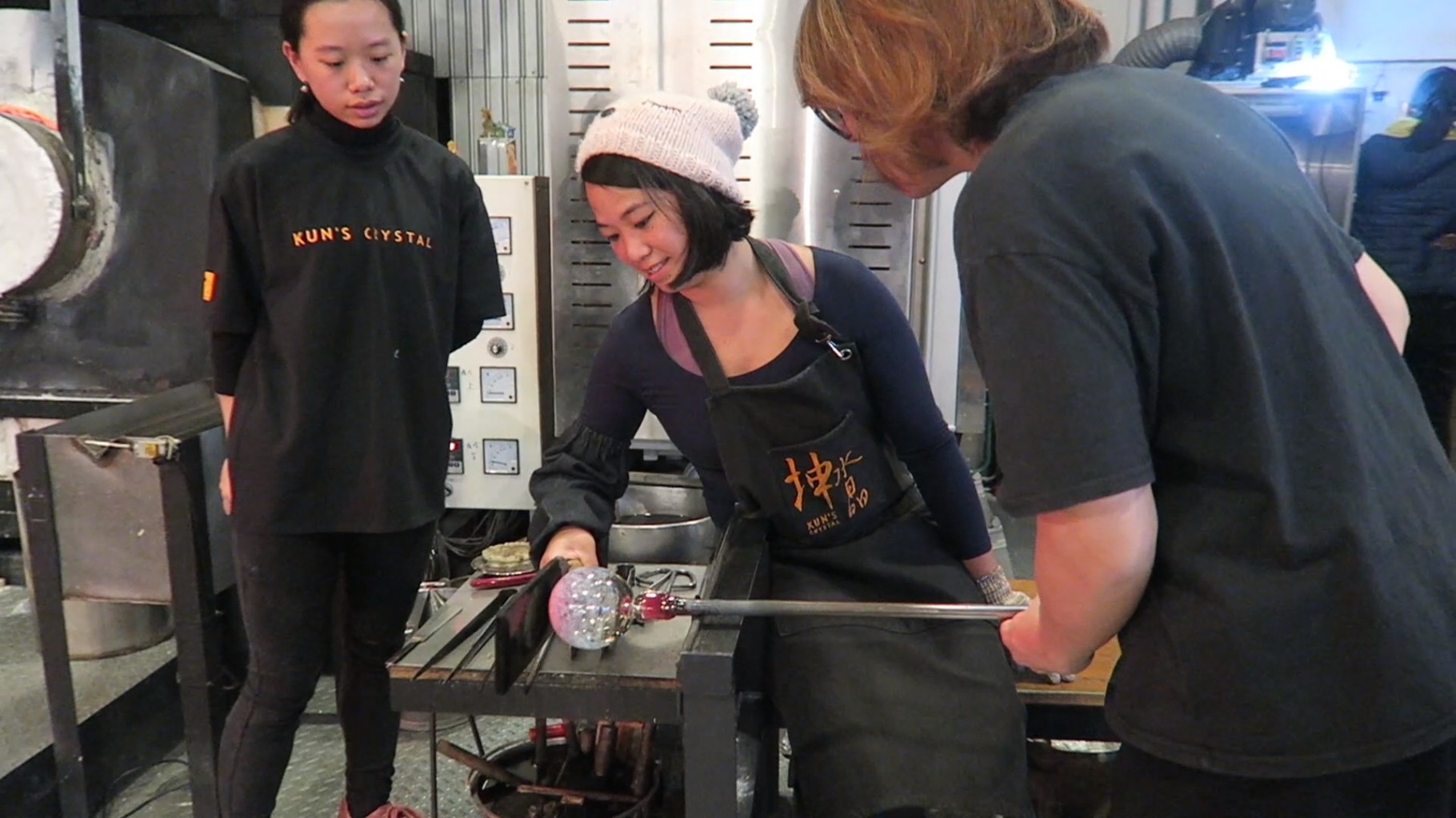 ---
(click image above to see Dtube video)
I absolutely love any activity that involves using your hands and creativity. In Taiwan, I got the opportunity to take a glass blowing class, and it was so much fun! It's been over 5 years, since I took a glass blowing class, so it felt super special to be able to do this activity again. I really enjoyed this class, as all of the instructions were given to me in Chinese! YAY! Language class and glass blowing class all in one. I totally scored! :P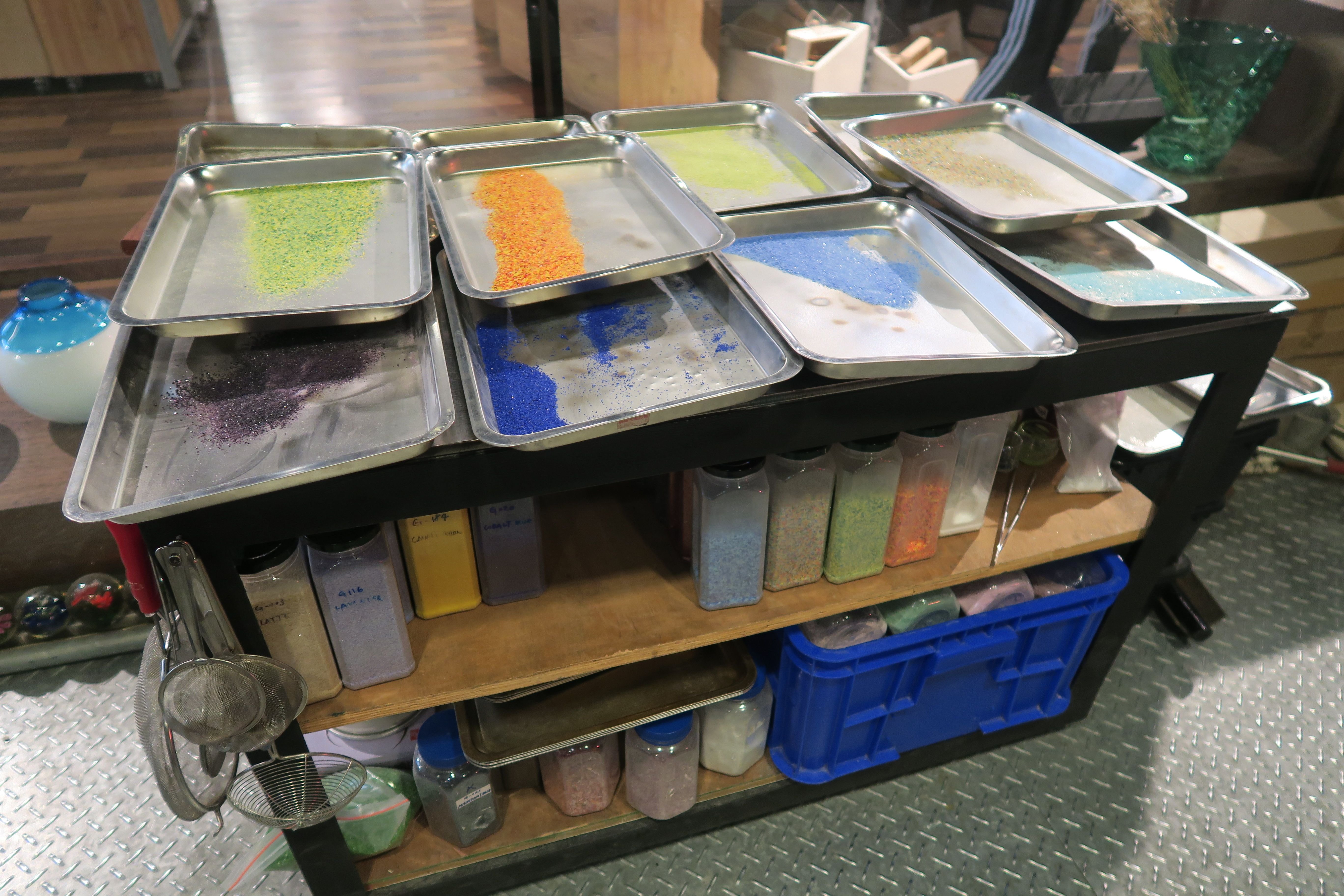 First, you must choose which color glass you would like to incorporate into your piece.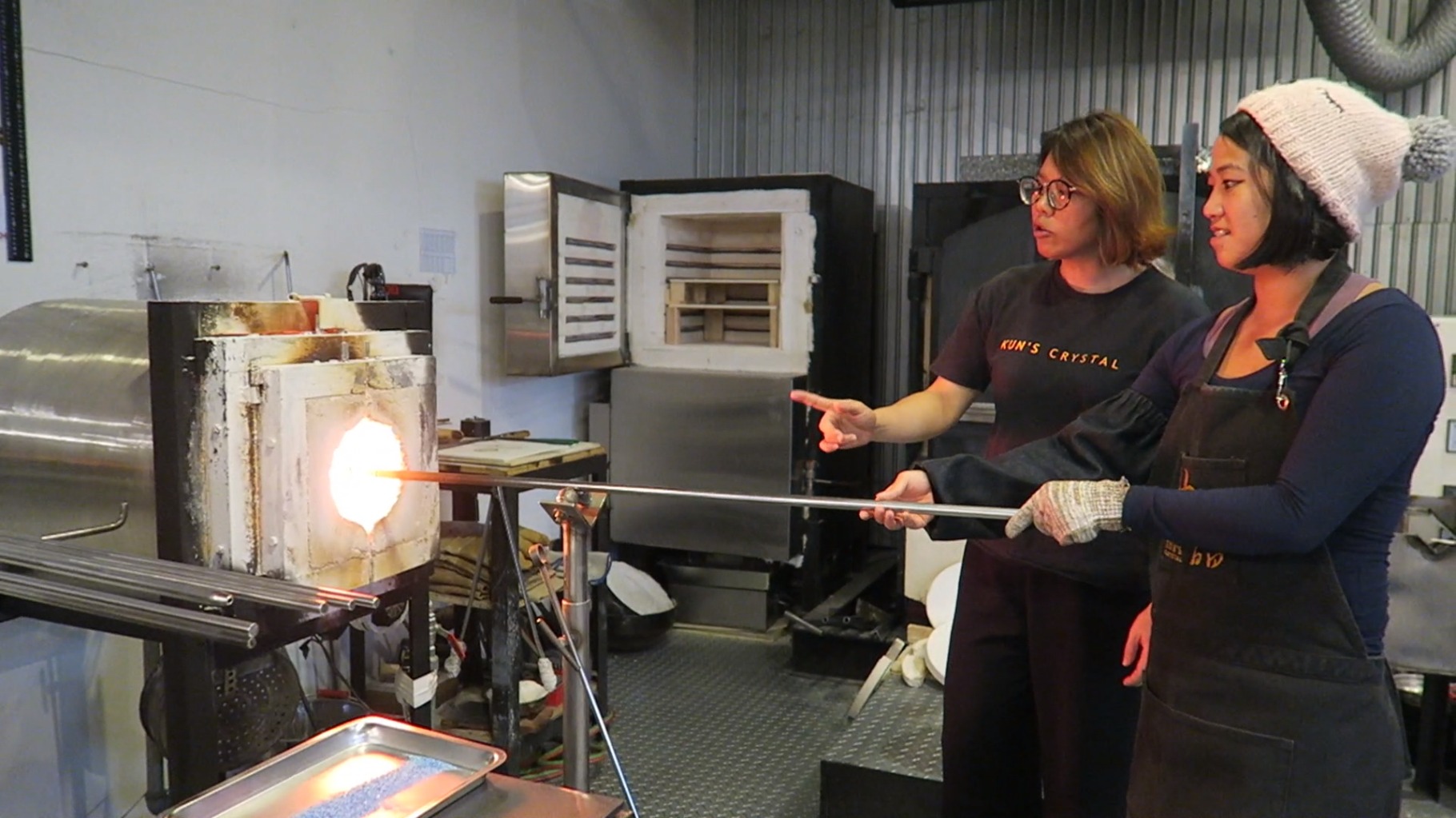 You use a very hot oven to heat up the glass so that it can be manipulated.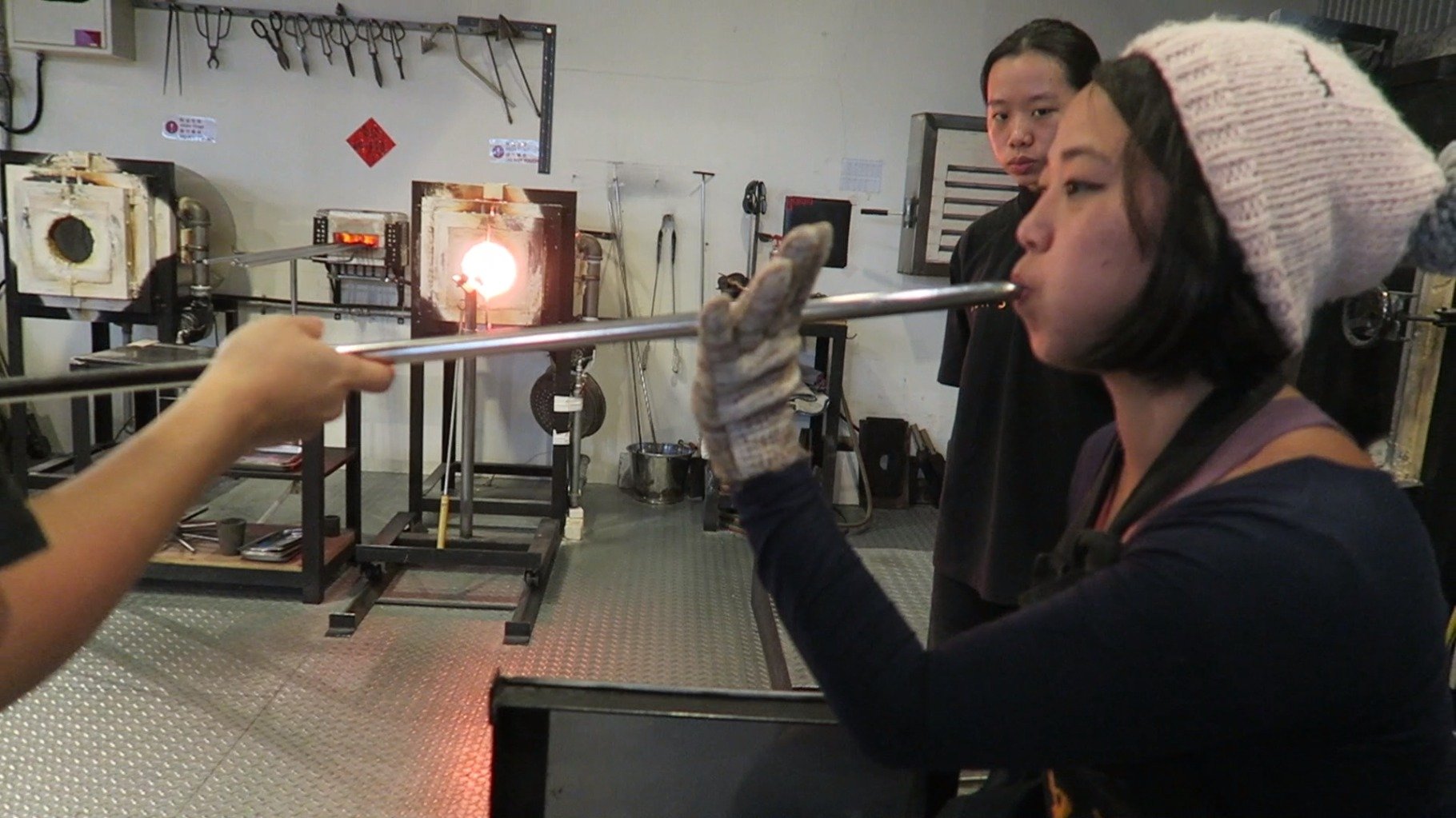 To create a bowl or expand the glass, you blow into the end of the stick, and the glass bulb will get bigger.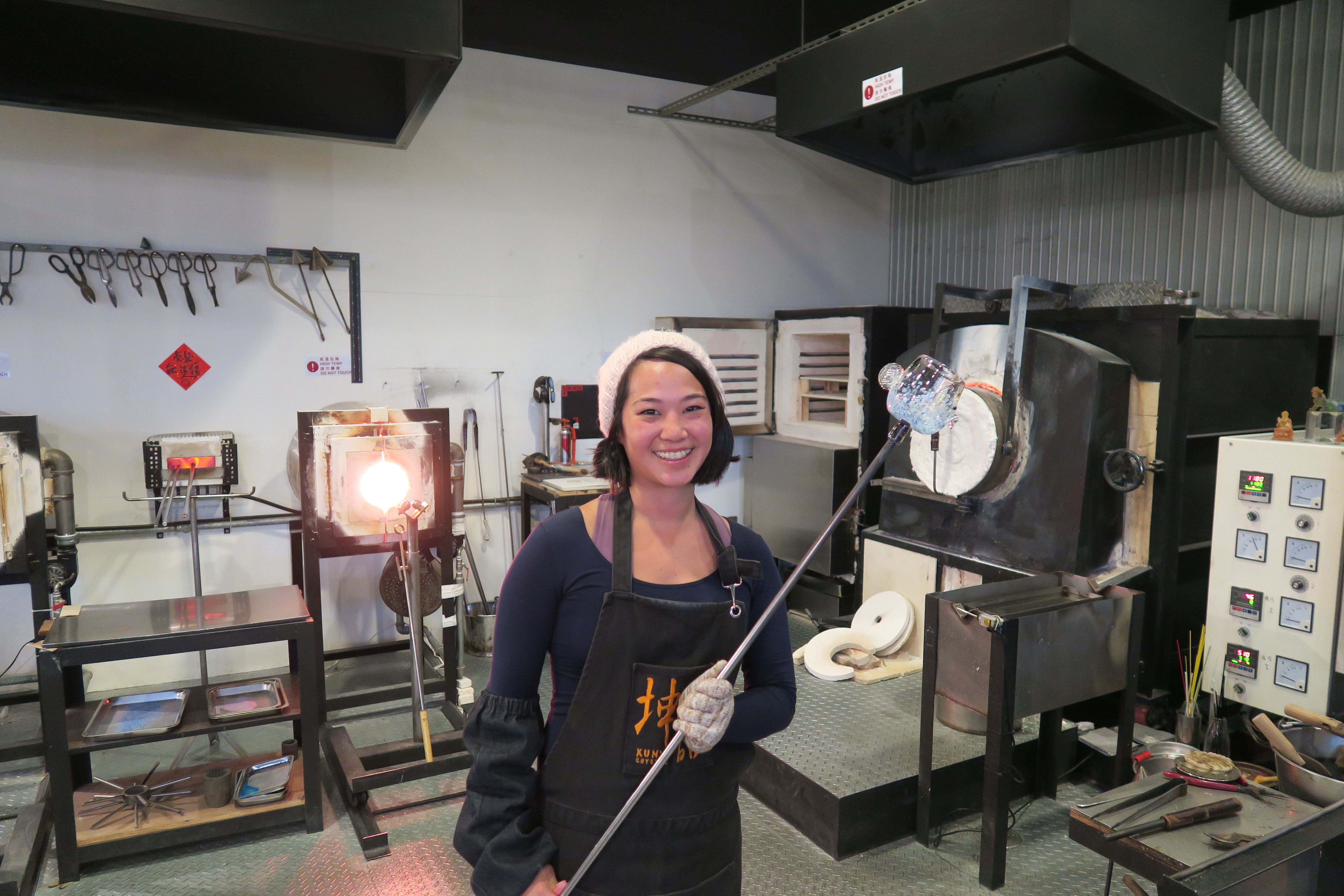 Here I am with the final product, a blowfish cup! To see the different steps of glass blowing, please check out my Dtube video. Enjoy!
---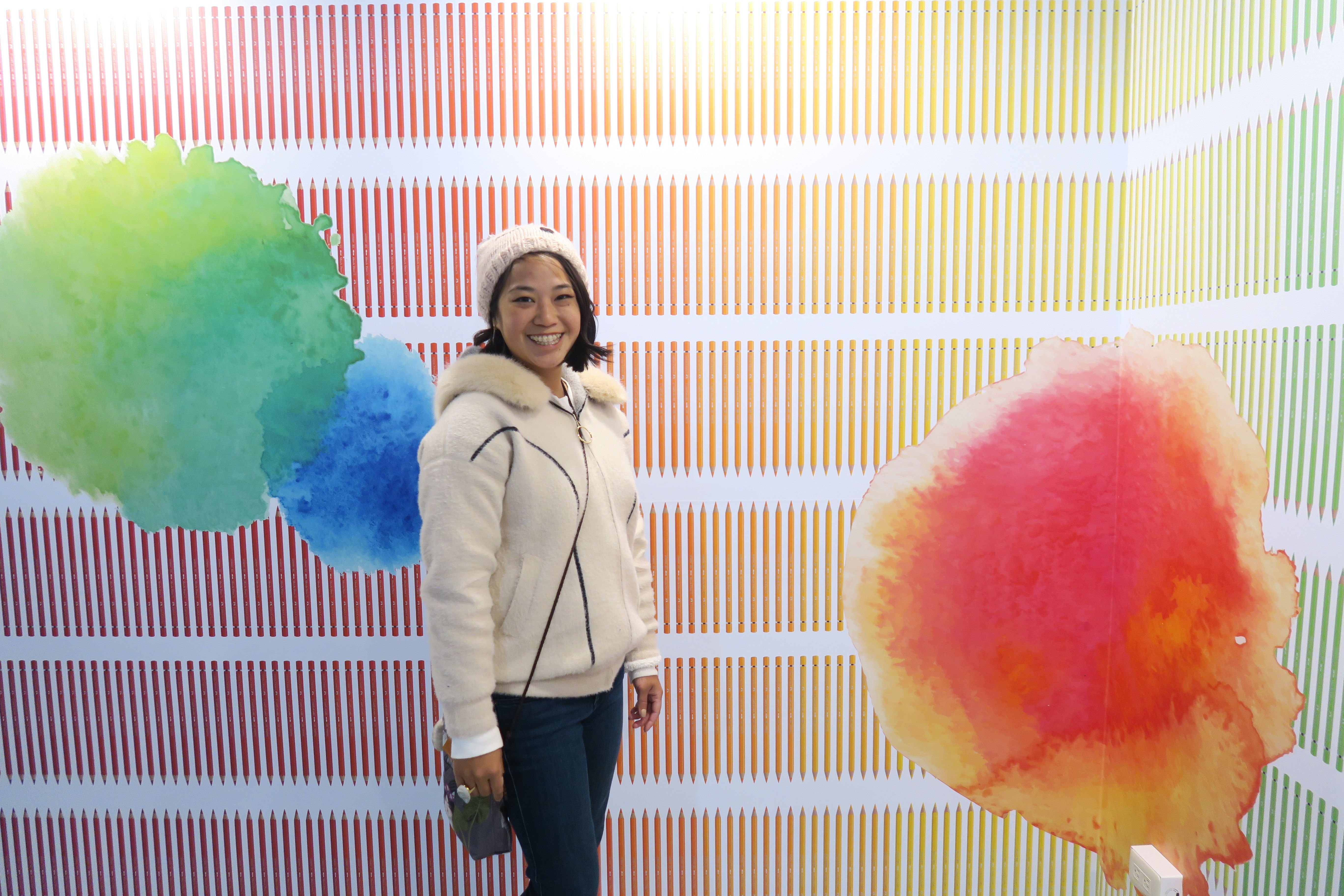 love,
Karen

---
▶️ DTube
▶️ IPFS