This is the next step in making your own clay, and then making your own pots. Keep in mind that my method varies depending on the material involved. I'll post different methods and variations over the next year or so. So, for a good thumbnail, here are another couple of pots of mine made from material collected from within a 50 mile radius of my home. They are small spice or tea jars and I made the lids myself from rosewood I had laying around:
I've been mixing the hard clay and slowly breaking it up in the water over the last couple of days. The following series of pictures show how I sieve it through a kitchen sieve into buckets to set up further. If I want to dry it out quickly, I'll put it in large plaster 'bowls' which suck out the water pretty rapidly. The junk left in the sieve goes back into the main jar to be remixed until it too will pass through the sieve.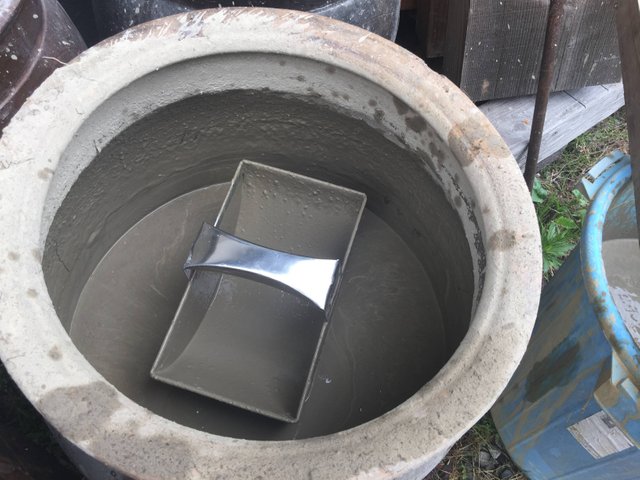 Fun fact: The tool floating in the jar shown here is called a 'choppage', pronounced "cho-pah-gay". This is a Japanese word that I believe was co-opted from Korean. The potters who first brought this tool to Japan were Korean. It is a really useful tool that is now rarely used because so few people process their own materials. No one around here makes them anymore. I got mine from a potter who had two from decades ago. They are indispensable for skimming fine material from the tops of buckets without disturbing the larger particles floating lower down. I've asked about them in Korea as well, but no one makes them there anymore either.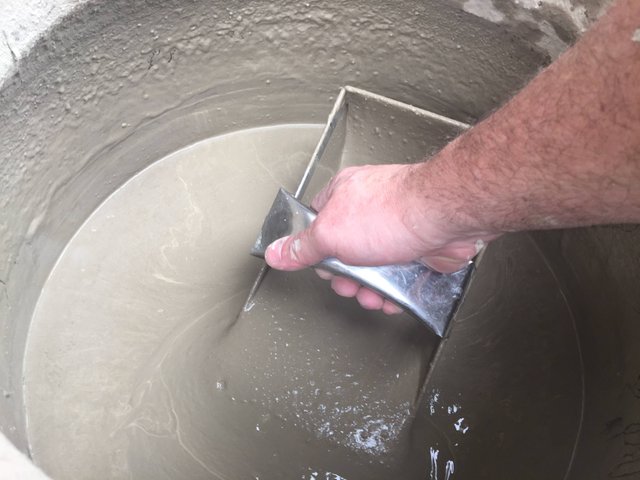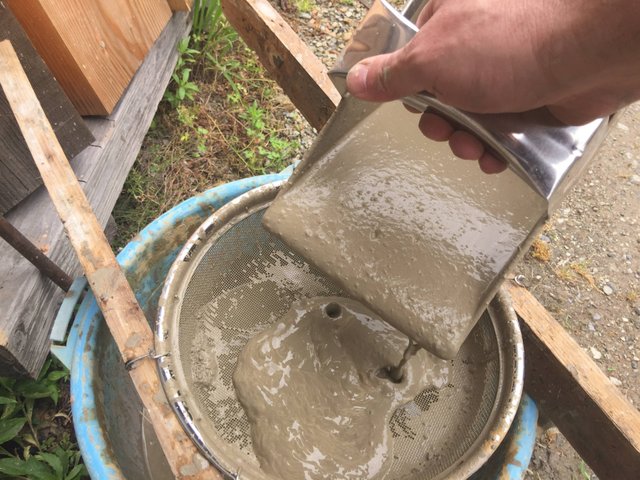 The clay is scooped out of the jar into the sieve. The sieve is a normal el cheapo sieve wired to two lengths of wood to make it easy to shake and otherwise handle.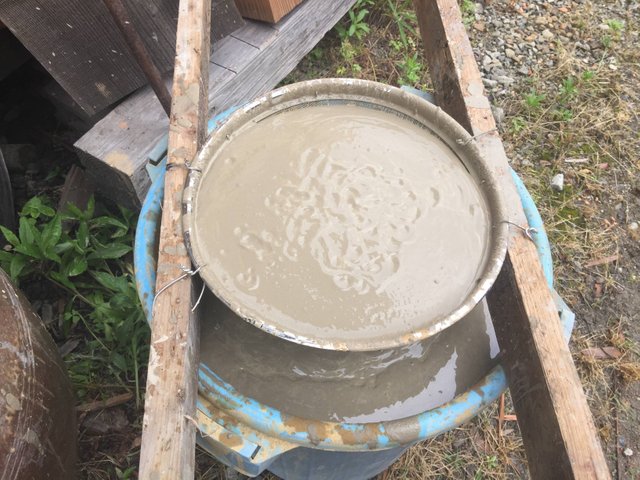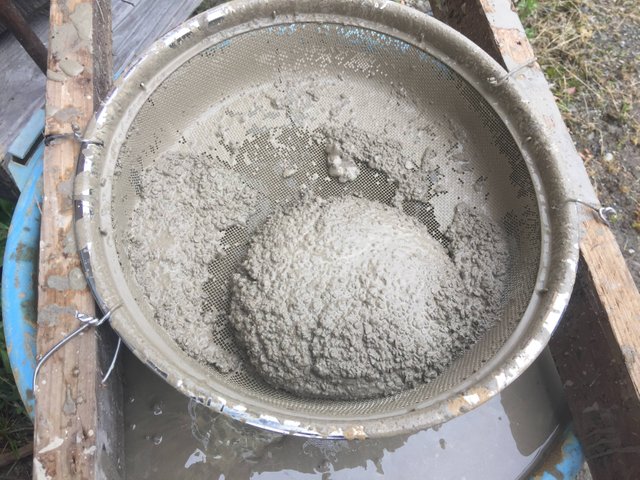 Once the fines get shaken through the sieve, the larger pieces remain, and get dumped back into the main jar. The final product is in the blue bucket, and now just needs to firm up enough to wedge and make into pots.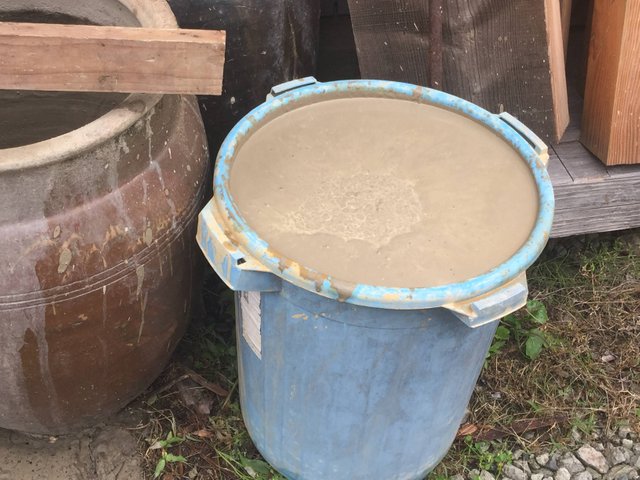 Have a great day, and thanks for reading!
Cheers,
Karatsupots
Mike @ Karatsupots
Making attractive, cool, useful stuff out of dirt since 2006.