This is part one of how my pots get made. I'll start with the finished piece because it seems like the first picture in a post gets to be the thumbnail image.
This pot started out looking something like this: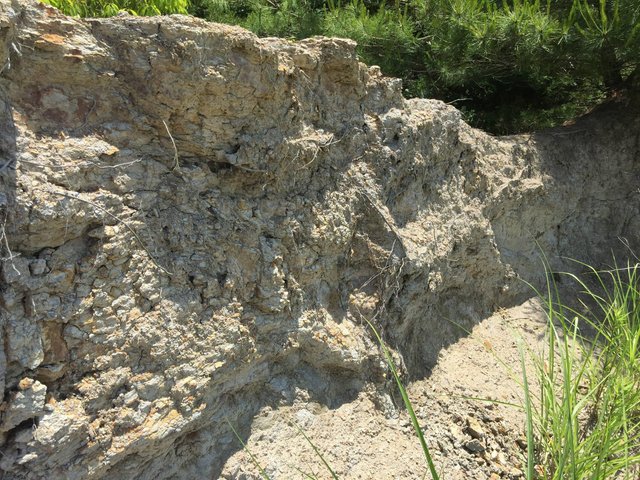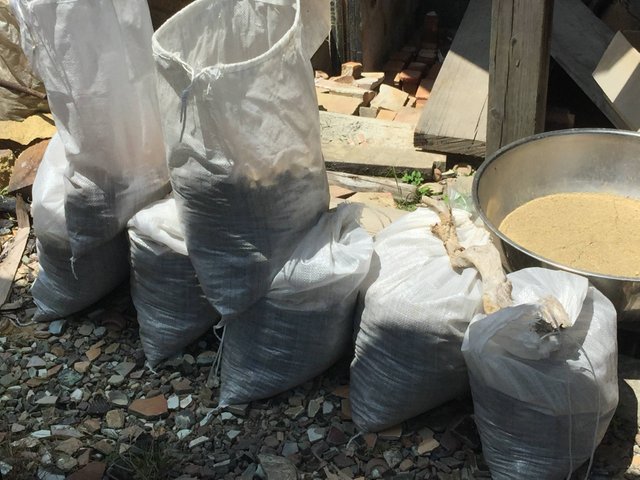 I always keep bags, a shovel, and pickaxe in my car trunk just in case I see something good on a drive. I'll collect the clay or rock in bags and store them around my studio until I'm ready to use them. The particular clay I'm showing in this post is really nice because it doesn't require crushing before I can float the junk out in water. By junk, I mean all of the tree roots, rocks, grubs, bugs, and occasional gigantic centipede living in it. The centipedes are especially nasty and have a venemous bite.
I have a collection of antique clay jars, and plastic pickle making tubs I use for processing clay. When there aren't a lot of rocks and gravel present, I don't really bother floating off the fine clay from the larger particles because I like the look that minimally processed clay gives to the work. Here I've added water and clay and spend a few days breaking everything up with a powers mixer. It's something I can do between other jobs around the studio and really doesn't take much time.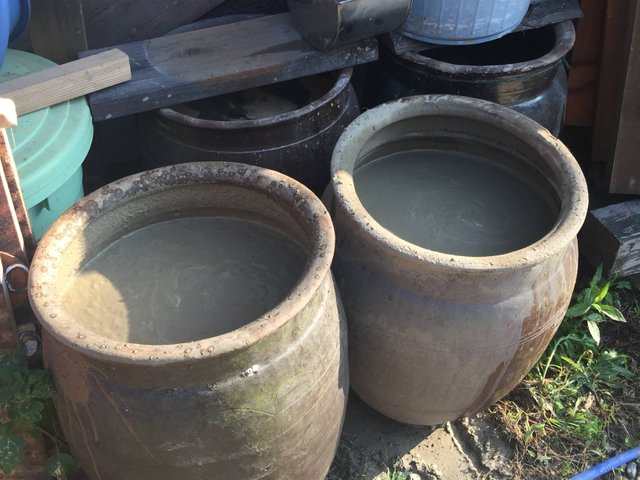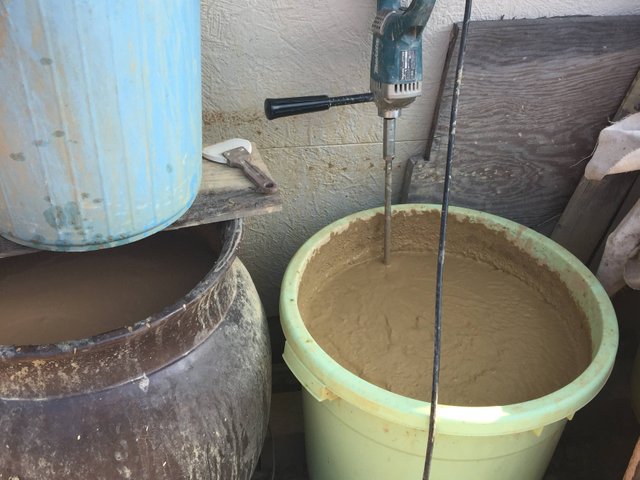 After a few days of intermittent mixing, the clay slurry will be taken out to stiffen up, then get wedged and blended, and made into pots.
Cheers,
Karatsupots
Mike @ Karatsupots
Making attractive, cool, useful stuff out of dirt since 2006.