There was always a problem with free space when I was creating "something". I had to take everything off from the table and occupy it for a longer time. Finally one day when my husband brought pallets I decided to create a space for my works. This is a short photo story how I did it.
Working space
Sawing, polishing up, staining, painting, screwing and all of it more times in different order.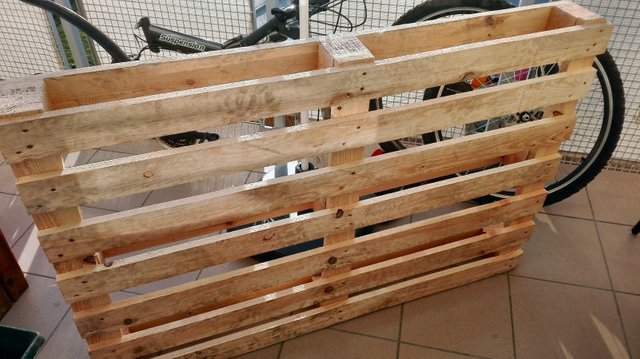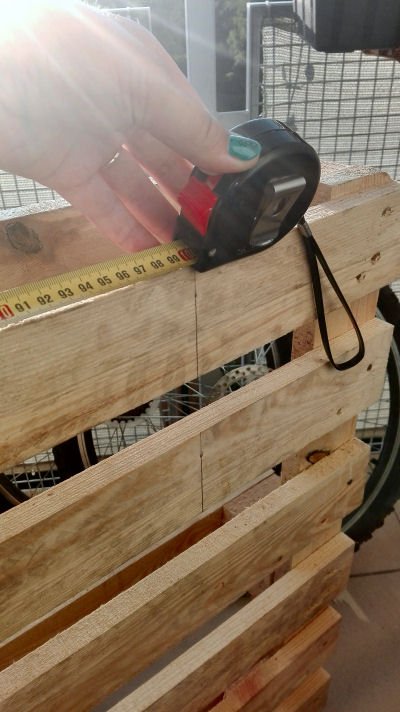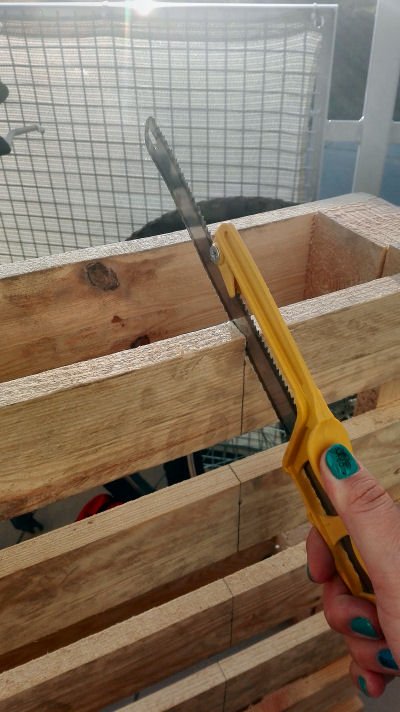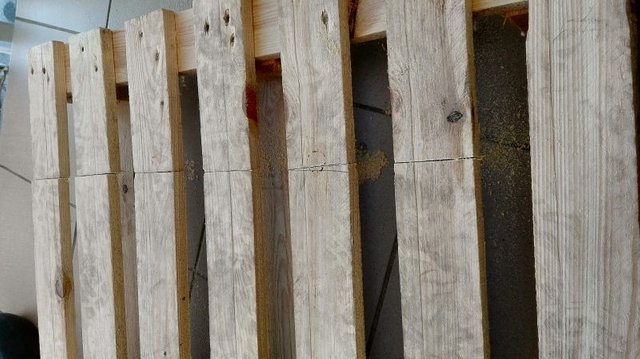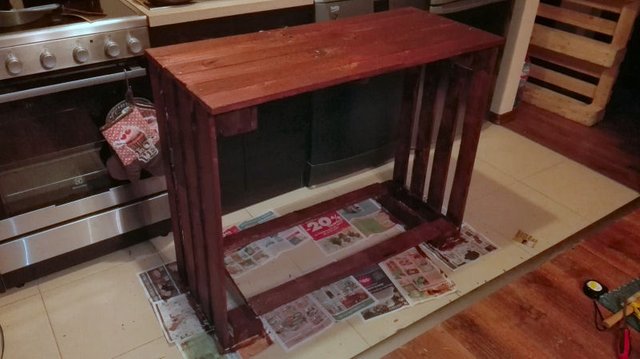 Table was ready but it wasn't the end. There were no shelfs!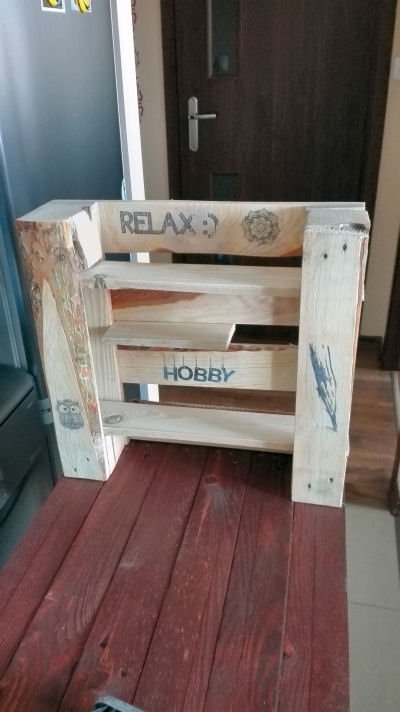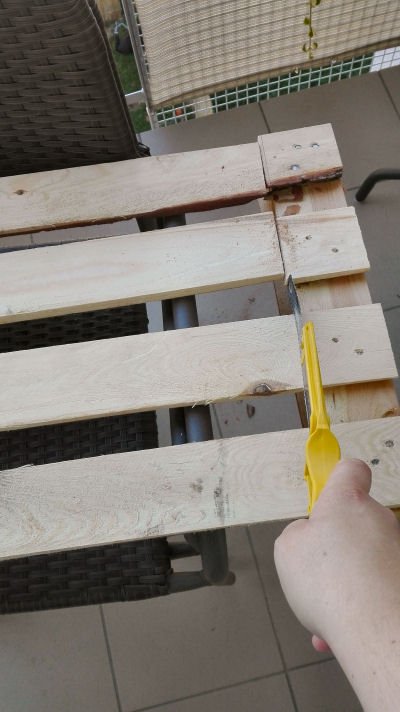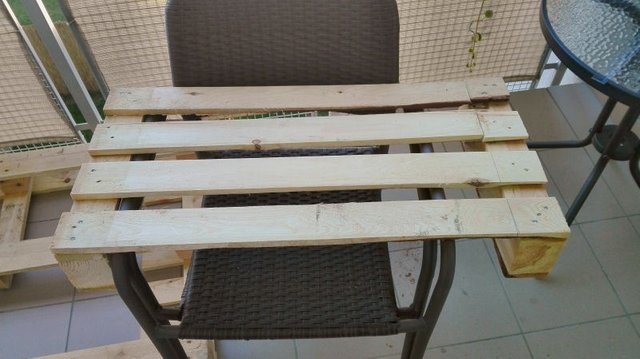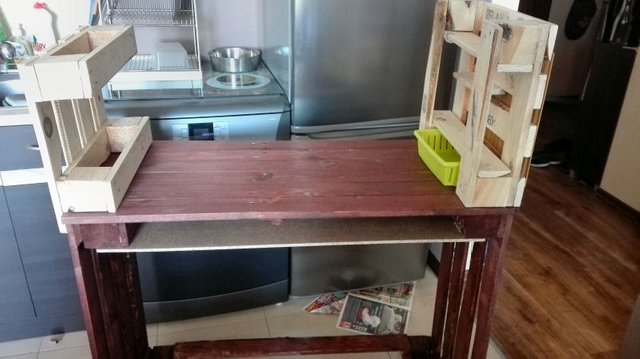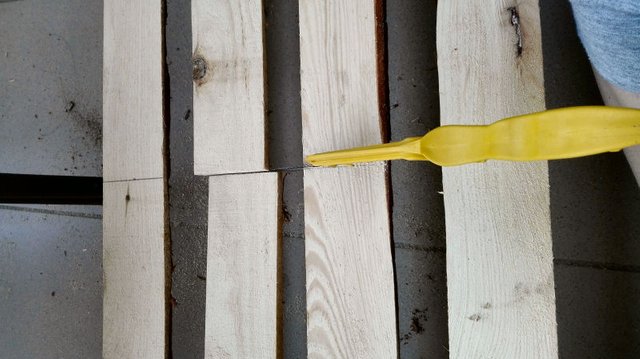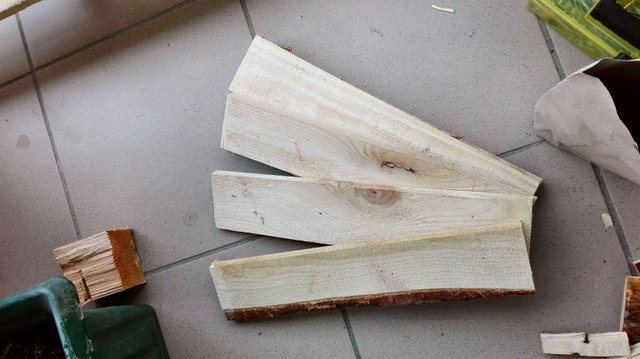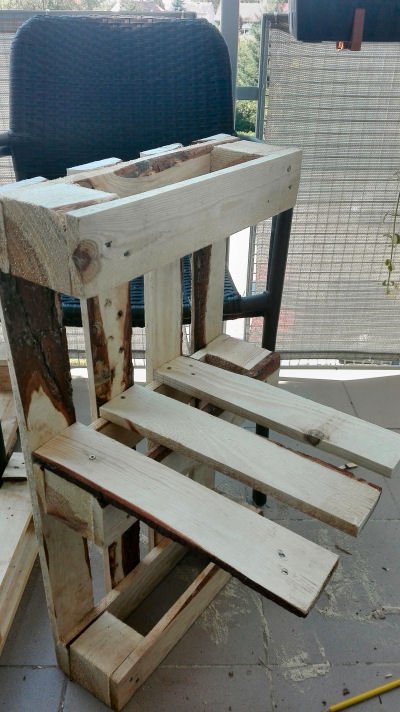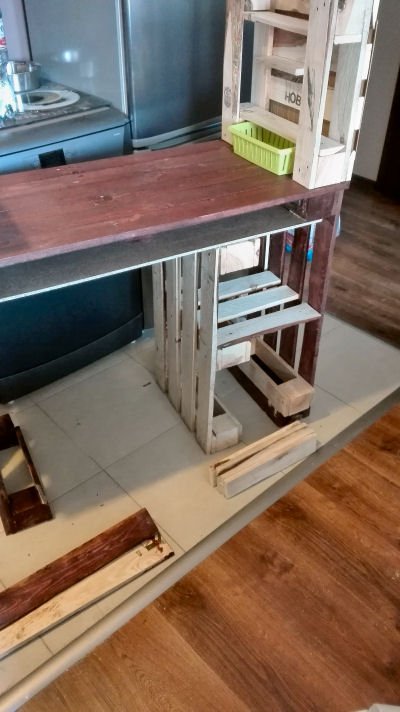 It's done!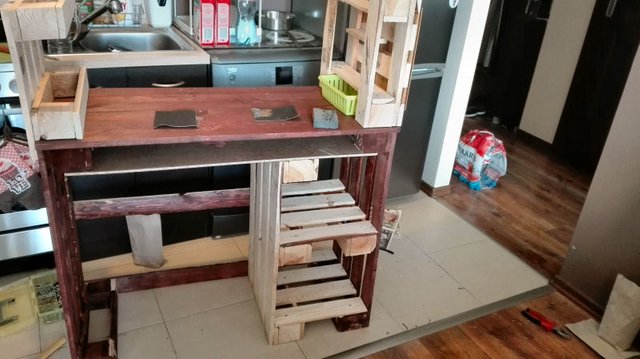 Reorganization of the closet
It was just a regular 1,5m x 1,5m closet with everything inside. Lots of stuff and lots of junk that we won't ever need. It was a good time to throw a half of it away.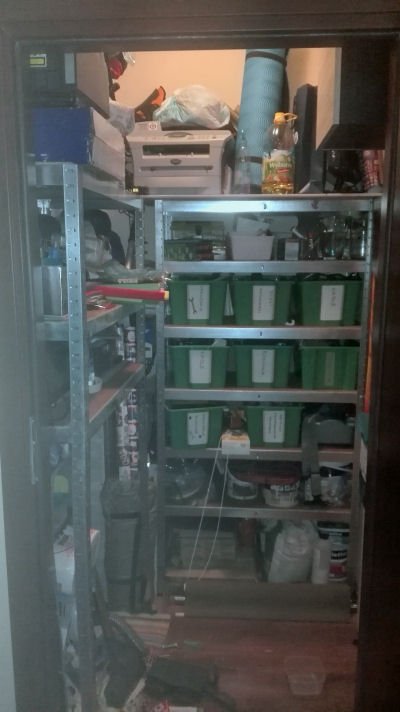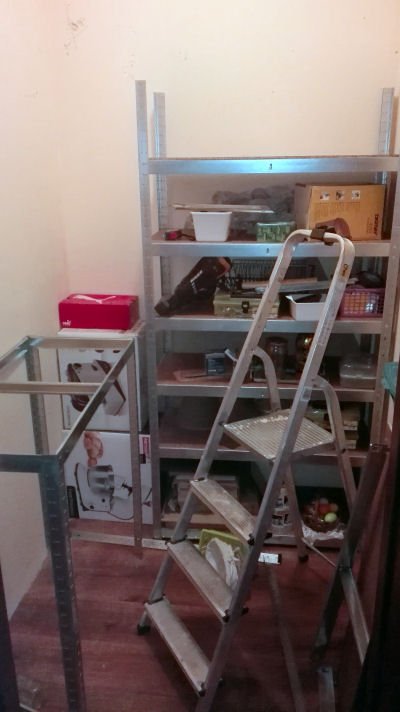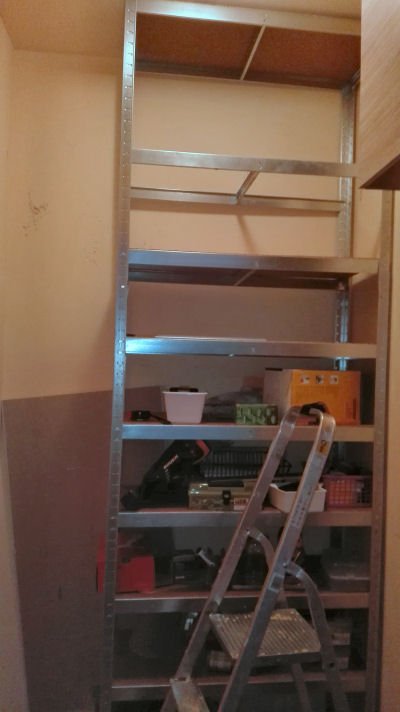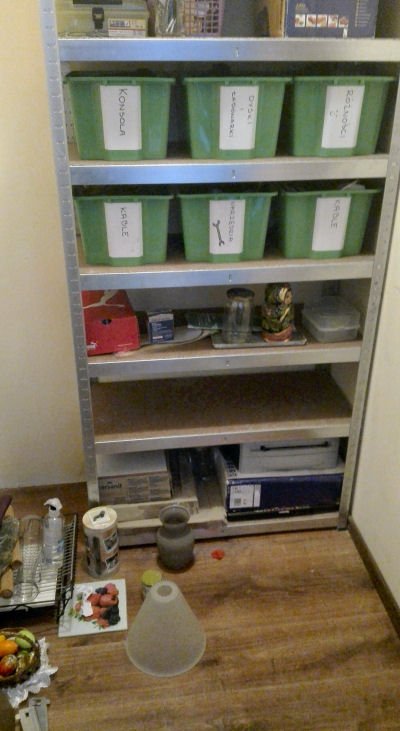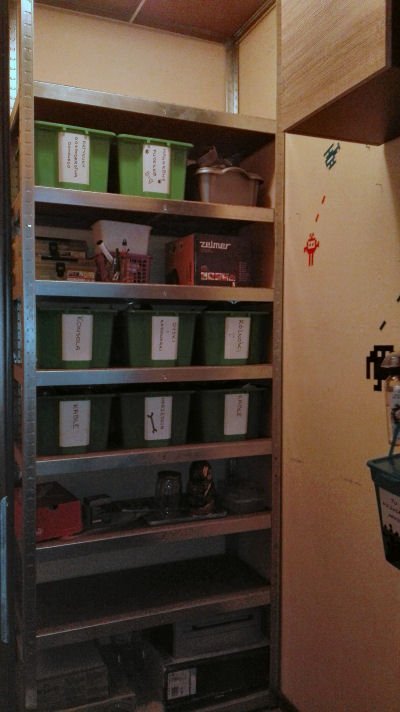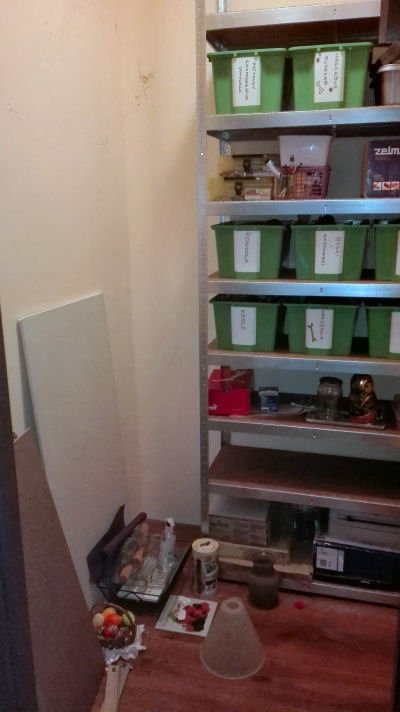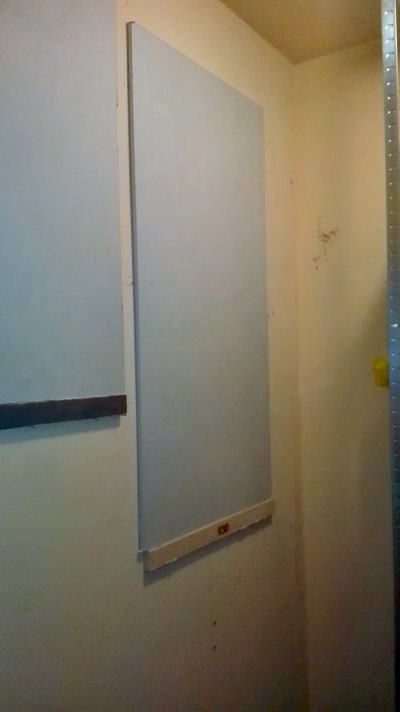 When there was finally some free space it was the perfect place for my new table.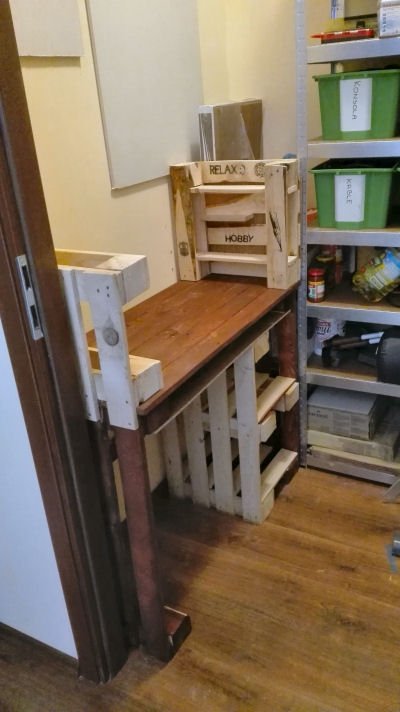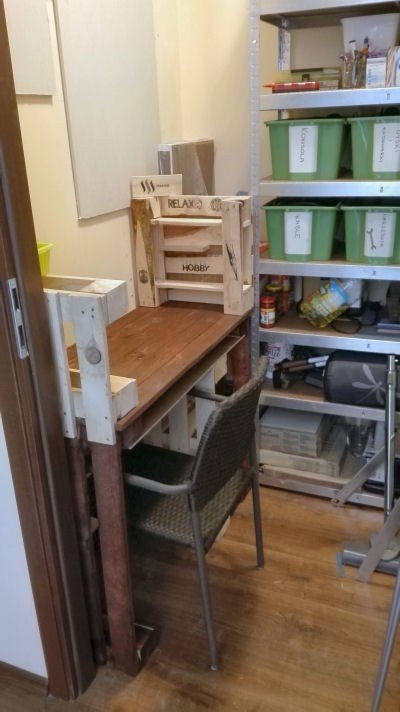 Final effect
Now it all look like this: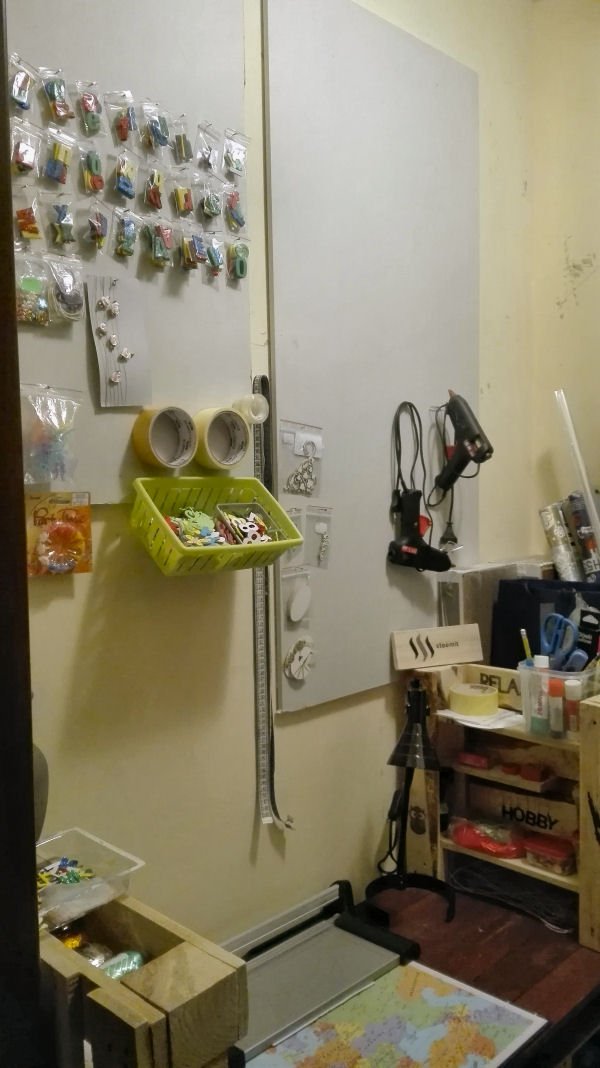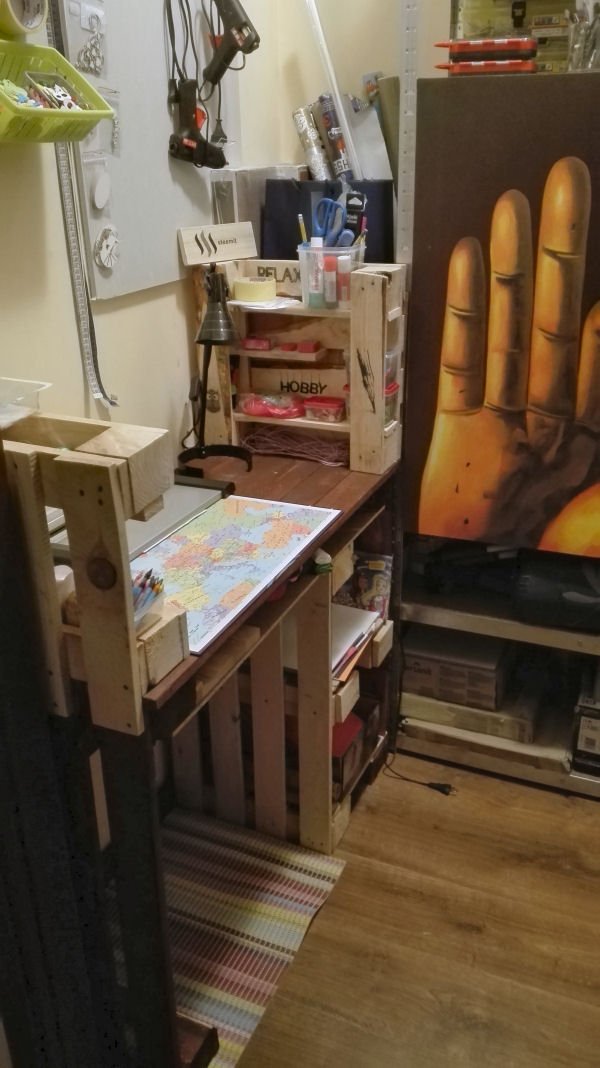 It's all part of Kambrysia!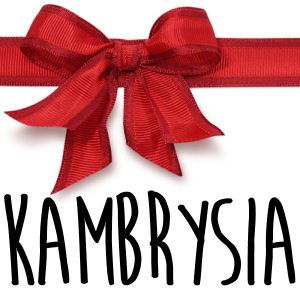 Don't forget to follow me!