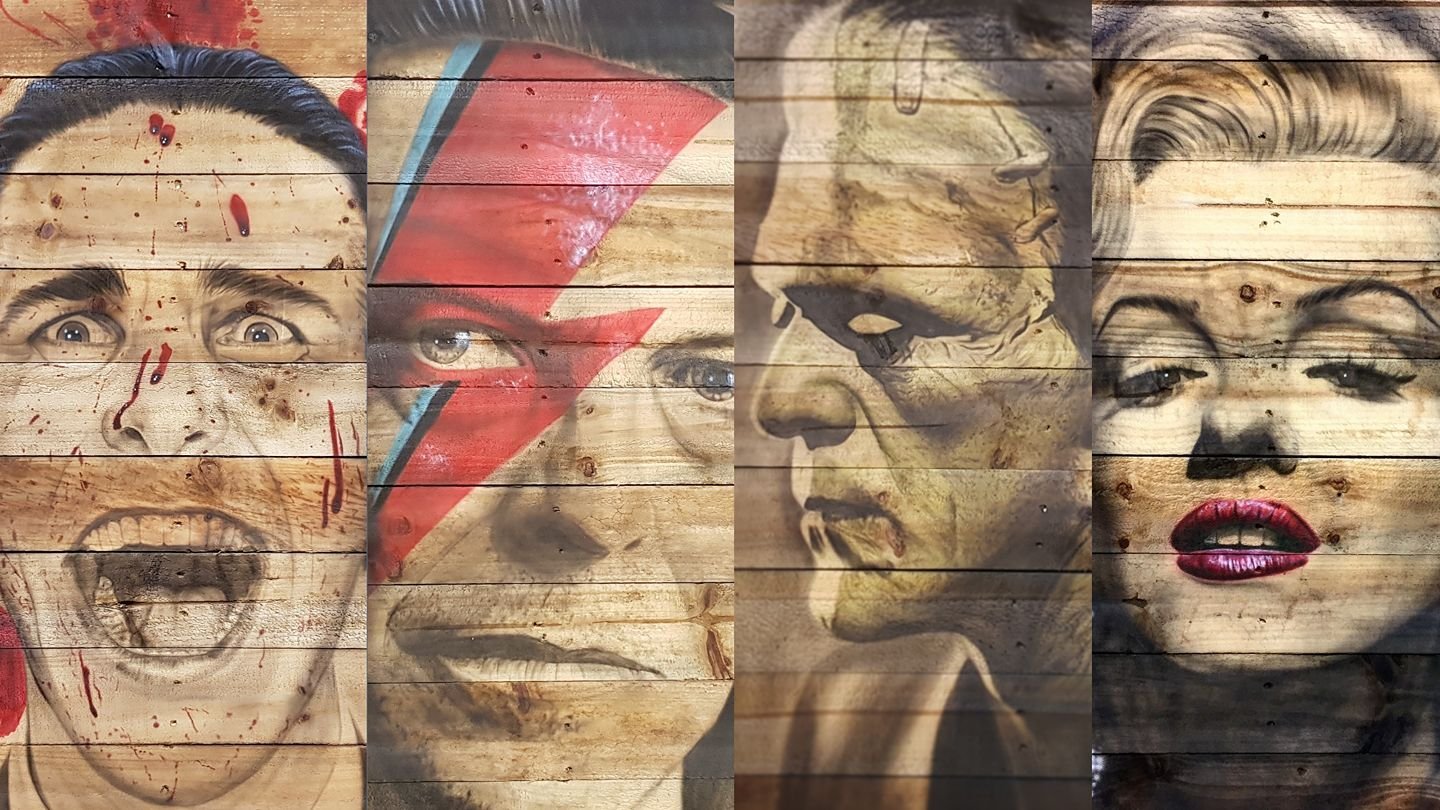 Hey everyone, I'm showing you something a bit different and unique today. This is a series based around pop culture/movie icons airbrushed on reclaimed timber pallets salvaged from a warehouse before they were thrown out. They have all been sold and are hanging proudly in their new owners homes. All of these pieces are about 80cm x 80cm in size and 100% freehand. First up is my absolute favorite out of the set, Psycho!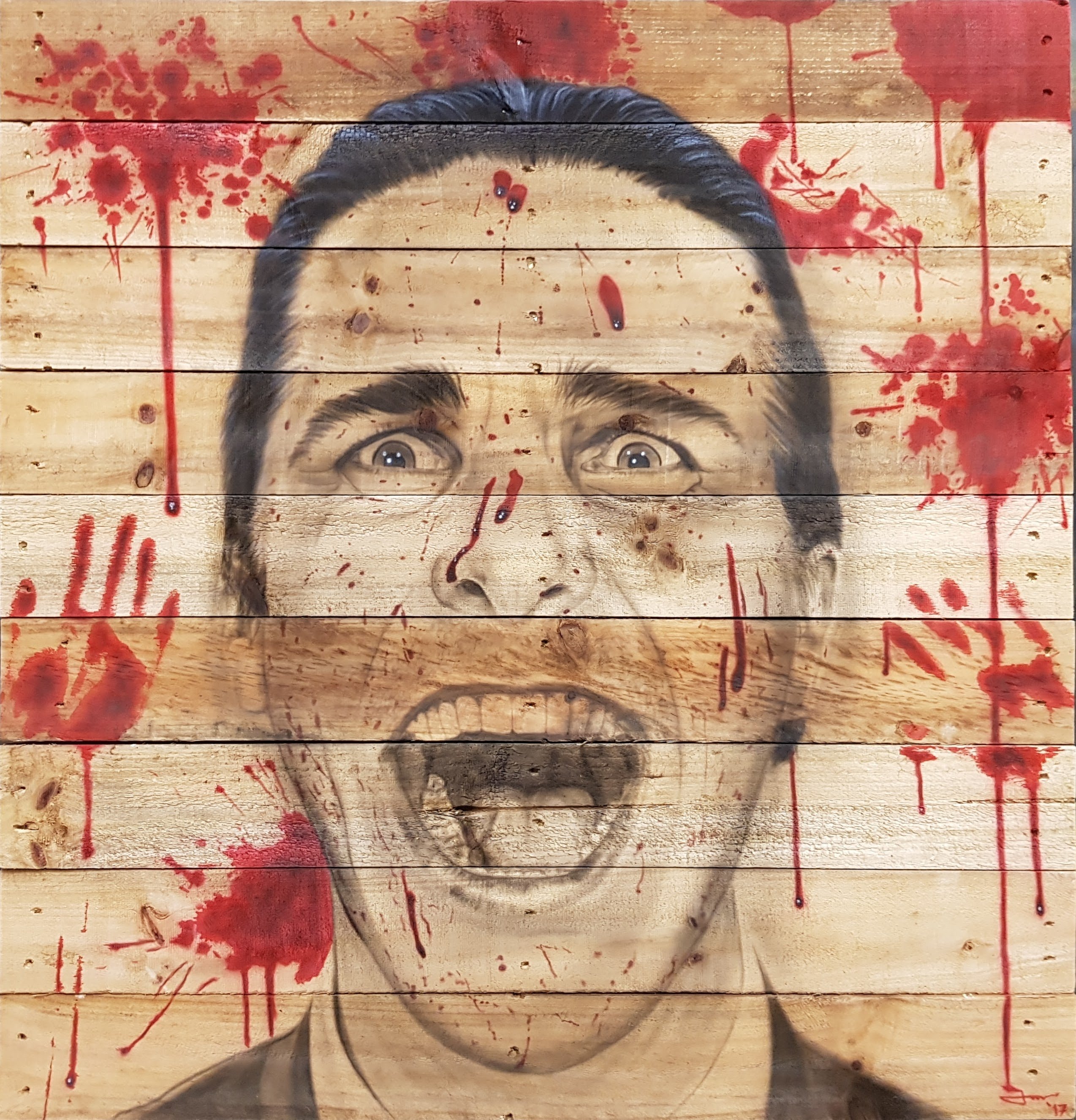 Just to show you how they look not cropped, here is the same piece in my studio.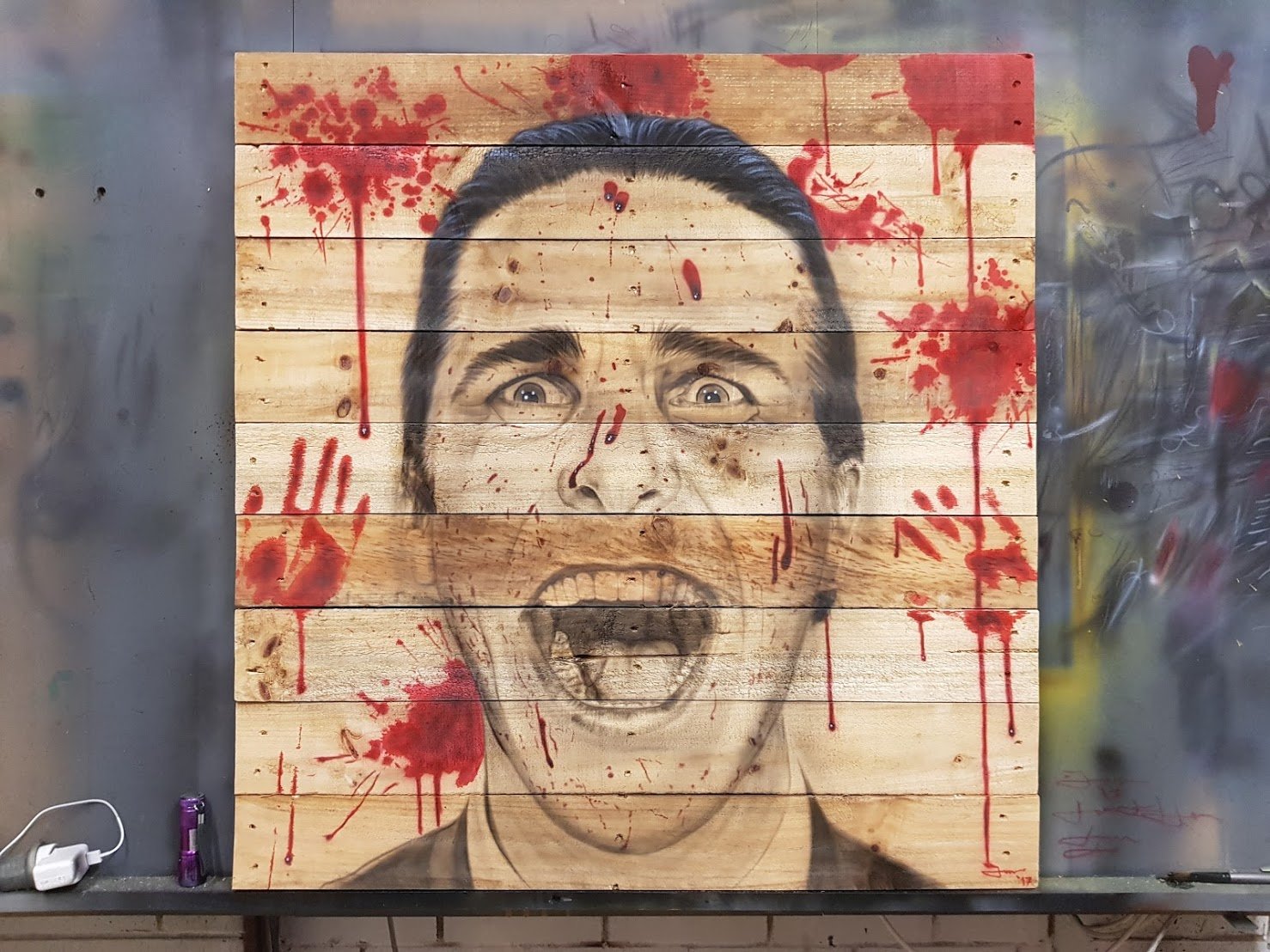 Next up is the Bowie piece, this one was popular...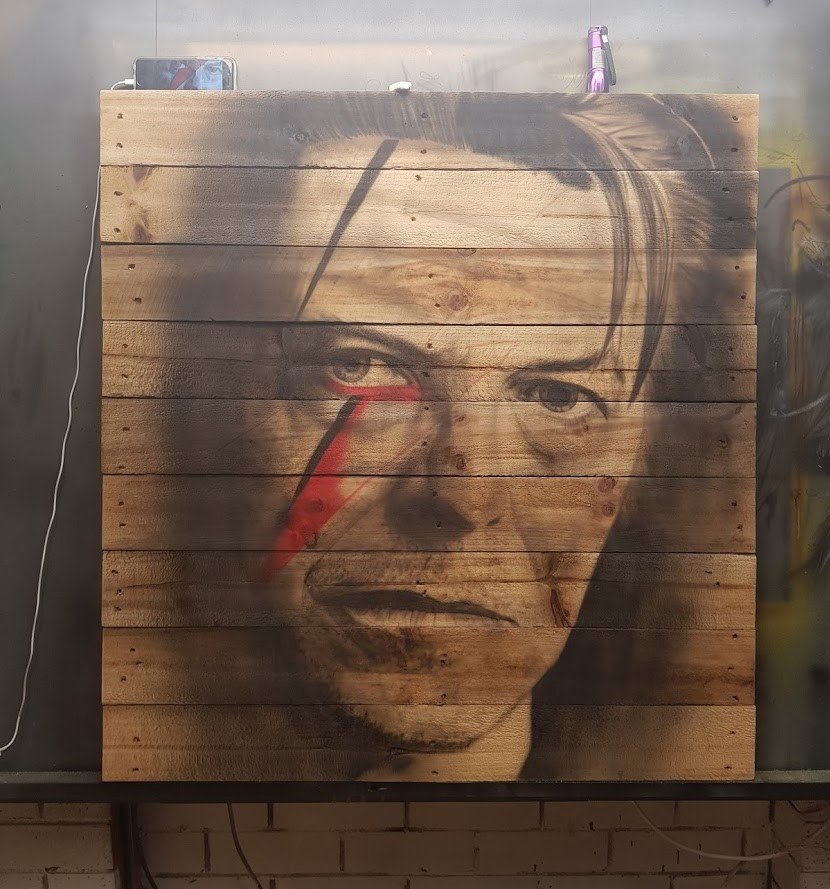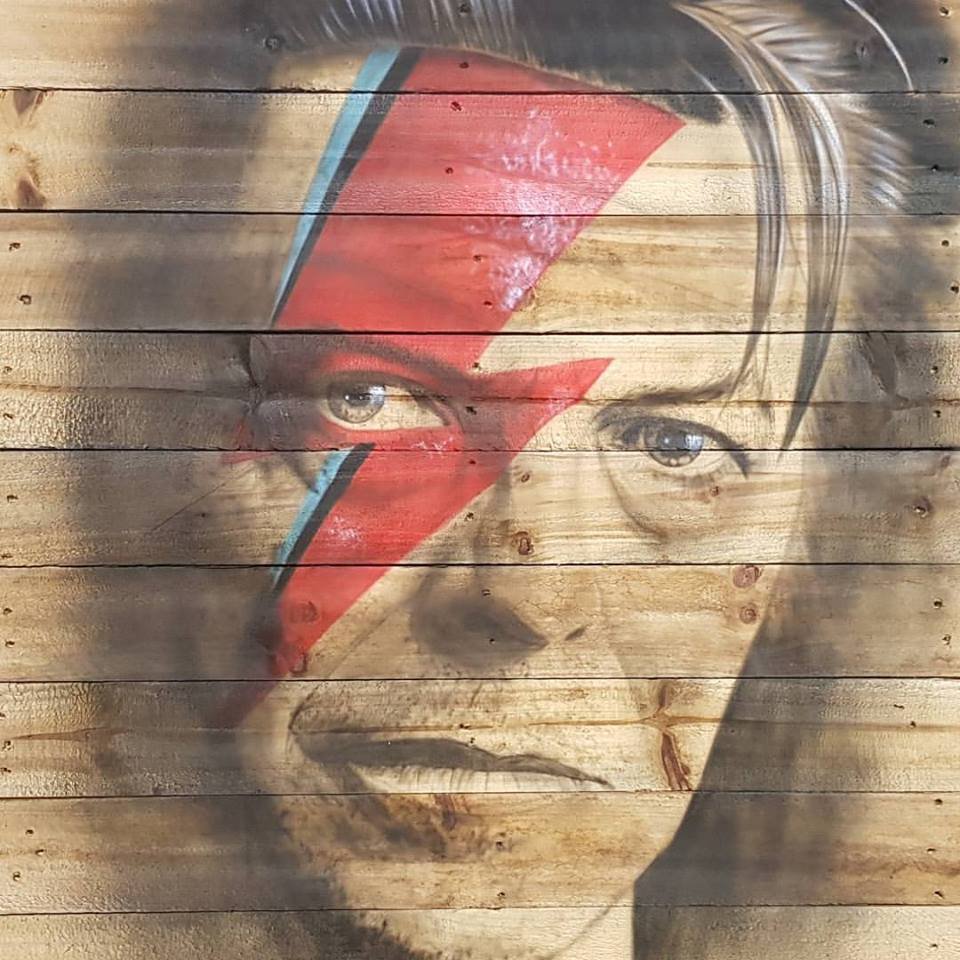 And Frankenstein...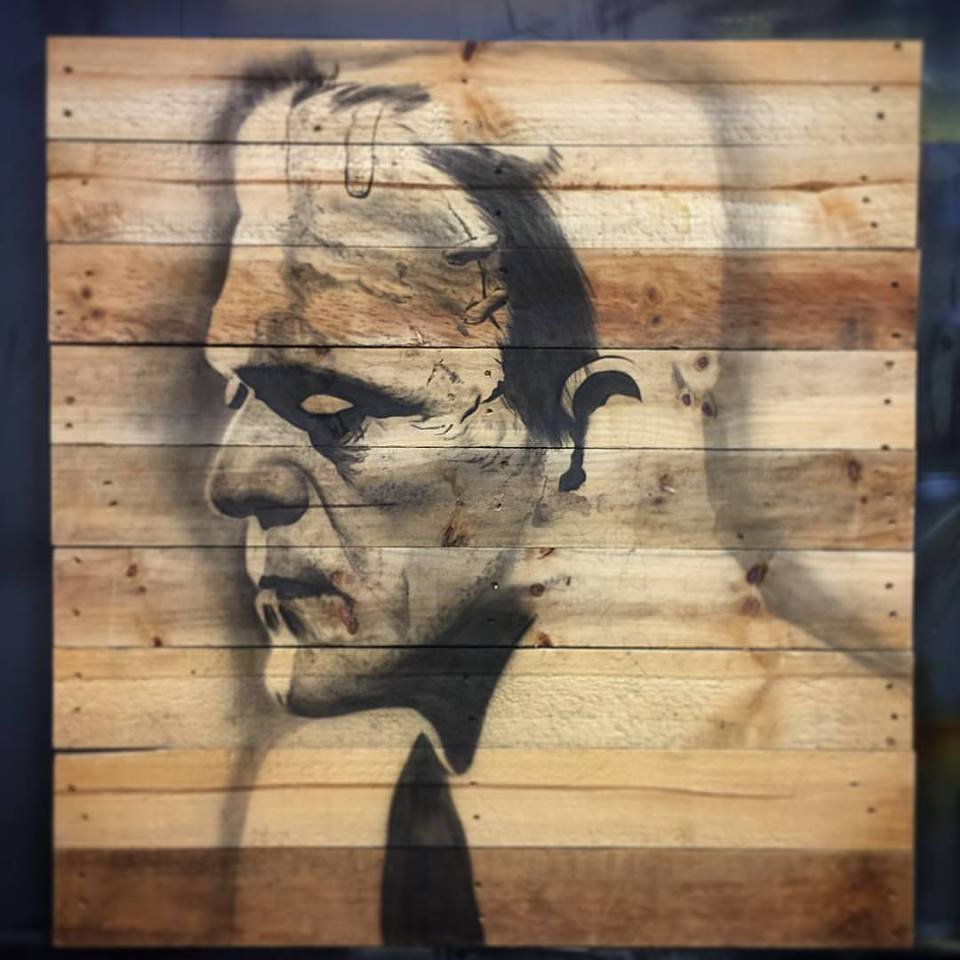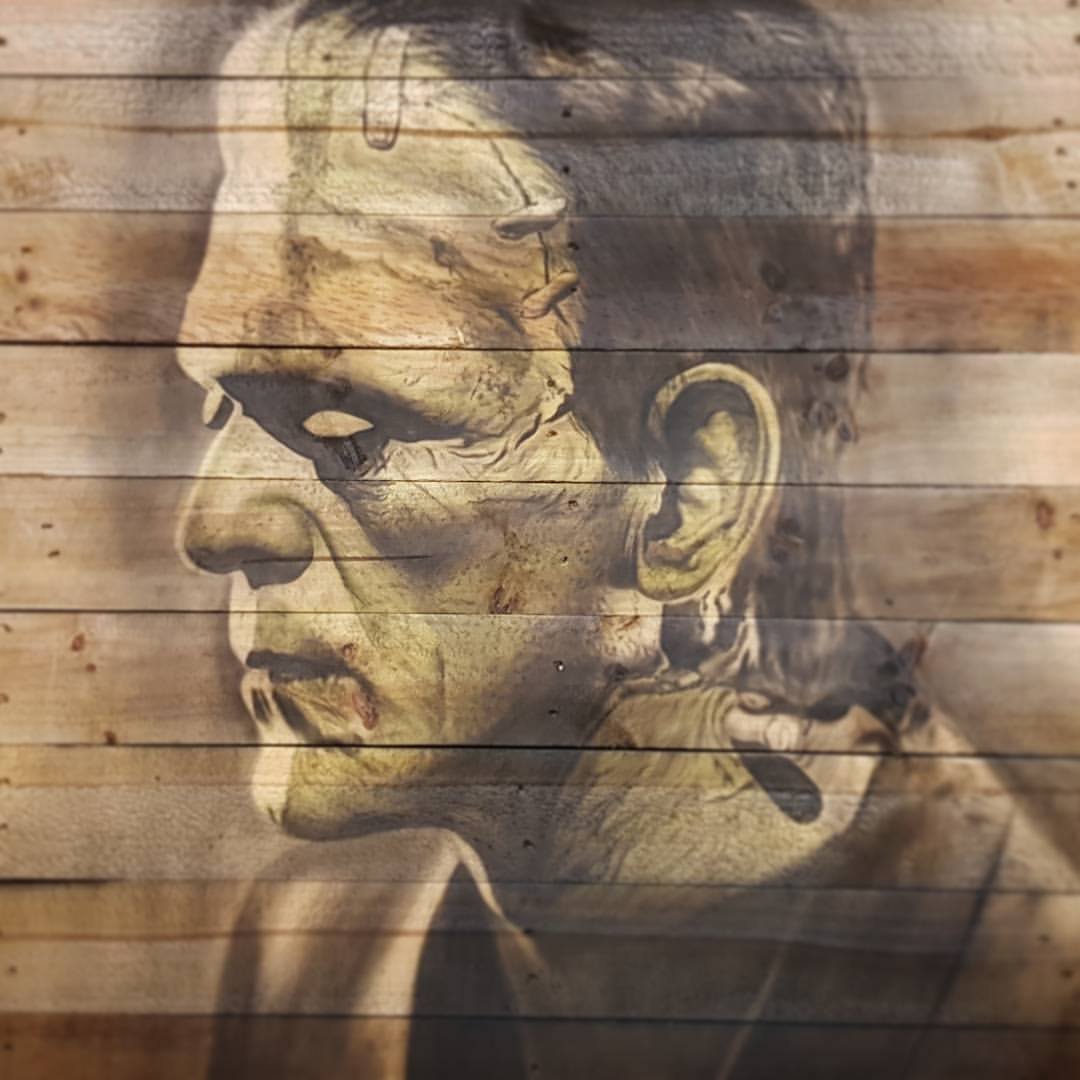 And another very popular one, you all know who this is...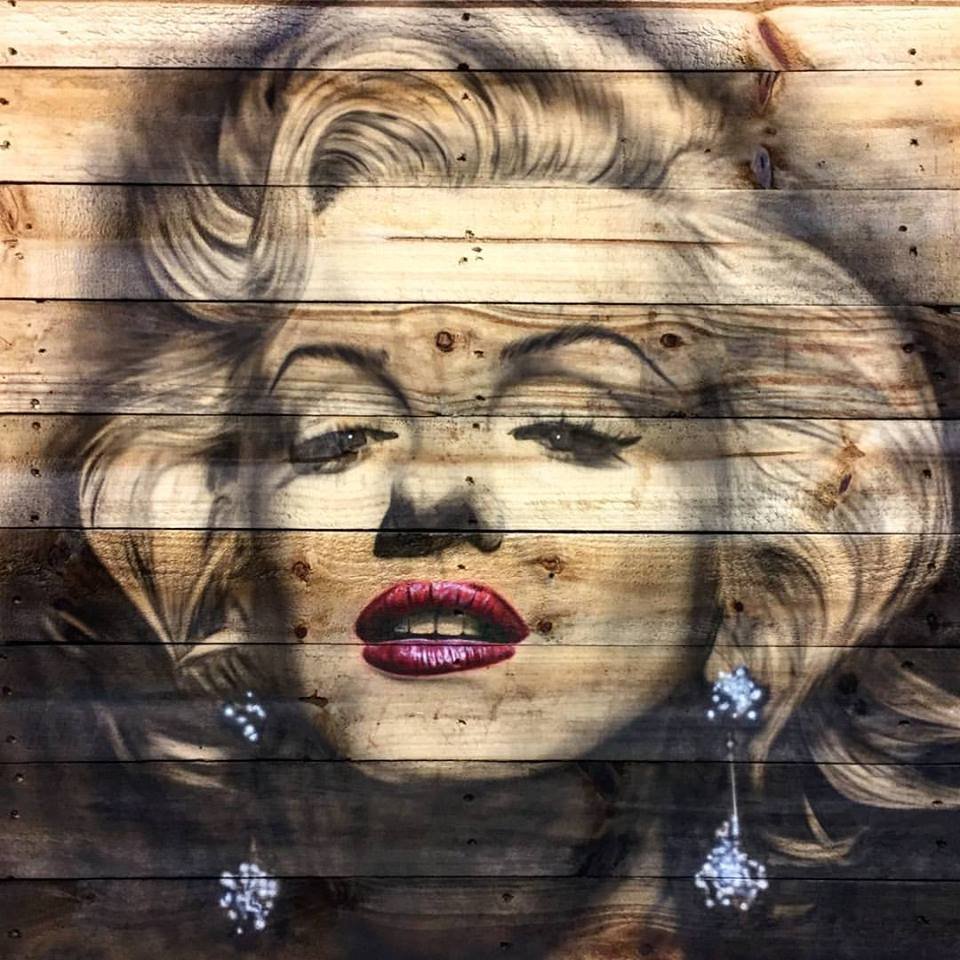 Thanks for looking, if you enjoyed this please upvote and resteem.
If you want to know more about what I do or are interested in airbrushing, please leave a comment!
Cheers
Josh