I followed a fellow Steemian who, like me, gets lost in the creative zone" once inside her cosy, design nook!
I thought I would follow @olaivart and show you around my creative space...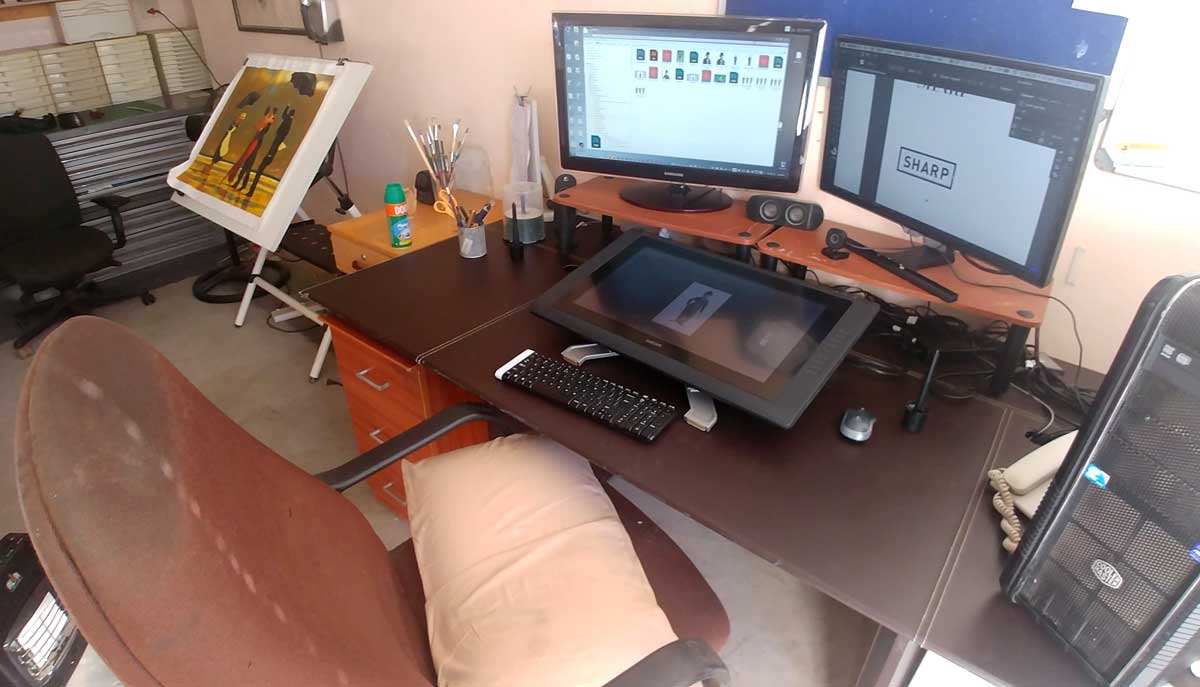 Here I sit in my beat up office chair daily coming to grips with the work on hand.
As most of my work is digital, the hub of my work is here. (Note to self: Gotta get a new chair soon!!)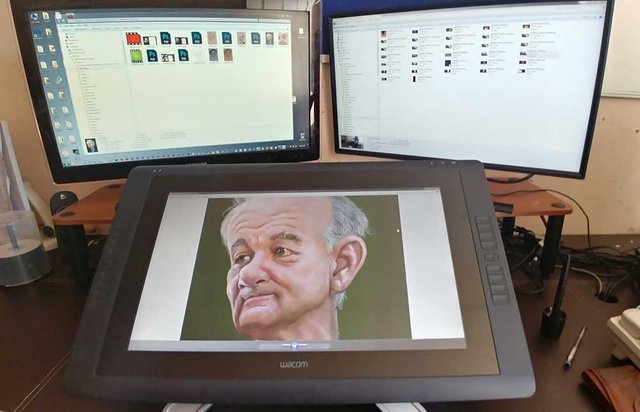 At my workstation, I have two Samsung 27" monitors and my trusty Wacom Cintiq 22 HD graphics tablet. This workhorse carries most of what I do daily. The three are supported from a NVIDIA GeForce GTX 960 graphics card. I have an i7 CPU on an ASUS Z170M Motherboard. The upgrade became necessary after a lightning strike took out my previous motherboard and graphics card.
These details are for the technically minded out there who might make sense of it all. I'm reliably informed that it is quite a powerful setup.
Here is the inside of my computer tower. A pile of electronics that keeps it all running!: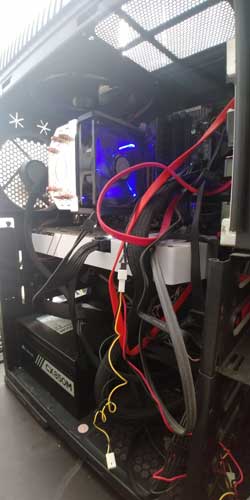 Next is the drawing board where I work on conventional art. Currently retouching a canvas for a friend: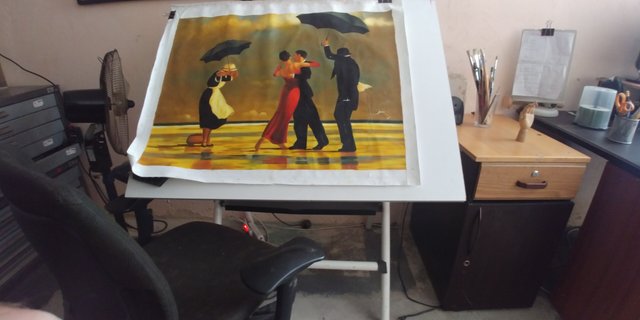 I do all my cutting here. Jason Lee is there to inspire me...along with Austin Powers!! These two statuettes were purchased in Vietnam some years ago...: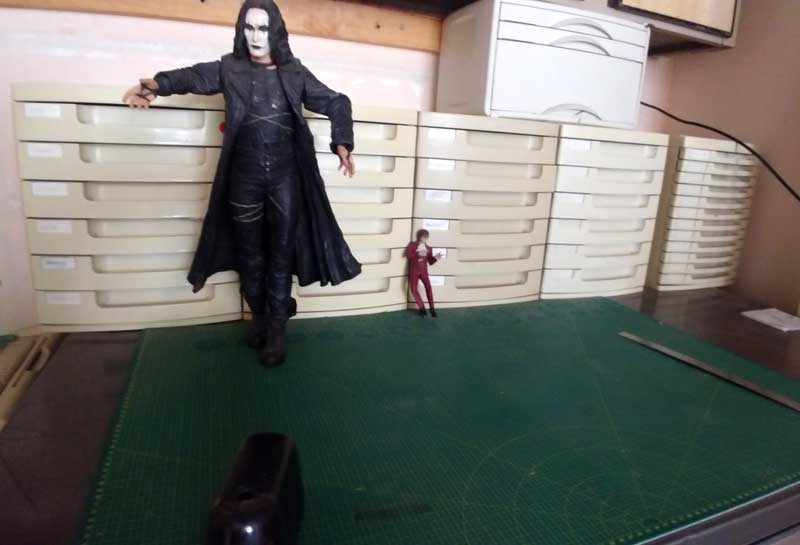 And, finally, the "mandatory" ol' bookshelf with reference books and anything else that needs storing.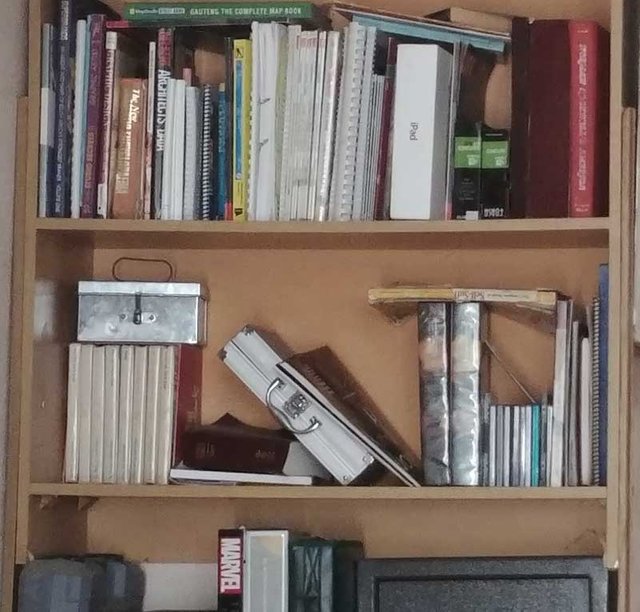 I would love some other artists to give us a tour of their creative spaces....
Thanks for visiting!! Till next time!! Love, Junior