---
---
Feelings of peace, silence and dreams are appearing in my work for quite some time now.
Is it my personal search, or some inner feelings coming to surface this way, well, maybe..
Or is it time and noise I live in, searching for that peace and bring it to surface ..or maybe all together..Time will tell.
For now I am enjoying results of those feelings and thoughts that are revealing in my art and making me work more and more.
So, for this past months many of smaller size portraits were made as a result and now I wanted to play a bit with them.
It's became interesting to me what can be done more with them, off course with all those digital tools present.
One of them is my favorite and simple free online BeFunky editor.
Somehow it has things I can play with. Stay in my art but give it some ''new'' look.
Here is one of those plays.
---
---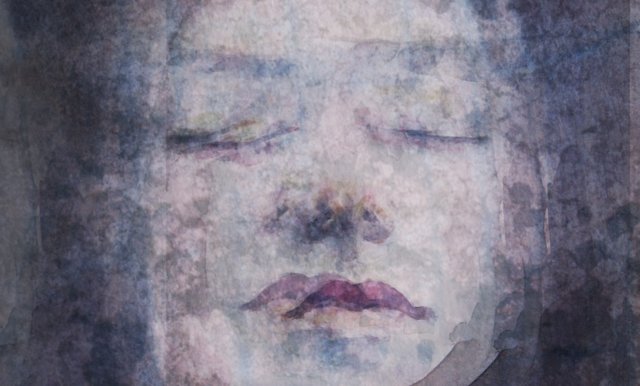 ---
---
This is original watercolor work size 23*35cm made on heavy paper.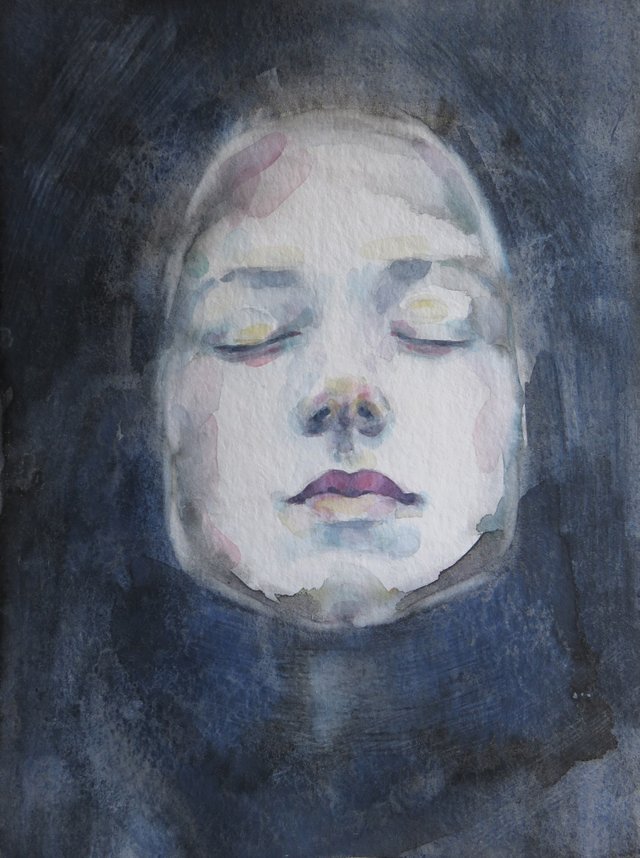 ---
---
And here it's new look after playing with it in editor.
Some textures were added, than some repeating of layers, color changes and here it is.
Like more dreams in it can be seen. Or state we are in when we sleep.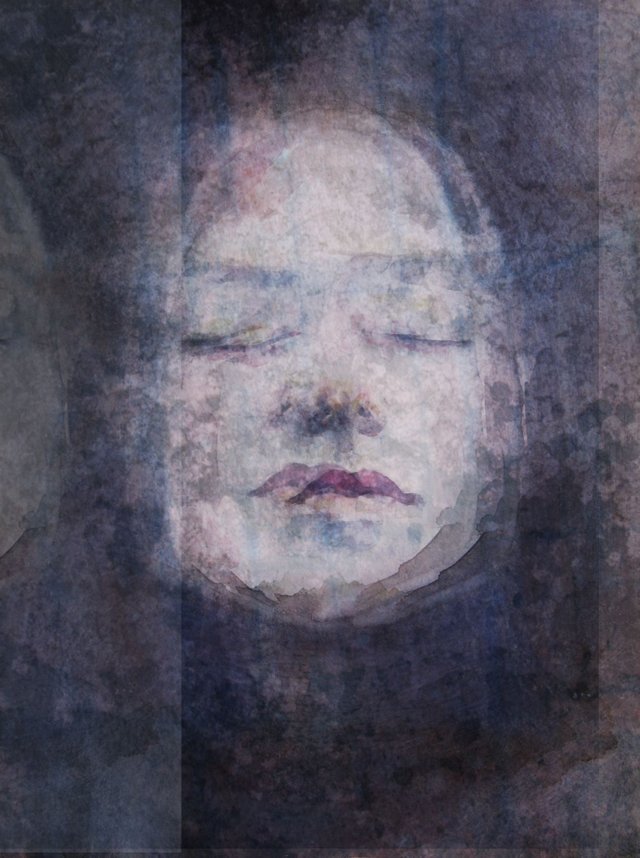 What do you think and see?
It would be nice to hear your comments as usual :)