For those who are following me know that I usually work on Fabriano paper, kind I know well how will react with color and water.
This autumn I came across some sale of Canson papers in block and since the price was ok I took two of them. My experience taught me if I see something good and not expensive buy more, because sometimes I came across some things and they turn out to be great and when I go back to buy more, they are already gone..
Let's say I have ''hamster'' syndrome of collecting materials for work :)
---
---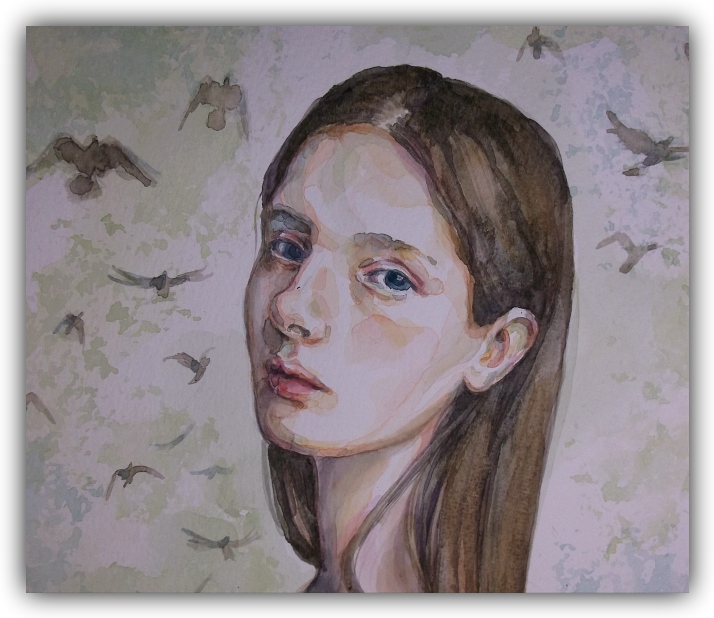 ---
---
Since the paper was new to me I was not in a rush with finishing this portrait. Waited longer for color to dry completely to see final result and not to be surprised with outcome of work.
Started with pencil drawing as usual when the portrait work is about..
At first idea was to add some trees in the back, but during the work I decided to move them.
---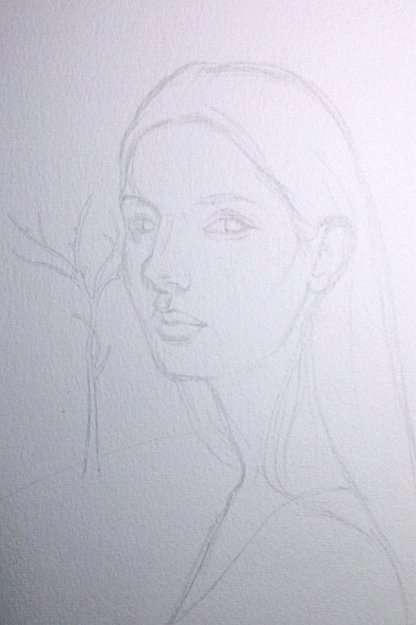 ---
At start I thought about background and doing it with sea sponge technique I showed here
https://steemit.com/art/@jungwatercolor/how-to-use-sea-sponge-as-watercolor-tool-step-by-step
just to show how it can be used in this way
---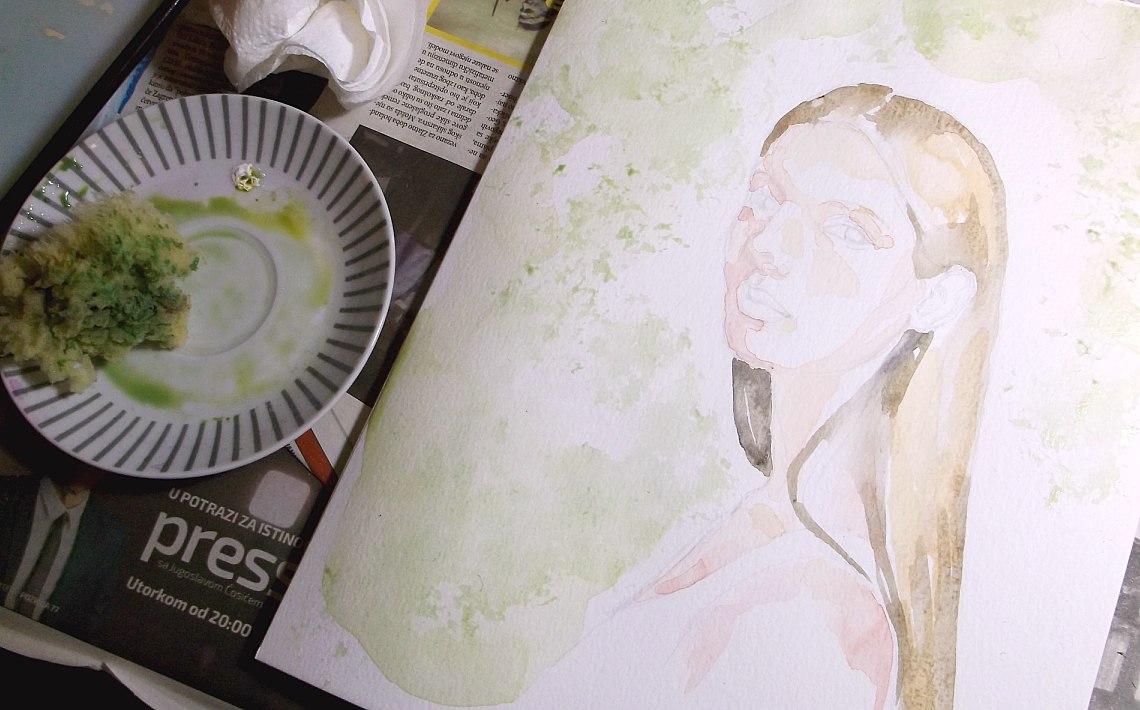 ---
And here are the steps of the proces
---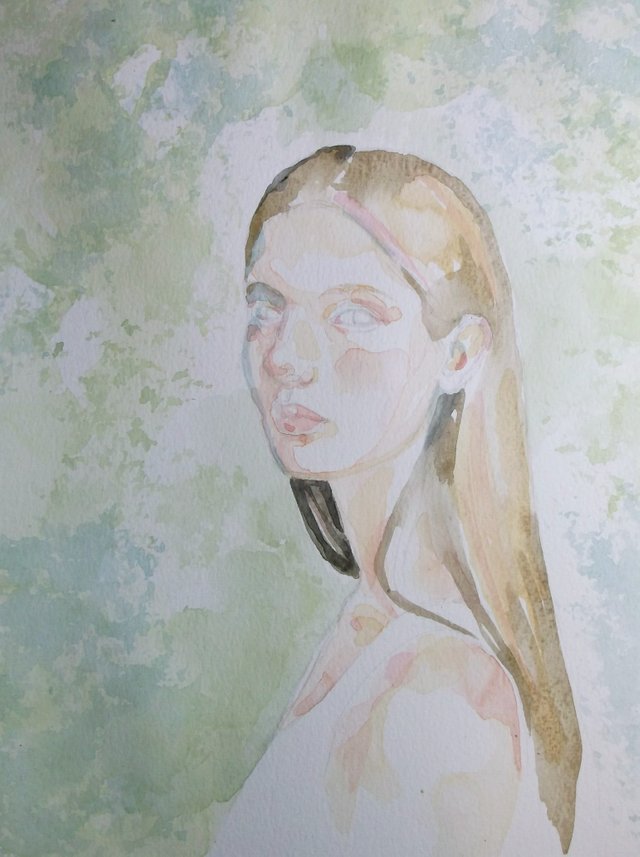 ---
Birds came as something that went so well with her look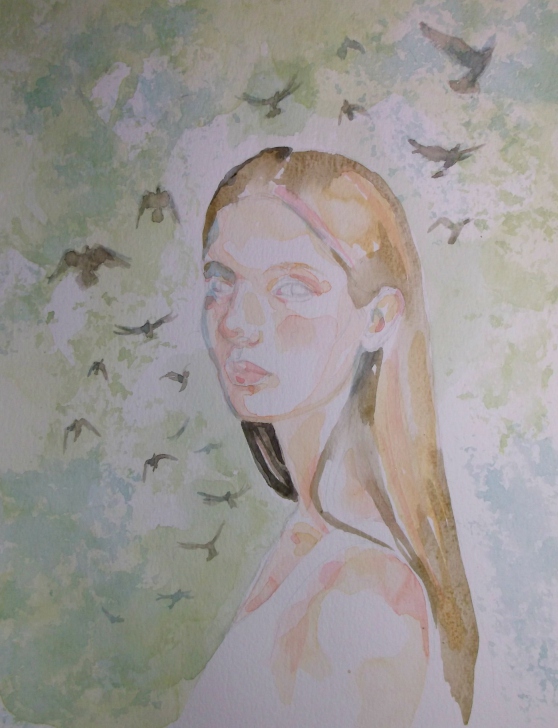 ---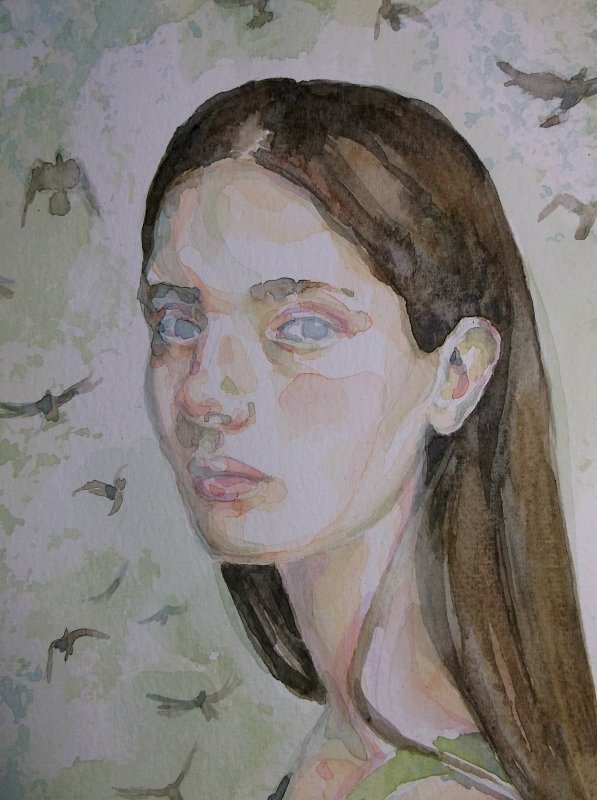 ---
And more going into details and adding stronger colors.
---
(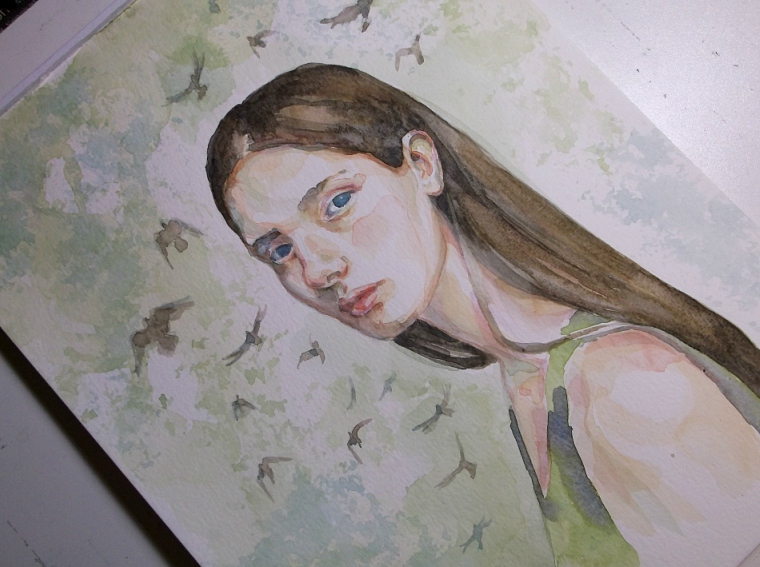 )
---
And finally finished one
---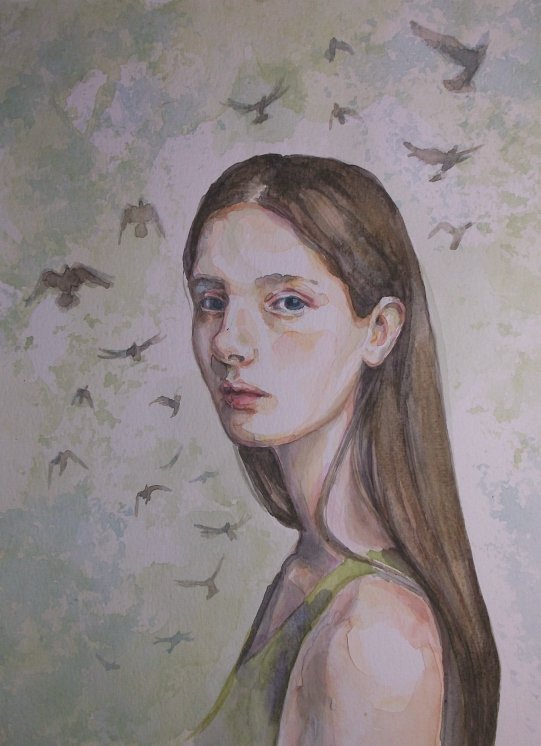 ---
Must say this Canson paper has very nice surface and grains. Also size I choose quite good for some smaller works.
I recommend it sincerely for those who are in watercolor art.
---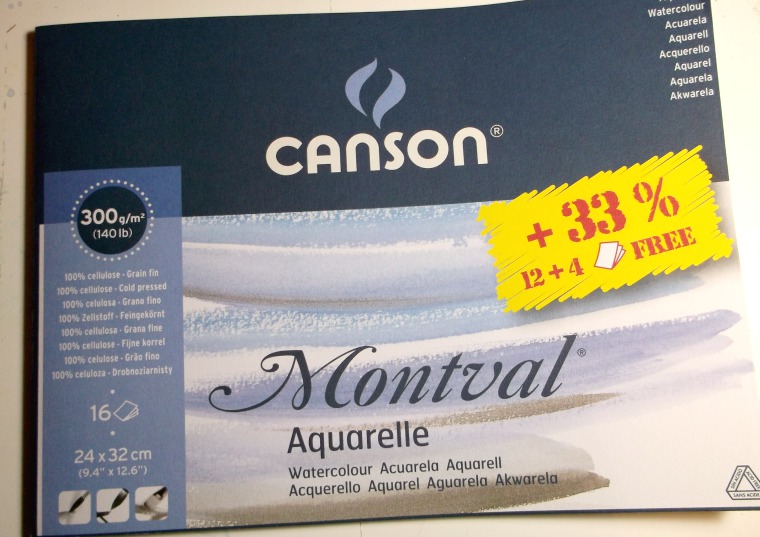 ---
---
Hope you find those tips helpful and thank you for watching
---
---