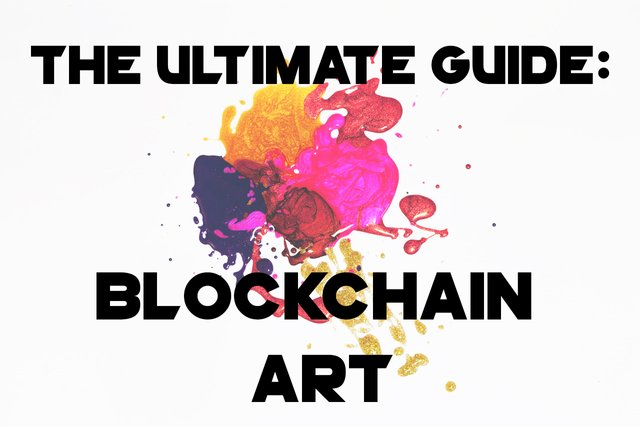 Welcome to my ultimate guide for artists who use the blockchain! I have been meaning to do this series for a while as a way to make the entrance into this wonderful technology a little smoother and less confusing for artists. I will be covering each resource/dapp/platform in an individual post and at the end I will combine them all together as an index for easy sharing.

ELEGANCE.BLUE
For part 1 I have decided to cover https://elegance.blue as it is relatively simple to use for a beginner in crypto!
Browsing art on Steemit isn't always easy, people aren't consistent with tag use and there is also a lot of abuse in each category so it can be a bit frustrating. You may need to look through various tags such as art, painting, drawing, creativity etc. and even then you will probably find a lot of things that aren't even art :/
This is where niche platforms like elegance can really shine by bringing you a simple way to browse content.
How to use it?
To use this site you first need to get a Steemit account (here: https://signup.steemit.com). Once you have your account, simply use your private posting key to login through steemconnect.
If you don't know what a private posting key is please see this post I made on key safety! This is very important! Key Safety
The elegance platform is very intuitive and easy on the eyes, once you are logged in it looks like this: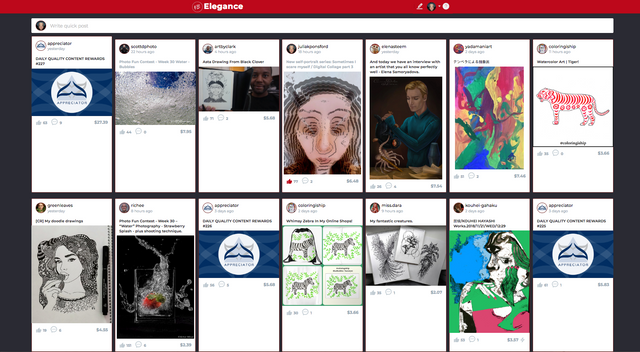 As you can see it displays the art full sized in the thumbnail with no cropping on vertical images!
Just click the little pen to write a post and hit submit!
Benefits of using Elegance
As I mentioned above the main benefit is that it is very simple and easy to use and makes it especially easy to only browse art without having to filter out irrelevant posts.
The second benefit is the curation. @elegance votes artists from their own account but they also work with @appreciator so it can be nice to get an extra boost of appreciation on your post :D
Since they only request your posting key it is very safe to use. On the flipside this means you can't use the interface for making transfers but this is a small price to pay for account security.
Visit https://elegance.blue and make your first post!