My brunette with green eyes.
Hello friends of Steemit!
I am pleased to present to you my last drawing of this beautiful woman which I made inspired by the singer Rihanna, by the way who I am a fan of her music.
It's incredible for me to have done it in one day, I think the inspiration was part of it, so much so that I'm still painting other designs that I will upload and share with you on this platform ...
I hope you like it ;)
I made it on white sheet with colored pencils and a touch with red pen on the lips.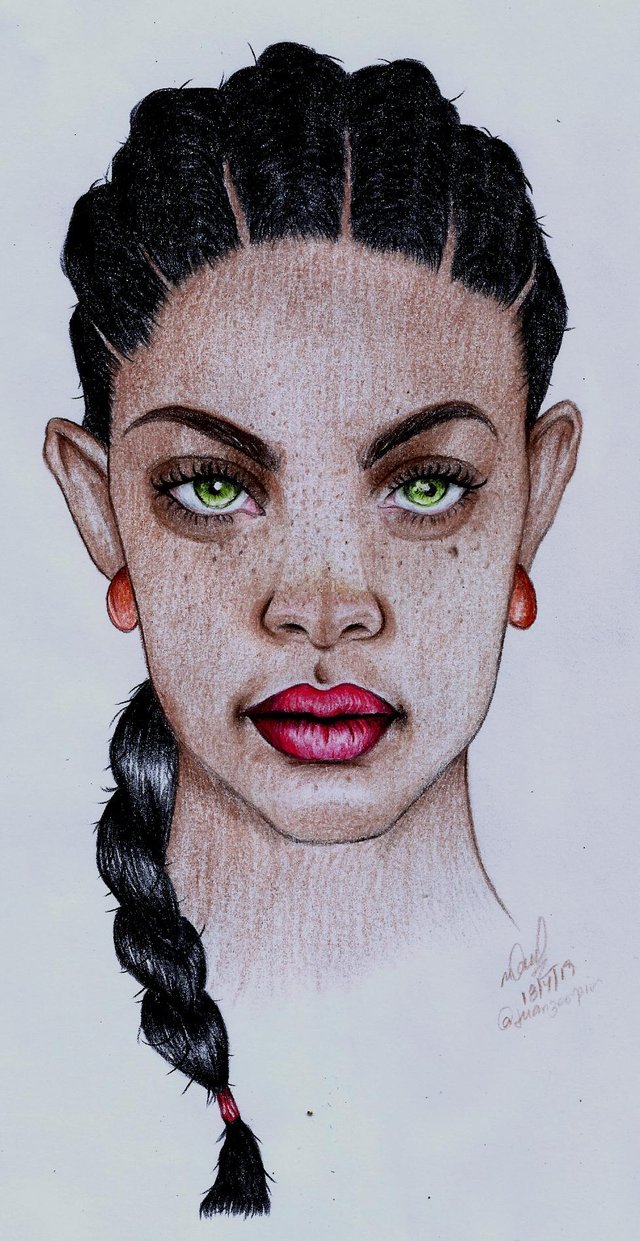 Drawing process: