That Kurdish Aesthetic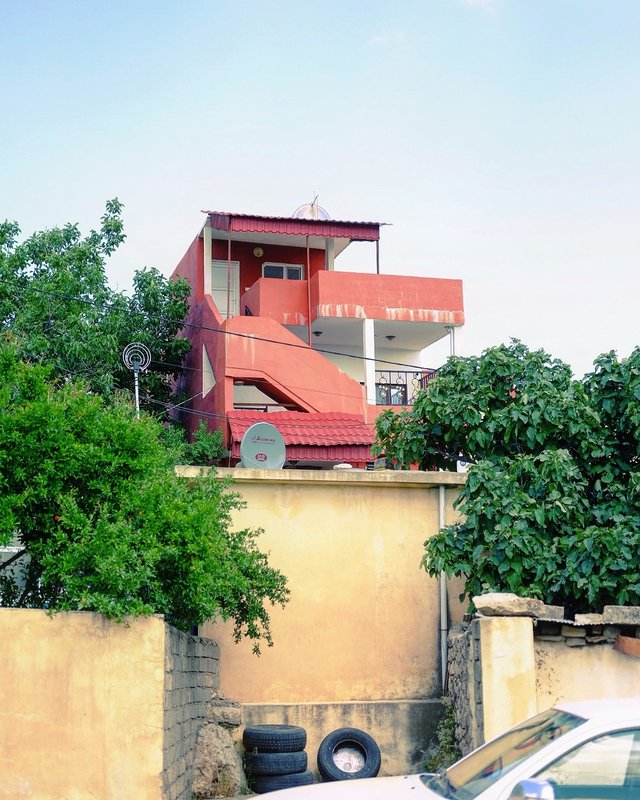 ---
I took this shot in the small city of Amedi, in northern Iraqi Kurdistan.
Amedi is said to be the home of the three wise men from the east who visited the young Jesus Christ as described in the Bible. It's a fortress city on top of a plateau that has been a trade center for millennia.
The colors and simple and beautiful lines of this house really caught my eye, and I'm happy with how the shot turned out.