CHARLES CHAPLIN CARICATURE
CHARLES CHAPLIN CARICATURE
---
Hello community! I have taken up the caricature and inquiring about illustrious characters to inspire me and I found a drawing by Charles Chaplin that caught my attention. The post for today will be a cartoon version of Charles Chaplin, as a tribute to this universal character of comedy.
Charles or Charlie Chaplin, is recognized worldwide for his great performance in the personage of Charlot, a comediante that transcended the language and speech with silent movies to bring us smiles after smiles with all the occurrences and peculiarities Charlot . This Englishman was not only an actor and comedian, he was also a composer, producer, scriptwriter, director and writer, a genius of cinema for the time, that is why here I present my tribute to such an excellent comedian.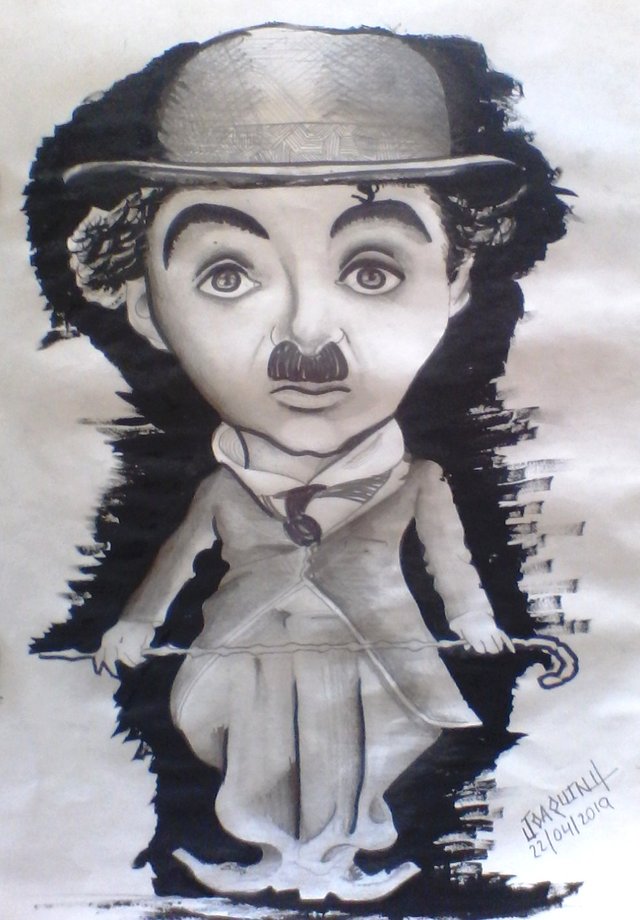 In this drawing use the technique of chiaroscuro, starting from an initial sketch highlight the most characteristic elements of their clothing and develop their facial features to give a caricature look. To enhance the shading of the figure apply a black background with paint, giving depth to the drawing.
STEP BY STEP
---
STEP 1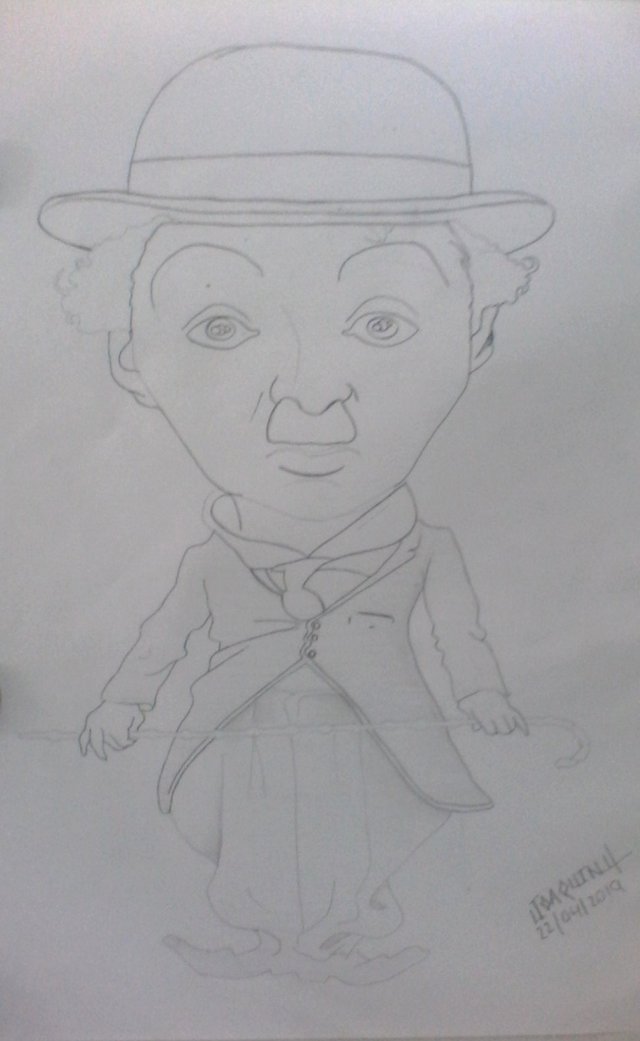 STEP 2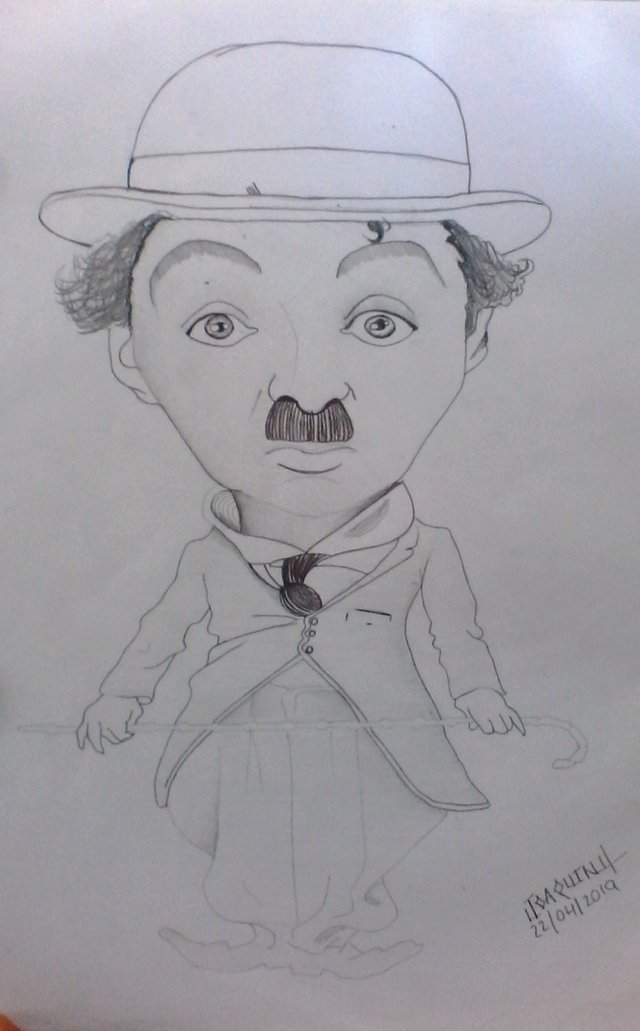 STEP 3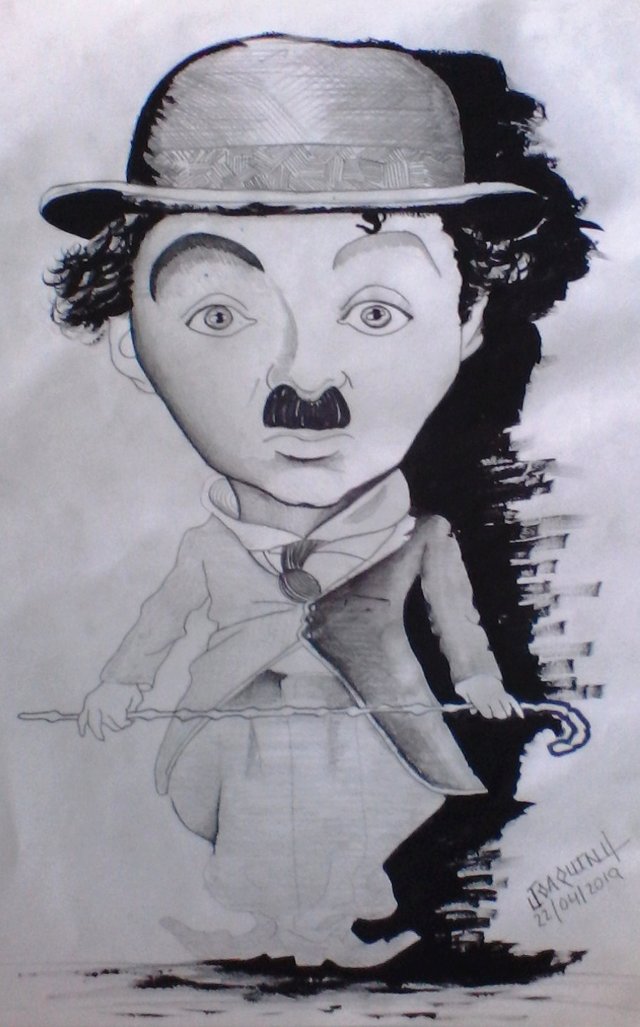 FINAL DRAWING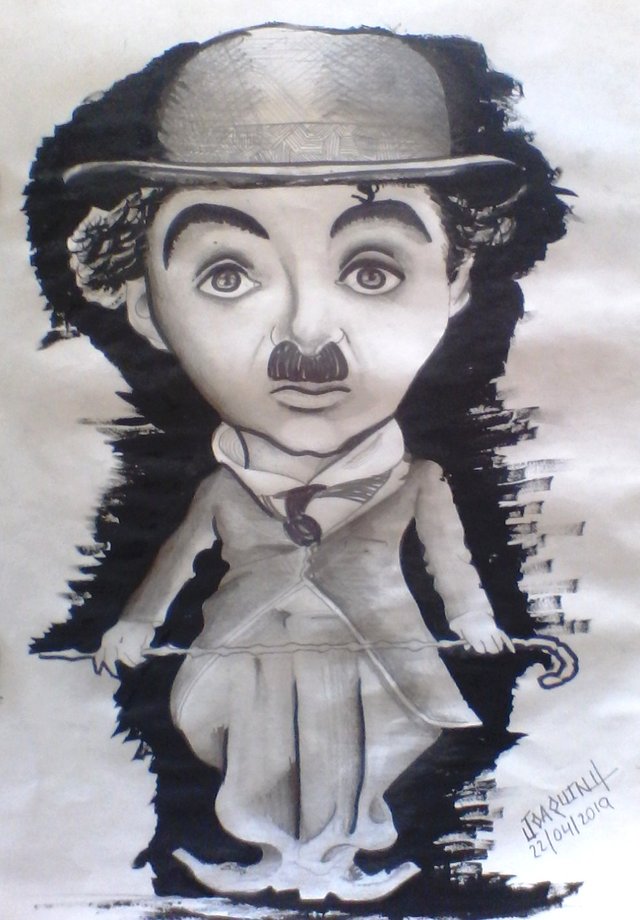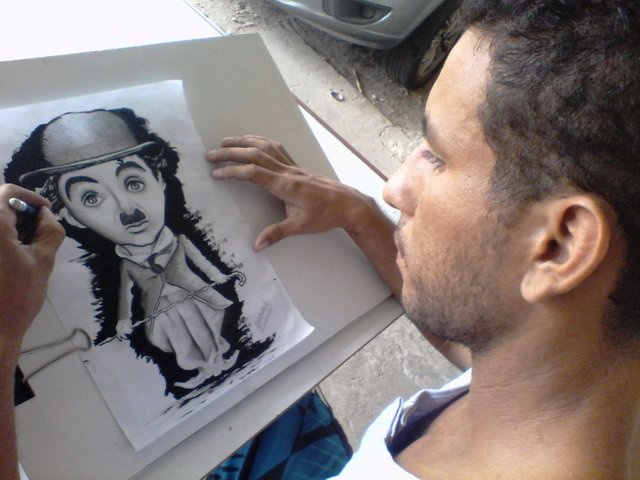 If you like drawing, FOLLOW my Blog, do not forget VOTE and REESTEEMEAR.
¡Sobre todo el compartir su opinión, es lo más importante para crecer como artistas!