Many Ways to Get to Your Goal
..:: * ::..


Art by @jnart


..:: :: :: * :: :: ::..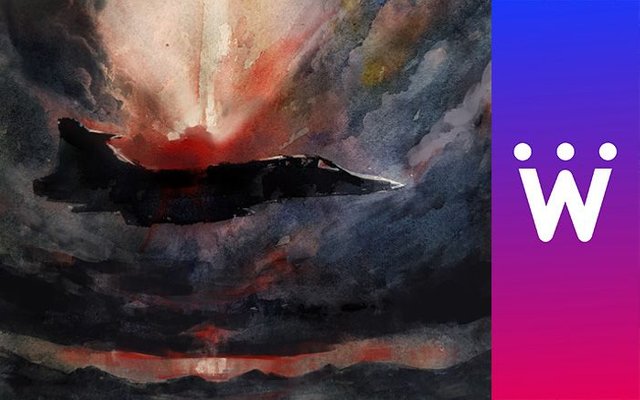 @marty-arts, @jungwatercolor and @jnart are together producing basic watercolor tutorial for the Steem-community. Our common name is @water-art. Here you can learn about art in general and specifics about watercolor painting.
Today I finished a rather cool project. I had the invitation from @dimimp to produce some SteemJet art a while ago and this is what came out of it. It's such a fantastic way of collaborating - sometimes you get inspired and can combine one persons need with your own interests. If you have your own Steemit-project and want me to use your project in a coming @water-art tutorial - feel free to tell me.

The Tutorial
Except creating art for one of Steemits more active forums that @dimimp provides - SteemJet, this tutorial is about explaining step by step a watercolor painting procedure.

Final result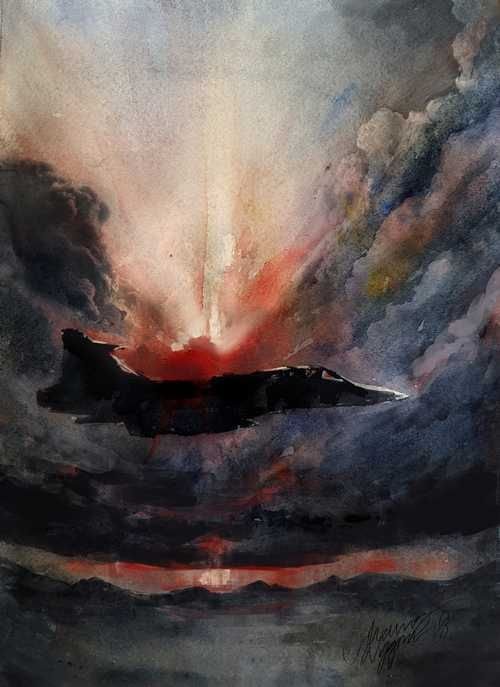 1. First of all I figured out an idea and motive and picked a leftover paper with a cool pattern. Step 1 was to mask with masking tape.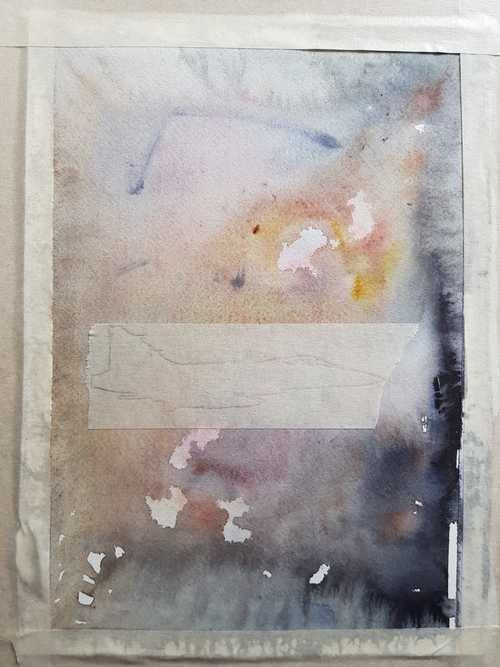 2. Cutting out the shape where you want to leave out the white - This is the tricky part with watercolor. You have to work from light to dark and leave out the white - leave out the paper as without paint.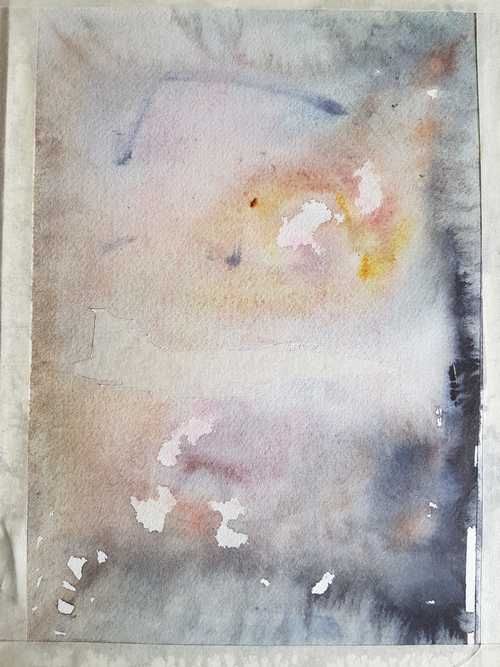 3. Then removing some paint from the paper (as you see the paper was already filled with paint when I started). I used sandpaper to remove the outer layer of the paper.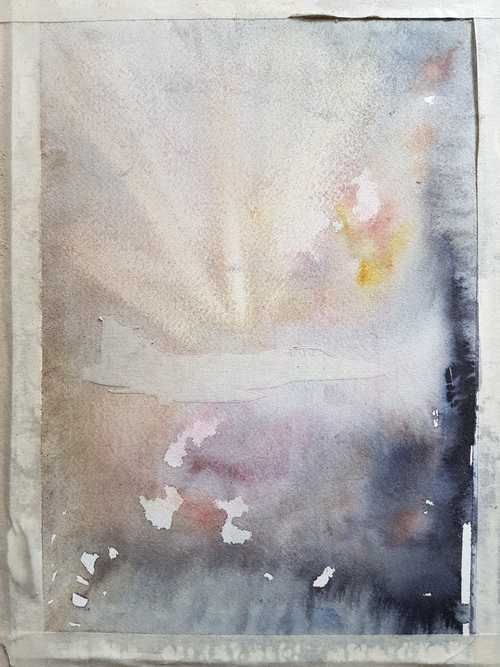 4. Then the flowing wet-on-wet part as shown in my last video tutorial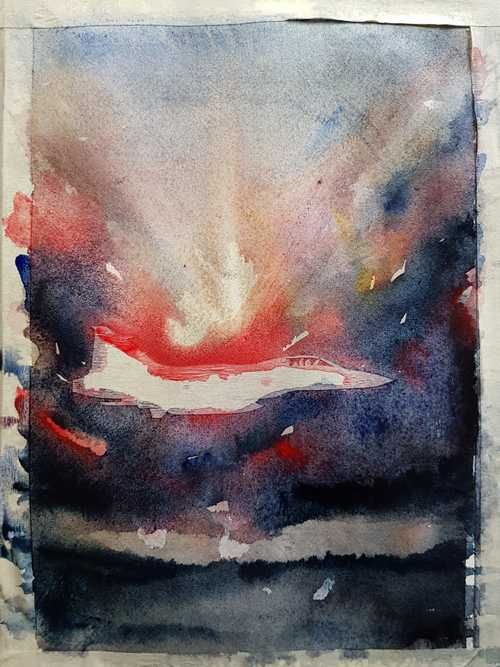 5. Next adding some strong color from the tube.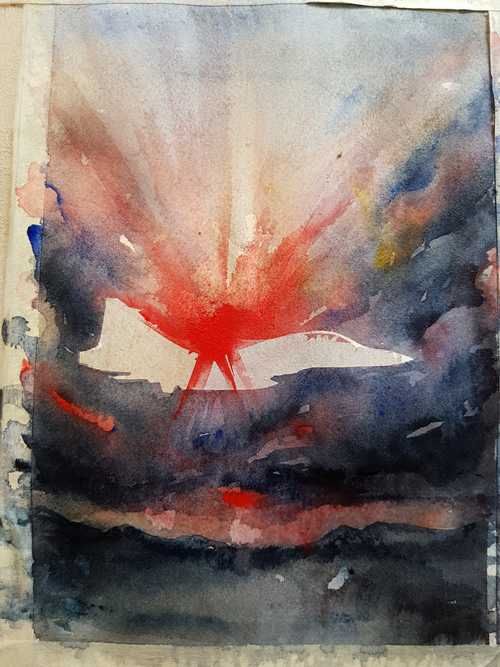 6. And last in the watercolor technique painting the black details after removing the masking tape.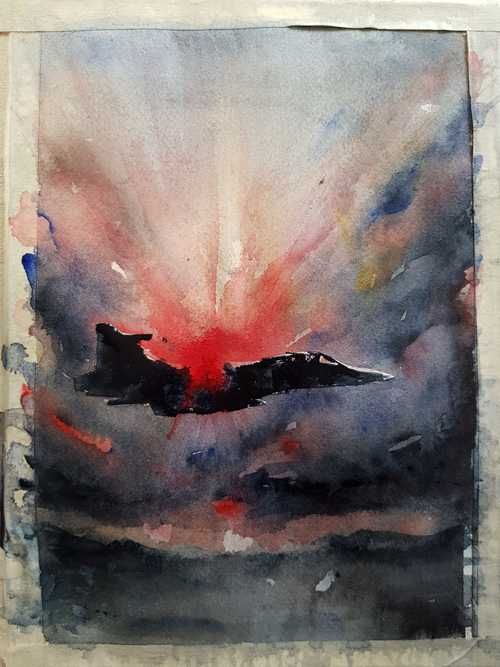 The lesson I want to make clear in this as well as in the last tutorial is the procedure - you almost always have to plan your painting when you paint in watercolor. Some parts are free and loose and some are precise and tedious. But as one of my teachers once said - it is better to paint only when you know what to do - at least if you are heading for a specific goal as I did in this one.
Post Process
And because I was a bit to stressed and quick in this painting I could not produce the result I wanted - the painting above. I could have painted it all over again... but because I try to level up my digital painting skills that route was more intuitive.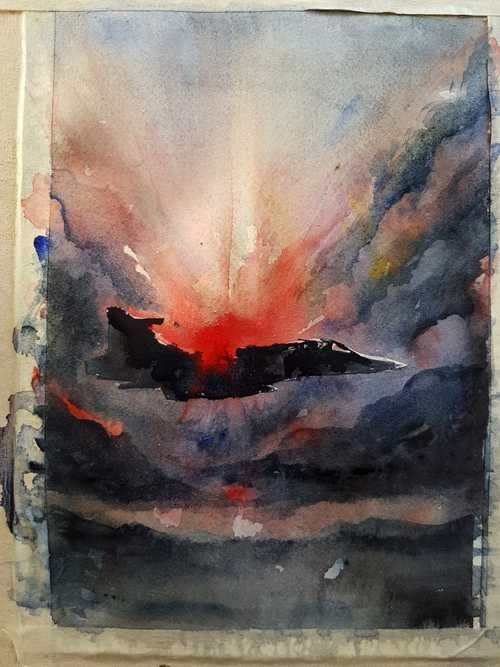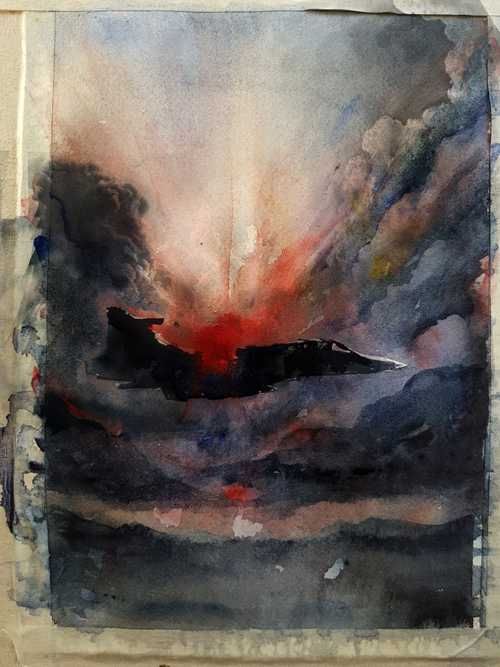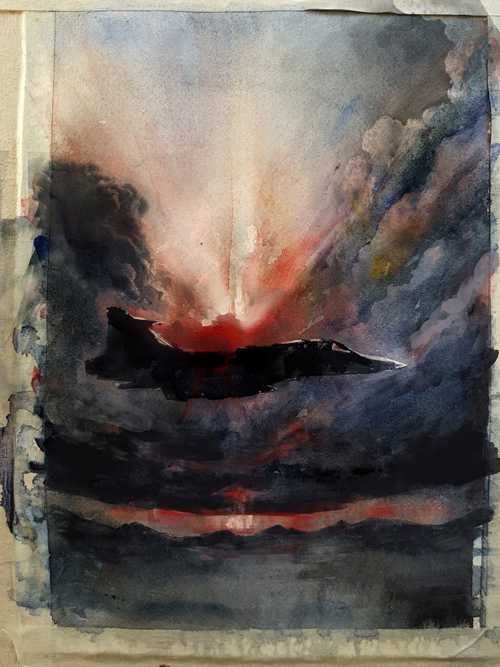 Final result again!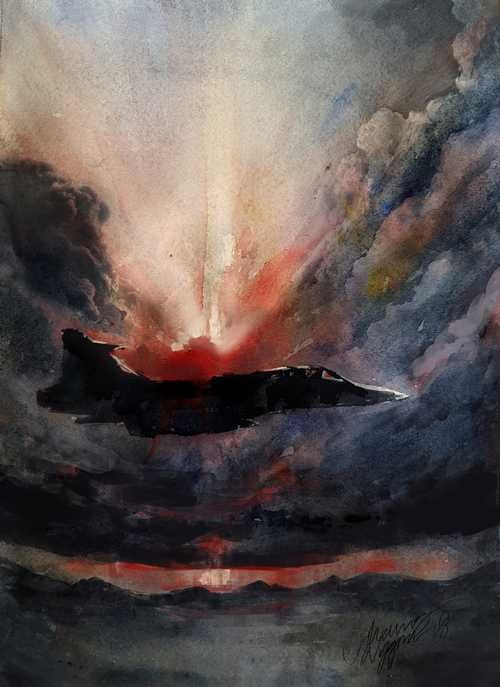 Steem out!

My next theme might be one showing the basic brush techniques in watercolor painting. What do you want me to show or paint?
---
You can order portraits/caricatures/illustrations/art via my website: http://jnart.se/hem. Paying with crypto currency is possible.

..:: :: :: * :: :: ::..

Follow if you like!


Instagram: jnart.se
---