I worked on glazin some of my pottery and discovered that some patterns are a lot easier than they look. I wanted to use two different colors of glazes on my large mug and on some smaller items.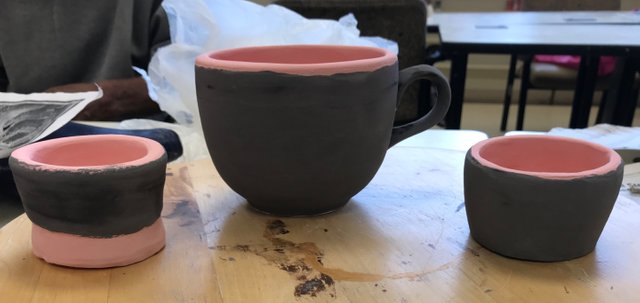 I used a small paintbrush and a large one. I was trying to make a straight line on the outside of the mug so that the interior color would outline the second color. My hand appeared to be steady, but when the glaze dried, I saw the wavy line that I had painted on. I tried three times until someone pointed out to me that I should have use masking tape. I never thought of masking tape with pottery. Of course I know to use it when painting walls but it never occurred to me to use it with ceramics.
I learn something new everyday.