Red Knight At The Reenactment Of The Battle Of Muret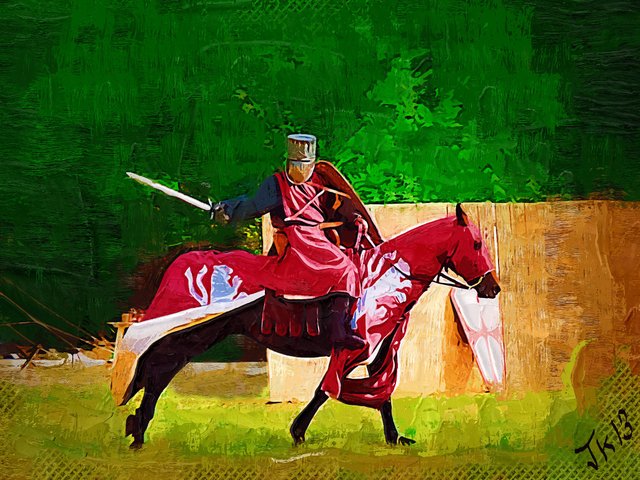 ---
Picture of a knight at the reenactment of The Battle Of Muret,Toulouse in 1213. In this battle the Crusader army of Simon de Montfort defeated and killed King Peter of Aragon.
This was the last major battle in The Albigensian Crusade, which Simon De Montfort helped in unifying the Languedoc with France.
Simon De Montfort credited his victory to divine intervention!
---