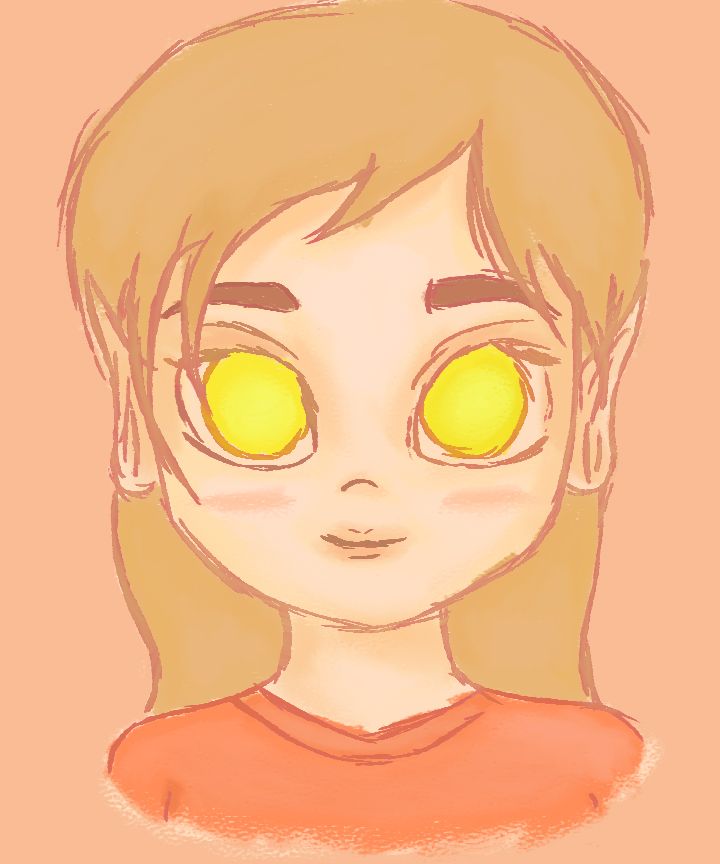 Hello everyone! I am here again just to post another simple art I made.. a cute little girl, I guess.
I made it with Adobe Photoshop CC and by using Wacom Intuos Comic.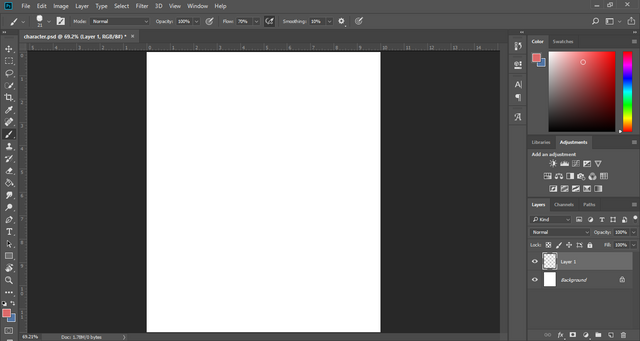 I started with a blank canvas, of course, with a size of 10 inches as width and 12 inches as the height.
Here, I tried sketching a guide for her lil' face.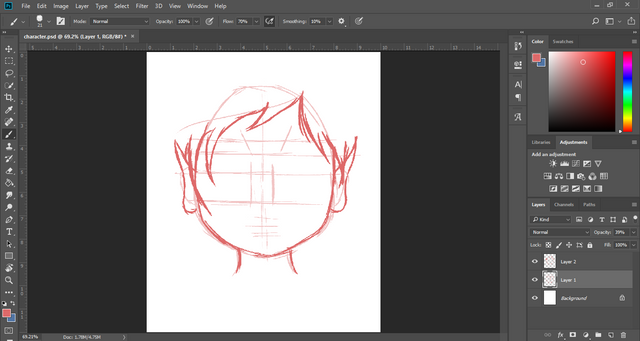 After putting the guide, I then drew her face shape quite nicely.. her ears and hairline.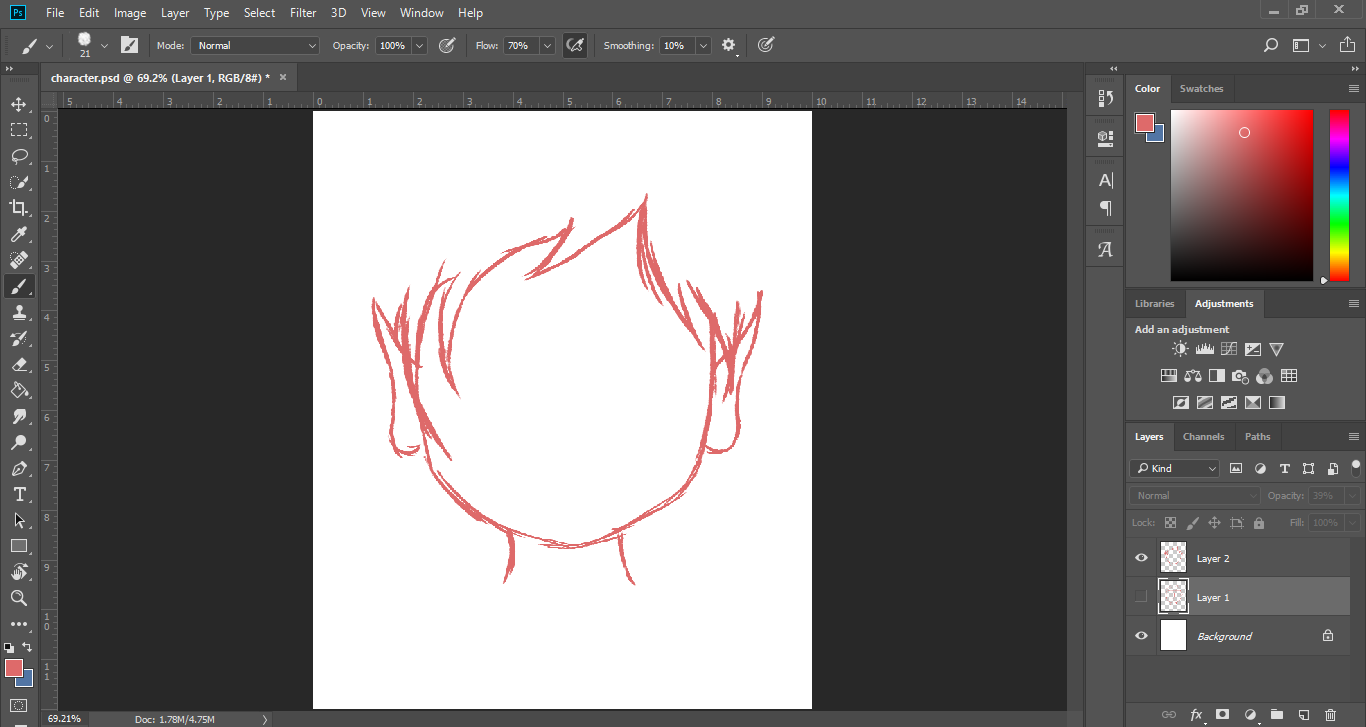 Take a look at it without the guides.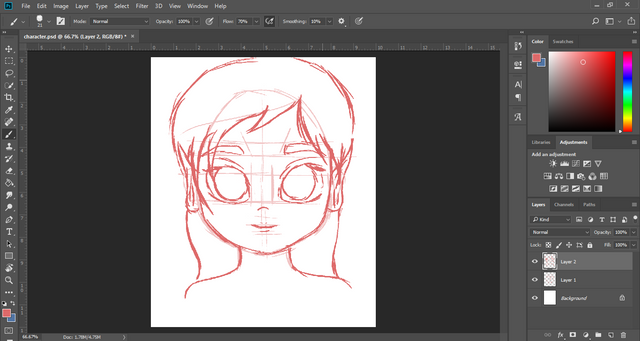 Next up, I drew her whole face.. from her hair to her chin.. and also the upper part of her body.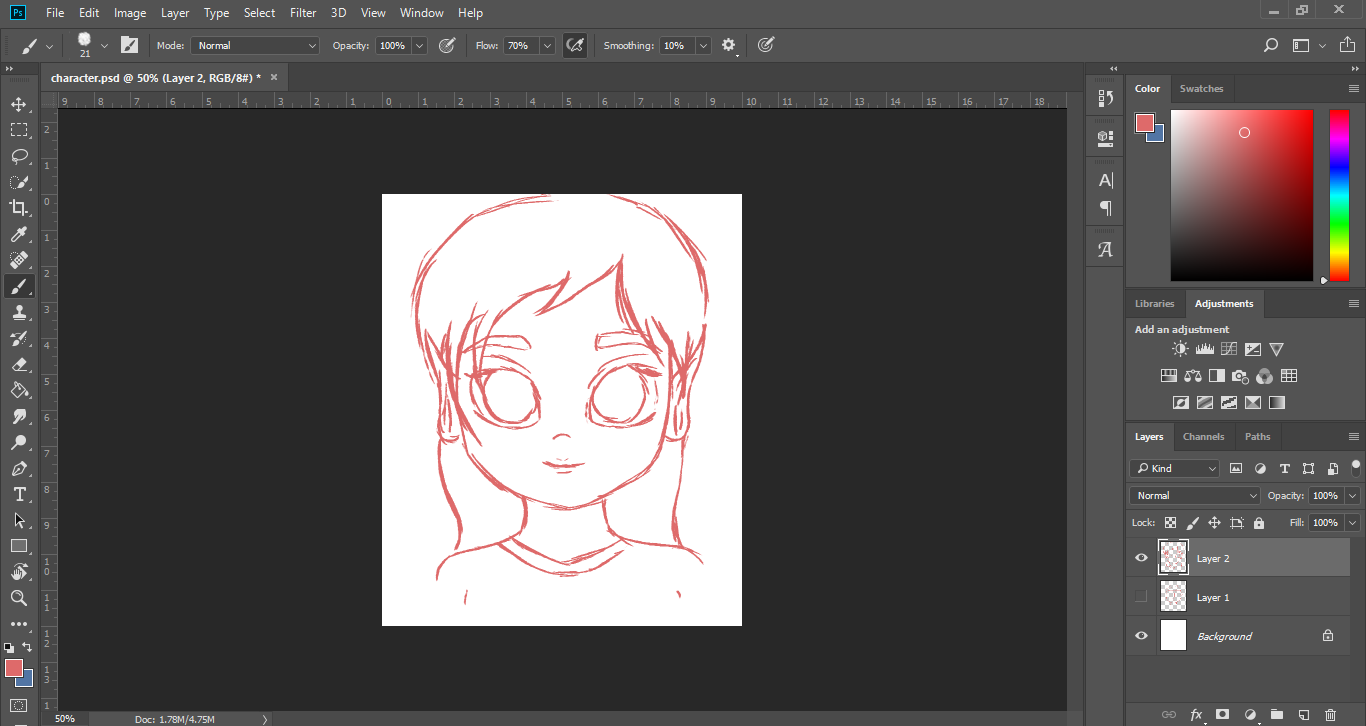 Here's another view without the sketched guides!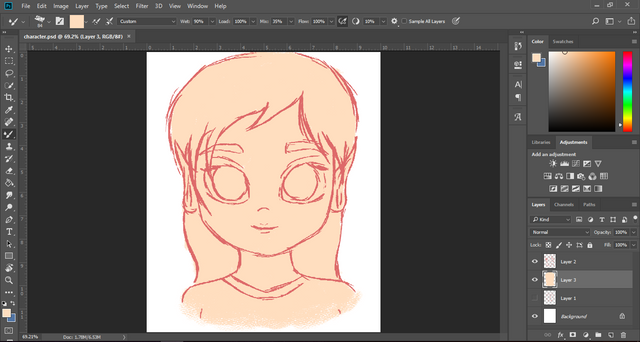 To the coloring part! I used a kinda peach and kinda pink color as the base for everything.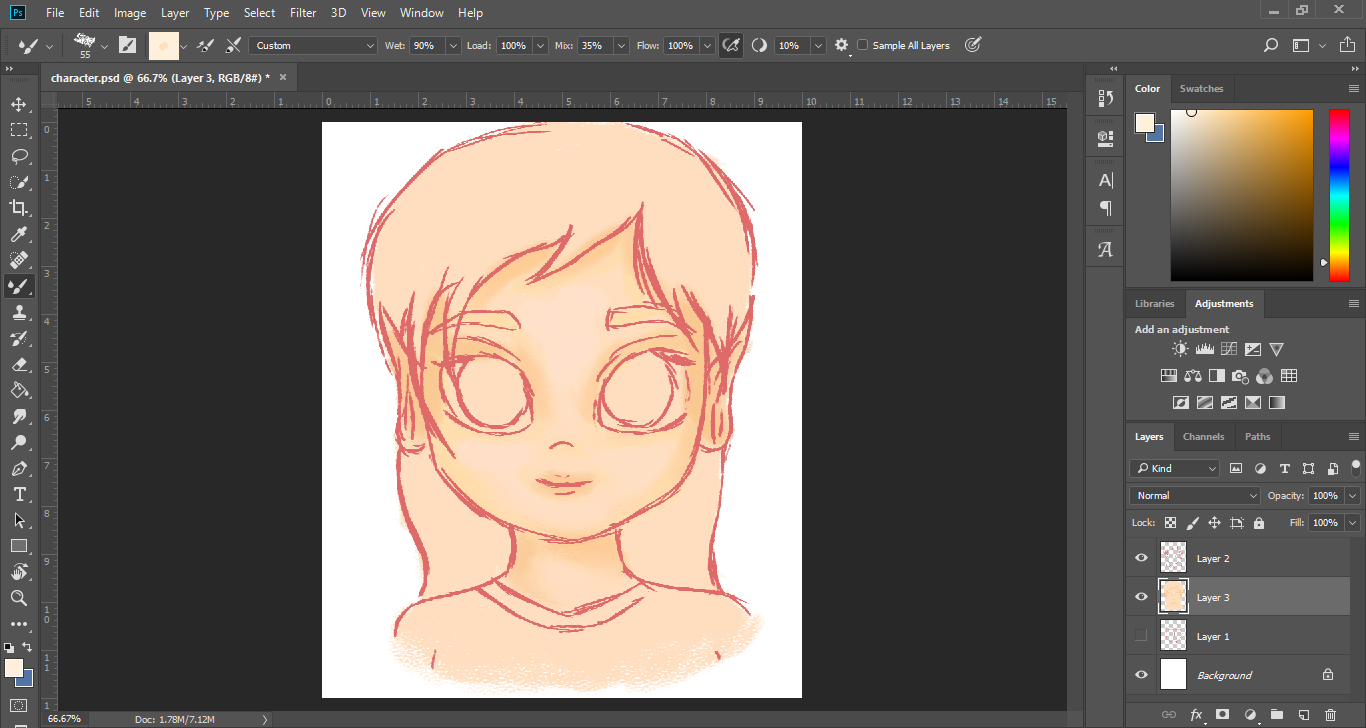 I added highlights and shadows to her skin. It is quite visible I guess.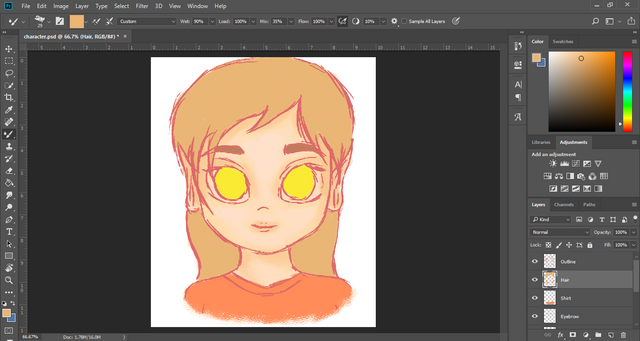 To shorten my post.. so that you won't get that bored.. I colored everything with different bases.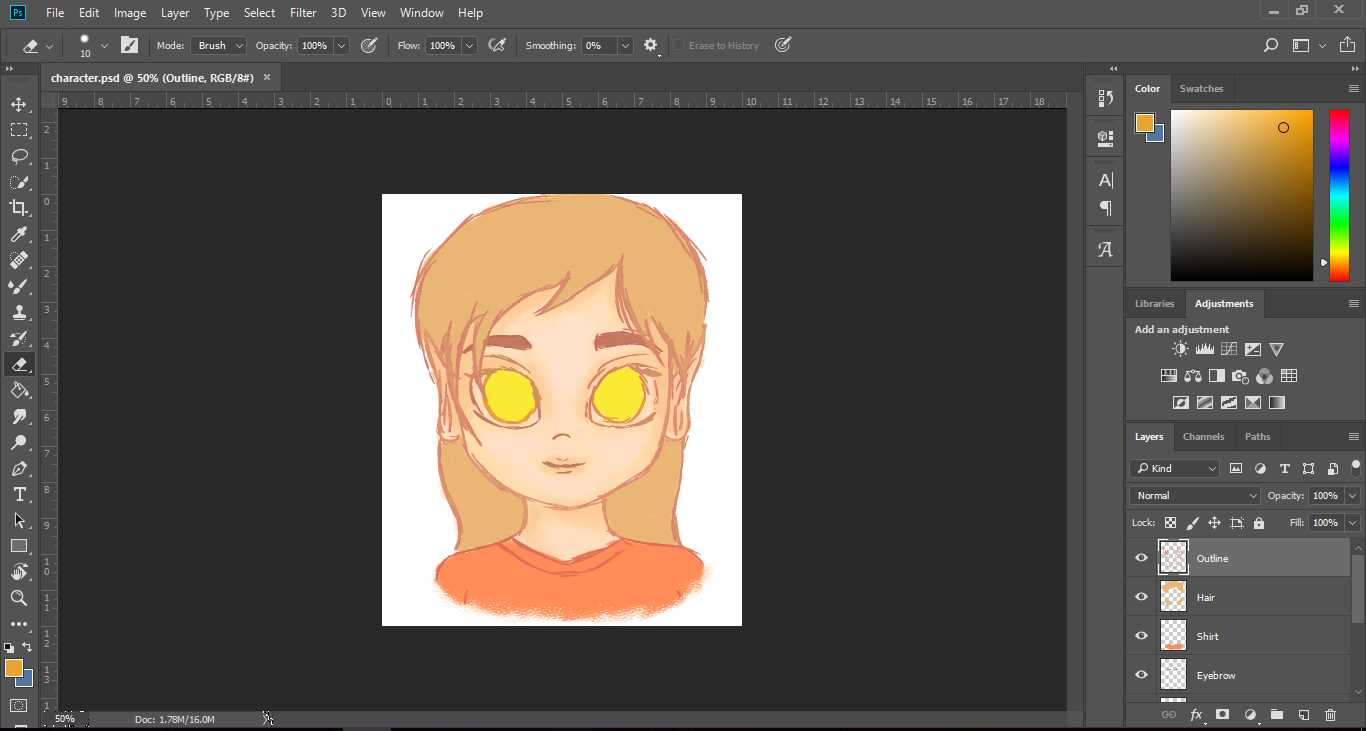 I did something to make the eyes pop a little bit..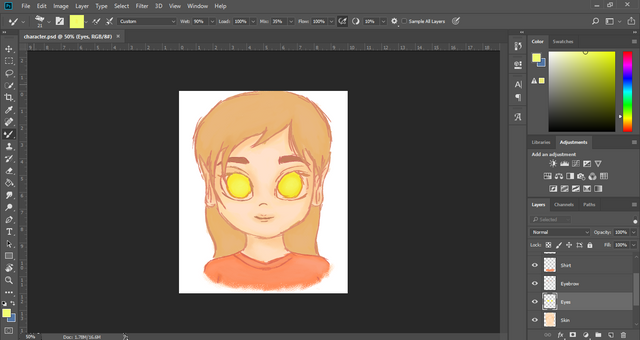 Lastly, the next photo below will show you that I erased the extra colors outside the outline and then chose a good background color..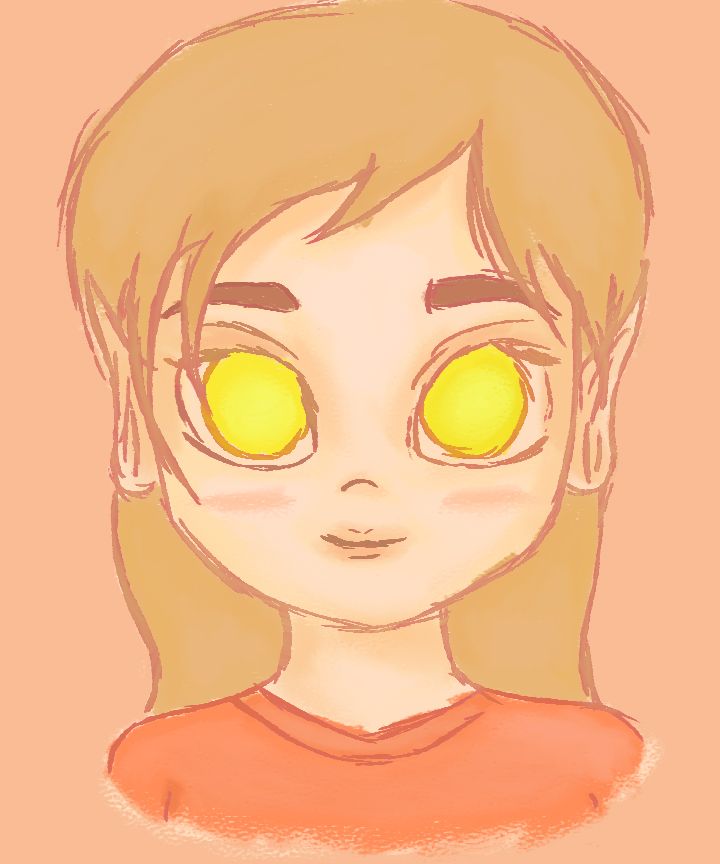 Ta-daa!!
Thank you for viewing my post! Please help me by upvoting this, the earnings will be saved up for my tuition on senior high school.. I appreciate your kindness!