Brief outline of the steps I took to design an album cover for a progressive rock power trio and the album "Outlier".
They wanted an artwork that was loosely inspired by the Amedee Ozenfant painting "Sisteron": The image has this mysterious desert aesthetic that worked well for the record. The idea was to convey cool colours as if the sun is beginning to set with a sense of mystery shrouding the large structures.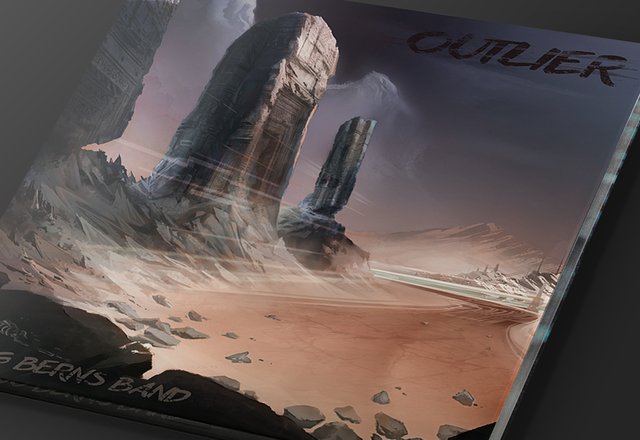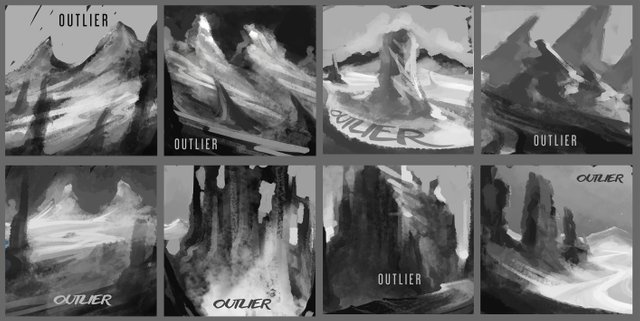 Here are the initial concept sketches I proposed. They are really rough but the idea was to knock out as many as possible in a short time. Towards the end I was beginning to feel more comfortable and we ended up running with the last sketch.
.
.
.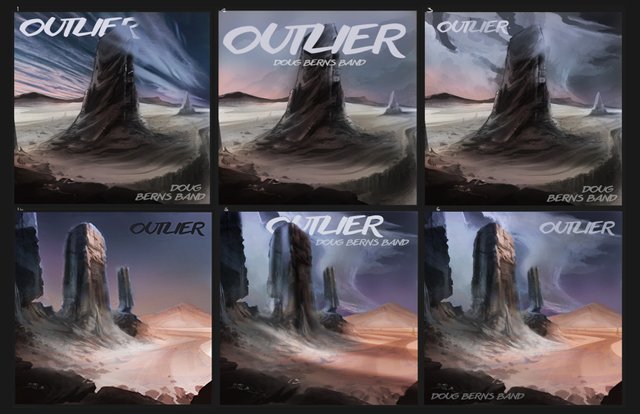 The band still wasn't decided on which version to go for so I took 2 sketches to a near finished result.
It was difficult to convey a monolithic sense of scale but I left subtle cues and small details.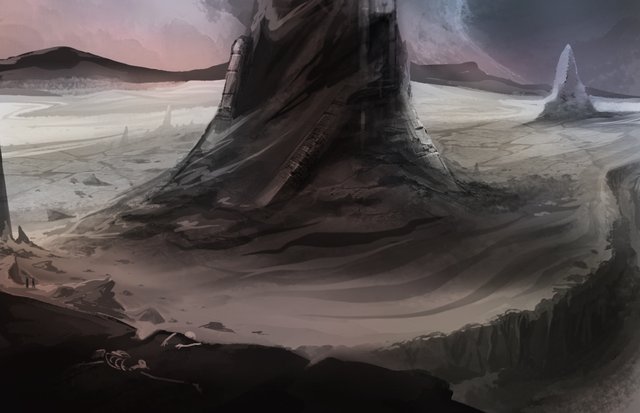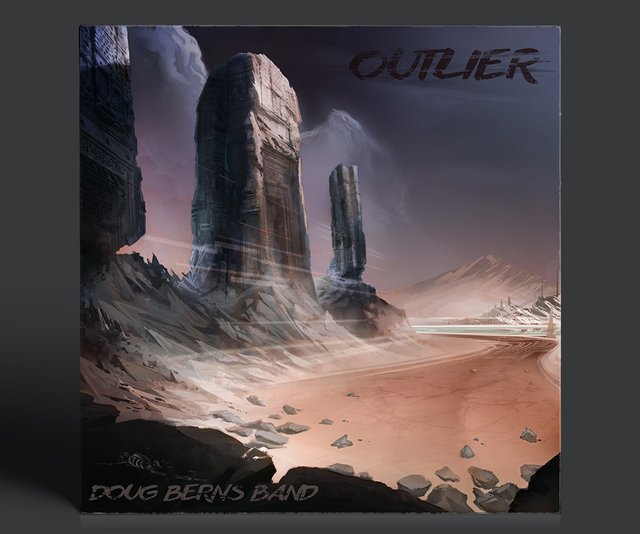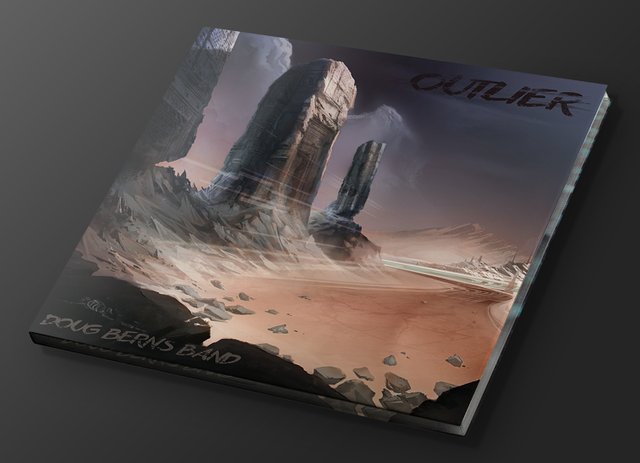 The album is not released yet, but you can check out one of their tracks here!