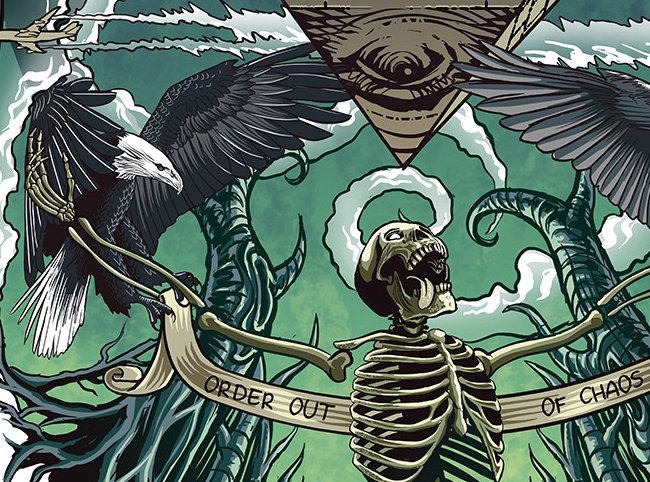 With the anniversary of 911, I dug through the archives to share an illustration from 5 years ago. I think the original sketch was actually from 2009.
.
.
.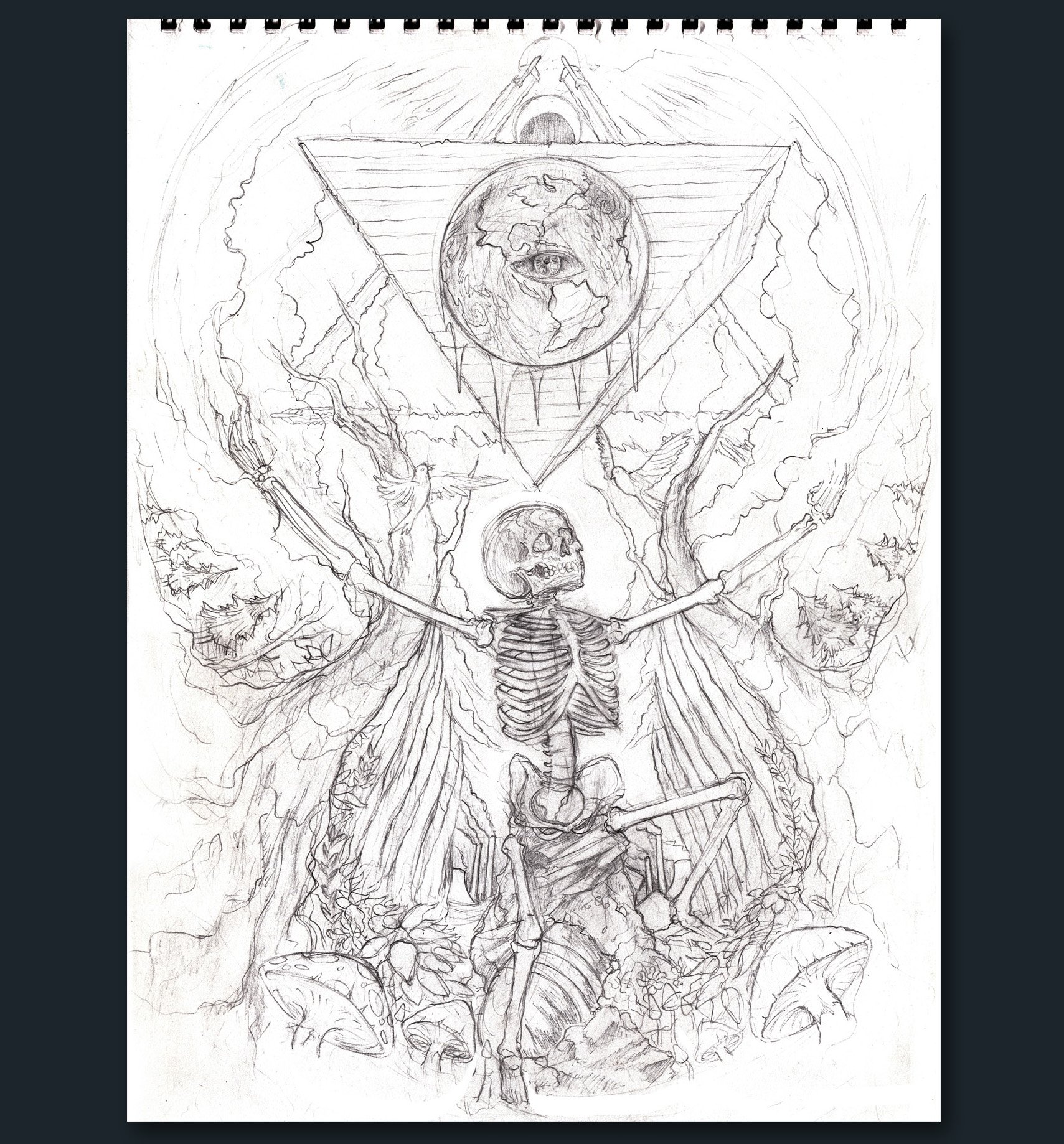 Here is one of the rough sketches I worked on. I changed quite a few things as it progressed but the basic idea stayed the same. A lively skeleton guy beholden and embracing his final refuge away from the turmoil in the distance.
.
.
.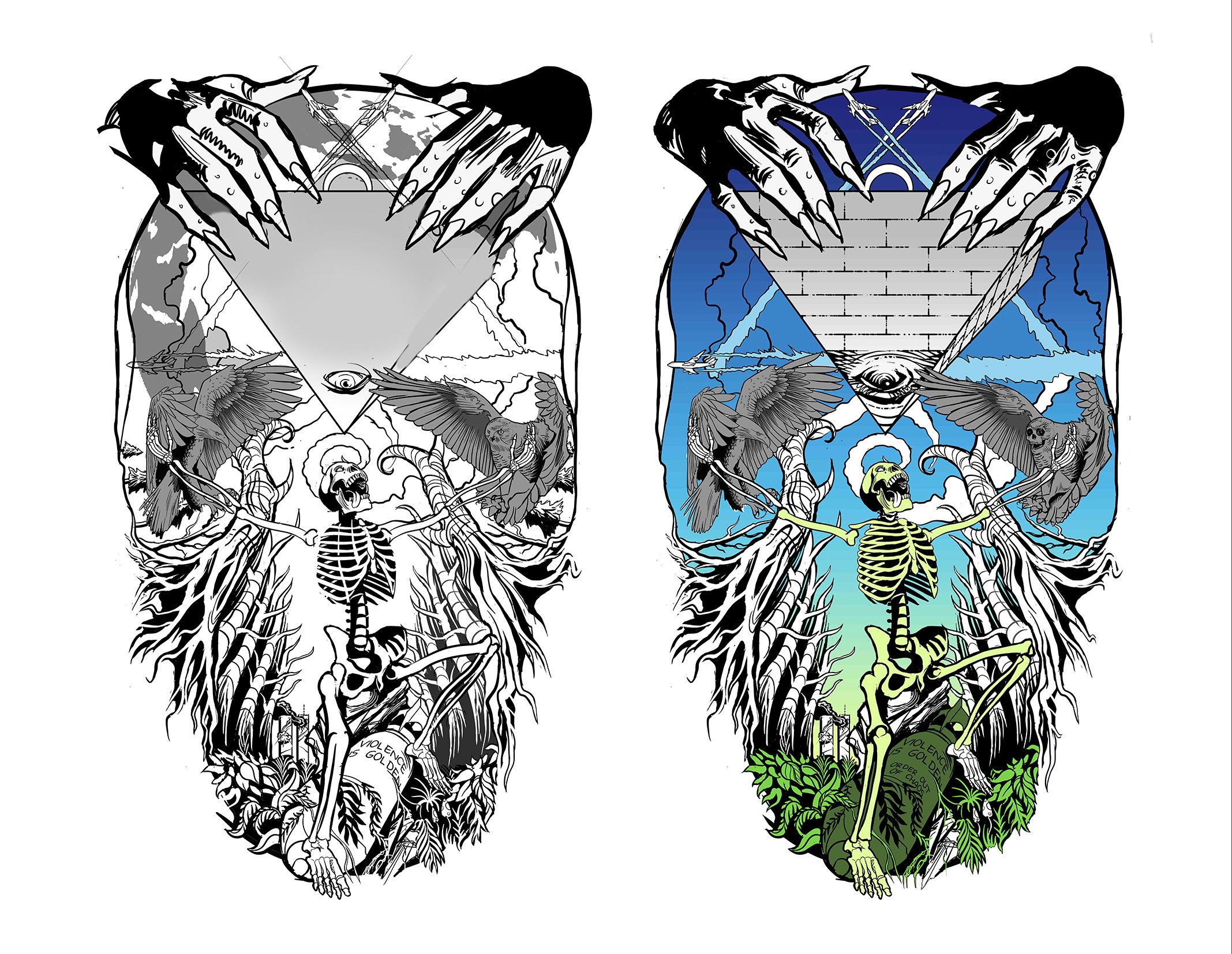 Making progress here. The outlines are finished and I've begun adding the base colours. I really liked the bright blues, But overall I decided to go with something gloomier and creepy.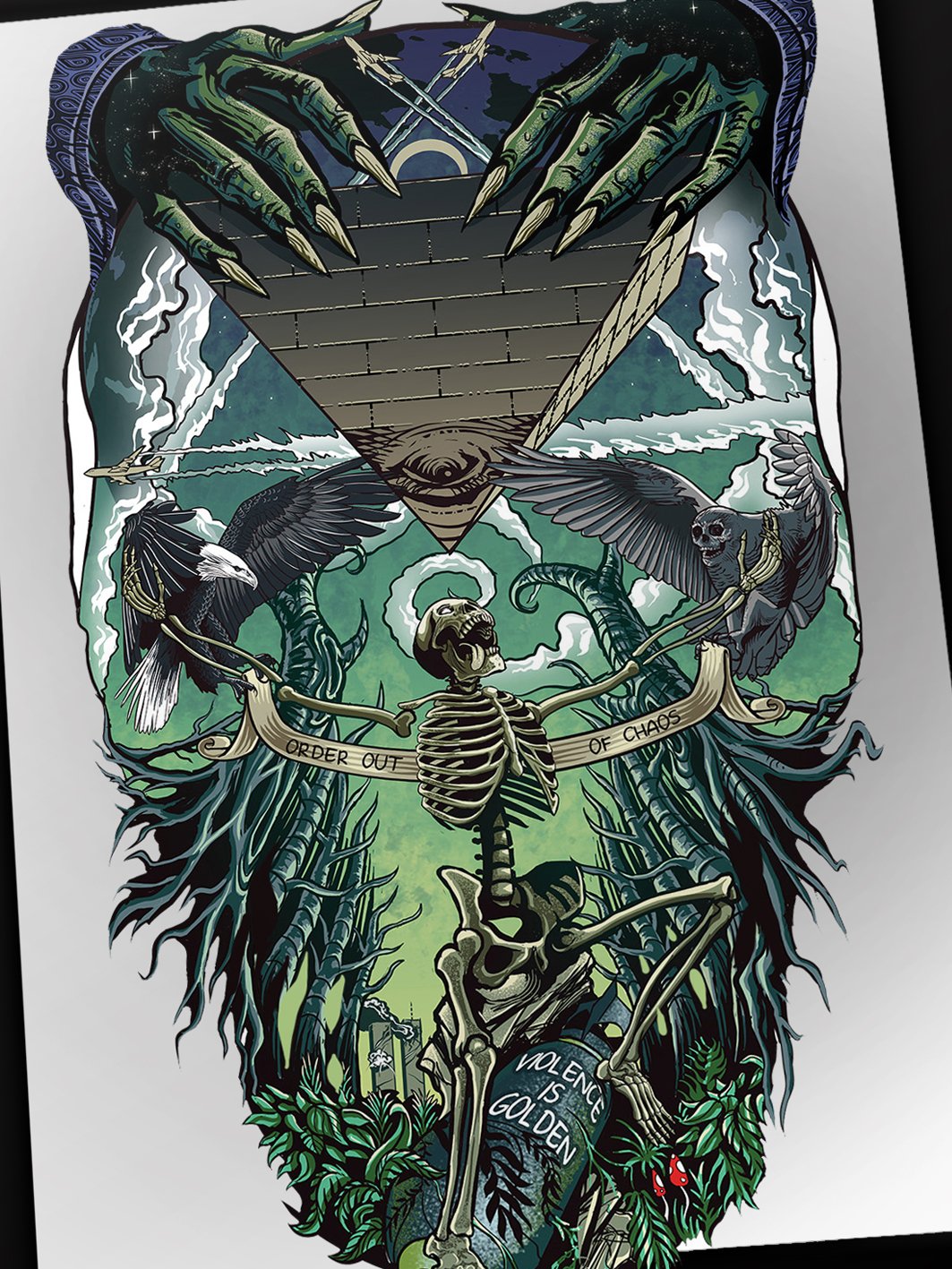 "violence is golden" History is written in blood. Powerful empires oppress anyone who stand in their way. If you wrote something that opposed the people in power, you would die and your writing destroyed.
George Orwell — 'Who controls the past controls the future. Who controls the present controls the past.'
Thanks for looking!