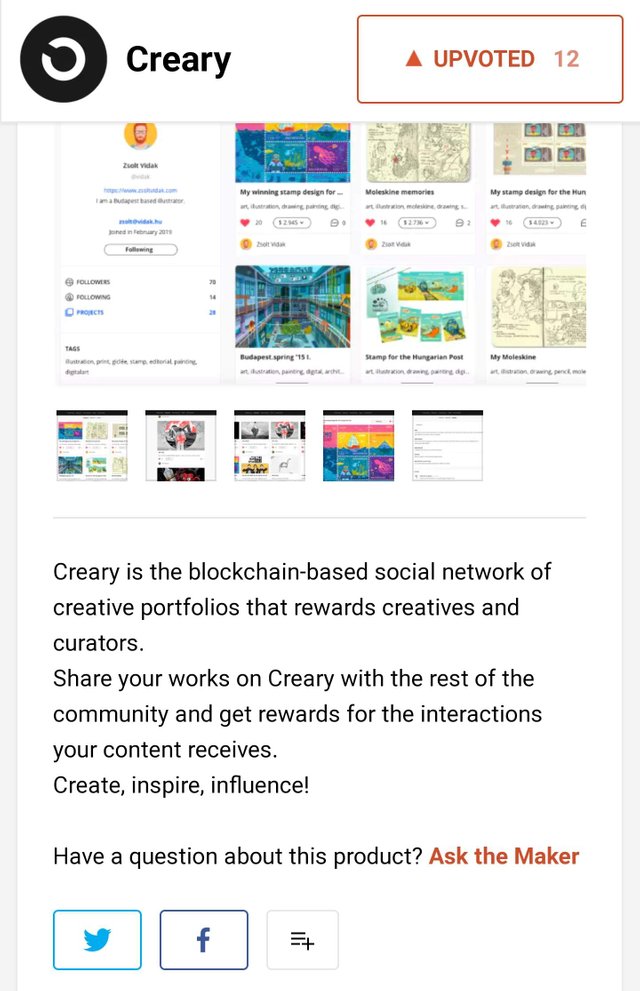 Hello peeps!🙌
As Creary Ambassador 🎨 I invite you visit our profile on @ProductHunt and help us gain visibility by upvoting and leaving a review:
https://www.producthunt.com/posts/creary?bc=1
Thanks in advance!🙏
About Creary...
Creary is the blockchain-based social network of creative portfolios that rewards creatives and curators.
Share your works on Creary with the rest of the community and get rewards for the interactions your content receives.
Create, inspire, influence!

As an innovative fact, in Creary, users will receive rewards for the interactions their content receives. The likes are not just likes anymore, so users should bet on the quality of what is published to get a good community of followers who vote for their works. Creary offers a public and transparent alternative to intellectual property. The platform applies the power of attorney of the revolutionary Blockchain technology in the process of registering content to create incorruptible proof of existence (POE) that certify the authorship of any digital work.
Pros:
New updates very often and many more implementations coming soon
Cons:
It needs still more people to join this decentralized ecosystem
So if you're an artist, photographer, painter, creative, designer, musician or audiovisual producer Join Creary! 🤗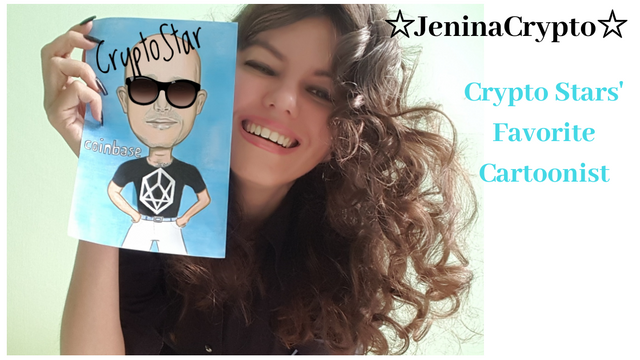 Posted using Partiko Android