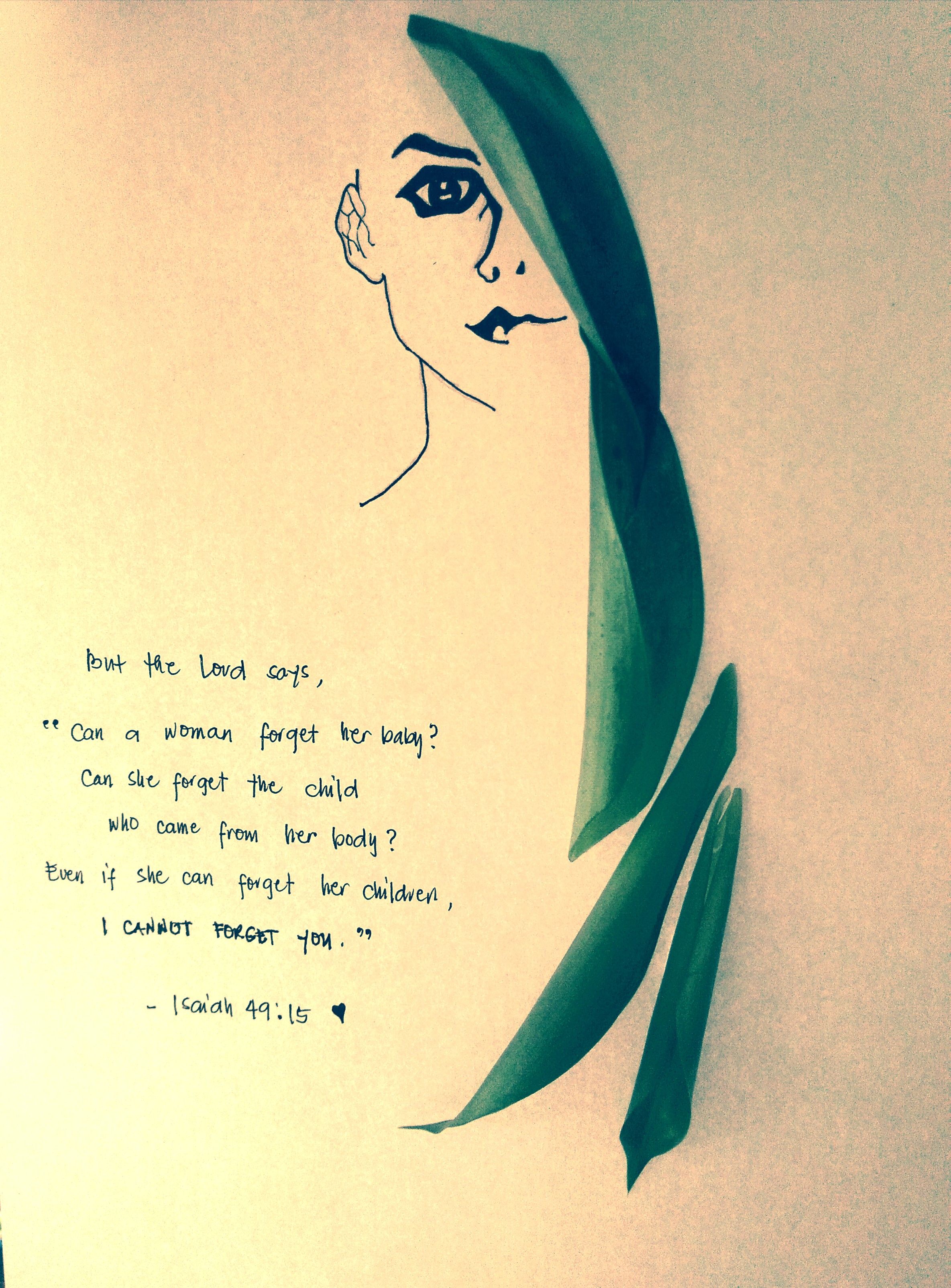 But the Lord says,
"Can a woman forget her baby? Can she forget a child that came from her body? Even if she can forget her children, I cannot forget you."
Hi steemit friends!! I'm alive again to share with you my artwork.. This is a picture of a woman that hides a different kinds of emotions within.
Here's how I made this simple artwork of mine.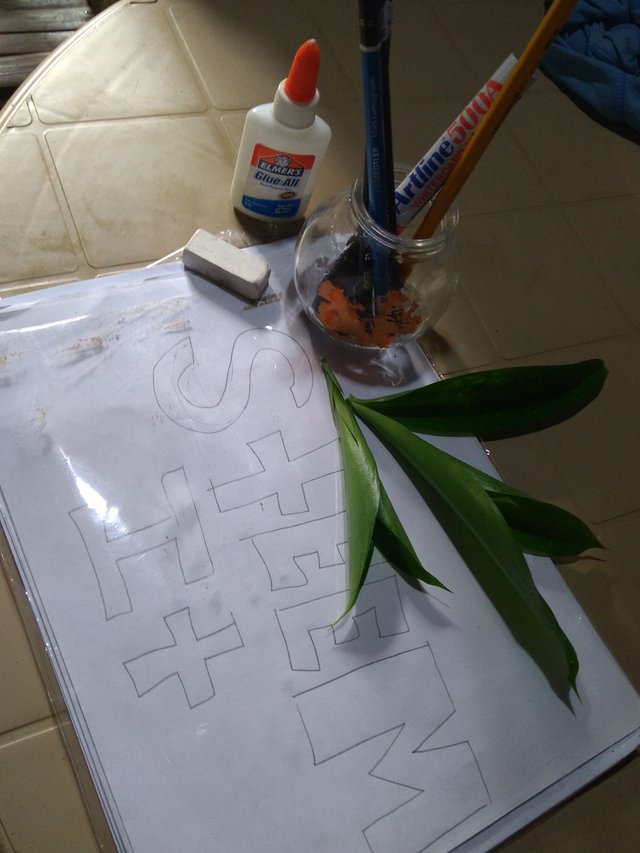 These are only the materials I used to make some artworks. I just only borrowed some of it since I don't have my own materials to use. These materials are not that so expensive like other artists professionals. It is just my kind pf hobby when I don't have something to do.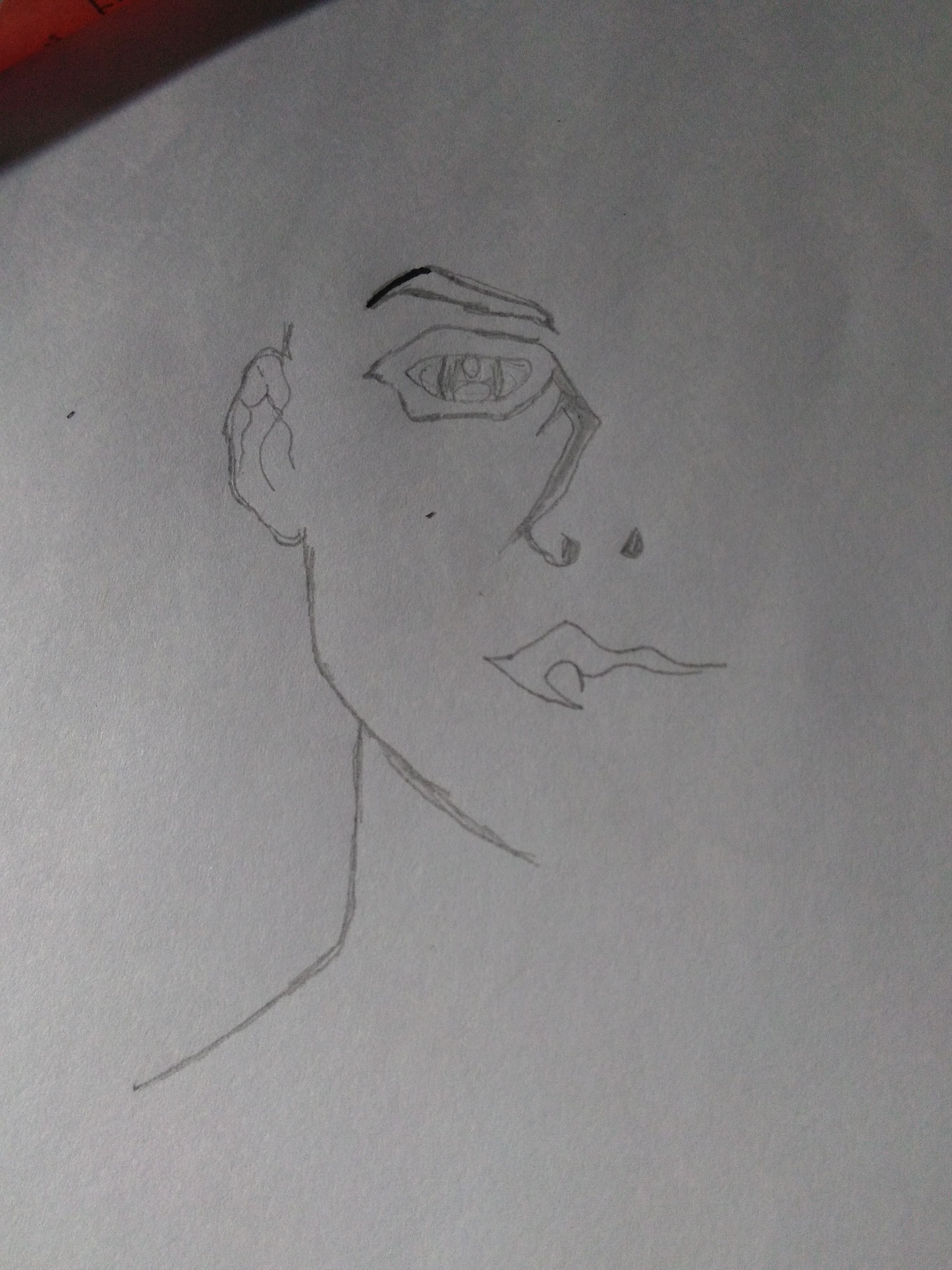 This is the outline of the face of a woman. I just made the face part only to make it not that so complicated.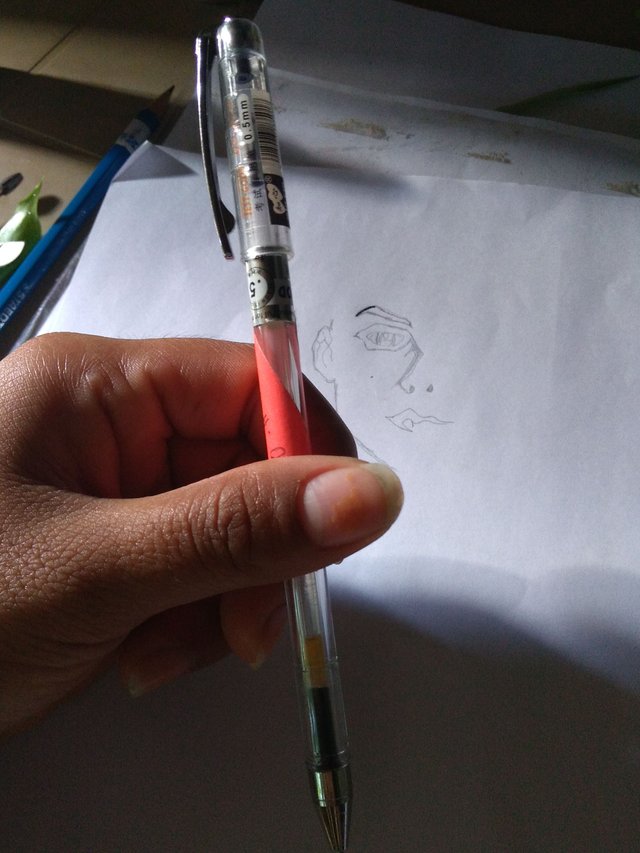 I just use an ordinary pen to fill the outline.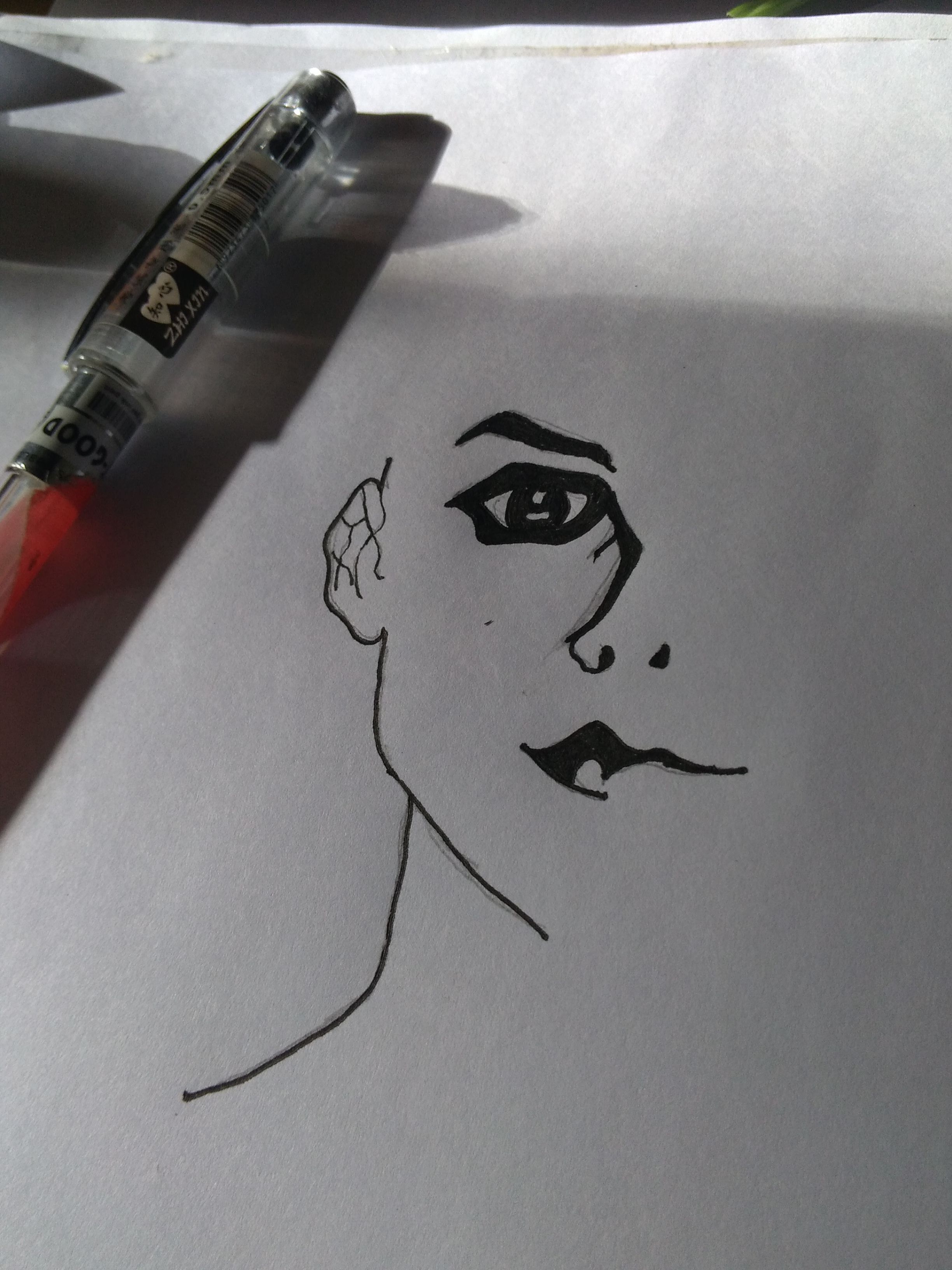 I already finished the face part.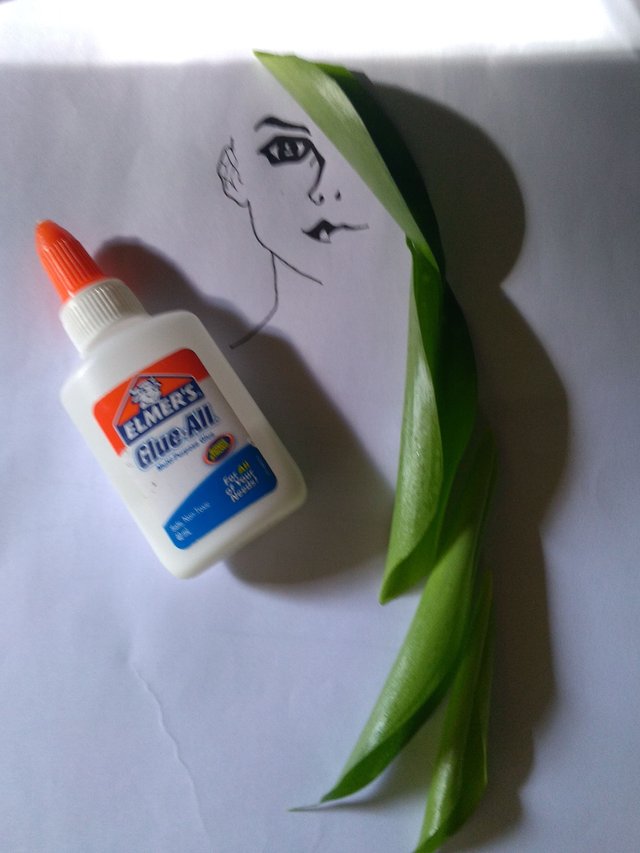 Leaves was one of the ideas I applied in my artworks since it can be easily seen anywhere. No need to go in the city and spent an amount of money.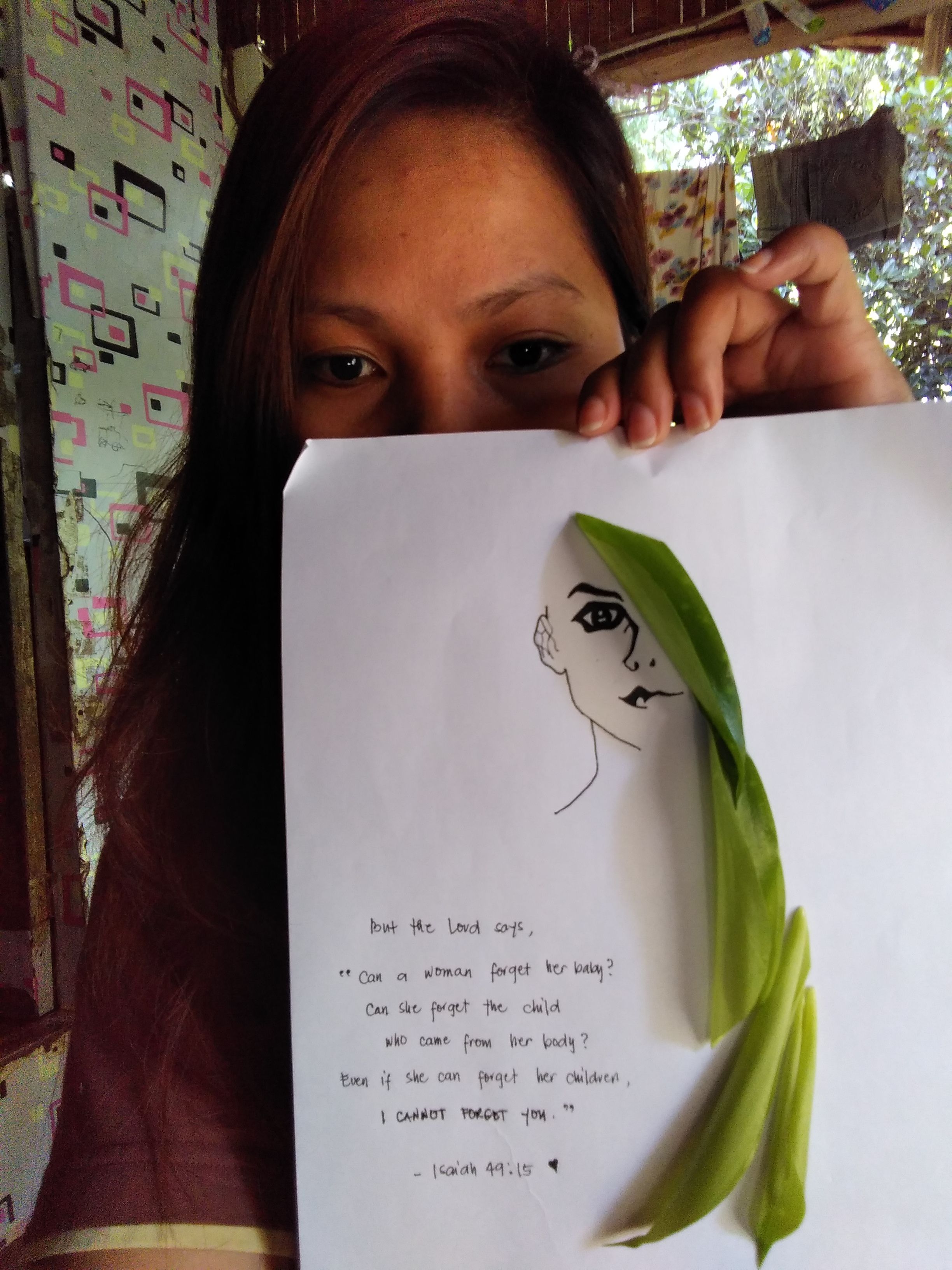 That is me taking photo with my artwork. I just made it this morning..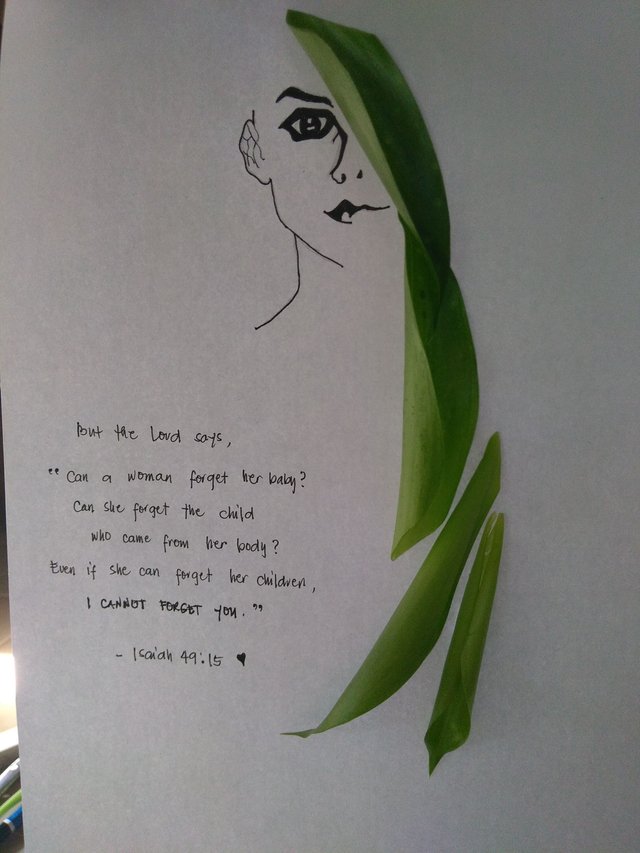 That is the original photo I took with my artwork before I edit and put some filters on it.
That would be all this time.. Thank you for dropping by. ✍️