Hi everyone! Today I have a day off work and I drew some scrap sketches... I finished the drawing I made so I'll show you the result step by step with a little of irony and sarcasm xD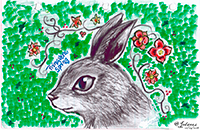 I wanted to draw something related to spring because is my favorite season in the year... Even tho here in Venezuela there are no seasons... There's only rainy days or the opposite which is quite hot weather.
Ok... Now I'll show you this day off work scrap :P
Step 1
Firts of all I made some lines in my old sketchbook... I tried to draw a bunny and I nailed it xD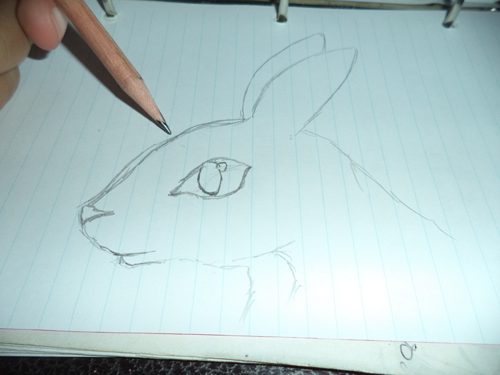 Step 2
I added some flowers because flowers make any horrible sketch looks better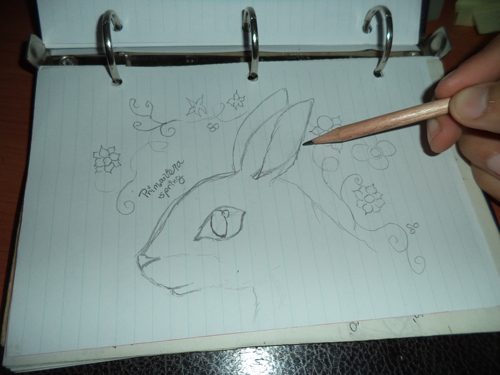 Step 3
With a regular color pencils I added some beauty details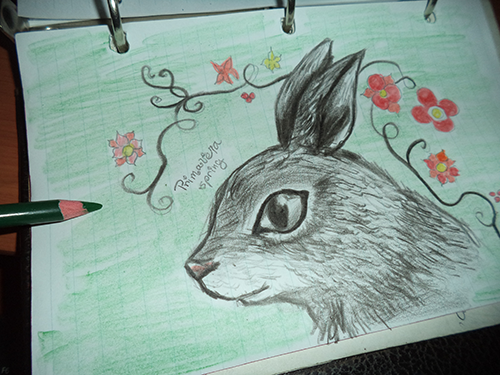 Step 4
With a green marker I made lines to have a spring effect of grass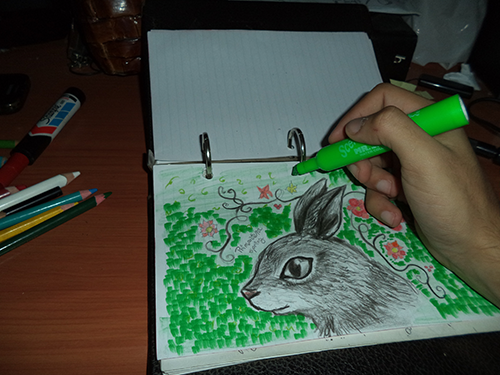 Step 5: Result
Took a pic of the final result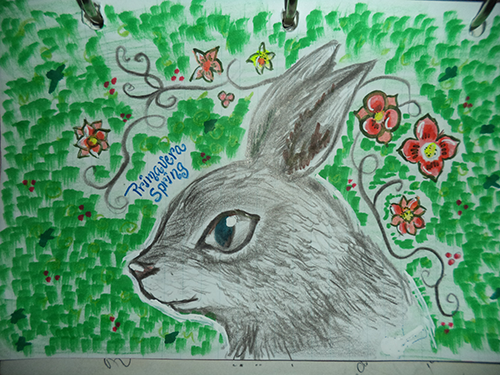 Step 6
I took a selfie so you can see who's the terrible artists behind this sh*t xD.... I prefer digital style you can notice why if you have seen my last artworks...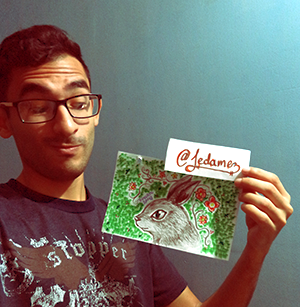 Paso 7: Digitalization
I digitalized the drawing with my Canon Pixma MP230 to show this scrap in HD xD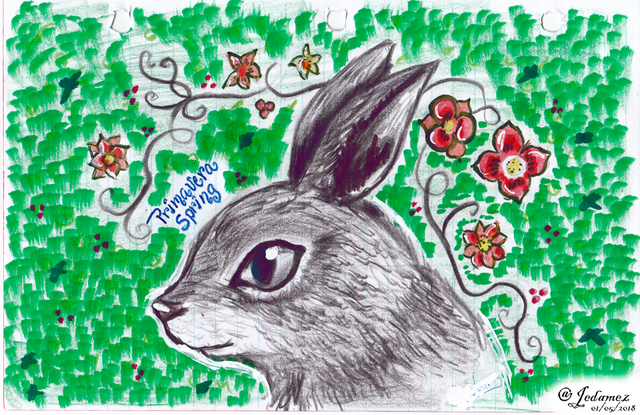 That's all for now... Thank you for your time.. I sed you a great hug... I'm Over & Out.