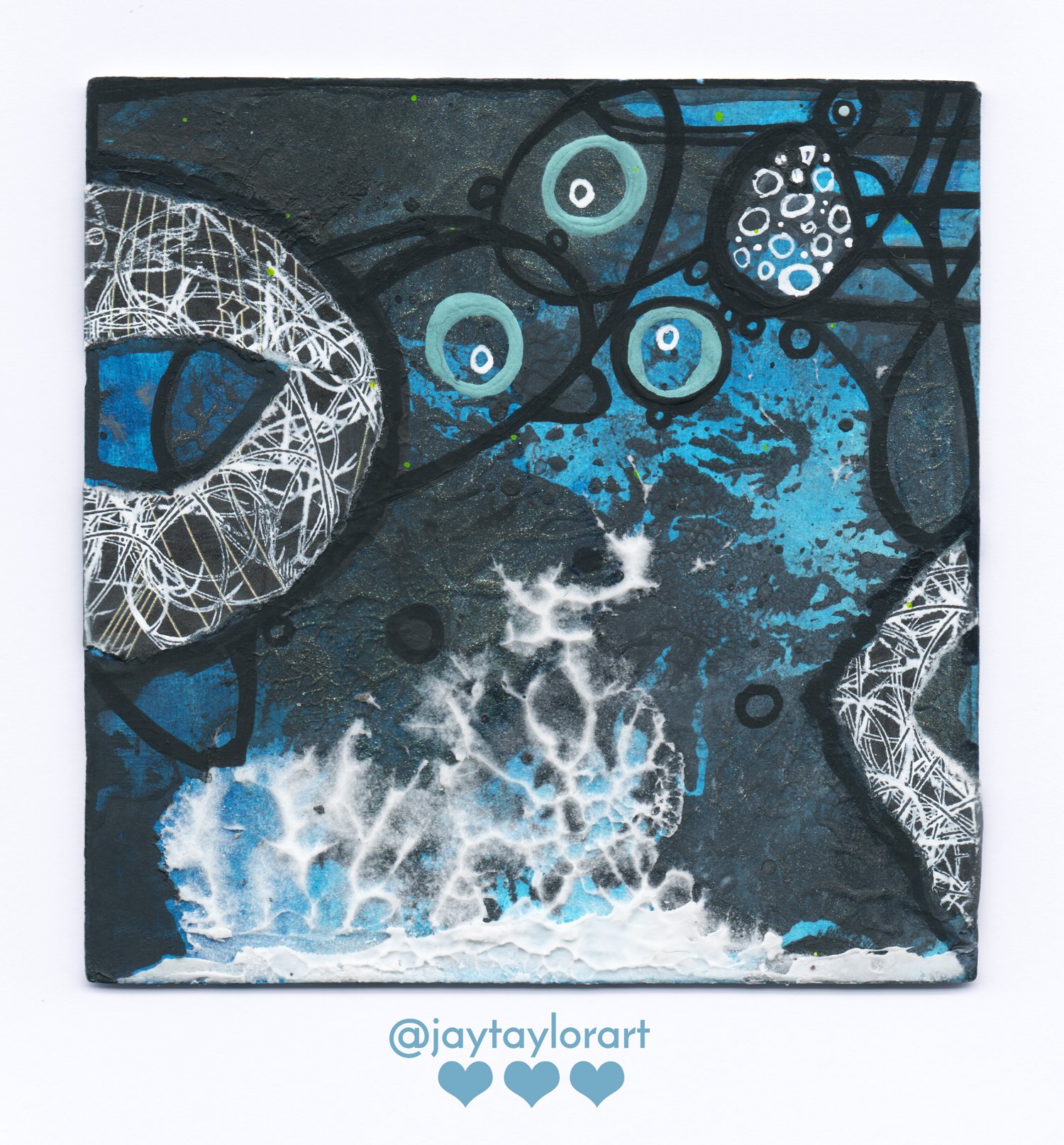 Turtles All the Way Up, completed 22nd January 2018.
Turtles All the Way Up - Miniature Painting
'Turtles All the Way Up' is an original miniature artwork, created using acrylic paints, fabric paint, texture paste, gel and Posca pens and collaged handmade materials on 3" x 3" upcycled mount board.
Its title is a play on the zen story about the world standing on turtles "all the way down!". I can see three little turtles, interwoven, heading to the surface together. Can you see them, too, or do you see something else entirely - or maybe nothing at all? I'm always fascinated by the forms that manifest spontaneously in my paintings, and equally so by the things other people spot which I have often missed entirely!
---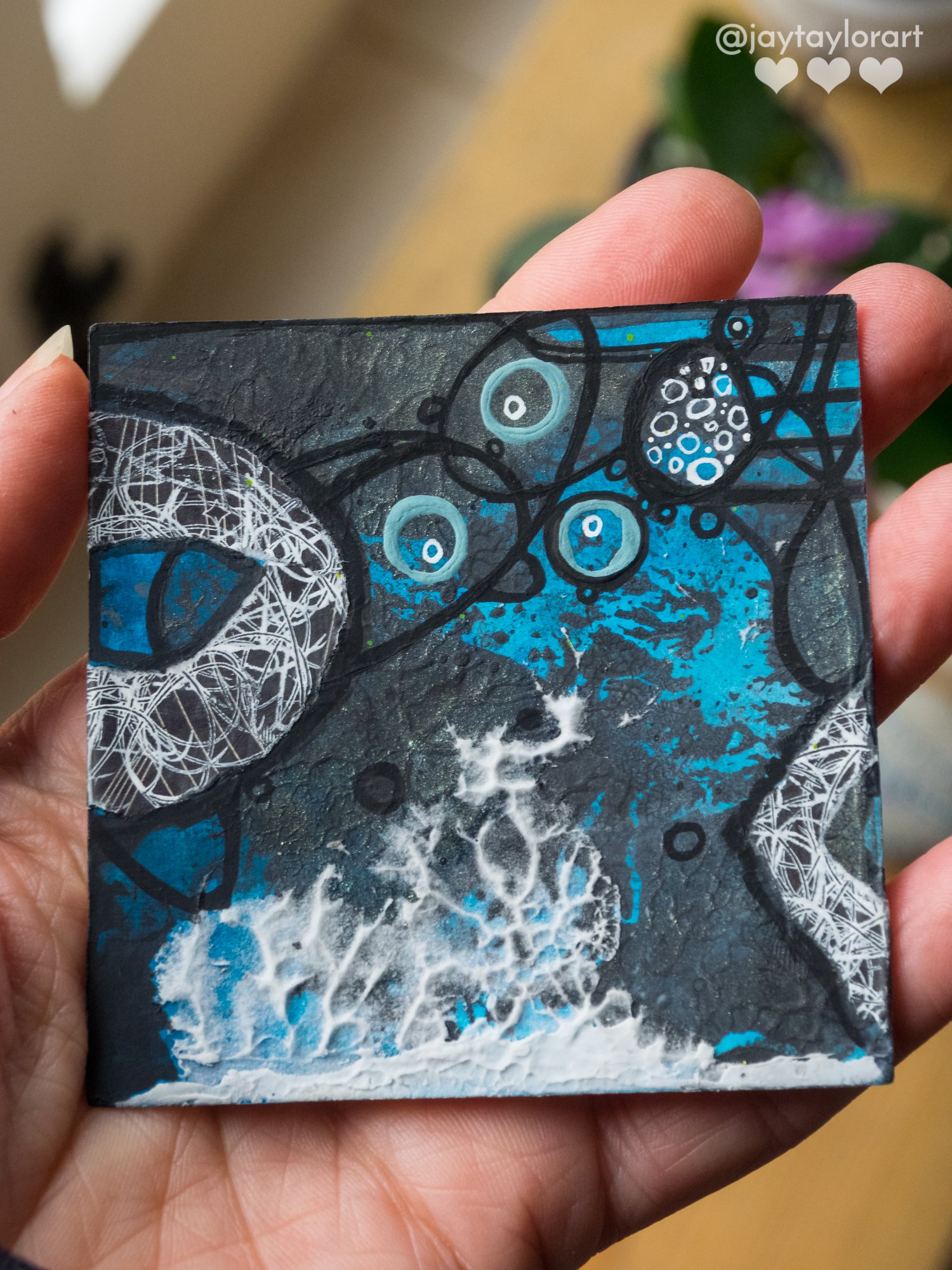 ---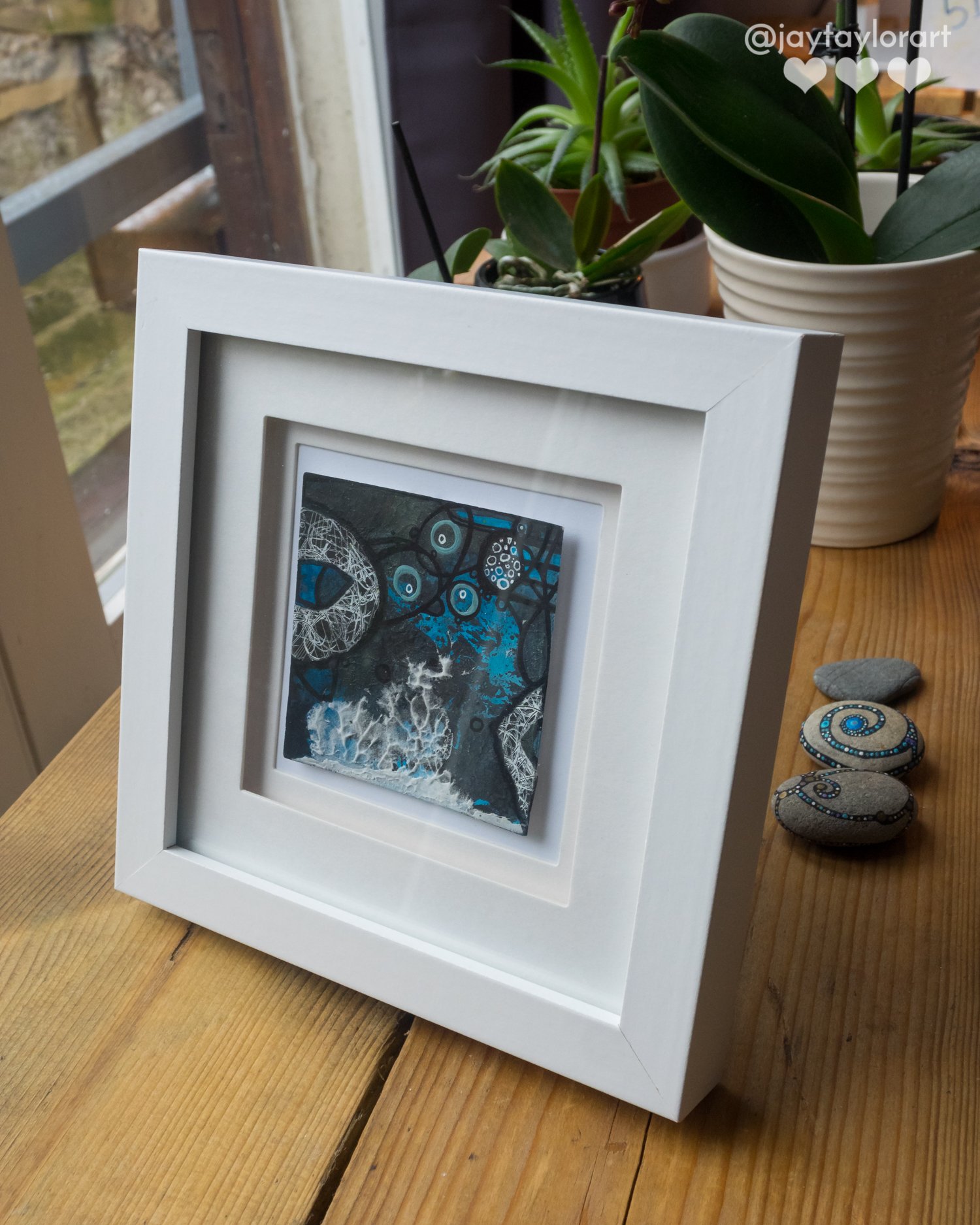 ---
If you've fallen in love with this painting...
...you may be interested to know that it is available for sale in my store on Etsy. I'm also very happy to sell direct - payment accepted via PayPal or, of course, in Steem or Bitcoin!
---
'Turtles All the Way Up' is also available on 50+ print on demand products including clothing, homewares and device cases. Click here to find out more.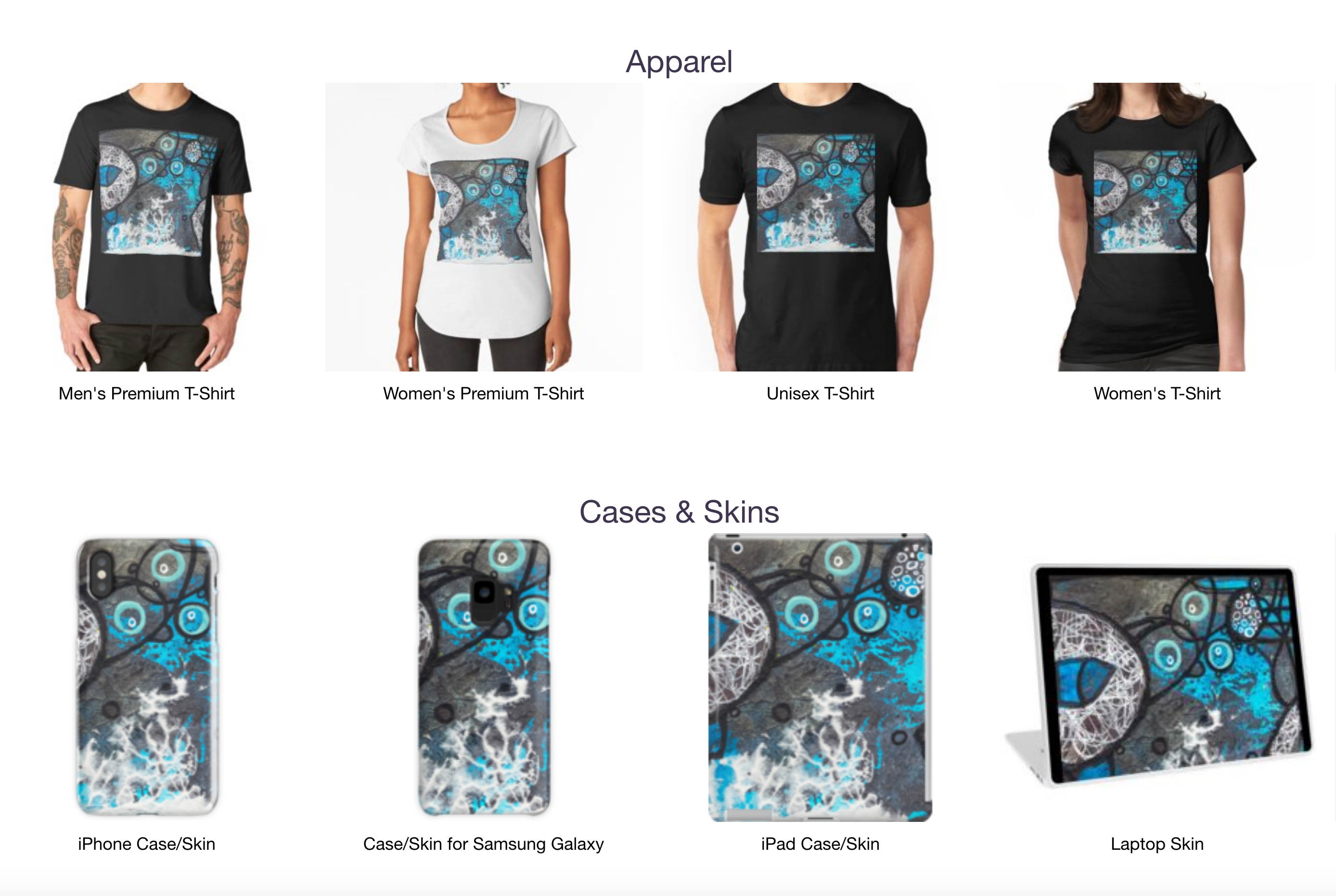 ---
I hope you've enjoyed this post. As an independent, self-financing creative, and radically unschooling Mama, your support, kind-ness, and appreciation of my always-original content are most welcome! Please feel free to comment, upvote, Resteem or otherwise share this post if you feel called to do so.
With love,
Jay x
---
Click here to get more Upvotes by registering with SteemFollower or SteemEngine