Hi guys! I'd like to share a couple of designs with you which I've just added to my portfolio of print on demand products at redbubble.com. The first is called 'Born To Barefoot', and began life as a hand-painted design which I created on the spur of the moment using fabric paints and Posca pens on a t-shirt. The footprints are my actual footprints, created by standing on the the shirt after painting my feet with fabric paint!
This design was created as I was about to serve as an official photographer at Wallingford's Bunkfest Berr and Music Festival and wanted to wear something to lighten the 'WTF?' moments which would inevitably arise out of padding around the festival barefoot...It's kind of a standard joke that I sometimes use when confronted with people staring or being rude - I tell them in hushed, conspiratorial tones that although it's embarrassing and hard to come to terms with, sadly I was "born this way." I figured the t-shirt would play along nicely with the joke...
Here's a photo of me wearing the finished t-shirt at Bunkfest: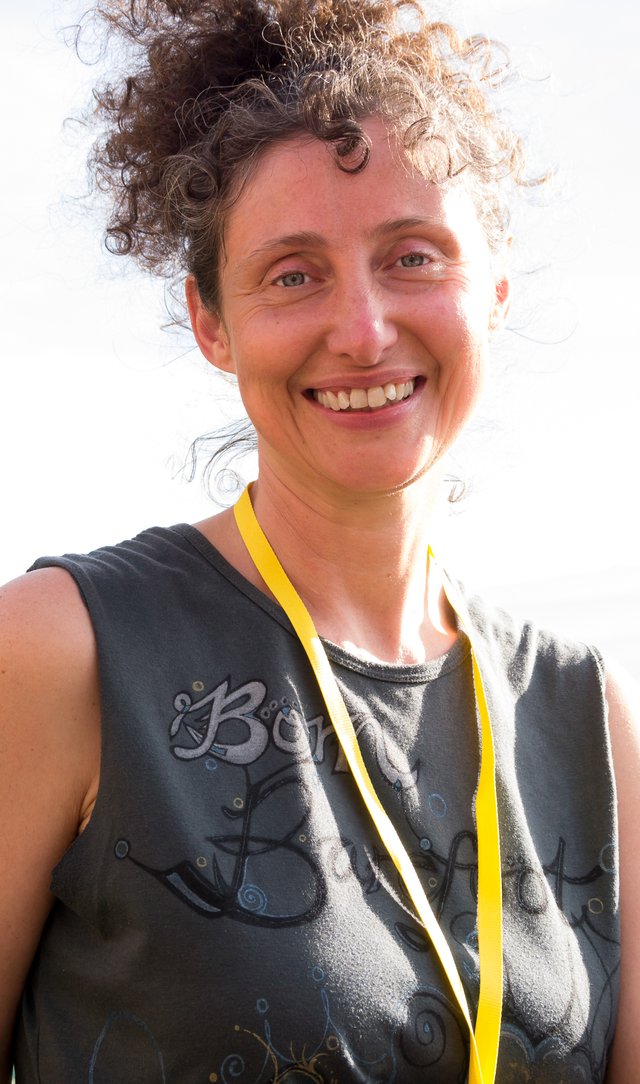 ---
The first step in making this hand-painted design usable for print products was to photograph it laying flat: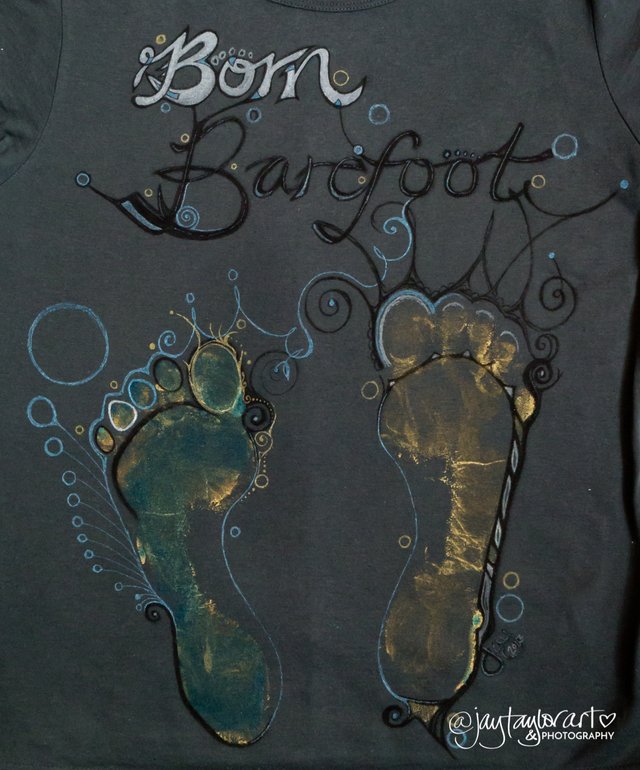 I then took the photo into Photoshop and started editing it, to try to remove the background. This proved to be a very difficult task, as the grey colour of the t-shirt is pretty close to many of the design elements, so it's a devil to isolate one from the other.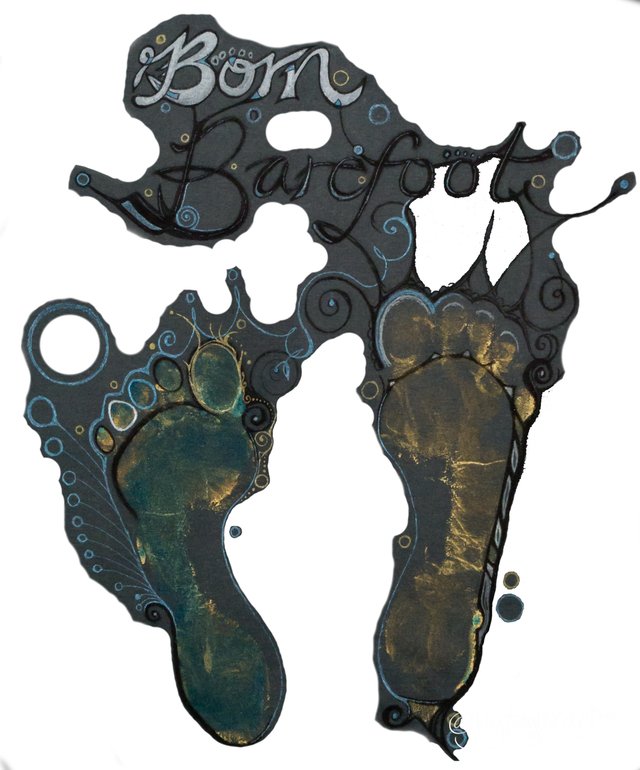 ---
In the end I gave up on trying to do it this way! I then took the photo into Adobe Illustrator instead and played around until I arrived at a vectorised version of the artwork that looked attractive to me. It was then much easier to remove the background in vectorised 'chunks'. I also changed the handwritten 'Born' to a typeface called 'Air Wooster' and added a 'to', so that it now reads 'Born to Barefoot':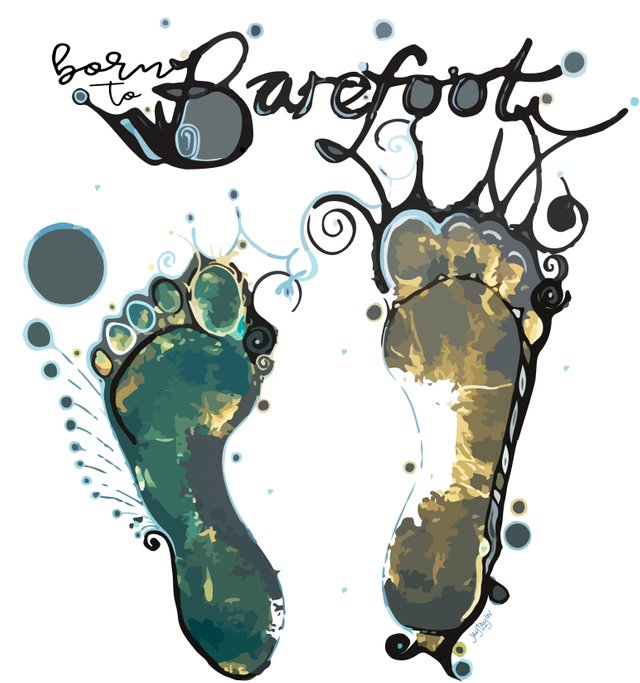 ---
Having created a vector graphic from the photo of the original artwork, I was then able to upload it to my portfolio at redbubble.com and make it available print-on-demand on over 50 print products, including clothing, homewares, device cases and stationery: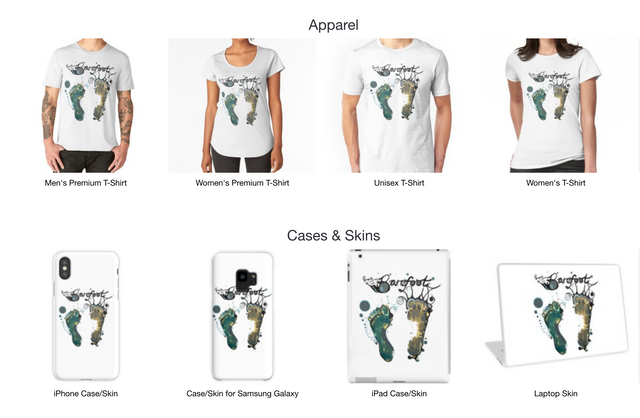 ---
I hope you've enjoyed this post. As an independent, self-financing creative, and radically unschooling Mama, your support, kind-ness, and appreciation of my always-original content are most welcome! Please feel free to comment, upvote, Resteem or otherwise share this post if you feel called to do so.
With love,
Jay x