Hi, Steemit friends!
I recently started to collect art. This makes sense because art is both nice to look at and reflect human psychology.
I have bought three items over the last couple of weeks: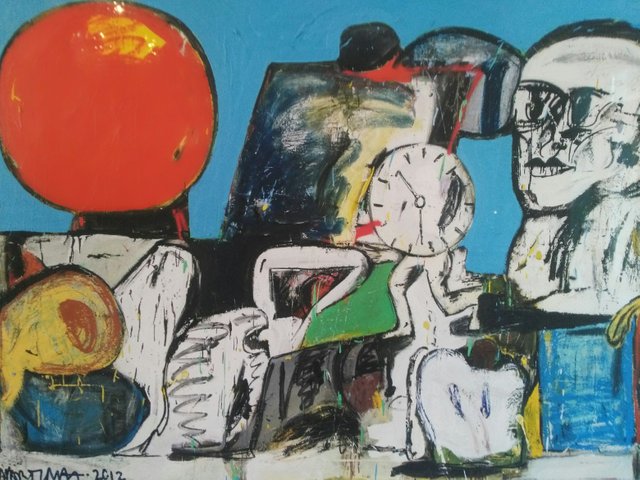 Time Assassin, 2012 by Eddie Martinez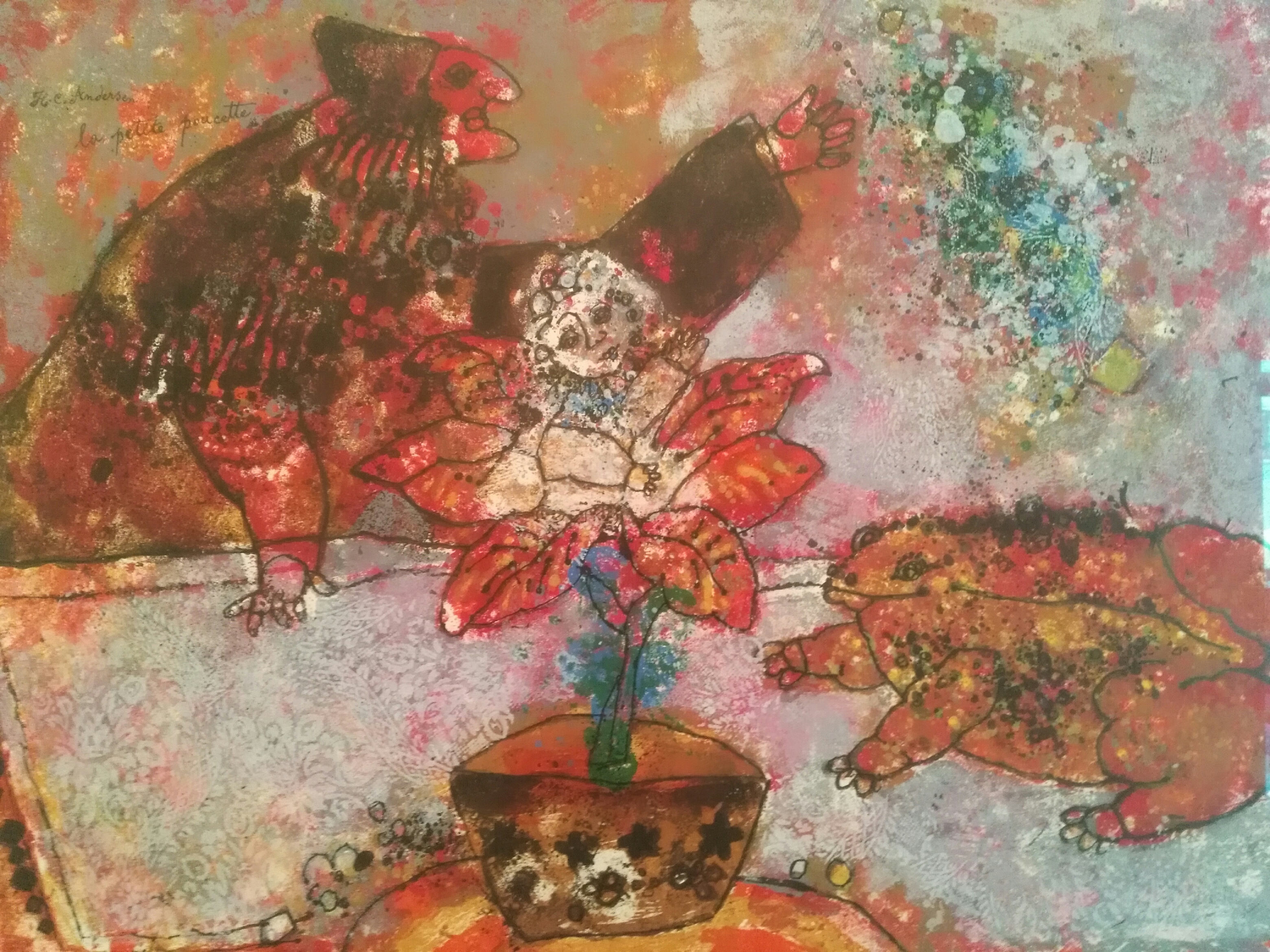 H.C. Andersen La Petite Poucette ("Thumbelina") by Theo Tobiasse.
I like the redness of it all with Thumbelina sitting on a flower.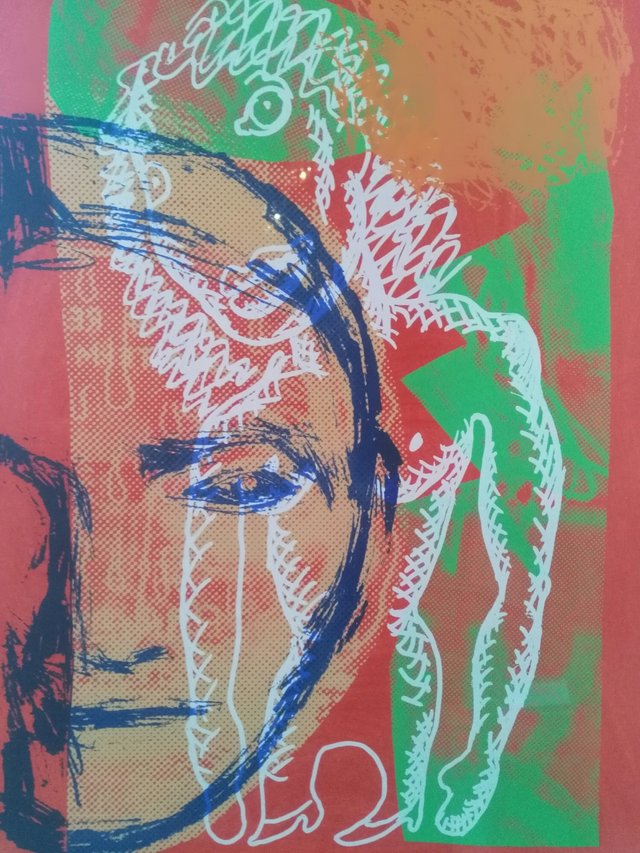 'Unnamed' by Sverre Bjertnes and Bjarne Melgaard
I bought this one a the recent exhibition at Fineart. I like the contrast between the raw style of Bjertnes and the more feminine style of Melgaard.
I see that there are also many talented artists at Steemit. Recently, the artist Sabo was suspended from Twitter, and with increased censorship, hopefully, Steem can offer a ​safe haven which could be pretty profitable for the artists too.
Photos taken by @janusface on May 2 2018 with a Huawei Honor 5X (no editing)
Thank you for your time and attention. Steem on!
Follow me: @janusface