Time To Drop The BOMB!!! I think This Is My Best Painting To Date
Oh yes. Today I will finally release the finished product of "God's Eye 2". And very happily so. As the title suggests, I think this is one of my best paintings to date.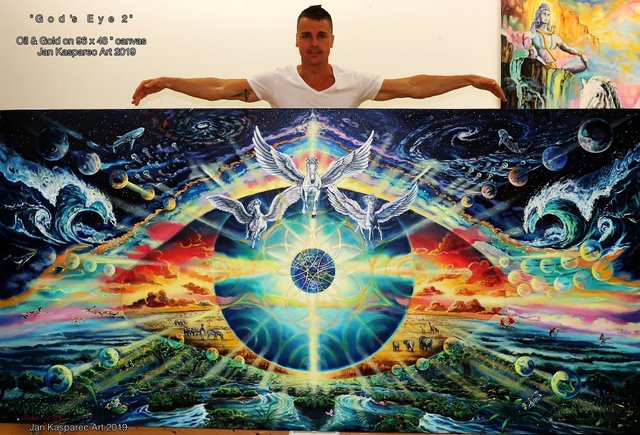 It was a painting marathon. Those of you following me know that since I posted progress posts about this large painting already almost a month ago. And since then I've been working on it almost daily. Over the last week very intensely indeed.
When you see the details in this piece you might understand why. If you're a painter yourself, you will get it even more. This is a composition of many layers and many superimposing objects.
Let's look at the art though. Nobody is interested (and rightly so!) about what and how of art (that's bit of an exaggeration, process is interesting...) but art is mainly about being TOUCHED by the final result.
Did it move you in any way? Did it make you stop in your tracks and remember something long forgotten inside of you? Did it make you emotional, did it make you feel good, elated, joyful, happy? Or even mad, disturbed, disgusted? If so, then that's art that is doing its job.
I always say: Art bypasses the traps of language and speaks straight to the human heart and as such it's of great value to humanity, it is our unifying field of love.
So here you have it! All the details of the
" G o d ' s E y e 2 "
: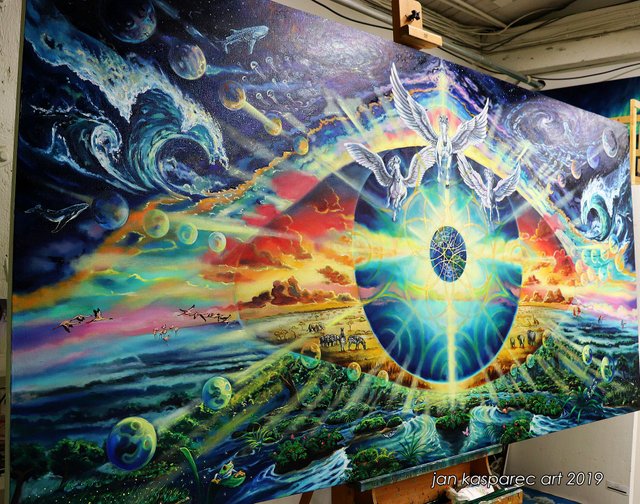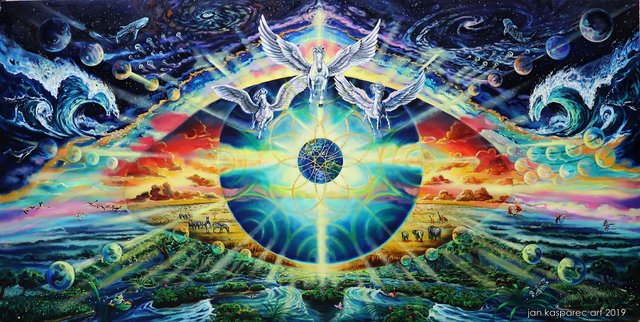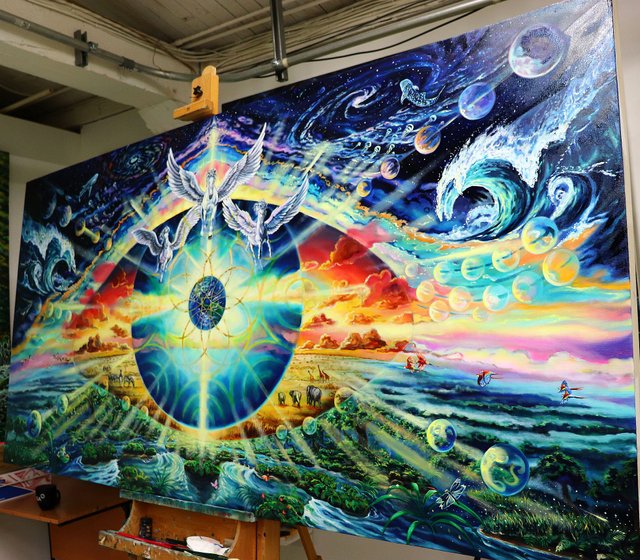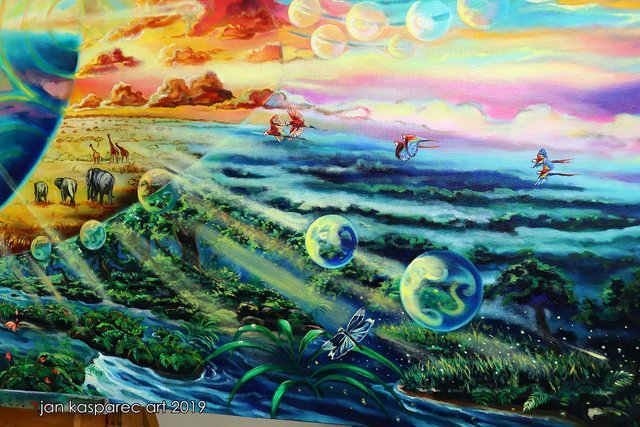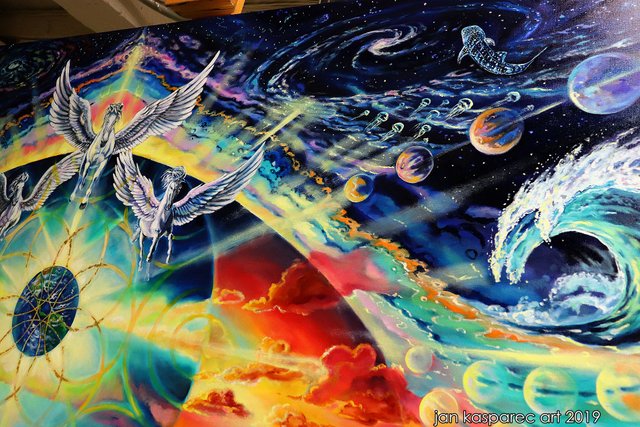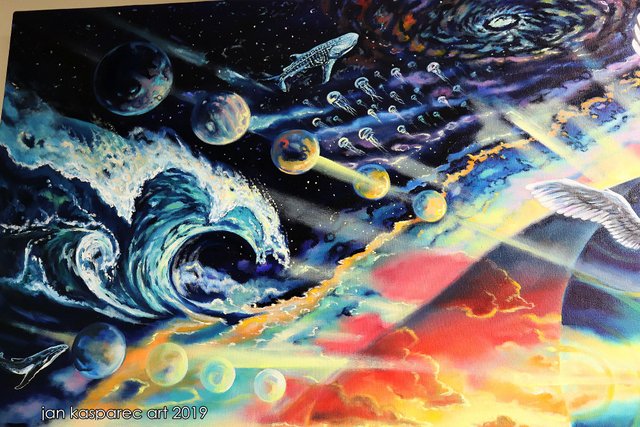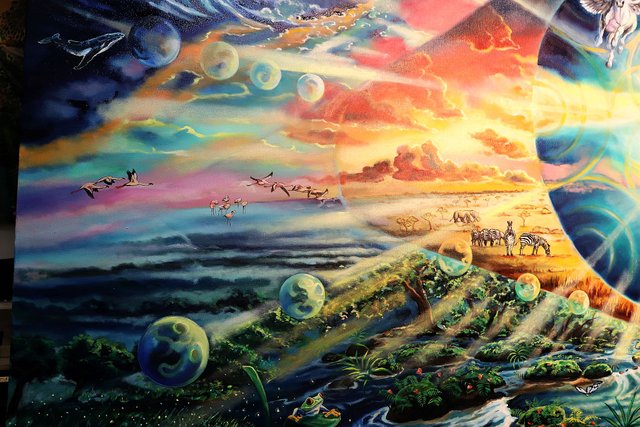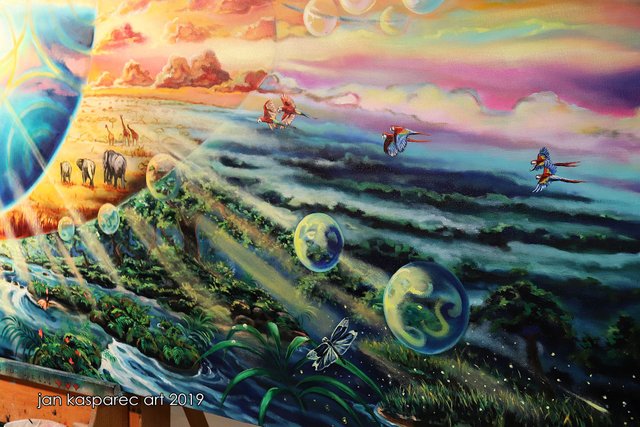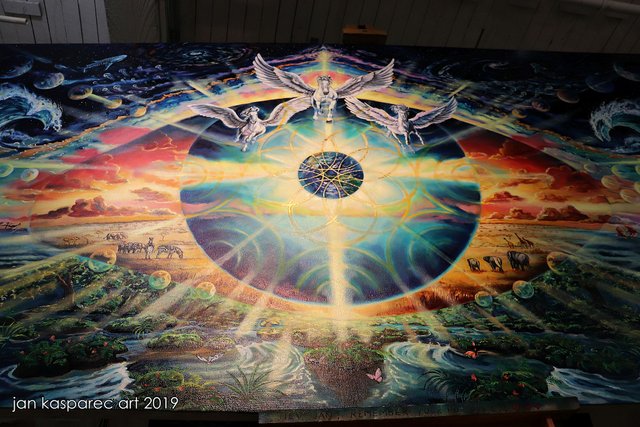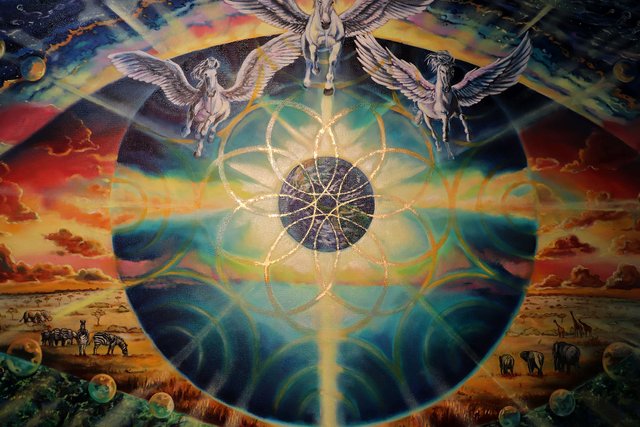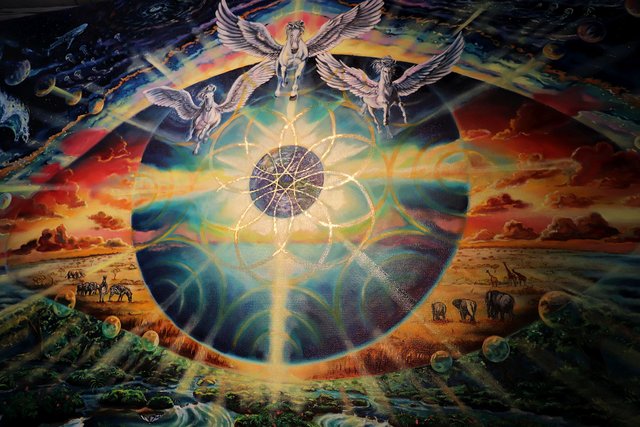 The central mandala is embedded by pure gold. As you might know, me like that (I mean putting real gold in my significant pieces). The glitter of it from the right angle is simply unbeatable. No patience for imitations in my Universe:)
I hope you guys like it at least half as much as me!
Thank you for reading and for supporting me, always!
Much Love & Big Hugs!
Jan
follow @jankasparec