I think I live in the most beautiful city in the world. Yes, Vancouver. Not the one in States, nobody knows that village, but THE ONE in the world famous British Columbia.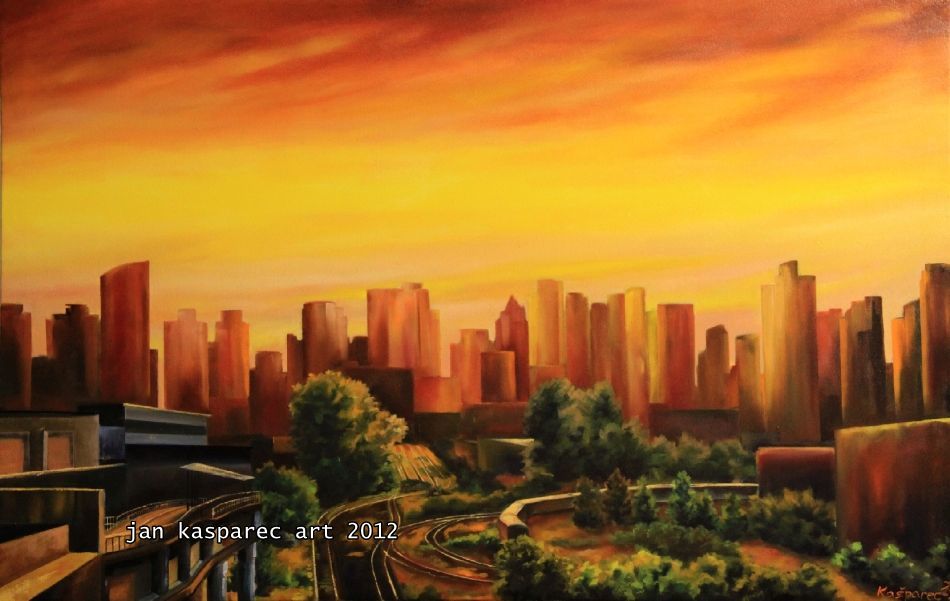 One of my Vancouver cityscapes. The real thing is better of course:)
Vancouver is indeed the most beautiful city I ever visited. And I have visited hundreds of them. Sure, it rains a lot, but at least we're not freezing our limbs off in winter like the guys on the East coast. West coast is where the real beauty is, anyone with half functioning brain can see that. Why? Because we have it all- high mountains and beautiful beaches. East coast sucks. Either it's freezing cold or sweaty and flat like Florida. Never understood why anyone would love Florida. I am happy I sold the house I used to own there (Cape Coral fyi..). California beats the ass of Florida big time an any time.
And well, British Columbia beats the ass of any state in North America, by a frikin yaaaaaard stick! :)
Check this out fellas, if you don't believe me, and I ain't even posting anything outside Vancouver, which is just countless mountains, lakes, rivers, waterfalls, endless forests and ocean inlets: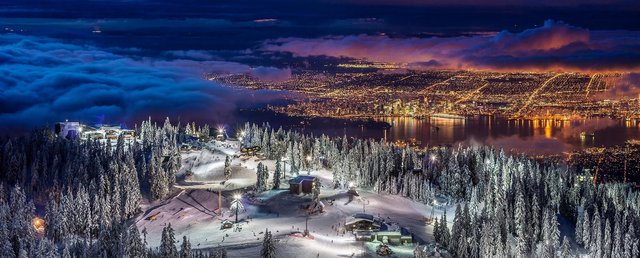 View from Grouse Mountain. One of the many places right in Vancouver where you can ski (get a $3 public bus to get there in no time)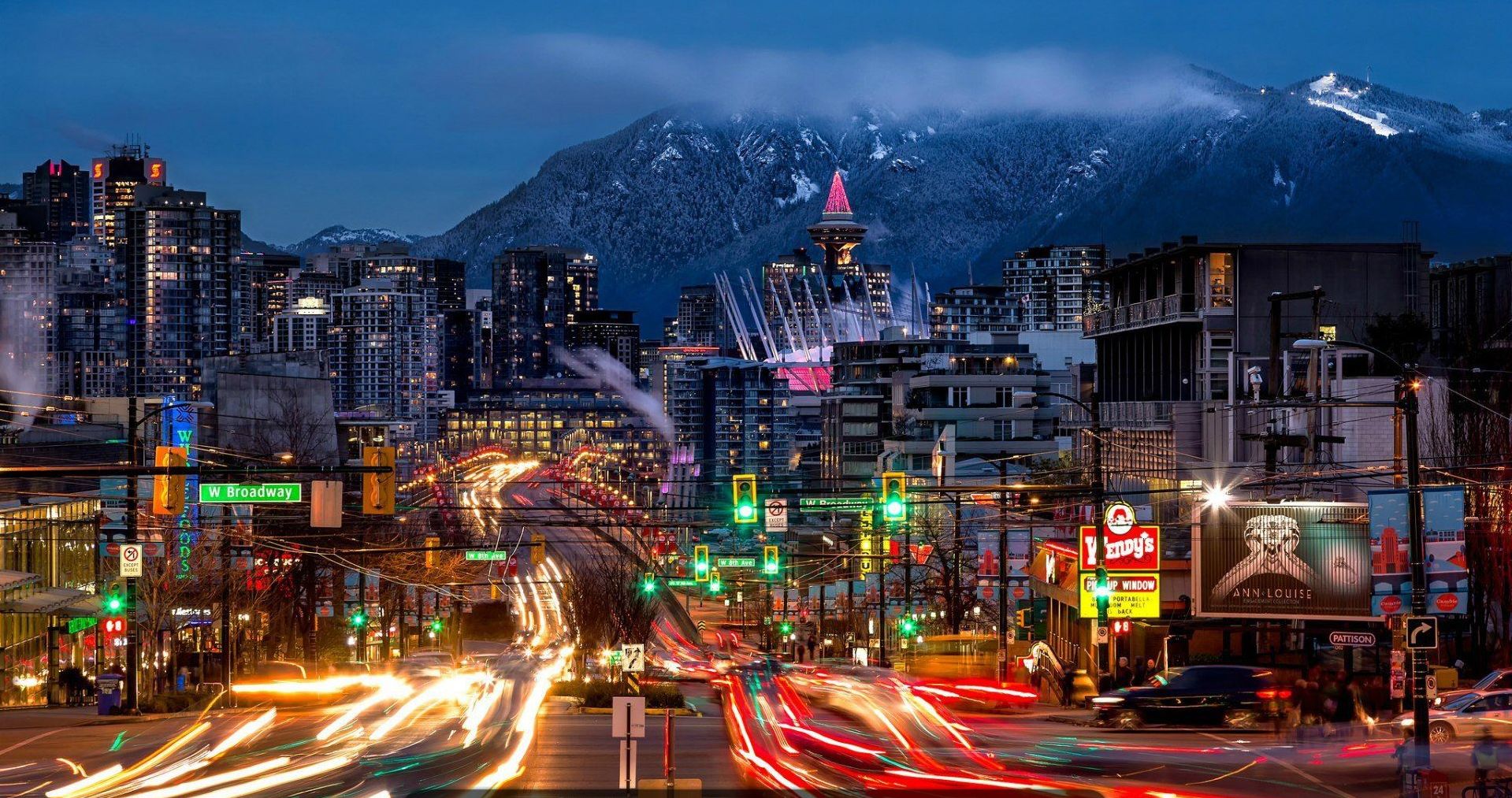 Wherever in Vancouver you are, you are spoiled by ocean and mountain views. Typically both at the same time.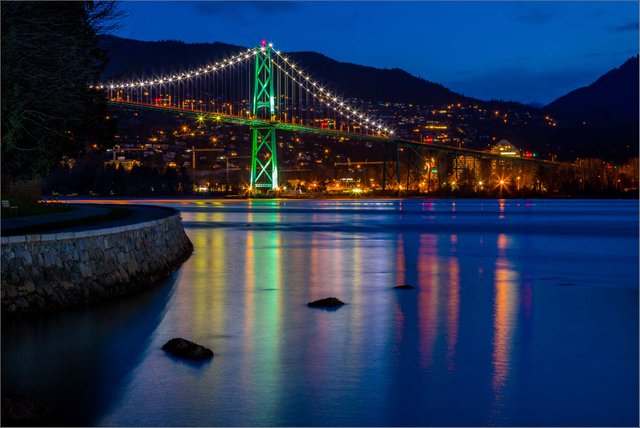 The seawall is curvy and literally endless. Goes around all beaches and they are many. Unlike California or other coasts, Vancouver is composed of islands and peninsulas, so you got TONS of waterfronts, not just one straight line.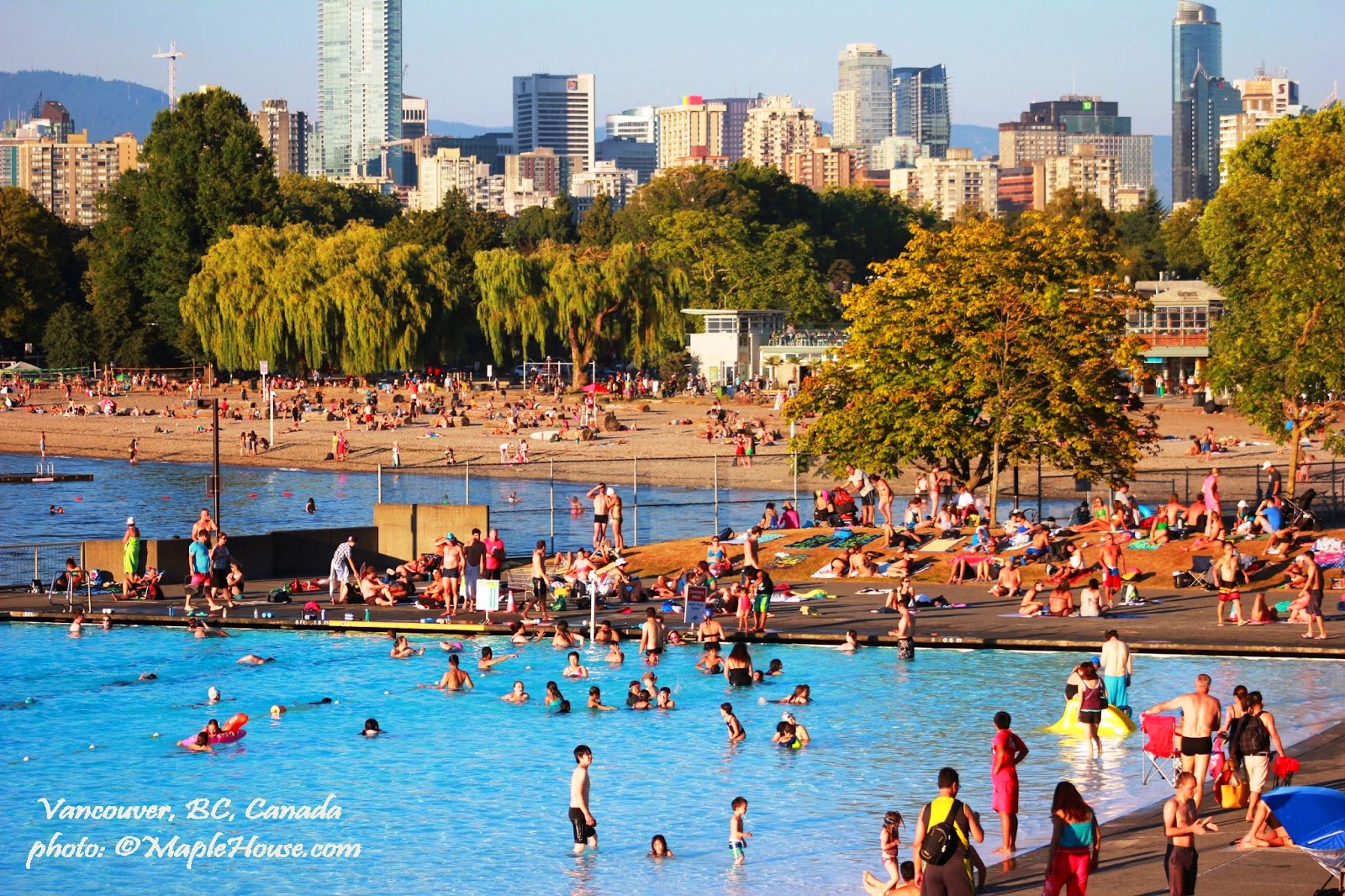 Summer in famous Kits beach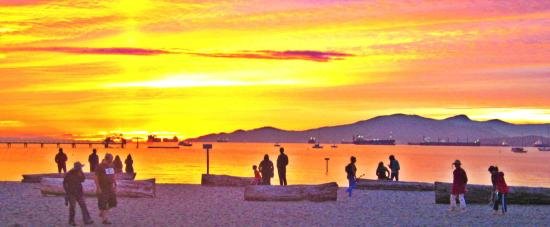 Logs, typical Vancouver beach scene.


And of course, the famous nudist beach- Wreck beach. Hidden behind a cliff and a long stairway through the pristine old forest. Love that place!
ALL ABOVE IMAGES COURTESY OF GOOGLE
Vancouver is one of the rare gems where you can ski on the glacier (even in summer) and swim in the ocean in one day. And you can squeeze a downhill mountain bike ride in between if you like.
But when I paint Vancouver, I sometimes like painting scenes that do not typically attract that much attention. I walk or bike and I see mundane places, sometimes industrial places, that shine beauty in their own particular way.
I would like to show you some of those "B-side" scenes today.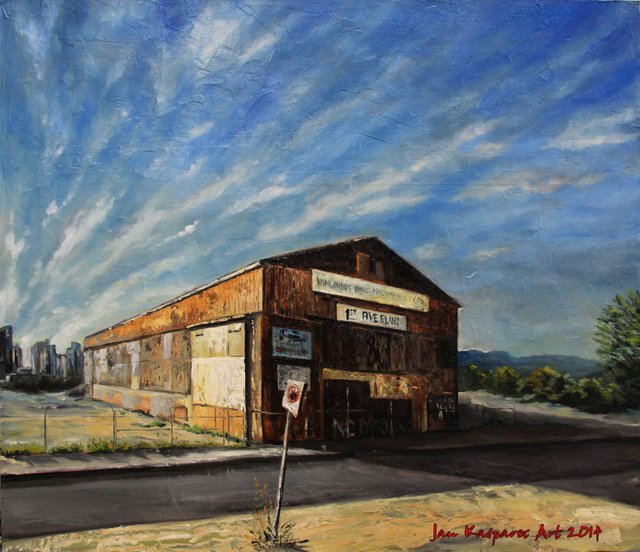 Old depot (Mill machinery) in Olympic village, on 1st AVE, will disappear probably soon. I like the ragged beauty of it.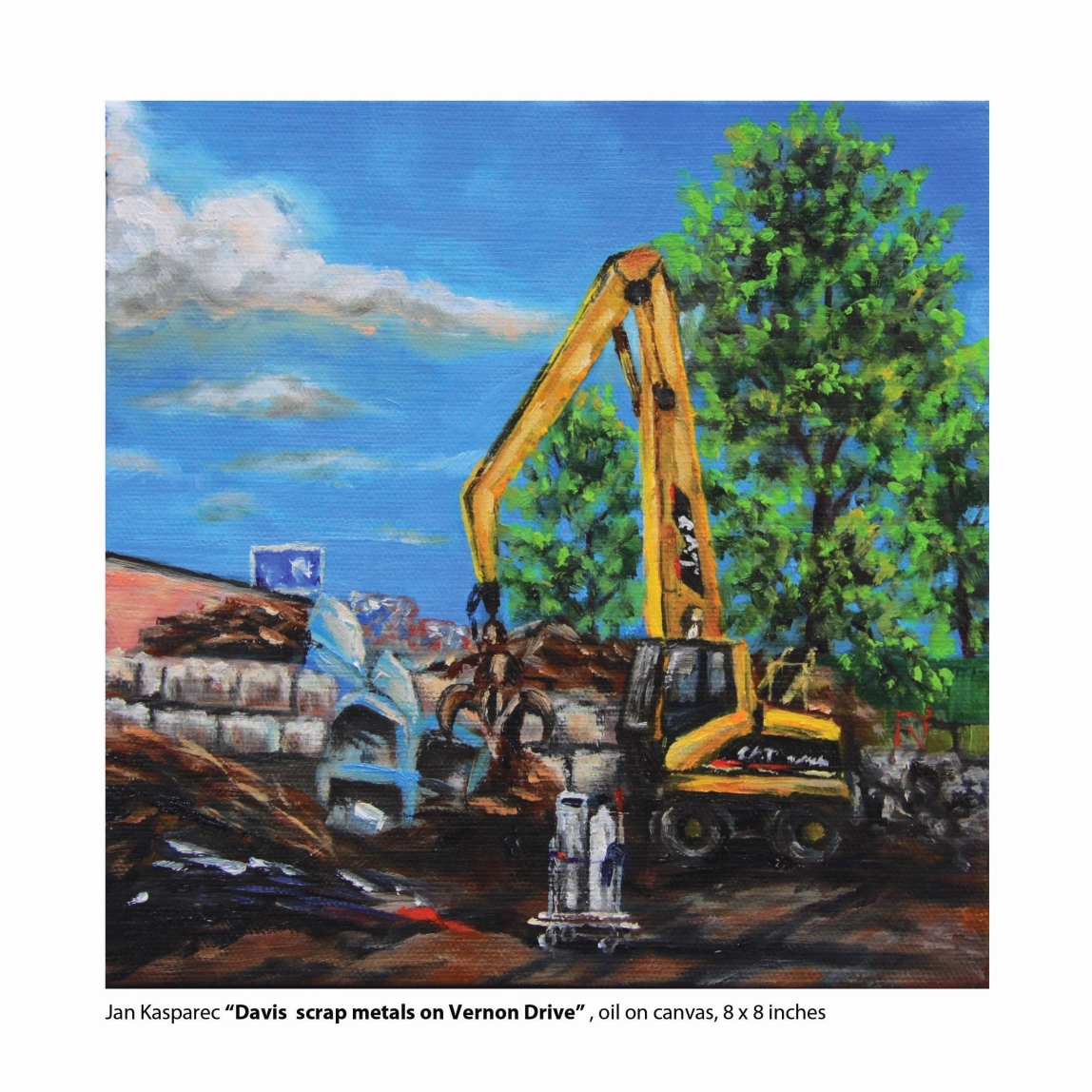 This is a small study of a metal scrape yard in the industrial part around Clark Drive and 1st AVE. I see beauty even in that, in a particular way.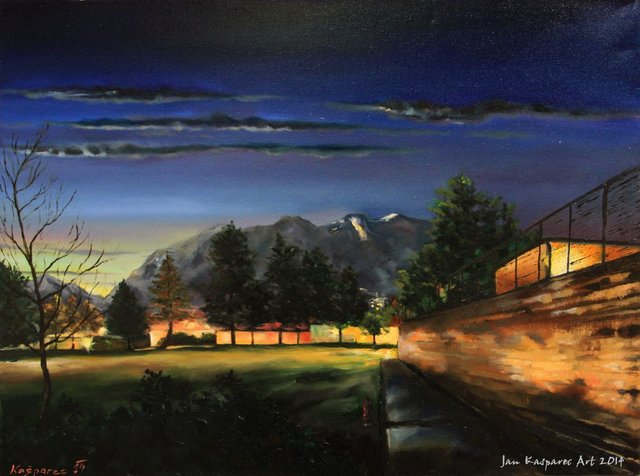 One winter night, as I walked up William street to Commercial Drive, I admired the view across Britannia Elementary school, all the way to Grouse Mountain....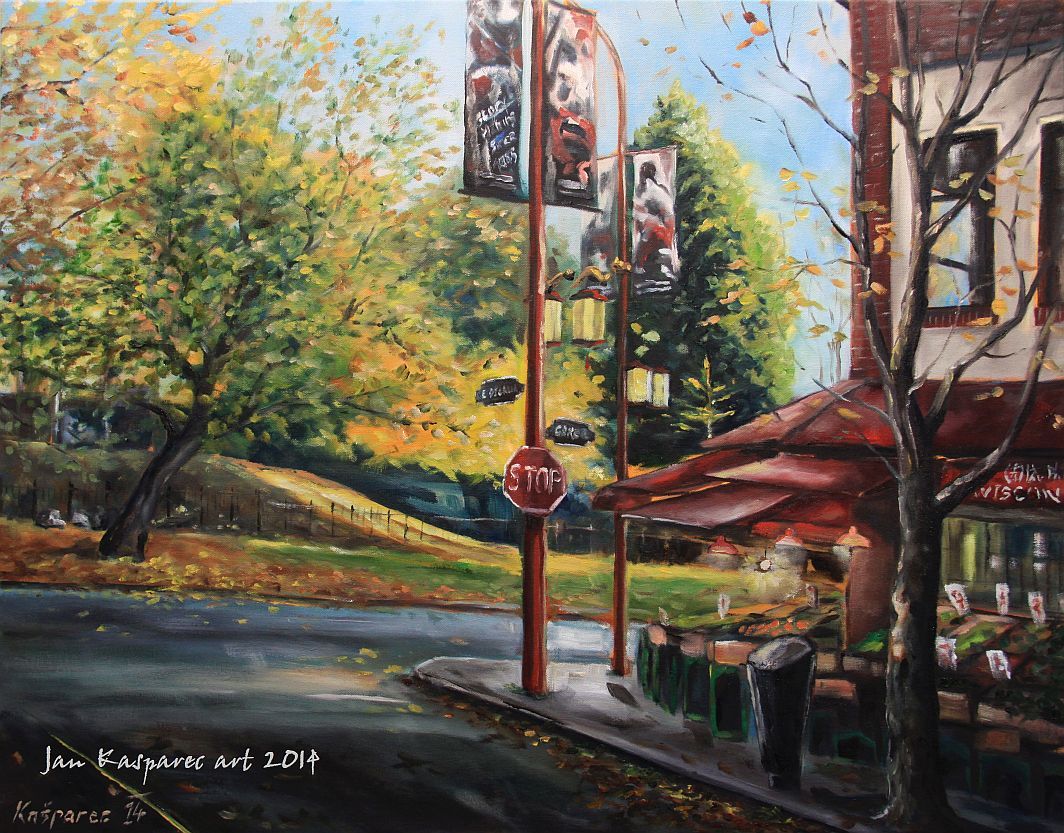 Corner store at the end of Chinatown (Gore and Georgia) and beginning of Strathcona neighborhood. Love that place!
I think there is beauty in everything. To be honest, I take this statement to the extreme, because I see beauty even in the real bad back alleys of Downtown Eastside, filled with junkies and piss smelling dump walls. It must be the artist in me. The shapes and reflections of light, and shadows cast from the random array of power wires over the rain covered broken asphalt roads....I think it has its own magic.
I hope you liked my B-sides and that I motivated you to move to Vancouver! Hey rent is not cheap but food is way cheaper and WAAAAAAAAAAAY better than anywhere else in north America (especially the crazy country down south...is it USA still or USSA already? :D)
Much Love to all, and don't take my jokes personally please ;)
Thank you for reading, commenting and upvoting!
Peace,
Jan
follow @jankasparec
Found you! :-)